We use affiliate links. If you buy something through the links on this page, we may earn a commission at no cost to you. Learn more.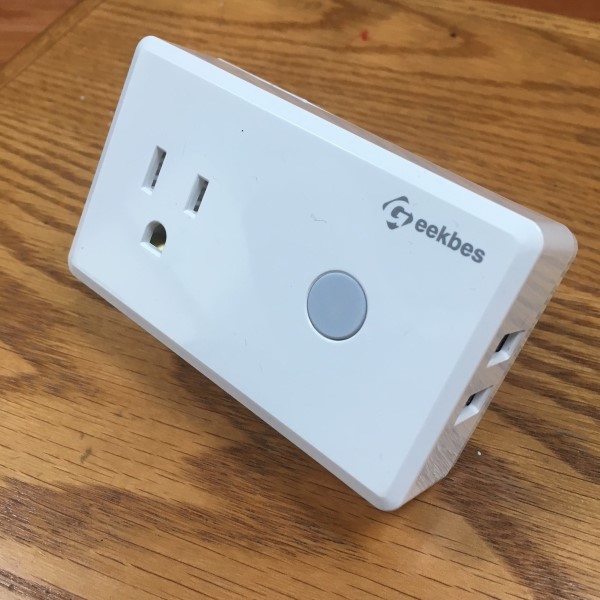 Over the past decade, I've slowly been adding automation to my home, starting with X-10. Powerful new devices, like Geekbes Smart WiFi Plug, have made it easy to remotely control lamps and appliances with ease, even when outside my home.
What is it?
The Geekbes Smart plugs are single-socket, WiFi modules that turn on or off plug-in electrical devices using a smartphone app, Alexa or IFTTT. Additionally, each unit is equipped with a pair of USB power sockets.
Hardware Specs
Plastic housing
Dimensions: 3.75" x 2.25" x 1.2" (94.7 x 56.8 x 30mm)
Weight :3.8oz (107g)
Power Rating: 125V AC 10A
AC Frequency: 50/60Hz
Operating Temperature: -10C~+40C
Wi-Fi Standard: Wi-Fi 2.4GHz b/g/n
App Support: Android 4.1 and iOS8.0 or higher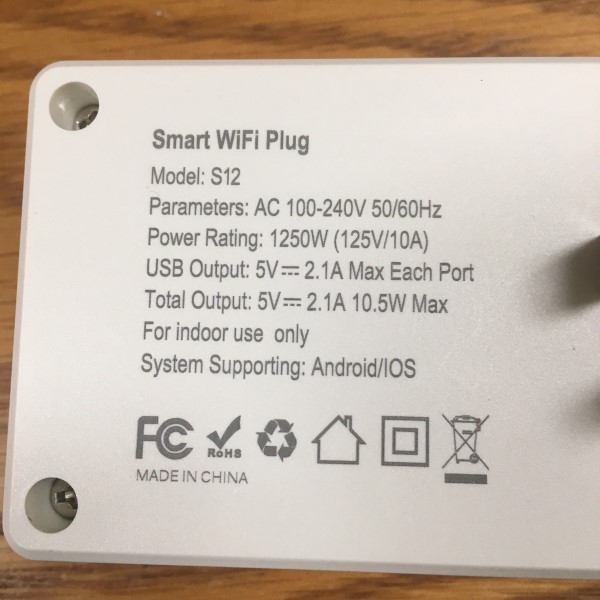 What's in the box?
2x Smart Socket
1 x User Manual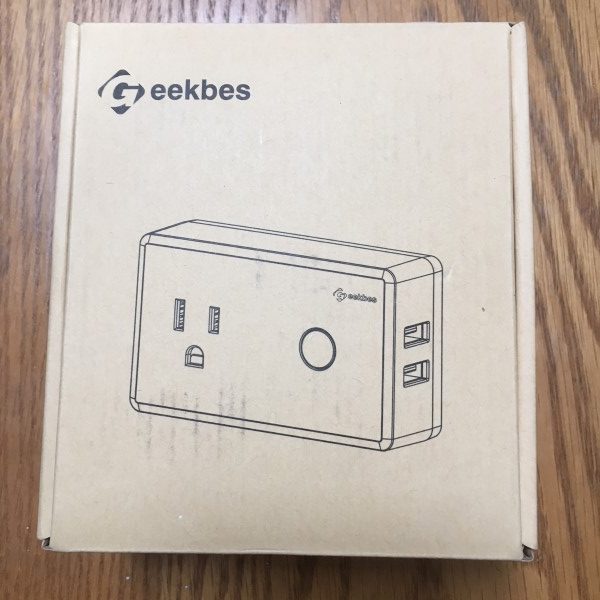 Design and features
The Geekbes Smart Sockets arrived in a subdued cardboard box with black print. The instruction manual provides a QR code for downloading the app and walks through the configuration, Amazon Eco, and IFTTT integration. It's simple and efficiently written, but be prepared to pull out your magnifying glass, the text is tiny.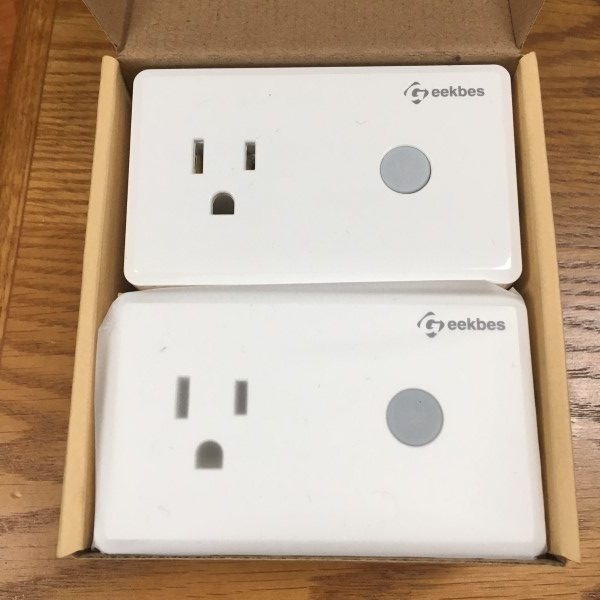 A single Geekbes plug can be used in a duplex socket. Unfortunately, only two-prong, non-grounded plugs can occupy the adjacent socket.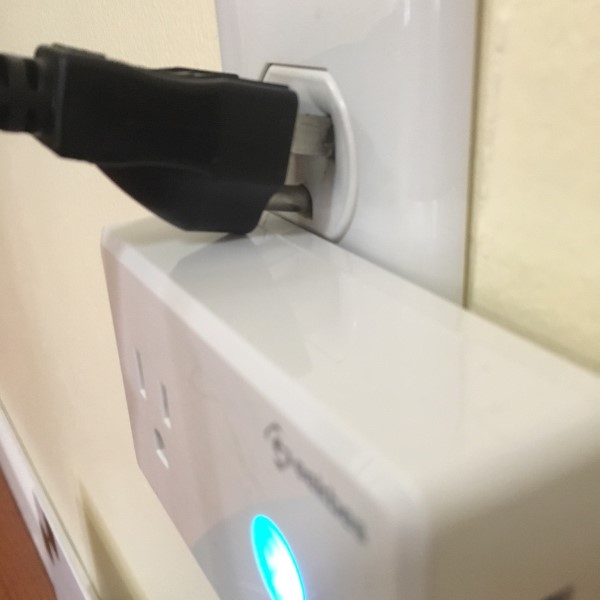 Never miss one of our posts again. Sent MON, WED, and FRI with the latest gadget reviews and news!
Connecting the sockets was a simple process: using the app, scan the QR code, wait for the device to connect, give it a name and you're off and running. I do have one caveat – if you use a VPN, it will need to be disabled during the connection process. I could not add any devices with my VPN enabled. As soon as the devices are connected, I reconnected my VPN and had no difficulties using the app. There is an icon-based list of devices that can be controlled with the Geekbes app, a much wider variety than other home-automation apps I've used.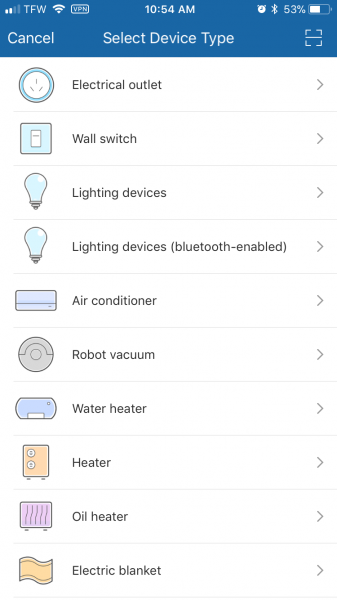 The app is intuitive and has some desirable features.  There are several app screens one can use to turn the sockets on or off, each with different capabilities. There are also simple and complex timers and scenes that can be created. Scenes can be triggered by temperature, humidity, weather, air quality sunrise/sunset, or even another device. I found this particularly interesting as it's possible to cascade one event through any number of Geekbes devices. Pretty slick.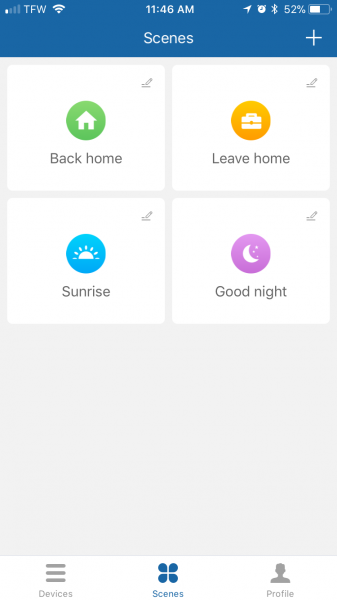 Now the bad news: Temperature settings are only available in Celsius, and the list of cities is only available in (I think) Cantonese. This makes using local area weather conditions somewhat cumbersome as I don't know what cities are represented. As the product matures, I hope to see language options improve, making usage easier.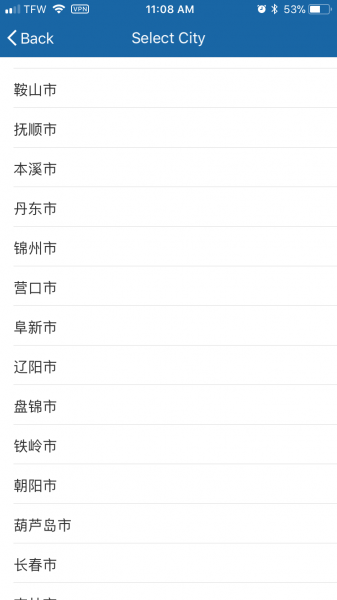 There is a one-shot timer that can be used to turn a device on or off after a configurable delay, up to 23 hours, 59 minutes. I've used this function to keep the living room light on long enough to allow me to walk to the bedroom without tripping over the cat. Additionally, any number of schedules can be created to turn devise on or off at a specified time, on specific days. Think of this function as a lighting timer on steroids. For security, this works great, but I would eventually like to see the ability to turn lights on and off randomly within +/- 15 minutes of the scheduled time. This would give the home a much more "lived in" appearance as none of us turns the lights on or off at exactly the same time every day and helps avoid the "Home Alone Silver Tuna" phenomena.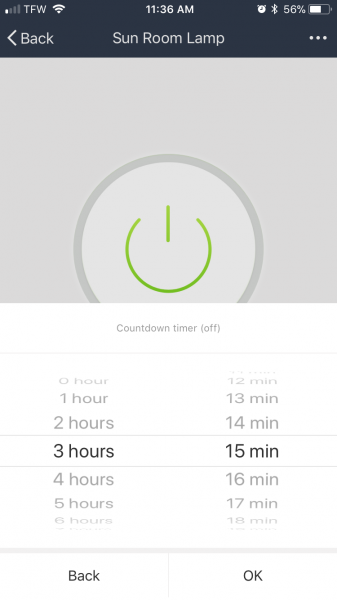 Linking the Geekbes app to Alexa was as simple as opening the Alexa app and adding the skill. Alexa integration works flawlessly with a lag of only a few seconds. My wife and kids love this.
What I like
Well-constructed
Easy configuration
Capable app with many timing and automated control options
Alexa  and IFTTT integration
What needs to be improved?
City list in other supported languages (English, German and, Japanese are stated, but not available) is needed.
Fahrenheit temperature settings would be welcomed.
Final thoughts
I found the Geekbes WiFi smart plugs to be reliable, convenient and simple to set up. While some enhancements to the app would be welcomed, the system performed well. I am also particularly fond because my daughter has the habit of leaving every light in the house burning. From outside, my house looks like a cruise ship. Being able to turn lamps and other devices off without chasing my daughter all over the house is priceless.
Price: $29.99 for a pack of two
Where to buy:Amazon
Source: Geekbes