We use affiliate links. If you buy something through the links on this page, we may earn a commission at no cost to you. Learn more.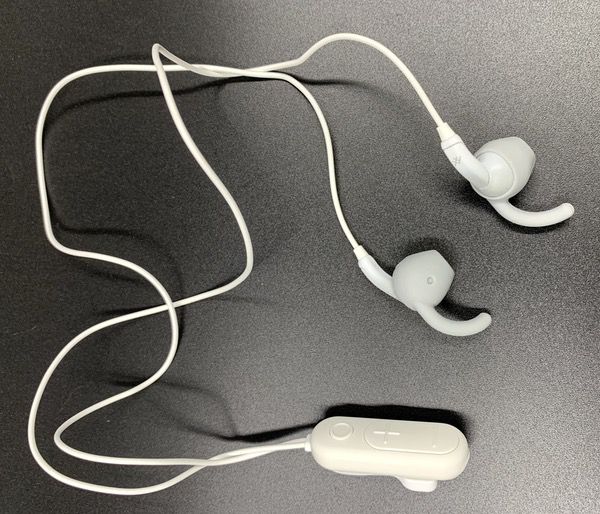 REVIEW – All I want is a great pair of earbuds for the gym. You'd think that would be easy… but there are a lot of little things in earbud design that make a difference. Today I'm reviewing the iFrogz Sound Hub Tone Wireless Earbuds. How did they do? To the review!
What is it?
It's a set of clip-on, sweat-resistant, workout-friendly wireless earbuds.
What's in the box?
Your package comes with the headphones, a USB charging cable, and a user manual.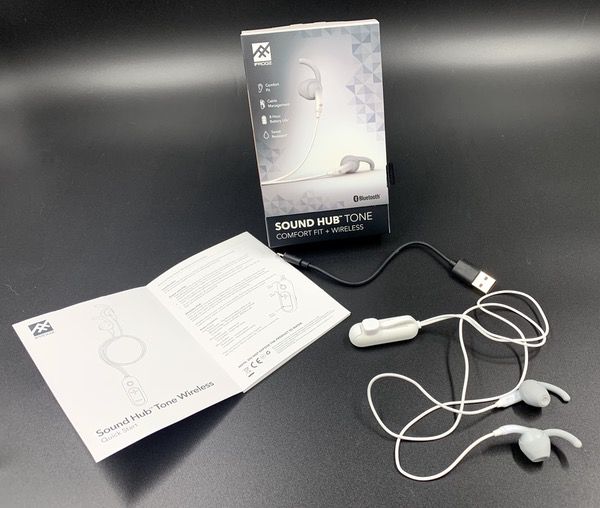 Hardware specs
IPX-2 water resistance
Bluetooth range of 30 feet
8 hour battery life
12mm audio drivers
Design and features
There's a lot of nice detail in the iFrogz Sound Hub Tone Wireless Earbuds that demonstrates the focus of the design team. It's all about great usability when you're hitting the gym.
The earbuds are a one-piece unit, with a control pod that clips to your shirt. They are IPX-2 sweat resistant, so I wouldn't take them on runs in a downpour… but the build feel solid and substantial for such tiny little things. The front clip design also means that they stay put if you're doing more dynamic body movements. 18″ chords allow some flexibility for positioning the clip relative to the earbuds.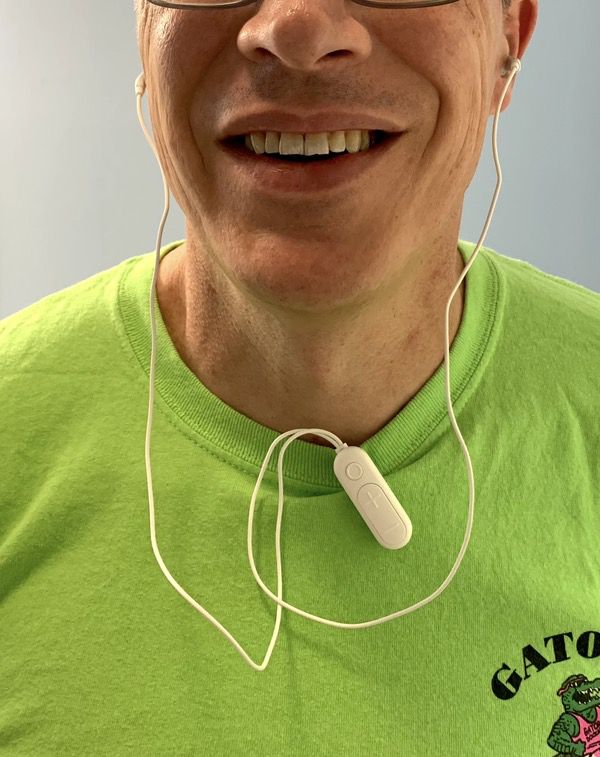 The control pod features only three buttons on the face: a multifunction/power button and your mandatory volume up/down toggles. You'll activate all the functions through some combination of these buttons, which we'll talk about shortly.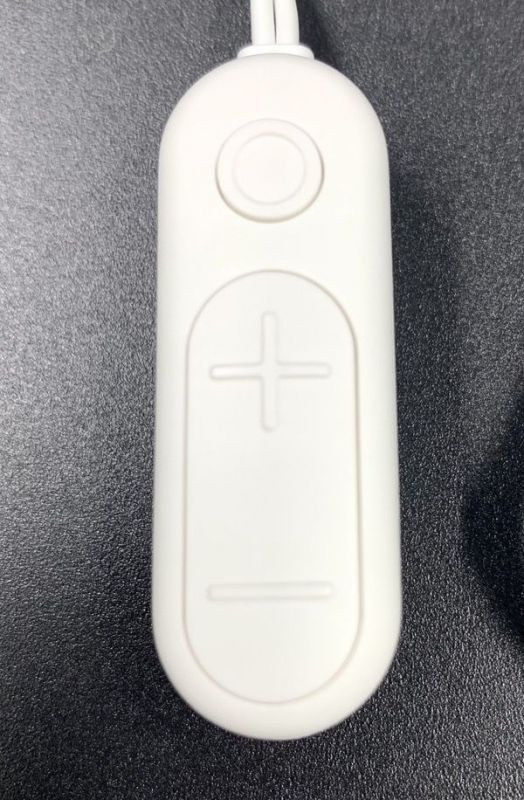 The clip on the back of the pod is made of flexible rubber with a magnetic weight on the end. This makes it easy to attach to whatever workout gear you may be wearing. No fumbling with snaps or slide-on clips!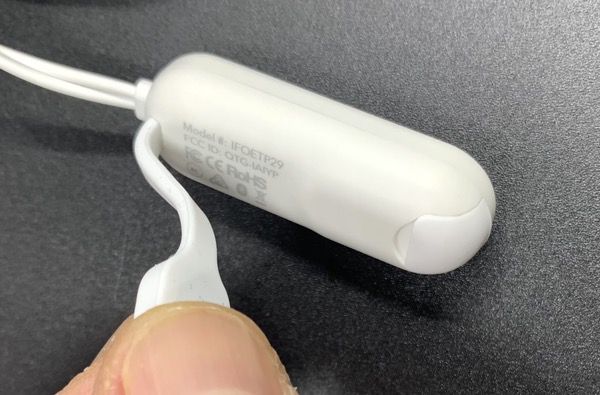 The earbuds come with a silicone sleeve that includes a "wing" that secures in the whorl of your ear. Here's a picture of the bud, followed by how it sets when in place. I found that this setup is extremely comfortable, and has yet to pop out during a workout.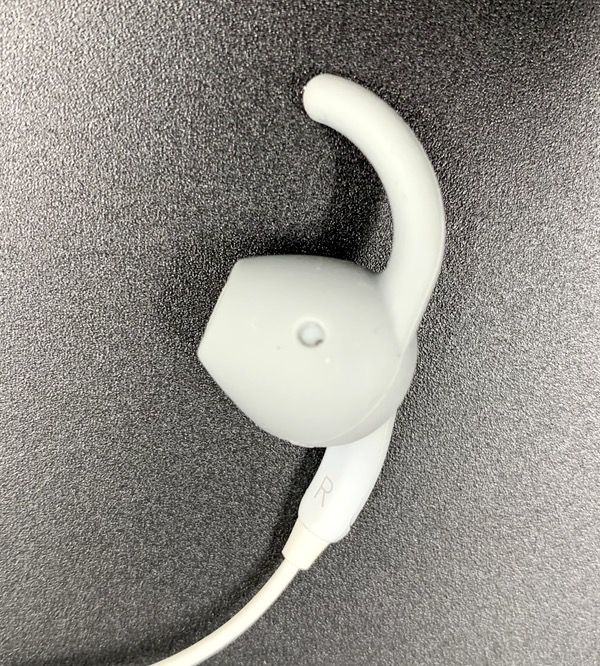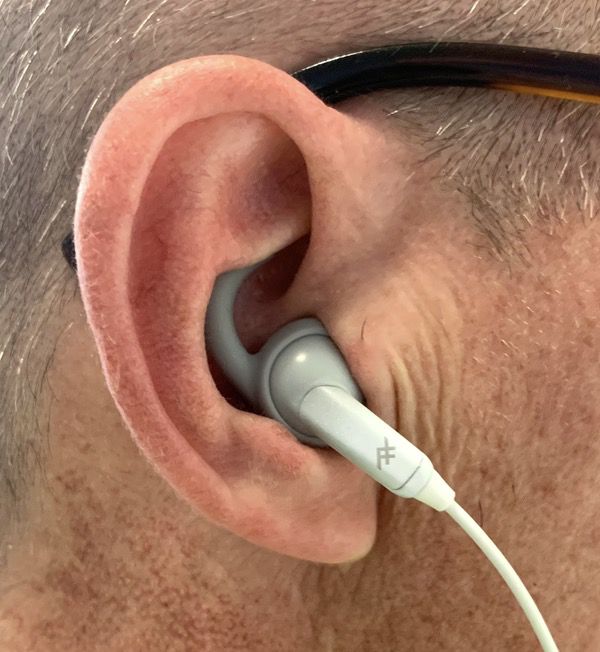 If you don't like that style of fit, then you can remove the wing. It has no impact on sound quality. Here's how it looks and sets without the wing cover.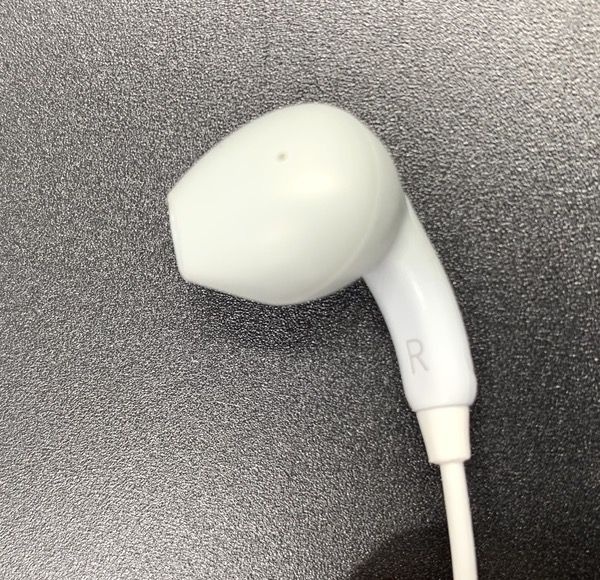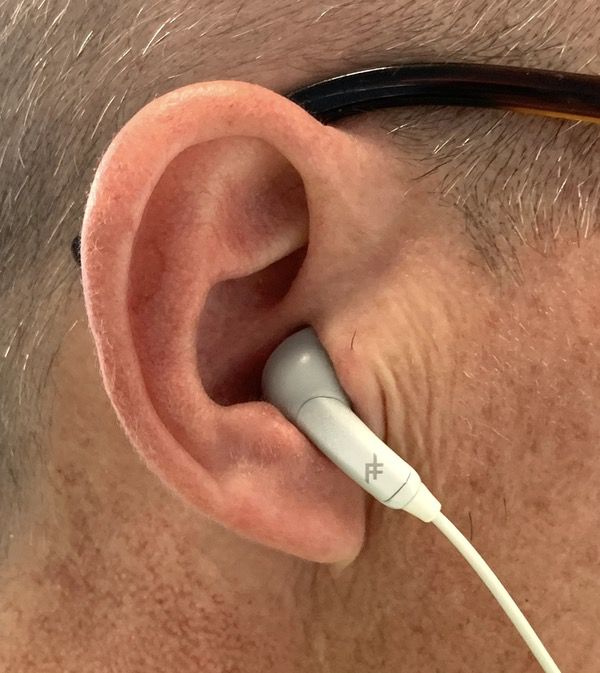 To be honest, I did find that the bud felt a little chunky in my tiny ears when I first used it with the wing cover in place. But I got used to that after a few days.
Here's another neat little design trick: the earbuds are also magnetic and loosely connect with each other when not in use. Couple that with the flexible magnetic clip, and the whole unit wraps up nicely for storage.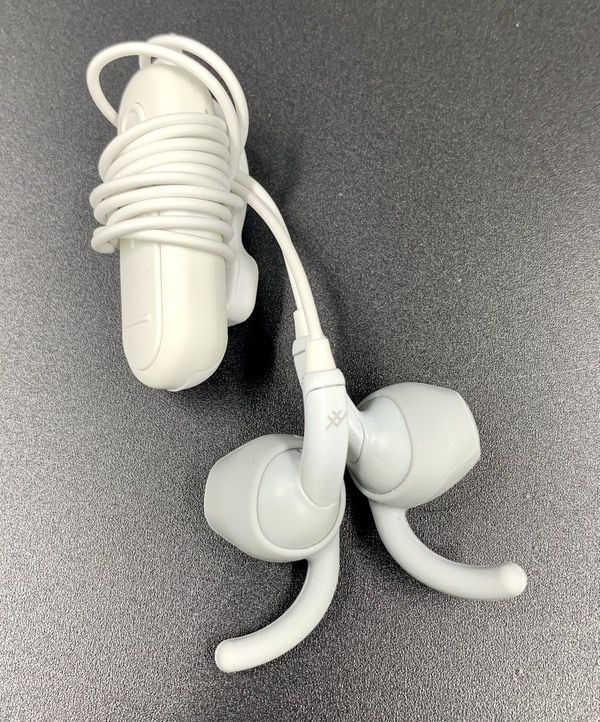 Performance
There's a lot that iFrogz gets right about the design of the Sound Hub Tone Wireless Earbuds. If you go to the gym on a regular basis like I do, I think you'll be a fan.
I have some nice yoke-style earbuds that are great for running or the treadmill, but they flop all over the place if I am hitting the weights or doing exercises that involve different horizontal/vertical movements (like Yoga). The front-clip style design solves that problem right away. Clip the control pod anywhere on your shirt, and it stays put no matter what activity you're into.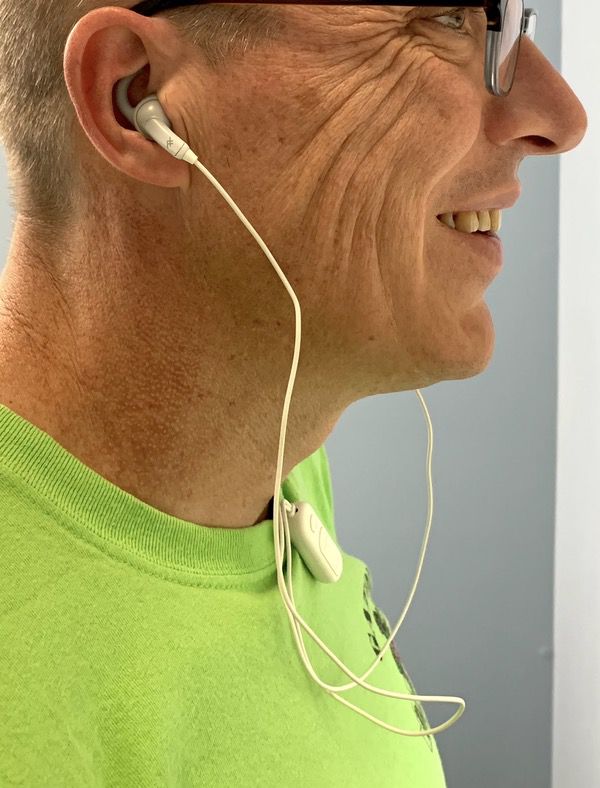 The buttons on the pod raised and nicely spaced, which means easy control management if you're not looking at them. Everything is *just* big enough to manage without the pod being so big and clunky that it feels like it is dragging you down.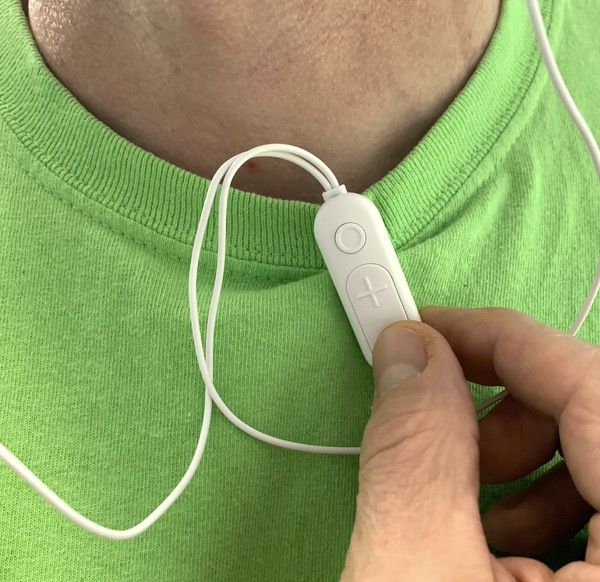 You've got your usual array of functions (play, pause, next track, previous track), but there are some bonus features here. These earbuds are voice-compatible with Siri and Android for voice commands. All of this is activated by some combination of buttons and/or short, medium, and long holds. It's pretty straightforward stuff.
Sound quality is also excellent. I tested making and receiving calls, and got reports of clear sound on both ends. There is also an equalizer feature that enables a podcast and movie mode. I did notice a difference in the bass, treble, and overall tone in each setting. For relatively inexpensive ear buds, the audio drivers are really good.
My quibbles with the iFrogz Sound Hub Tone Wireless Earbuds are very minor. A heavier water resistance rating would be nice for outdoor activities. And while I really like the magnetic clip, just a wee bit more length and a heavier magnet would be nice to adapt to thicker clothes. But these are minor items in my opinion that don't take away from an overall well-executed design.
What I like
Water- and sweat- resistant
Super lightweight and comfortable
Simple touch-friendly button design
Excellent sound quality
Rolls up and packs away nicely
What needs to be improved
Magnetic clip could be stronger
Higher water resistance would be desirable for outdoor activities
Final thoughts
I have been on a continual quest for the perfect headphones for the gym, and the iFrogz Sound Hub Tone Wireless Earbuds tick all my boxes. Simple usability, excellent sound quality, and some extra features that add flexibility. It's a dialed in design that doesn't get in the way when you're working out. I think I'll be using these for quite a while.
Price: $34.99
Where to buy: Zagg.com.
Source: The sample of this product was provided by iFrogz.