We use affiliate links. If you buy something through the links on this page, we may earn a commission at no cost to you. Learn more.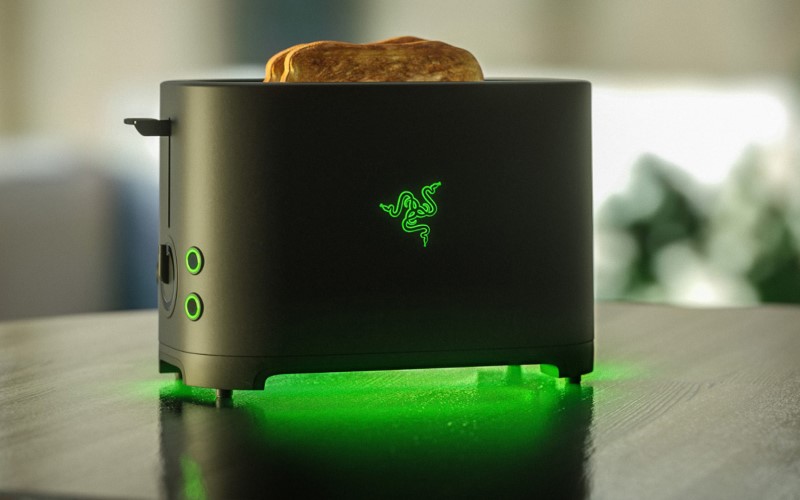 NEWS – If you're a PC gamer, you're probably already familiar with Razer, the maker of gaming peripherals and laptops.  What you might not know is that Razer is going to make a toaster.  Say what?  Yes, you read that right, a toaster.  This all started when a fan made a Facebook post asking for a Razer toaster.  The CEO of Razer, Min-Liang Tan, challenged him to get a million likes, and then they would make one.  As community interest grew, Razer created an April Fools prank, which only fanned the flames more.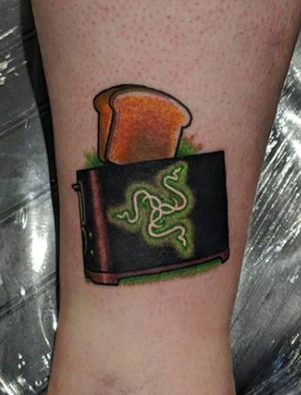 Although the fan never got to a million likes, he did inspire at least a dozen people to get Razer toaster tattoos–I can't quite imagine doing this myself–and eventually, Razer gave in.  Last month Tan confirmed on Facebook that they are going to do it.  No word yet on a release date or the price, but when it arrives, I will certainly buy one.  (If my wife lets me.)  What about you?  Are you getting the toaster, the tattoo, or both?