We use affiliate links. If you buy something through the links on this page, we may earn a commission at no cost to you. Learn more.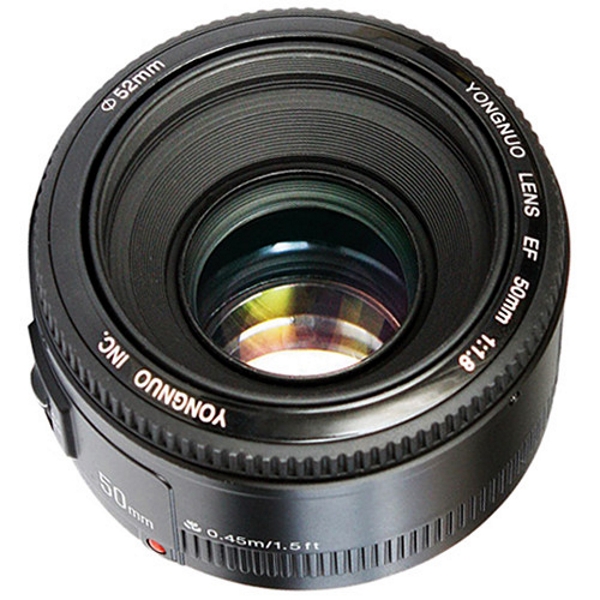 Every photographer I know, including yours truly, has spent more money than we care to remember on lenses, all in an effort to get better pictures. When we "follow the crowd" and purchase the brand name lenses, we are usually mostly satisfied, and we just start saving for the next purchase. In many cases, our peers within our industry put a lot of emphasis on buying the "best" brand name lenses which like for example Canon's L series lenses, are usually of incredible quality, but also incredibly priced. However, when I compare use, and relevant income, and level of photography, and the potential viewer/ customer, I often wonder why I must always shoot for the absolute best lenses when to be quite honest, many amateurs and professionals alike will never be able to tell the difference between a $600 lens and a $1000 lens, and sometimes even a $2000 lens. In my opinion, much of the success of a photo lies in the hands of the photographer's eye and skills.
Recently, Yongnuo has raised the level of their products, and has been more noticeable with the photography gear they have been producing. Just today I was looking at the Yongnuo YN 50mm f/1.8 Lens for Canon EF, and on paper, the specifications are very comparable to the Canon EF 50mm f/1.8 STM Lens but its cost is considerably less. This prime lens has a maximum aperture of f/1.8, multi-coated glass elements, an AF/MF switch on the lens barrel and a minimal focus distance of 16 inches. It is designed to fit the Canon EF mount and works with both full-frame and APS-C sensors.
While I have not yet tried this lens, I do own the Canon version and I can't wait for the opportunity to compare the two.
If you would like to try out the Yongnuo YN 50mm f/1.8 Lens for Canon EF you head over to Amazon or B&H Photo Video and pick one up for around $49.
Note: Yongnuo also makes this lens for the Nikon F mount.