We use affiliate links. If you buy something through the links on this page, we may earn a commission at no cost to you. Learn more.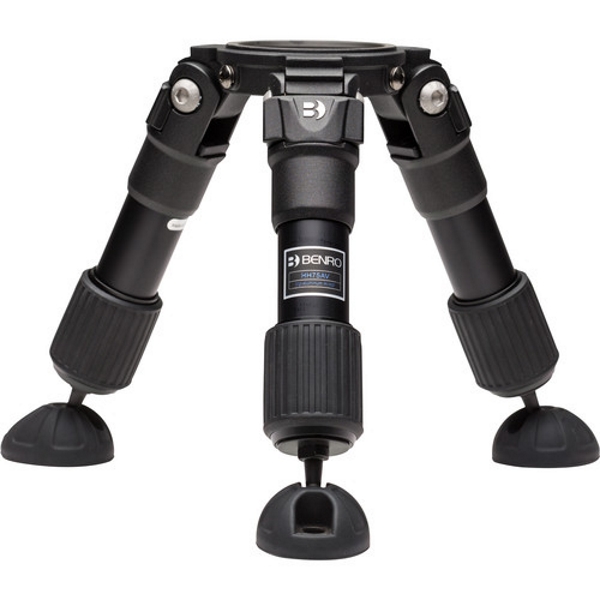 When I am in the studio "messing around" with macro photography trying to use various objects to produce an amazing photo, I often use a tabletop as my platform. The object would be on the tabletop, and I use my DSLR mounted to a full-size tripod. This can be a pain sometimes when I have to drag the large tripod out and then pack it away again. I think the answer to my dilemma would be a strong and sturdy tabletop tripod.
Enter the Benro 75mm Hi-Hat. This tripod is perfect for working with low angles and capturing photos from angles that would be very difficult if not impossible, using a large tripod. Even when I leave the tabletop environment and head outdoors to get those shots close to the ground, this Benro would work.
It is made of aluminum with a 75mm bowl made of magnesium. The combination of these metals allow it to weigh in at only 2.8 pounds, but still have a load capacity of 165 pounds, which is quite incredible. The legs are made up of two sections, and allow the tripod to get as low as 3.1 inches. With 3 adjustable and independent positions for each leg, and included spiked feet, tackling uneven ground is par for the course. While its maximum height is only 11 inches, when you add a tripod head and the camera, it gains additional versatility which would work great for both photography and videography.
The Benro 75mm Hi-Hat is available for purchase at Amazon and B&H Photo Video for the bargain price of $149.