We use affiliate links. If you buy something through the links on this page, we may earn a commission at no cost to you. Learn more.
At the IFA's Global Conference in Rome this past weekend, Philips Health was on stage talking about sleep. Senior Vice-President Head of Connected Digital Propositions at Philips, Liat Ben-Zur says that Philips mission is to improve the lives of 3 billion people a year and that some of the ways they plan on accomplishing that is through sleep.
Philips has observed that time scarcity is the new normal, and as a result, people aren't getting enough sleep. If you don't have a good night sleep, it affects your health, focus, mood, stress levels and it can lead to chronic disease. In the U.S. 30% of adults have insomnia, and 40% of people aged 25 to 45 sleep less than 7 hours. Which is why Philips has come out with several products to improve your sleep.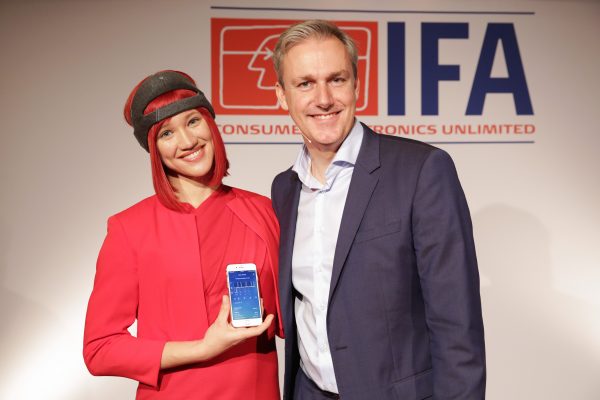 Let's start with the silliest looking one of the three – the SmartSleep headband. The SmartSleep Headband is designed to wear while you sleep. It might seem ridiculous to wear at first, but it's actually quite brilliant. That is because the headband connects to a mobile app to monitor the quality of your sleep and determine ways to improve your sleep. Designed for those who typically sleep less than 7 hours per night, it's effectively able to increase your energy, without having to increase your sleep time.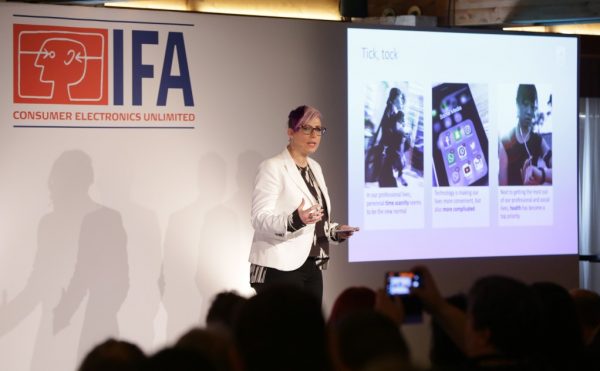 The headband houses two small sensors which are able to detect when you're in deep sleep, also known as "slow wave sleep". Once the headband detects that you're in slow wave sleep, it triggers quiet audio tones that boost the slow waves which in turn improves your quality of sleep. The SmartSleep headband's algorithm does this every night and customizes the timing and volume of tones to your sleep pattern. In the morning you can use the SleepMapper app to understand your sleep metrics. And for those of you concerned with the thought of "wearing" Bluetooth and Wi-fi while you're sleeping – don't fret because both of those wireless connections are turned off while the device is being worn.
In addition to the SmartSleep headband, Philips has come out with a connected Air purifier that helps keep your sleep environment clean and free of pollutants. They have also come out with the Somneo Connected light which produces a "natural" wake-up experience for when it's time to rise in shine. All three of these products from Philips are 100% drug-free solutions. The Air Purifier is available on Amazon for $399 and the Somneo Wake Up Light for $158 on Amazon. We don't have word on pricing or availability yet for the SmartSleep headband, but we'll update this story when we do.
The IFA Global Press Conference brings together hundreds of journalists from around the globe to discuss the latest consumer electronics trends ahead of IFA. IFA is Europe's largest consumer electronics show conference.