We use affiliate links. If you buy something through the links on this page, we may earn a commission at no cost to you. Learn more.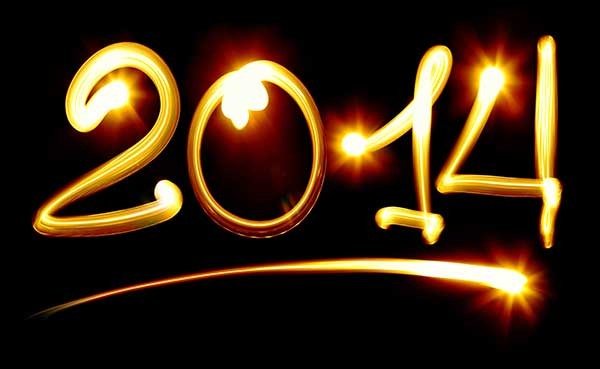 A couple weeks ago I asked all the members of the Gadgeteer team to send me a list of their favorite products from this past year. Their lists didn't need to be restricted to gadgets that they had personally reviewed in 2014, but could include any products that they have enjoyed using over the course of the past year. What type of gadget was the post popular with the team? Interestingly, charging gadgets pop up on the list most often. Here we go, in no particular order…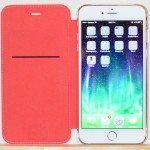 Android wear watches, specifically the Samsung Gear Live that I own. I love getting my notifications and controlling my podcasts or music from my  wrist! My next favorite is the iPhone 6 Plus that I received for Christmas. Although I love Android and my Nexus 5, I wanted a bigger screen and that awesome iPhone camera! At least I can use Android wear with my work phone.
Kathleen Chapman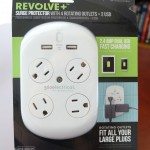 The Revolve+ Surge Protector with 4 Rotating Outlets + 2 USB was one of my favorite gadgets for the past year. Although it is bulky, it works flawlessly and has become an essential device in our house. Too many times I have had to hunt for a different outlet or power strip to plug something in, not because of a shortage of outlets, but because another power adapter had covered an available plug. The Revolve+ eliminates this problem. With all the different sized power adapters for electronics, I'm hoping that rotating outlets become commonplace for all power strips and outlets in the future.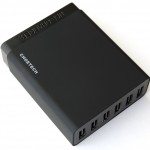 Another of my favorite gadgets is the Choetech 50W 6 Port Desktop USB Charger.This not only charged my devices at least as quickly as the OEM power adapters, but even charged our iPad Minis (1st gen) faster than their OEM power adapters. I also loved that you can plug any device into any port and it will provide the correct current up to 10 amps. It has proven invaluable during travel when devices are plentiful and outlets are few.
The last of my favorite gadgets of 2014 is my Fujifilm X-M1 mirrorless camera. I bought this camera based on Mark's review of the Fujifilm X-E2 here on the Gadgeteer. The X-E2's compact size and image quality piqued my interest. However, being an amateur photographer, I thought it best to purchase a less expensive Fujifilm camera since many of the X-E2's features were lost on me. Reviews of the X-M1 reported high image quality when compared to other mirrorless cameras within this price point. After purchasing and using the X-M1, I am thrilled with the image quality of the photos taken with this camera (for the Gadgeteer and for recreational purposes) which has been a huge improvement over the point-and-shoot cameras I've used in the past.
Andy Jacobs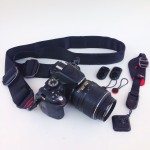 I have been using the Peak Design Anchor Links and Slide strap on my DSLR ever since I did this review. I like how easy it is to remove the Slide strap using the Anchor Links (and the versatility in mounting options), and the Slide strap is simple in style and function and gets the job done. I should note that I had some issues with the adjustment bars on the Slide strap due to having received an early prototype sample for review. However, Peak Design has corrected this issue and recently sent me updated, production versions of each of the items that I reviewed and they all work even better than before. Between this setup and the Capture Camera Clip, I think Peak Designs has some good going on and look forward to seeing more from them.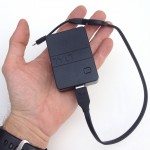 The TYLT ENERGIi 2K Travel Charger has become a staple item in my EDC bag as well as on business trips and other excursions. I really like that it is both a pass-through charger as well as a backup battery. It can supply a full recharge of my iPhone 4S so it works great with a smartphone; however, charging time with my iPad 3rd gen is painfully slow. The SYNCABLE-DUO cable is also a great plus for travel–because it is two cables in one, I can lug one less cable with me. Always a plus!
Steve Holt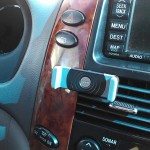 I use the Kenu Airframe+ portable car mount every single day. It is by far my favorite gadget of this year, and actually of the past several years. I think if you are looking for a gift for anybody with a smartphone, this is it.
I love the Bolse 4-port USB desktop charger because of the convenience of having a 4-port charger by the bed and not having to crawl behind the headboard to plug something up every day. Being able to charge 4 devices at once is awesome.
Larry Geisz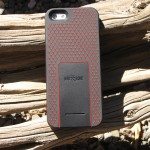 My first favorite would have to be the Dog & Bone Backbone wireless charging case, pad and Backbone battery. I still use it everyday. The fact that I can do Qi charging on the go is great. The ability to use a micro USB charging cable or the Lightning cable makes it even better.
My second Favorite is the SuperTooth Freedom Wireless Bluetooth Headset that I use these when traveling. They hold a good charge, sound great and you can still use them if the battery dies by plugging them into your music device with the included cord.
Greg Carter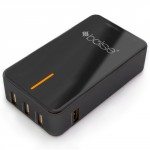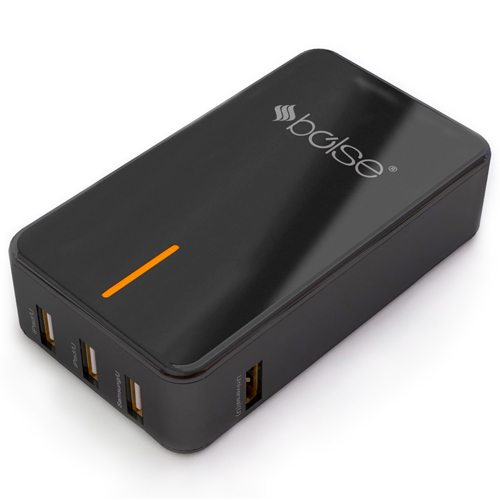 Of the gadgets that I've reviewed this year, my favorite and most-used is the Bolse 5-port USB desktop charger, which sits proudly on my nightstand and charges three or four devices every night when they come home to roost. In my review, I speculated that its bulky nature would reduce its usefulness for travel, but that hasn't prevented me from taking it on every trip I've taken. It's invaluable to only need one outlet to charge all my devices rather than seeking every outlet available, including behind furniture and in the bathroom. At home or on the road, I think I've used this every night since I got it. And there are ports enough to share, which is great for earning those all-important marriage brownie points!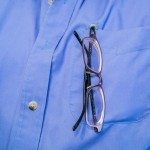 In a year that seemed dominated by a zillion Bluetooth speakers, smartwatches, fitness bands and incremental phone enhancements, none of these devices seemed perfect or cool enough to entice me into buying one. The gadget that I did buy after seeing the review was the Magnetic Holders Eye Loop. This securely holds either my sunglasses – particularly useful when birding with binoculars – or reading glasses. Thank you, Mark, for recommending them!
Smythe Richbourg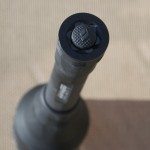 Most favorite would be the ArmyTek Barracuda flashlight. Jack and I rarely go for a walk without it, and I like that I can instantly flash it on and let drivers know of our presence in the road. I think I may have recharged the batteries once in the year I've had it. Jack knows we're going out for a good walk if I pick it up after putting on my shoes and coat!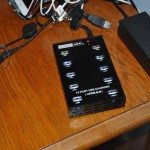 Second would be the SiPolar 10-port charger. I never rummage around to find a spare port for charging anymore. I keep at least one cable of every type plugged in at all times, and can easily walk over and plug in whatever is needing the extra juice in seconds. (If I need another cable, there's a drawer in the desk with more available.) When I come in from a trip, everything goes on the charging table, gets topped off, and goes back into whatever bag it needs to be in.
Mark Rosengarten
Roger Linn changed the face of music in the early '80's with the invention of the sample-based drum machine and he is changing it again with his newest brainchild, the Linnstrument. Mine arrived on my doorstep a week ago and I have never had as much fun playing a musical instrument. It practically plays itself. With an 8 X 25 grid of 0.75″ pads in a continuous surface, you get full expressiveness from each note so you can play with a virtuosity that only the greatest keyboard players can wrest from a MIDI controller. LEDs show you the scale, which you can change as you wish. Everything about the instrument is designed for quick set and play. No LCD with complex menus are used here, the matrix of settings printed on the top and bottom make adjustments on the fly a thing of beauty. Priced at $1500, it is among the least expensive in a new but growing family of ultra-expressive controllers. I am using Spectrasonics' Omnisphere as the sound source as an AU plugin to Logic Pro X on my MacBook Pro. Omnisphere has thousands of incredible sounds onboard, each of which is tweakable in a way that even a VST novice like myself can understand. The Linnstrument really makes this virtual synth come alive. Here's my Unboxing and first touch video:
Original Gadgeteer link to my news story:
https://the-gadgeteer.com/2014/10/19/the-linnstrument-from-roger-linn-design-the-holy-grail-of-expressive-controllers/
Andy Chen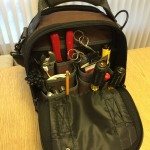 Veto Pro Pac Model MC tool bag – Maybe I've been too disorganized for too long, but this bag has finally gotten my small tools neatly ordered in one place in a shape that's easy to live with. The angled sides really make it easy to carry, and the one-piece hard plastic bottom gives me assurance that this thing is built to last.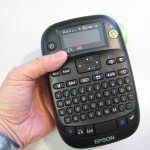 Epson LabelWorks LW-400 label maker –  I'm not sure if it's because the included carry case also stores several tape cartridges, or if it's the backlit dot matrix LCD screen. When I need a label, I get a little excited pecking in the letters on the Epson LabelWorks keyboard and hitting the print button. I've had other label makers, but the Epson is compact, quiet, and produces nice-looking labels. I've even bought the iron-on tape cartridge for making custom name tags for clothing.
Raul Sanchez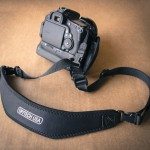 I have many favorite gadgets that I reviewed, especially the action cameras, Bluetooth headphones, and bags. However, if I had to pick my favorite 2 gadgets it would because of the overall use. My number one is the Optech Utility Sling Strap. I literally have not removed it from my Canon camera since I put it on the first time. I take pictures all the time, whether for assignments or for personal projects. It just works for me. It allows me to take pictures and move aside when I need to. It's comfortable to have slung on my shoulder for hours at a time and it keeps my camera close and secure on me.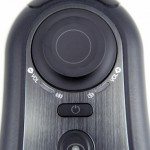 My second favorite, and still using, is the SuperTooth HD Voice Car Speaker. This is another product that has been with me since i received it. I love having it in my car and like using it when making or receiving phone calls. To me it is just easier when I am driving and I feel safer using it rather than holding the phone up to my ear while I am driving. The sound is good and callers can hear me clearly. I'm a big fan of Bluetooth speakers and headsets.
Bill Henderson
Here are my two, no three, faves…
2014 was a year of really good audio products with more and more people becoming aware of what hifi audio should sound like. Heavy sales in higher-end audio and headphones reflect that. I got to review some great stuff this year, but was asked to pick two of my favorites. So I picked three instead.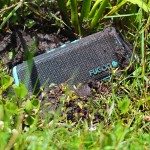 Fugoo Bluetooth Speaker – I am still blown away by the quality and especially the sound from this (almost) indestructible gem. I stuck it in mud, dunked it, took it to the beach with all its salty air and water and rinsed it off each time. The speaker still sounds as good as it did out of the box—better actually, because a firmware upgrade improved the audio substantially. It's not cheap at $200 ($230 for the Tough model), but the Fugoo speaker can be played in almost any hostile environment without worry and sound great doing it.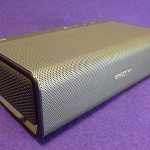 Creative Sound Blaster Roar Bluetooth speaker – The Sound Blaster Roar speaker is a "Swiss army knife" of speakers. I think it sometimes tries to do too much, but none of that has affected the audio quality. In my review, I said it was hands-down, the best sounding speaker I have heard in its size range. It still is. As amazing as the sound is, the Roar's $150 price is downright shocking. This speaker is easily worth twice what it costs. It's a steal.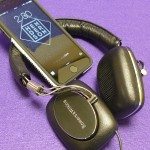 Bowers & Wilkins P7 headphone – This is almost a given. Bowers & Wilkins just keeps upping their own bar with each headphone release. I thought the P5 was good until I heard the P7. This new headphone takes everything great about the P5 (and even the newer P5 Series 2) and moves it to a new level. These over-ear headphones are sumptuous in every way, from the real leather and aluminum construction to the immersive sound. The B&W P7 headphones are glorious.
Bill Kuch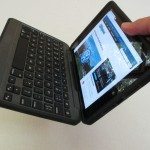 The Zagg Rugged Folio for iPad mini has been my full time iPad case since the review. I have relegated my laptop to the archive pile and use the mini, with the Folio keyboard as a replacement. It's smaller and lighter than a laptop and so far I haven't found anything I can't do with it.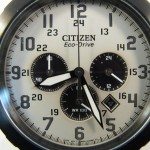 I've been wearing the Citizen Eco Drive Military Chronograph since the review. It is become part of my wardrobe. I don't have to think about it, except on months less than 31 days and it just keeps running. It about as user friendly as it gets.
Ryan Chapman
While my favorite two gadgets of the year have to be my iPad Air and iPhone 6, I have to write about two other of my favorite gadgets of the year. Why? Because reading about why I like my Apple devices is boring! So without further adieu, here are my two favorite (non Apple) devices for 2014.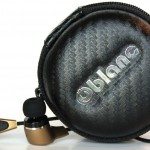 Hands down, the top gadget that gets thrown around and used most are my Oblanc O'Sound Romeo NX-1 in-ear headphones.  These headphones came in a handy carrying case that I can throw into my purse, have a durable cloth cord, and have great sound quality. On bus trips, car rides, or just when I feel like zoning out, these headphones are always the go-to headphones of my collection. They are also the only in-ear headphones that actually stay in my ear, even after many months of use.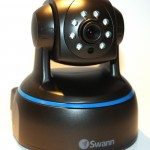 My second favorite gadget actually got a negative review due to poor software and the advertised "security" part of it being near useless. However, the Swann ADS-445 Swanneye HD Pan and Tilt IP camera has been the most useful cat-cam that I have owned. We go on trips often, and sadly, have to leave our cats behind. We use the camera to check in on them from time to time and due to the pan and tilt capabilities, along with the night vision, we can normally see what each cat is doing at any given time. It's our version of a baby monitor!
Morgan Bornstein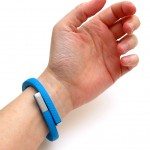 Jawbone UP24 – At the start of 2014, I decided to give an activity tracker a try and decided on the Jawbone Up24 (versus the original Up band of this review). Within the first week of use, I was shocked by how sedentary I was and soon turned gaining extra steps into an obsession. The Up24 band is comfortable, pairs seamlessly with my phone, the app interface is simple to read and update, and Jawbone support in replacing broken units has been top notch.
Kindle Paperwhite – Like Ian, I also had a 3G keyboard Kindle for years and when the Paperwhite was first introduced, I couldn't justify upgrading. My parents gifted me the latest iteration of the Paperwhite earlier this year and I quickly fell in love with the revamped brighter/richer screen and what I was truly excited about–the ability to, finally!, read in the dark. To any other hold outs there may be out there: this is an absolutely worthy upgrade you will not regret.
Dave Rees
T-Mobile/UnCarrier: This past year I switched our family's cellular service from Verizon to T-Mobile. I was concerned that this was going to turn into a 'you get what you pay for' situation. T-Mobile's Test Drive program helped get me over the hump and finally make the leap. Our monthly bill is a fraction of what it was under Big Red's thumb for more and better service…hands down, walking away.
The Galaxy Note 4: For a multitude of reasons, I have my smartphone with me 24/7/365 and having just the 'right' one is very important to me. In the past year, I switched from the iPhone 5s to the Note 3 to the LG G3 and now have the Note 4. All of these devices get the job done but being the persnickety Gadgeteer I am…the devil is in the details. Julie and I reviewed the LG G3 earlier this year and while it is definitely a great phone just did not ultimately have the feel I desired. After reading Julie's Note 4 review, chatting with her, and hitting the malls numerous times to hold and play with various devices (iPhone 6+/Nexus 6/Note 4) I am very pleased with the Galaxy Note 4 in my tech-world.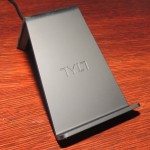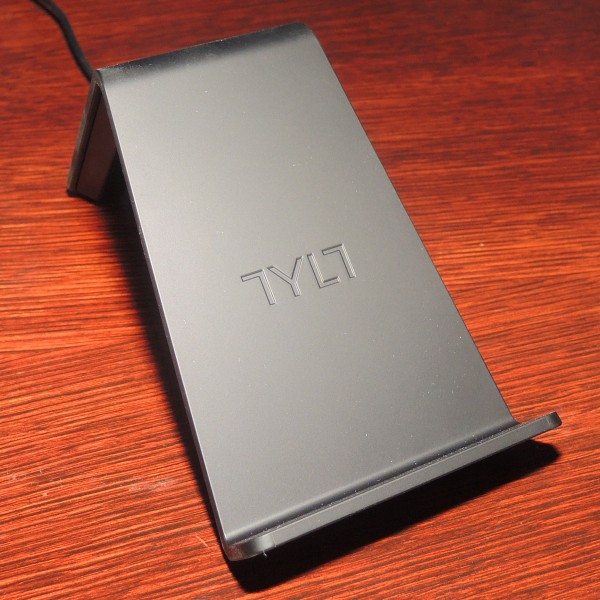 TYLT VÜ Wireless Charger: Inductive wireless charging is one of the best innovations to come to the smartphone world. Admittedly, screens have gotten bigger/better and processors have become faster but those are just incremental improvements. I love being able to just set my smartphone on my various Qi charging plates, knowing that not only is it a safe place to set my device but recharges it in the process. And after trying/reviewing many of them, the TYLT VÜ is the hands down best wireless charger on the market today…I have several of them strategically placed throughout my world.
Janet Cloninger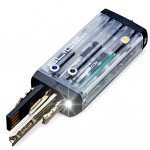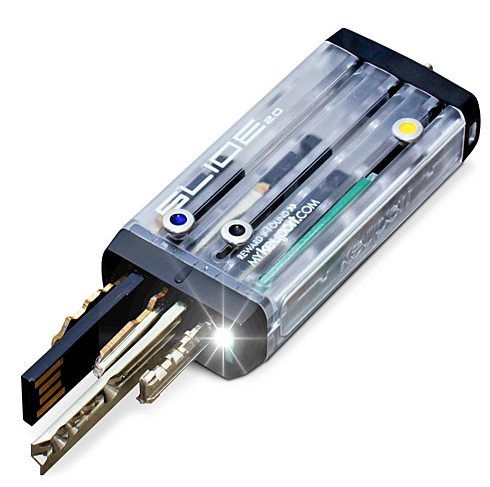 My absolute favorite gadget this year is the Keyport Slide 2.0. Keyport's first version of the Slide was reviewed by Jackie Cheng way back in 2010, and Julie reviewed the updated Slide 2.0 in September 2013. It wasn't until I noticed a special Keyport starter kit offered at ThinkGeek while looking for news items to write about in February of this year that I took the plunge. I love my Keyport Slide 2.0 beyond reason; having most of my keys in one compact, scratchless package is so convenient, and it looks great. Customer service is great at Keyport, too. Although my inserts never change, I've found that I like to swap out my Slides when Keyport comes up with a new design. I've bought the Ice, Black with Red, and now the Red Slide is adorning my keys. The Keyport Slide 2.0 is my favorite obsession!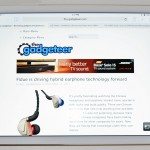 The new iPad Air 2 is another of my favorites this year. I loved my iPad mini with Retina display, and I'm very disappointed that Apple seems to be abandoning the mini line. But the thin, light iPad Air 2 doesn't feel a lot heavier or bulkier than my mini did, and I love the bigger screen and faster internals of the Air 2. My favorite part of the updated Air 2 is the louder speakers. I've actually had to turn down the sound to prevent disturbing people around me. No more holding an iPad up to my ear like a seashell while trying to hear the sound!
Julie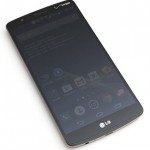 I'm still enjoying my LG G3 Android smartphone. I purchased it myself in August and after reviewing several other high end phones, I continue to prefer the LG because I like the size and the buttons on the back, which are great for reading eBooks. I do wish it has an active display like Motorola's newer smartphones.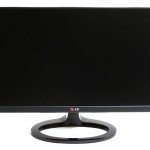 Another favorite gadget of 2014 is also an LG branded product. It's the LG 21:9 UltraWide IPS LED monitor (29EA73). I didn't think I'd want another large monitor after ditching a 27″ iMac in favor of a 13″ MacBook Pro, but I love this giant display. I do a lot of Photoshop work and this is perfect for that and for having two browser windows open side by side.
I bought myself a new camera this year. I finally joined the ranks of DSLR owners with a Canon 70D. I use this camera to take 99.9% of all my review images. I think my photography skills have improved after upgrading to this camera.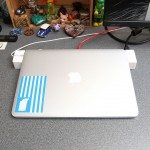 One more favorite is the LandingZone DOCK for the MacBook Pro. It's very convenient and easy to use. I've tried other docks and found them to be more trouble than they are worth because of all the wrestling you have to do to position the laptop. The LandingZone is fiddle-free. I highly recommend it.
Now it's your turn, what are some of your favorite gadgets of 2014? Please share in the comments below.