The Gadgeteer is supported by readers like you! If you buy something through links on our site, we may earn an affiliate commission at no cost to you. Thank you! Learn more.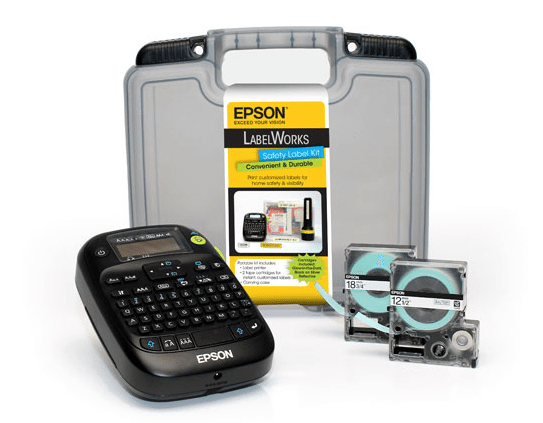 I've had the same "Brand B" big-name label maker for nearly 15 years.  Why would I need another one?  Sure, my old one is heavy, hard-to-read, and often frustrating to use… Okay, maybe it's time to give the Epson LabelWorks Safety Kit a look.
All images can be clicked to view in full size.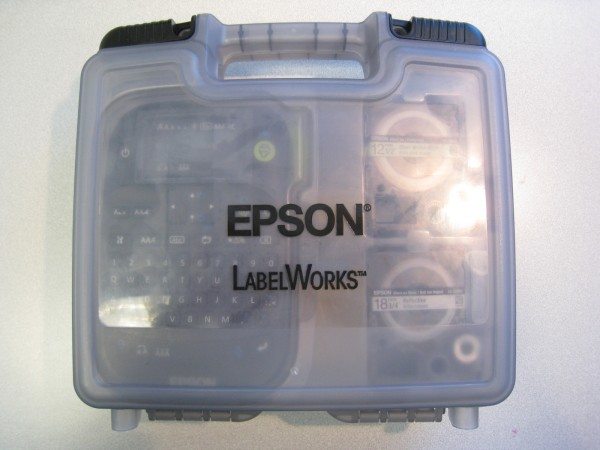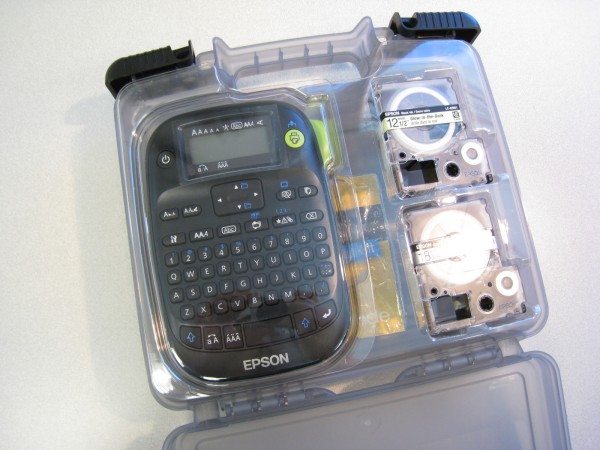 From the Epson website:
Convenient — printing labels that help make your home safer is fast and easy
Versatile — create personalized labels for every safety measure in the home; choose from a variety of labels available including glow-in-the-dark, reflective and fluorescent
Stay safe — reflective labels on bikes and strollers; glow-in-the-dark labels for emergency supplies in dark storage rooms
Clearly communicate — "caution" labels alert others to water, thermostat and heat settings
Stay organized — clearly label all pill containers and medicine bottles
Durable — industrial-strength labels you can depend on
Customize — over 300 symbols let you print exactly what you need
Full featured — kit includes label printer, 2 tape cartridges for instant, customized labels, and carrying case which also holds 6 AA-sized batteries (not included) and an optional AC adapter (not included)
In the box:
LW-400 Label Printer
12 mm (~½") Glow-in-the-dark cartridge
18 mm (~¾") Black on Silver (Reflective) cartridge
User's Guide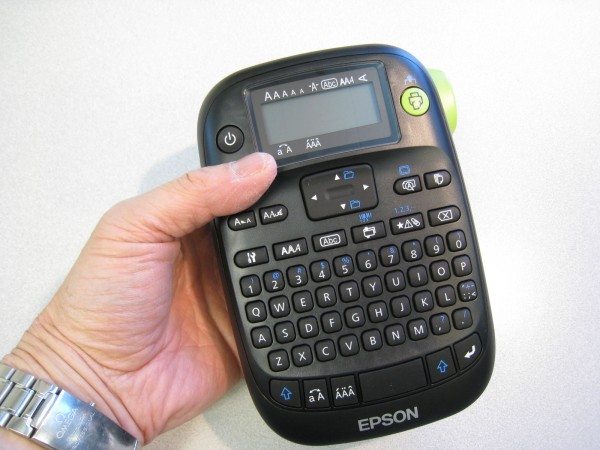 The Epson LW-400 is the printer included in the Safety Kit.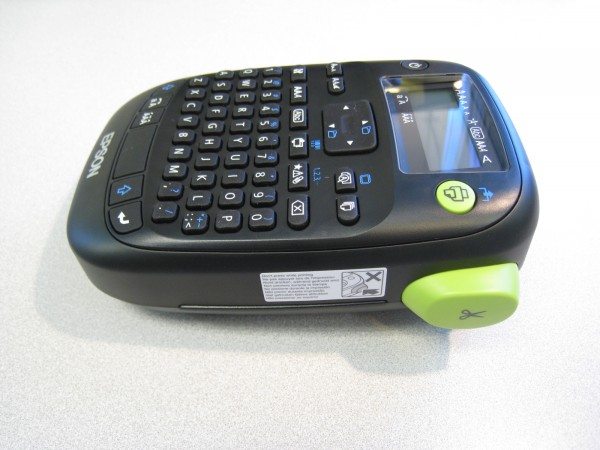 A large, green "cut" button sits on the right to trim the tape.  The round green button on top is the print button.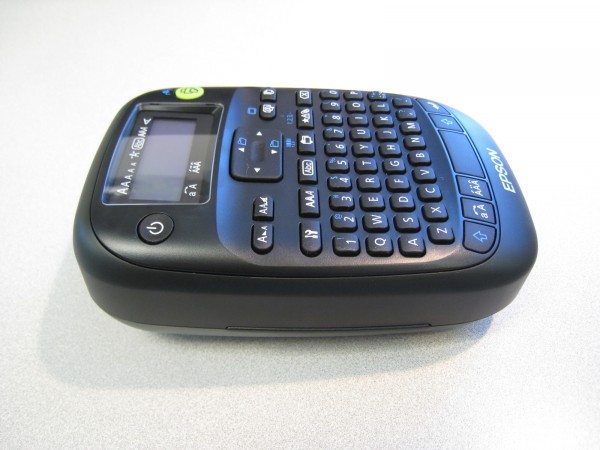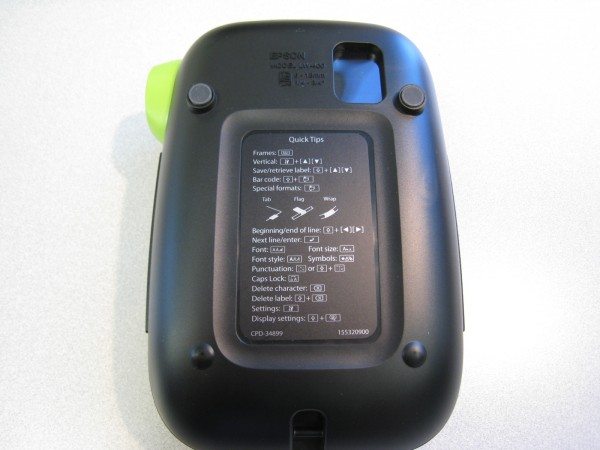 A quick tip reference guide is printed on the back.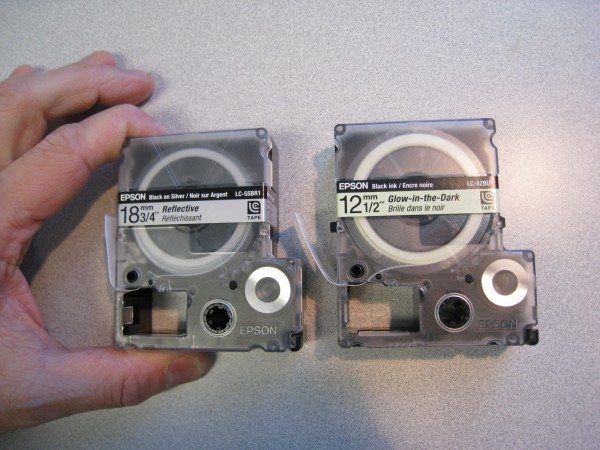 Two tapes are included in the Safety Kit:  An 18mm (3/4″) reflective tape, and a 12mm (1/2″) glow-in-the-dark tape.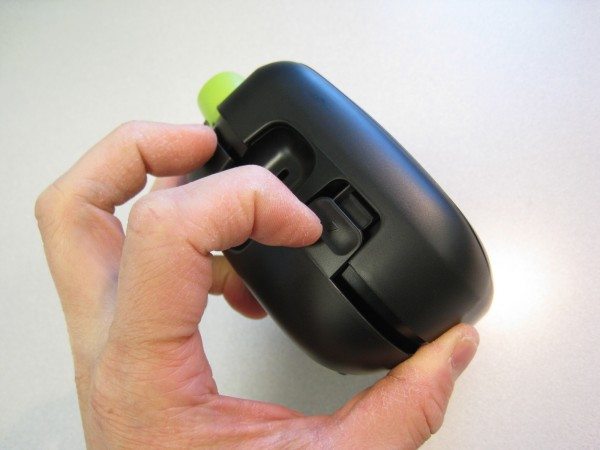 To open the LW-400 printer, you press the push tap near the bottom.  The two halves come apart.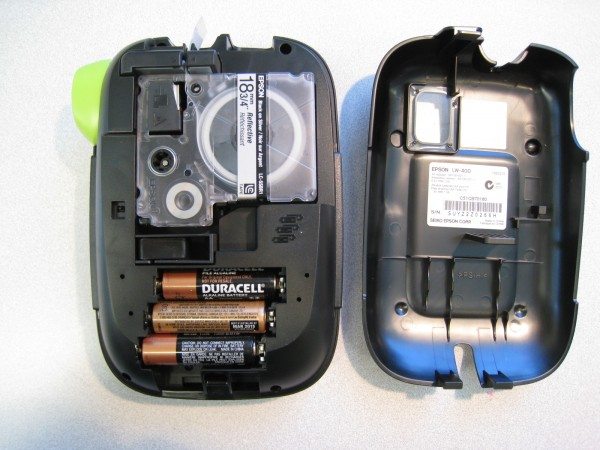 The LW-400 takes six AA-size batteries (not included).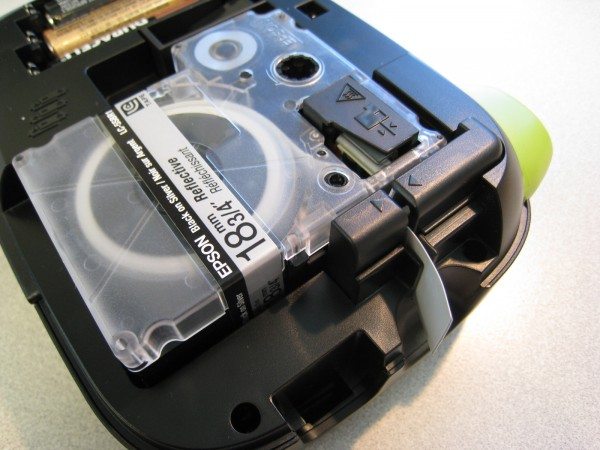 A closeup of a tape cartridge in place.  Note the small leader sticking out of the slot.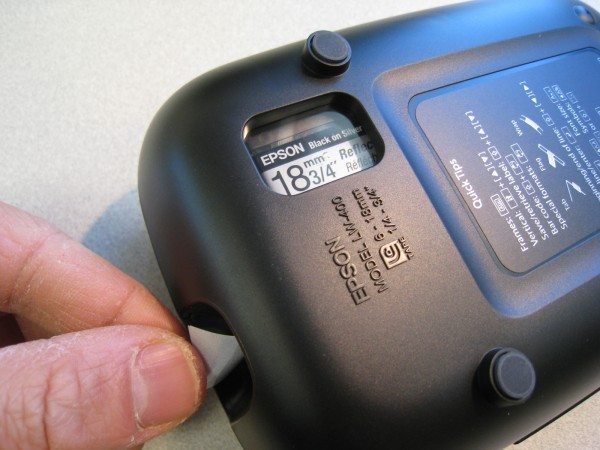 Cover closed.  A window shows which tape is inserted.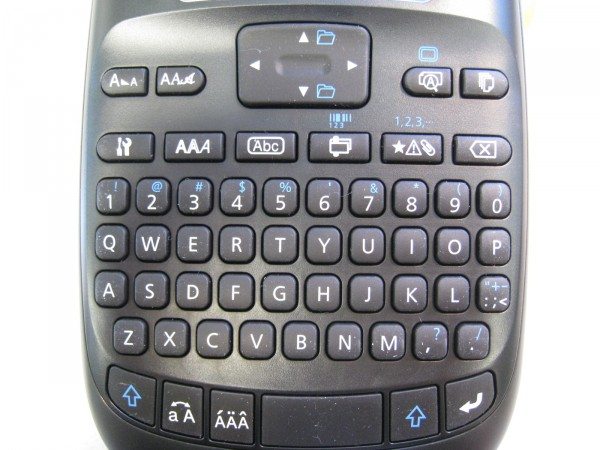 The keyboard reminds me of an old smartphone with a QWERTY keyboard (remember those?)  I noticed there were two shift keys (blue up arrows) on the bottom row, which was a nice touch.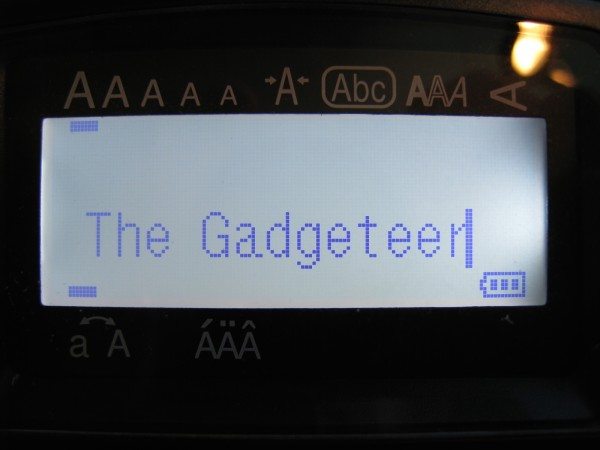 Another nice touch:  The LCD is backlit!  I did not expect this.  You can opt to turn this off under settings.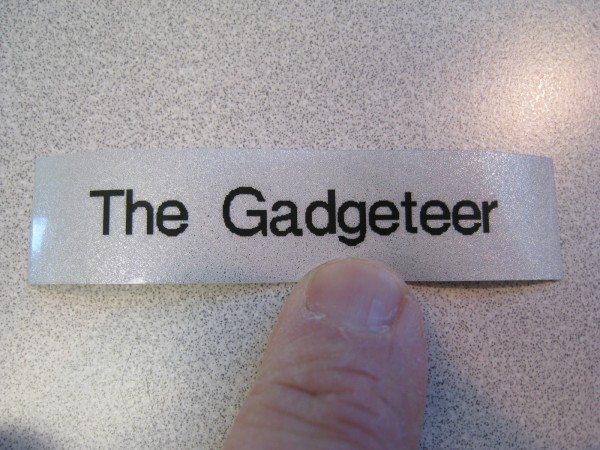 First, I tried the included reflective tape.  The tape isn't laminated with a clear film, but the print felt plenty sturdy.  There are some "jaggies" in the text, but you really only notice them if you look up close or print big.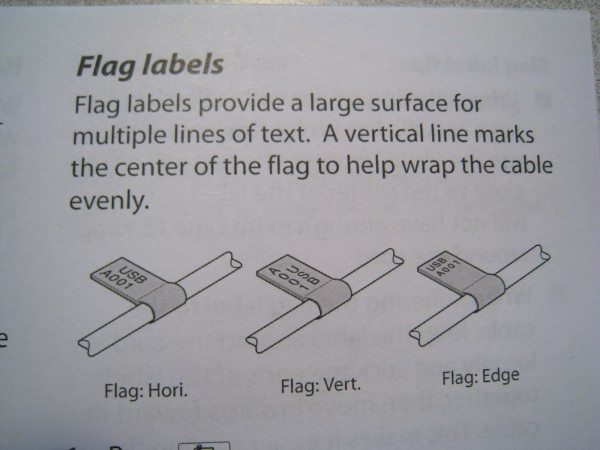 A majority of the functions on the LW-400 printer were pretty standard for a label maker.  You get a bunch of different font styles and effects, memory settings, and so forth.  However, the "flag label" option caught my eye.  Print a wire label?  I had to try this.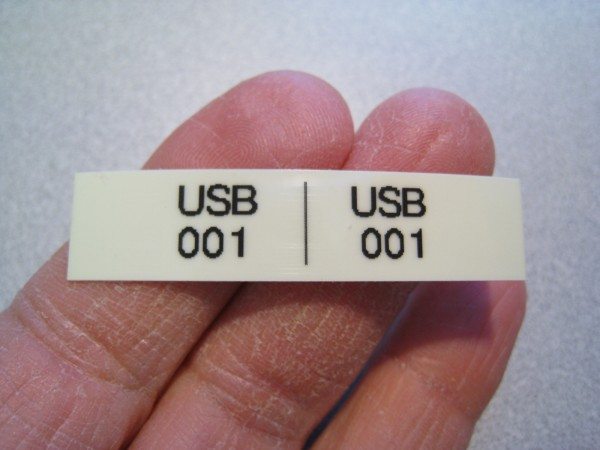 This was my first attempt.  A vertical line is printed to indicate the "fold" point.  Peel back the adhesive, and…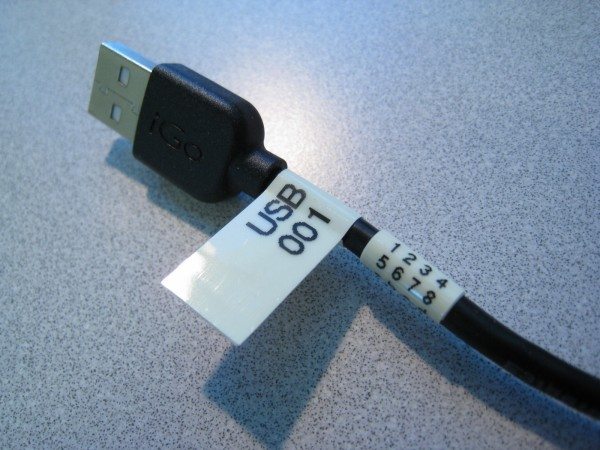 Presto!  You've got a wire label.  I messed up somewhere on my first try, as the text is more centered towards the cable, not on the edge of the flag, but that's okay.  You can also print a wrap-around label, also shown here.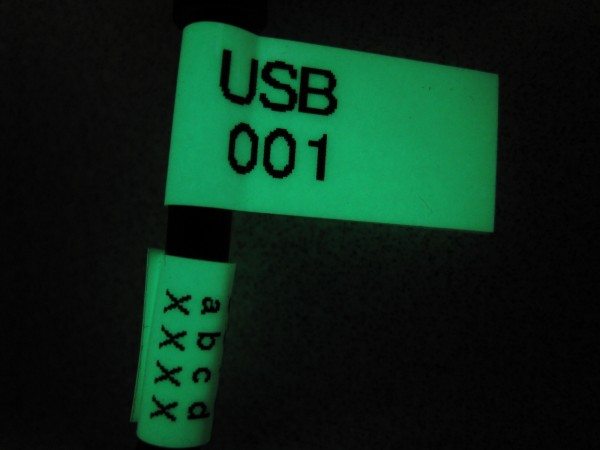 The Safety Kit comes with glow-in-the-dark tape, ideal for hunting down cables in the inky shadows behind your desk.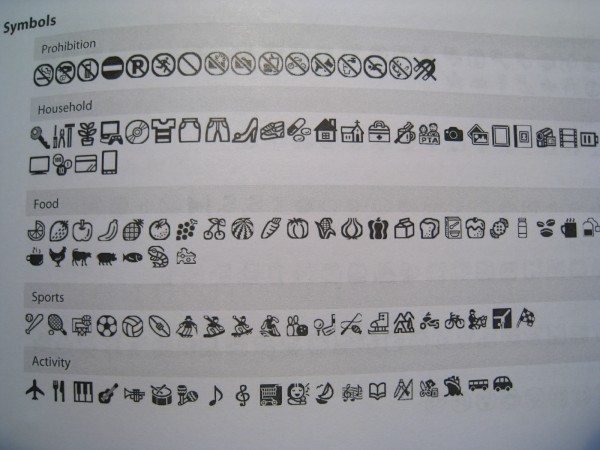 You want symbols?  The LW-400 printer has more symbols than I could possibly describe, so here they are!  I'll bet you think "Hey, I have a use for a ___ symbol!"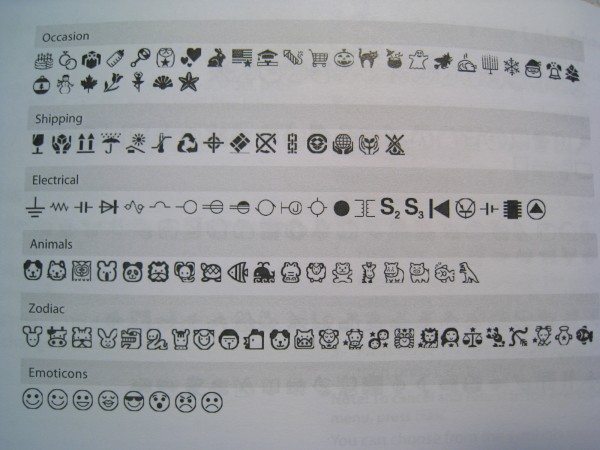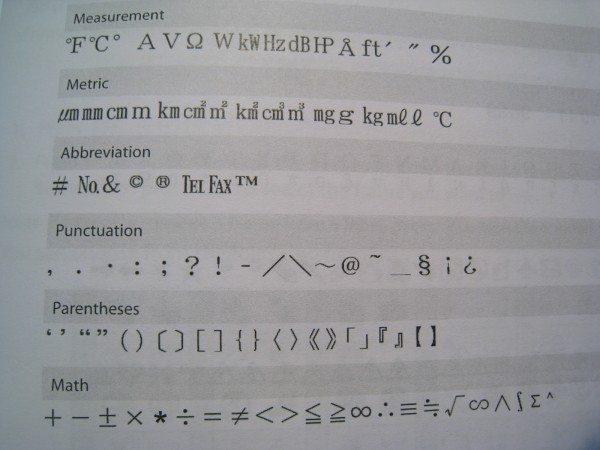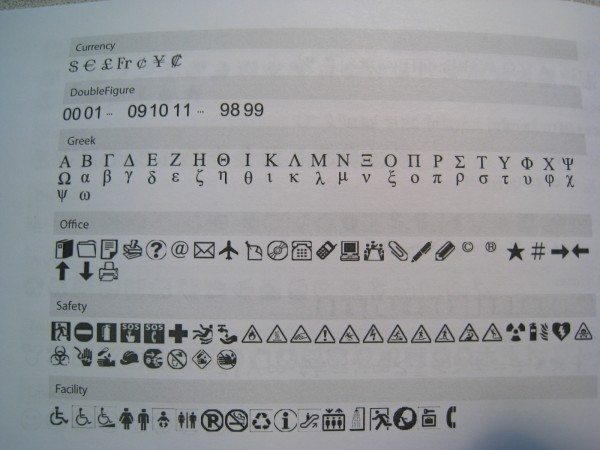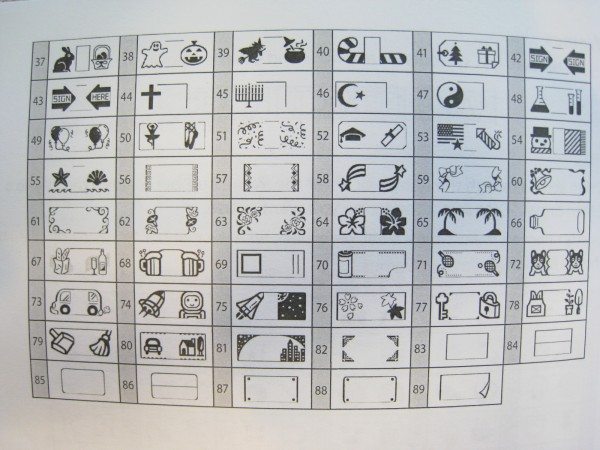 As if pages of icons weren't enough, you can combine them in pre-programmed "borders".  I've added a reflective label to my coffee container at work.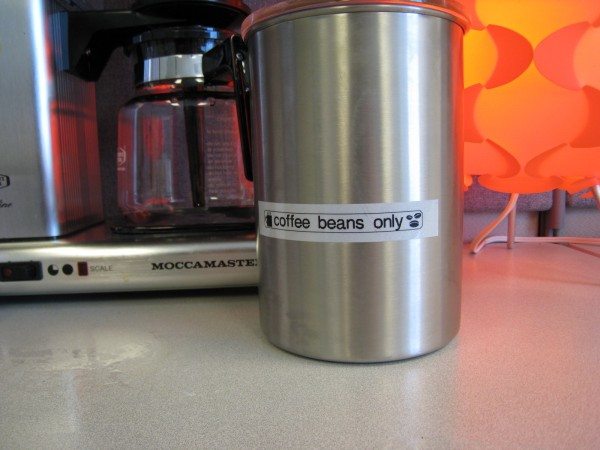 I'm not a font freak.  The default one is just fine by me.  At least there's no Comic Sans.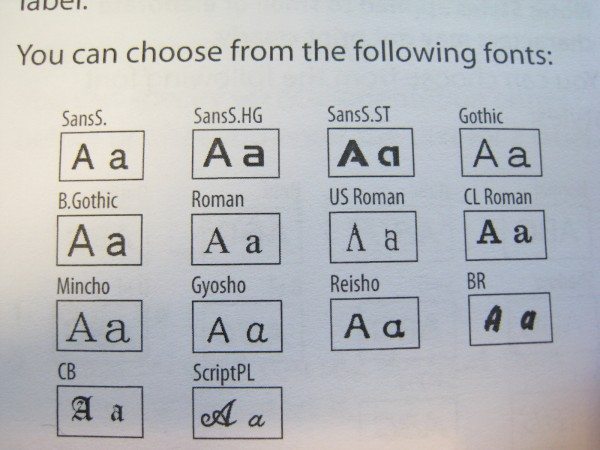 The Epson LabelWorks Safety Kit with the LW-400 printer is a compact yet impressive set.  I kept finding ideas and things I wanted to label.  I liked it so much I insta-ordered a handful of other label cartridges.  In addition to the reflective and glow-in-the-dark, you can get them in Iron-on, Metallic, Strong Adhesive, Pearlized, Tab, Fluorescent and Clear.  The LW-4oo printer is lightweight, very quiet and easy to use, too.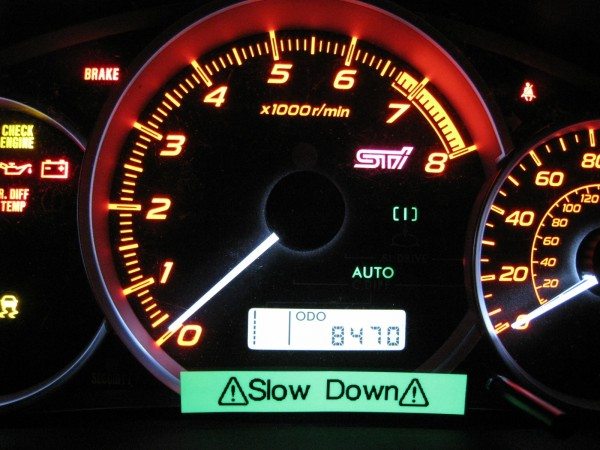 One more thing:  I just HAD to try this with the glow-in-the-dark tape.  This was taken in complete darkness.  The tape glows quite nicely even after being exposed to indirect light, and ducking into a garage or tunnel (shown here).
Update 01/22/15
After a few months, this is still a great label maker. The only thing I've noticed is since the labels aren't laminated, the print can rub off under repeated abrasion/scuffing. Otherwise, I still get a rush of gadget-glee when I need to print something.
Source: The sample for this review was provided by Epson. For more info about Epson LabelWorks Safety Kit visit Epson.com
Product Information
Price:
$109 MSRP (LW-400 is less than $40 by itself at Amazon)
Manufacturer:
Epson
Requirements:

Six AA batteries, Epson LC tape (up to 18mm)

Pros:

Kit comes with reflective and glow-in-the-dark tapes and a carry case
Backlit LCD display
Over 300 icons
Can print borders, wire labels, and more
No Comic Sans font

Cons:

Tape cartridges average about $20 each, depending on style
Batteries not included