We use affiliate links. If you buy something through the links on this page, we may earn a commission at no cost to you. Learn more.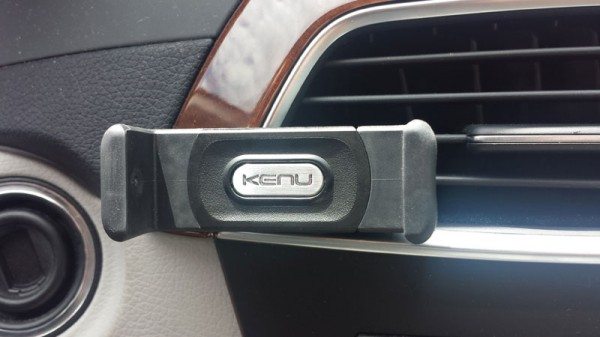 Back in March I reviewed the Kenu Airframe portable car mount.  To say I love the device is probably an understatement.  It goes with me everywhere.  Everyone I have shown it to has envied it.  And I have to keep a close watch on my wife for fear that she will steal it.  So when I heard word that a new version of the Kenu was coming out called the Airframe+, I was 'chomping at the bit' to review it.  Luckily, they sent me the new Kenu prior to it coming out so that I could review it.  So how does it compare to the original?  Would I still need to hide it from my wife?  Let's find out!
There are a few devices/gadgets that I can honestly say that I lay my hands on every single day… my Galaxy S4, my Nexus 7, my Plantronics Bluetooth headset, and my Airframe. These are the devices that if I were to suddenly no longer have them, I would be upset.  You know what I am talking about.  If you couldn't find them, you would stop what you are doing and immediately start looking.  That's how I feel about my Airframe.
I mentioned in the first paragraph that I reviewed the original back in March, and you can read the review here.  I provide that link here because the Airframe+ looks, functions, and is designed the same as the original, so I won't spend time here going over the same stuff I wrote in March.  In this post I will be showing you pictures comparing the 2 so you can see the subtle differences between them and the improvements that Kenu made.
In regard to size and weight, you would have to look closely to notice any difference between the two. In these 2 pictures you can see how the Airframe+ is ever-so-slightly longer than the original, which measured 2.5 inches wide (the Airframe+ is on the top and left, respectively):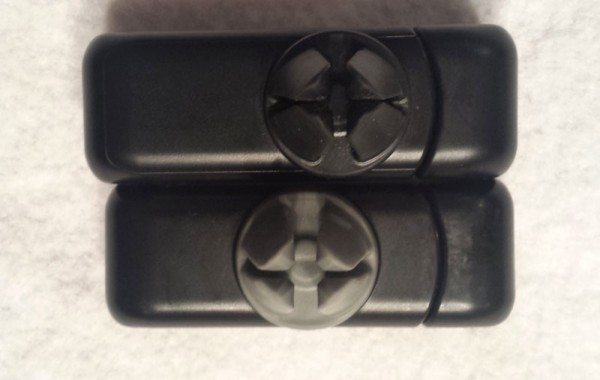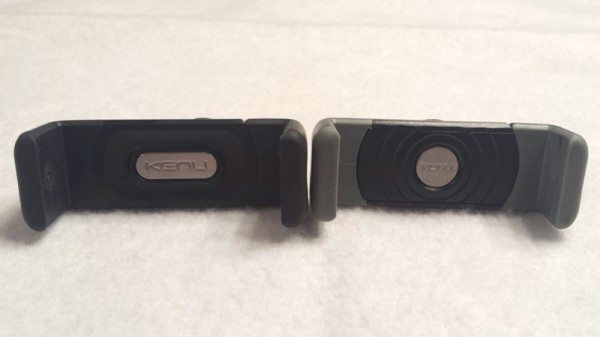 The Airframe+ is constructed of the same materials as the original, soft rubber where it makes contact with your phone or your vehicle and hard plastic everywhere else. The Airframe+ comes in all black, which I like very much.  And here is a picture of the Airframe+ sitting on top of a deck of cards so you can get an idea of just how small the device is: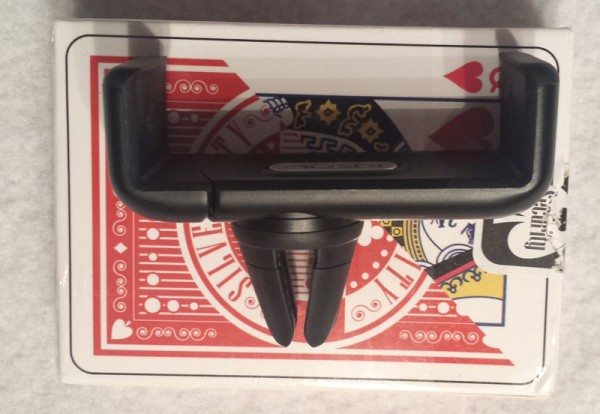 So as I began to use the Airframe+ I noticed 2 improvements that Kenu made that actually made a perfect product even better.  Here is what I found:
Increased expansion capacity
The main difference between the original Airframe and the Airframe+ is that the new one is designed to work with cellphones that have very large screens, up to 6 inches, so the internal spring expands wider.  My Samsung Galaxy S4 has a 5 inch screen, so I went to my local Verizon store and tried the Airframe+ with the biggest phone in the store, the Samsung Galaxy Note 3 with a 5.7 inch screen. As you can see from the photos, the Airframe+ fits just right, and there's actually a little bit more expansion room left for slightly bigger phones. You'll also see a picture of me holding both of the Kenus open to their maximum width (Airframe+ is on top).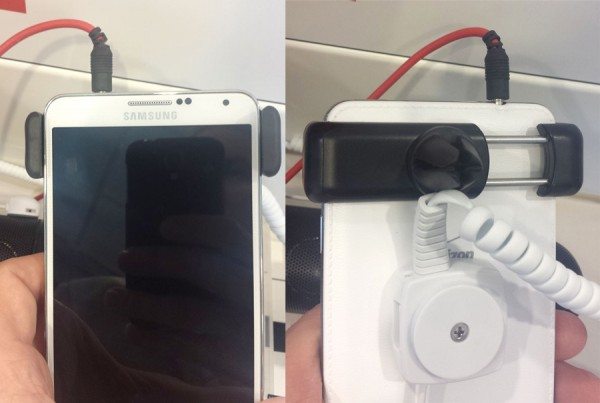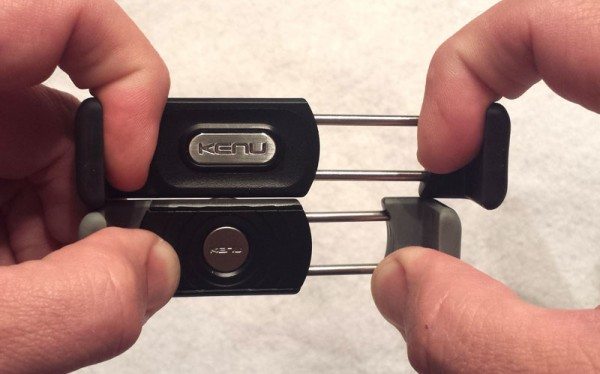 Tighter grip on the back
I have always been able to use my Airframe with one hand as I described in my post back in March. But what I found with the Airframe+ is that Kenu improved the device even further by decreasing the space between the arms on the grip on the back.  Doing this provides an even tighter grip when you attach the Airframe+ to the car vent, further reducing any movement of the Airframe+ on the vent. The best way for me to show you this is to take a sideways shot of both the original and the Airframe+ so you can see the smaller gap in the Airframe+ (shown here on top):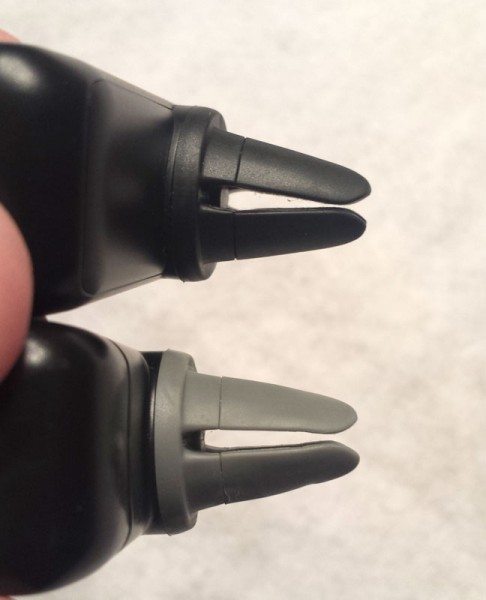 They took a perfect product and made it even better, so your only decision is going to be how many of them you want!  And at a price of $29.95, the Airframe+ is a gadget that is worth more than its price.  The original Airframe will still be available for sale for $24.95, and for $5 more the Airframe+ is just perfect for those of you who have one of those huge phones (with up to 6 inch screens) that need it. So go check it out on Kenu.com, Amazon.com, and other retailers online to be announced soon.
The good news for me is that I don't have to hide my Airframe from my wife anymore because I gave her my original Airframe and kept the Airframe+ for myself.  Sorry honey.
Update 12/18/14
After 5 months, In addition to my cellphone and Bluetooth headset, this is the gadget I use daily.  It is probably one of my favorite gadgets of all time.
Source: The sample for this review was provided by Kenu. Please visit their site for more info.

Product Information
Price:
$29.95
Manufacturer:
Kenu
Requirements:

A car vent
A mobile phone with 6 inch screen or smaller

Pros:

Solid construction
Portable size
Awesome price

Cons:

People will want to steal it