We use affiliate links. If you buy something through the links on this page, we may earn a commission at no cost to you. Learn more.

Well, I did the deed… I signed up for T-Mobile's new Test Drive program John Legere announced late last month. My hope was that their service really is a more cost-effective, viable option for our family. Verizon has been our cellular provider for nearly a decade. But their Cadillac service has always come at a premium price. Cost, lack of unlimited data, and decline in service quality were definitely the reasons that I wanted to see if the grass was greener elsewhere. T-Mobile's allowing you to try their service with a high end smartphone, no commitment or strings attached is simply BRILLIANT…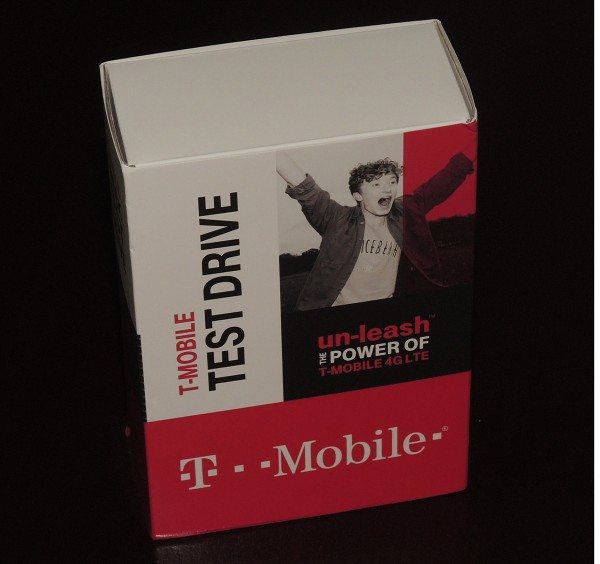 I signed up the day after T-Mobile announced their new Uncarrier 5.0 and  Test Drive program. I received an email a few days later letting me know they were ready for me to tell them where to send my loaner iPhone 5s. I received my Test Drive package a few days later…truly impressive how quickly T-Mobile got my Test Drive iPhone 5s into my anxious awaiting hands.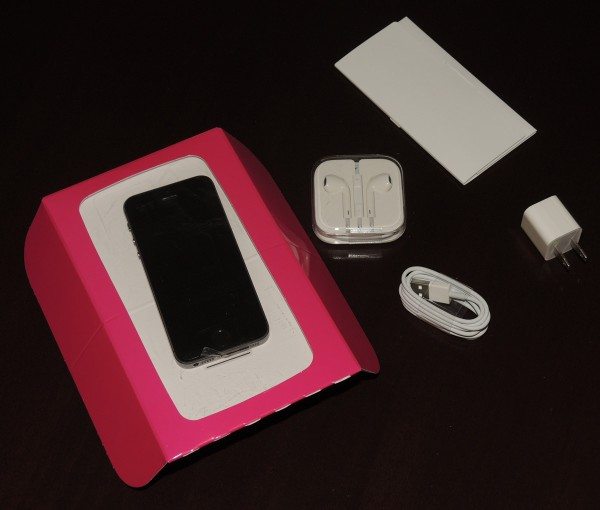 Inside the Test Drive box T-Mobile included what looked to be a brand new iPhone 5s, lighting cable, power plug, and Apple earbuds. It is interesting that Apple appears to be supporting T-Mobile in this its effort to shake up the industry.
As I said, Verizon service in our world has been slowly degrading over the past 12 months. So much so, it was nearly unusable at our house plus barely getting service in many of the other places we spend our time. As we tested T-Mobile's service throughout our world, it appeared to be significantly better than Verizon hands down, walking away. Many places where we had only a bar or two with Verizon were showing five bars of T-Mobile LTE. Call quality was also several quantum levels better than Verizon…crystal clear.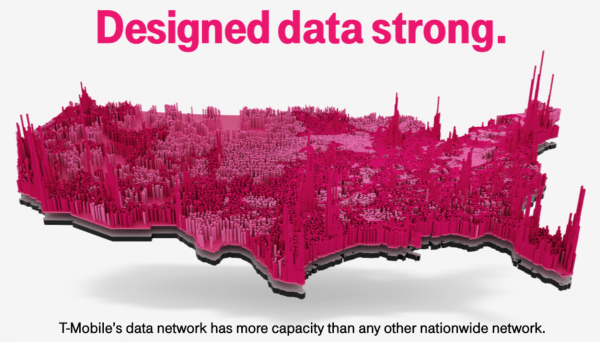 Along with clear call quality, T-Mobile's data seemed to be faster than Verizon as well. T-Mobile touts that their data throughput is far better than the others…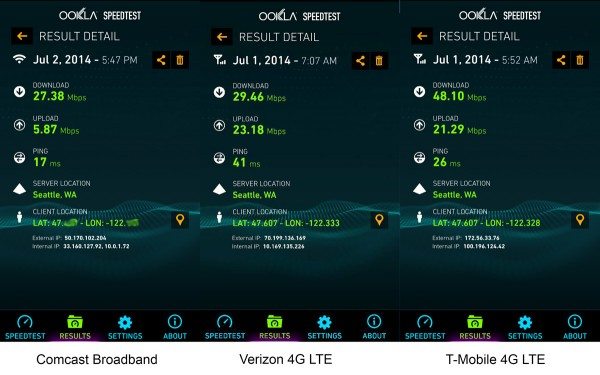 …and I must agree. The speed test results you see above speak for themselves. On the right is our home broadband from Comcast, the middle and right screen shots are done on Samsung Galaxy Note 3s standing in the same place in downtown Seattle. The right has the T-Mobile SIM card in it and as you can see, T-Mobile blew the DOORS OFF both Verizon Wireless (middle screen shot) and hardline cable.
It was a mere three days after receiving the Test Drive iPhone that I was nearly convinced to make the leap. But before taking the iPhone back to a brick and mortar T-Mobile store I did a cost comparison between Verizon and T-Mobile. We were paying whopping $220 for three smartphones and two iPad to share a measly 4gb data with the phones having unlimited talk and text. For a comparable plan on T-Mobile, I calculated we would be paying less than half that amount.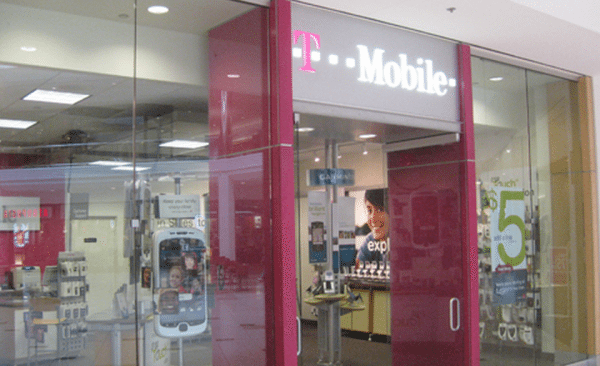 I first wanted to return the iPhone 5s before talking about potentially switching from Verizon to T-Mobile. Kyle, the T-Mobile guy helping the Gadgeteer Kid and I, did not even blink or try to pressure us into their service plan at all. He did let us know we where his first Test Drive return and asked us what we thought of the Program and service, very low pressure and tech-chatty. Once that relatively quick process was done, I told him we were interested in jumping onboard and that I had some detail questions, each of which he nicely/smartly answered in turn. We walked out of the store with what I would consider a much better/stellar deal than Verizon Wireless could even get close to: unlimited talk & text, unlimited data for me and 3gb for the Gadgeteer Kid, 1gb for my wife plus 1gb each for each of our iPads…all for $130 out the door. Better yet, our Verizon smart devices all worked on T-Mobile, able to use both their 4G and LTE networks. So far I/we have zero buyer's regret and high hopes that the UnCarrier continues to Rock.The.Boat.
Visit T-Mobile for more info.