We use affiliate links. If you buy something through the links on this page, we may earn a commission at no cost to you. Learn more.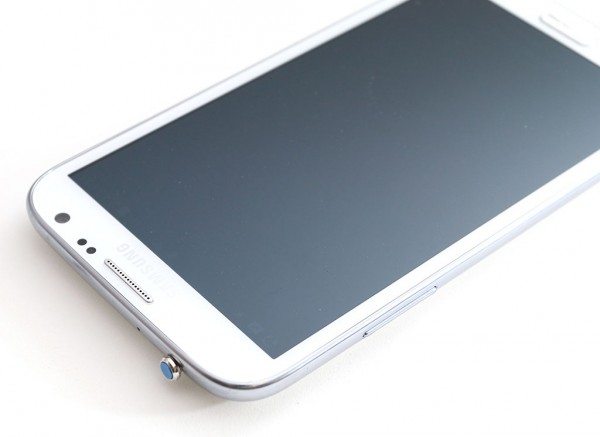 I bet I'm not the only person who misses the good old days when phones (even smartphones) had a physical button for every task. There was a button to answer a call, a button to end a call and so on. Once touch screens became popular, smartphone manufacturers seemed to stop using buttons almost overnight. One of the main reasons I've continued to use Samsung phones is because they still have an actual button at the bottom of the screen. But that's just one button. I want more, so when I saw the Pressy programmable Android button Kickstarter project last fall, I plunked down my money and waiting for my reward to be delivered. The wait was a long one, but I now have my Pressy in hand, so let's check it out and see if it was worth the wait.
Note: Images can be clicked to view a larger size.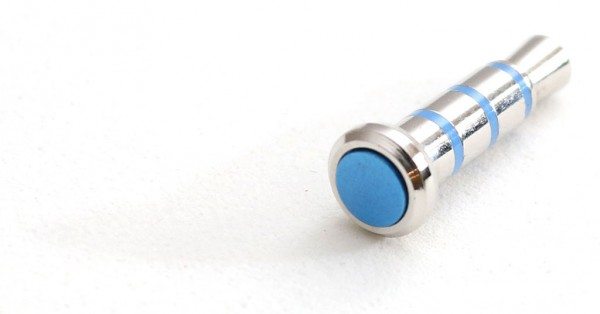 In case you don't know what Pressy is, it's a small clickable button that fits into the headphone jack of your Android smartphone. It sort of looks like someone chopped off the plug from a pair of earbuds and installed a tiny button on the end.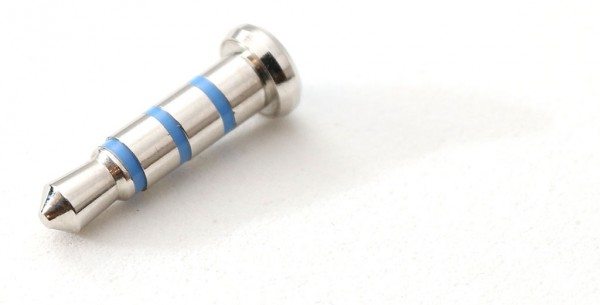 Pressy is available in different colors, I selected blue.
To start using Pressy, you have to go to the Google Play store and download/install the free Pressy app.
Once installed, you then are instructed to insert Pressy into the headphone jack.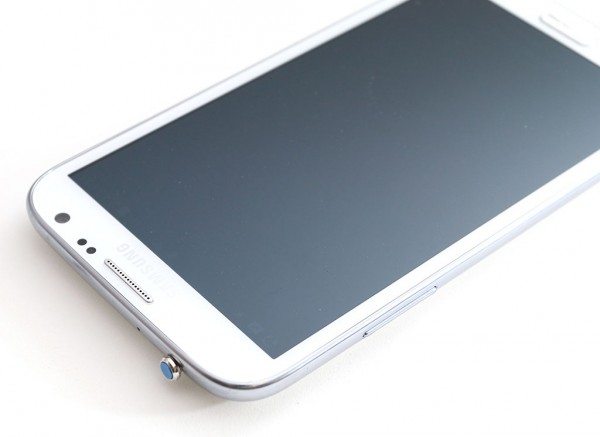 I tested Pressy with my current phone which is a Samsung Galaxy Note 2 (Verizon version). I found the fit to be tighter than the typical plug on a pair of headphones. This isn't a big issue until you have to actually remove Pressy. Then you had better have a strong set of finger nails.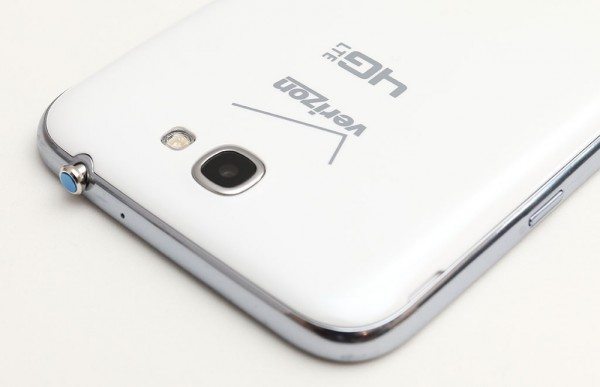 When installed Pressy does stick out a bit from the jack, but not horribly so. The button itself is flush with the top of the connector, but it does have good tactile feedback.
The first problem I encountered was when I inserted Pressy and it then told me that I had to disable S Voice in order to use it. Granted, I don't use S Voice, but the fact that I had to disable a feature on my phone so I could use this accessory didn't inspire confidence. But I wasn't too torn up about it because I prefer to use Google Now since it now works on any screen.
Associating Pressy clicks with actions is pretty simple to do using the Pressy app. Basically you can can choose from a variety of different tasks and then choose how many clicks (combination of short and long) you want associated with each desired task. For example, you can have one short click turn on the LED camera flash to use it like a flashlight, or one long press to toggle mute.
Depending on the task, there can be different options. All of the tasks have the ability to be detected even with the screen is off. At least that's what is supposed to happen…
I tried quite a few tasks and found the click detection to be hit and miss with the emphasis on miss. I set all the tasks to work with the screen off but found that the actual action / event would not happen until I pressed the power or home button to turn on the screen. Some tasks also work blindly, like the camera and video recorder. Both actions work, but you won't have a view finder, it will take the picture or video without letting you see what you're shooting until it's finished capturing the picture or video. There's also the option to do voice recordings. The action is detected and it shows that it's doing something, but I can't find the voice files anywhere on my device.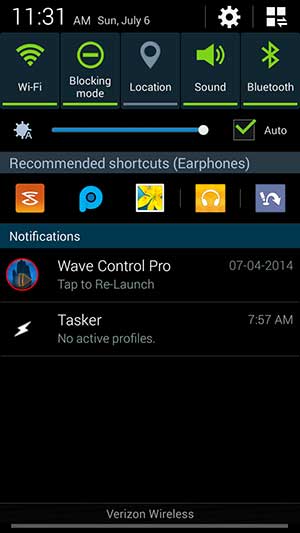 I also found it a little annoying that my phone thinks I have headphones plugged in when the Pressy is inserted.
I played around with Pressy and different actions for a few days before giving up on it. The fact that actions don't fire off like they are supposed to makes this gadget less than useful, so I really can't recommend Pressy at this time. There are a lot of people complaining about Pressy in the comment section of their Kickstarter campaign, so it's not just me.
If you still think you'd like to try Pressy, there are a few cheaper alternatives that may be worth checking into:
Xiaomi MIkey Quick Button – 2/$5.00
CharmClick – $19.89
There are also apps that will let you assign actions to your existing buttons:
Quickclick – Free
Press Audio Jack Control – Free
Source: The sample for this review was purchased by me from the Pressy Kickstarter campaign.
Product Information
Price:
$27.00
Manufacturer:
Pressy
Pros:
Cons:

Doesn't work reliably
Have to disable S Voice on Samsung devices
Clunky implementation of some tasks (camera, video, voice recorder)