We use affiliate links. If you buy something through the links on this page, we may earn a commission at no cost to you. Learn more.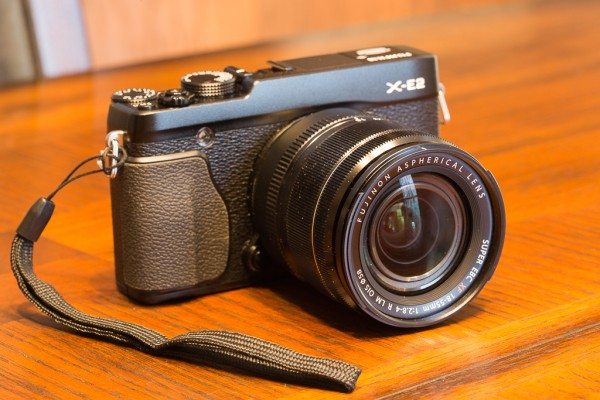 I love a good bowl of cereal.  It gives me the opportunity to put my favorite beverage, milk, into it.  I also love my digital photography.  I've been shooting with a Canon 5D Mark III full-frame camera for the last year and a half and I have to tell you, it's a beauty.  Takes shots that are out of this world.  It goes everywhere with me.  And therein lies the problem.  It's a great camera but in situations where there are people about, it sticks out like a giant tumor on the front of my face.  Not very stealthy, in other words.  People tend to notice you taking a photo with that gear.  This is why I have been searching around for another kind of…well, not milk, but MILC.  Mirrorless Interchangeable Lens Camera.  Up until recently, the only option you had was a Micro Four Thirds camera, which packs a 1.33" sensor into a compact body.  Pretty inconspicuous, sure, but you really give up a lot with that small sensor size.
Recently, manufacturers have been coming out with MILC cameras that rock an APS-C sized sensor, which is the next best thing to full-frame.  They are rated based on their crop factor; a 1.6X APS-C sensor is 1.6 times smaller than a full-frame sensor and therefore you have to multiply your lens' focal length by 1.6 to get its true equivalent in full-frame coverage.  This has the advantage to giving better reach to telephoto lenses (a 100mm lens becomes the equivalent of a 160mm lens on a 1.6X APS-C camera) but makes doing wide-angle an expensive proposition.  Plus, with a small sensor size, you have a tradeoff between megapixels and low-light performance.
Enter Fujifilm, who has released a line of 1.5X APS-C sensor MILC cameras with top-notch image quality.  They all use the XF-series mount lenses, which at the current time is restricted to a few top-notch primes but a limited selection of variable-focal length lenses.  The one I picked up is the X-E2, which I view as kind of a "poor man's Leica".  It has a rangefinder-style body, all metal, with pebbled black leather that wraps around the camera with luxuriant texture.  It won't break your back at a mere 12.3 ounces (body, battery and memory card) and adding the extremely well-built and optically magnificent 18-55mm kit lens doesn't add much heft, even with the included lens hood attached.  This is a camera that you can take in a small camera bag and be as inconspicuous as you want to be…though the all-black model will help with that.  It also comes in a metal gray and black body.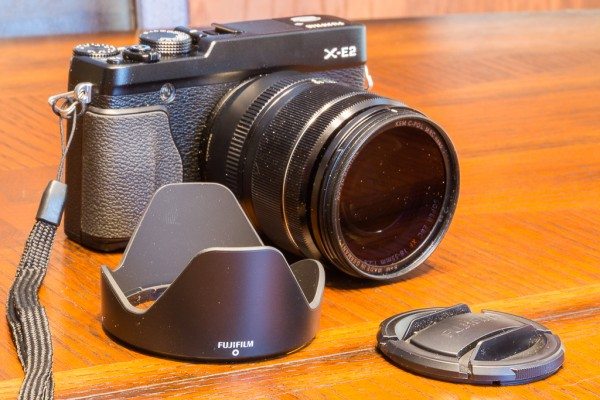 At the heart of this camera is the very capable X-Trans CMOS II sensor.  At 16.3 megapixels, it wouldn't seem to stand up to other APS-C sensors with 18 or more megapixels but, as any photographer knows, pixel count doesn't matter all that much at this resolution.  What the camera can do with the pixels available to it is far more important and this camera is razor sharp. I took a photo out the third-floor window of my school and captured the parking lot…and if you zoom in all the way you can see the stop sign at the exit of the parking lot.  It's crystal clear and razor sharp.  I applied sharpening in Lightroom but my 5D Mark III would not have been able to produce an image sharp enough out of the camera to do this with.  You can almost read license plates on cars hundreds of feet away.  This camera makes the most of every pixel it has to work with.
Here is the original photo: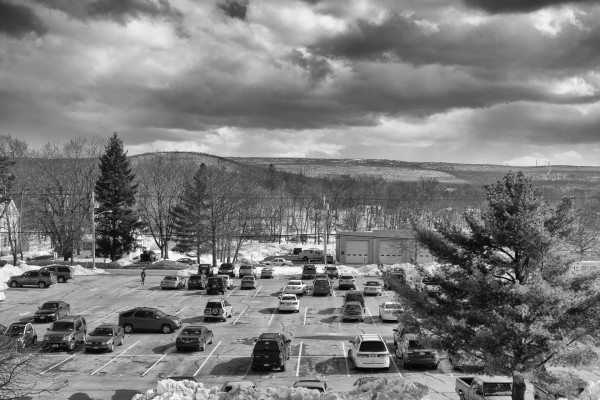 And here is the 100% crop: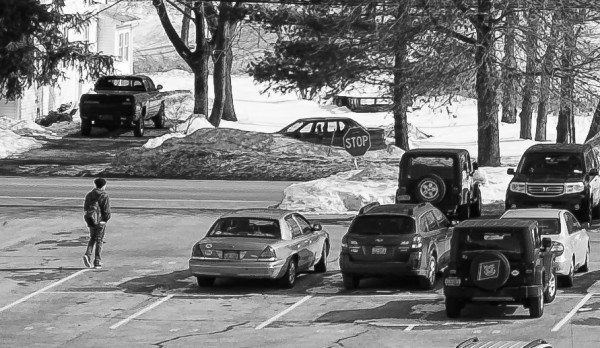 The X-E2 is a manual-mode photographer's dream.  The aperture is controlled on the lens itself, with a switch to set the aperture to auto in shutter priority mode.  The shutter speed is controlled with a dedicated dial at the top of the camera, which even has a 1/180th sec speed preset that is synced with the built-in flash.  Finer control over the shutter speed can be made with the dial on the back of the camera.  Everything is within easy reach of the fingers so that even if you have your eye up to the amazing electronic viewfinder, you can make adjustments on the fly.  The shutter speed dial also has an "A" setting.  Setting to "A" while controlling the aperture from the lens puts you into Aperture Priority Mode.  Having both the lens and the shutter control dial set to "A" puts you into full auto mode.  For these modes, there is a dedicated exposure compensation dial next to the shutter speed dial that gives you six stops of exposure control (+3 to -3) in 1/3 EV increments.
Here are the controls on the lens.  The one on the left is for setting the optical image stabilization and the one on the right is for setting aperture control from auto to manual.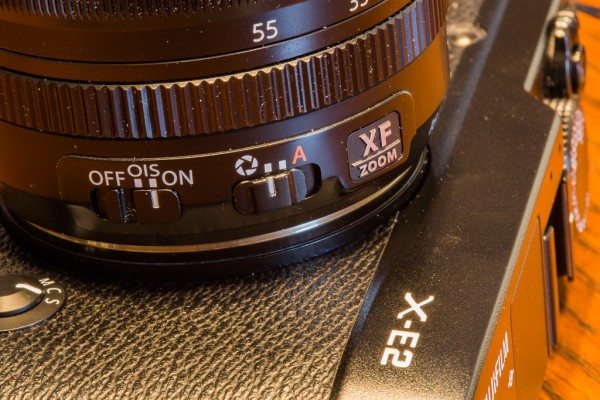 Here are the control knobs on the top of the camera.  The shutter speed is on the left, the shutter next to it, followed by the Fn button and then the exposure compensation dial.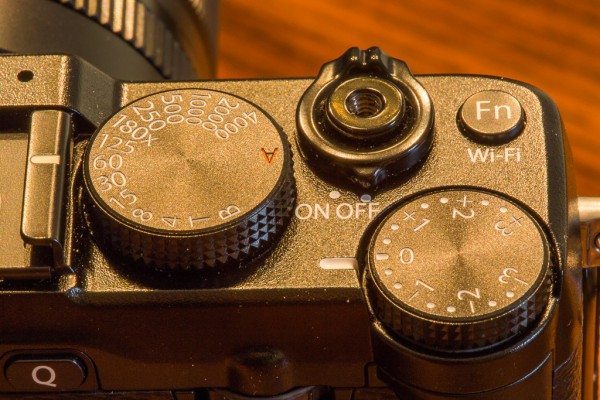 The menu system is quite easy to navigate through but the Q button above the LCD display gives you quick access to all important system settings.  Here you can choose from custom presets, ISO, dynamic range, white balance, noise reduction, file type (RAW, JPEG, RAW+JPEG), film simulation type (Provia, Velvia, Astia, Pro Neg Hi, Pro Neg Std, monochrome, monochrome + yellow filter, monochrome + red filter, monochrome + green filter and sepia), adjustments to highlight and shadow exposures, color settings, sharpening settings, auto timers, autofocus options, flash options and LCD brightness.  The Fn button on the top of the camera is set by default to ISO but you can reprogram it and the AE and Fn2 buttons on the left side of the screen to any control settings you want, letting you make this camera work for you instead of the other way around.  The RAW photos (.RAF) are finally workable in Lightroom 5.3 and Adobe Camera Raw though some tweaks are supposed to be coming to make it work even better with the specially-designed X-Trans sensor's data.
Here is the Q menu: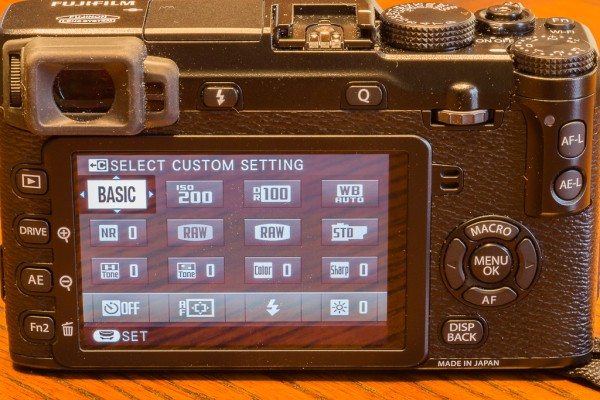 And here are the main menu options:
There is an auto-exposure lock and auto-focus lock button on the back, as well as a four-way navigation button setup around the MENU/OK button.  The up button doubles as the MACRO button and the down button doubles as the autofocus point setting.  This is really cool…you press this button and the AF points are set up as a grid across the display.  Using the directional buttons you can select any focus point you want…and make it larger or smaller with the scroll wheel above it.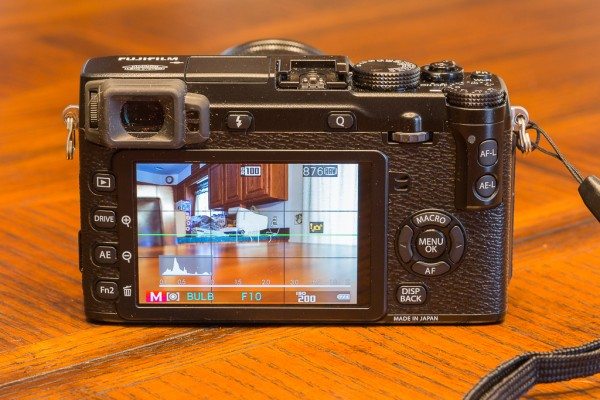 The 3", 1-megapixel rear LCD is neat and sharp but, as a dSLR shooter, I bought this for the electronic viewfinder.  Oh, is it a joy to use!  I can have a live view of my subject with a level and histogram overlaid on the screen.  There is a nice, large diopter control on the left side of the EVF and a detector that shuts off the main LCD display and turns on the EVF when you put your eye up to it.  It has complete coverage of the image to be shot, making composing your shot a dream come true.  That poor, gorgeous LCD on the back is, for me, relegated to viewing images after I shoot them.  For that, I press the Play button just below the EVF.
Here is a closeup of the 1-megapixel resolution 3″ LCD display: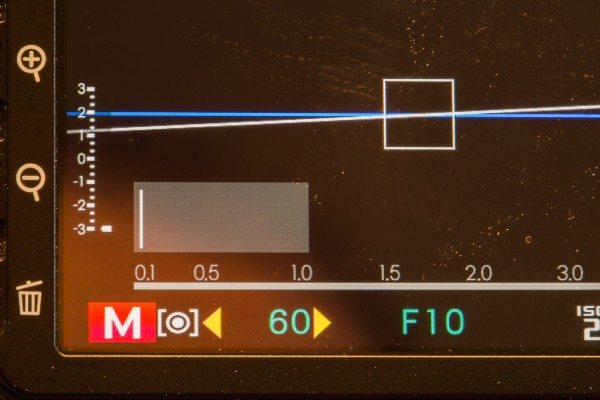 Here is the EVF with the diopter adjustment to the left and the Flash button to the right.  Pressing on the flash button predictably pops open the flash.  Forgive the dust in these shots, I have three cats.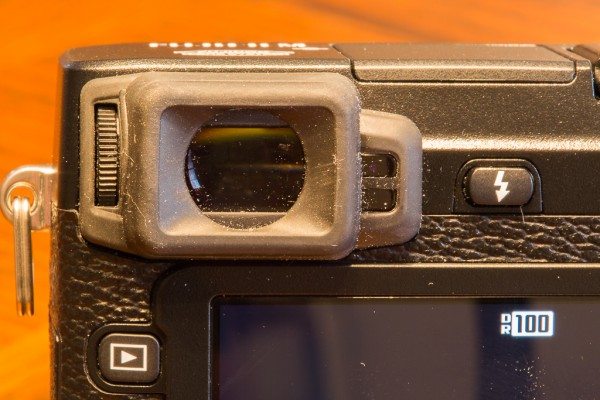 The flash pops up at the press of the button just below it.  It is an articulating flash, meaning that it can be tilted upwards to get indirect flash onto your subject.  It's pretty small but it does work in a pinch.  There is a hotshoe next to the flash but external flash units for the X series are still pretty slim pickings.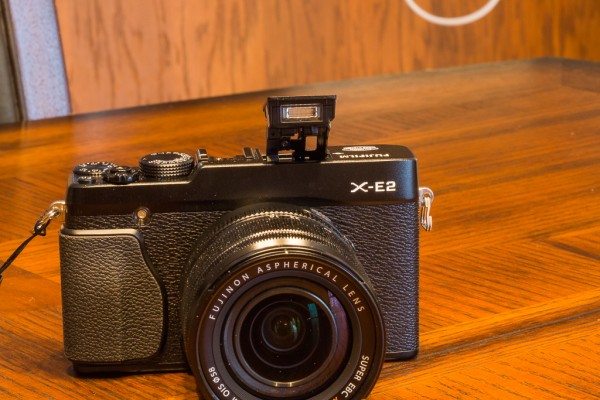 At this time, you can connect the camera to a smartphone and transfer files over wifi from the camera but the word is out that a future firmware release will allow for remote controlling of the camera from your smartphone.  I am eagerly awaiting that feature!
The shutter button has a threaded hole in the top so you can use a good old-fashioned cable release with it.  If you want to go new-school, you can get an external remote control that plugs into the dedicated 2.5mm microphone/remote port.  Next to this port you can find a USB and mini-HDMI port as well.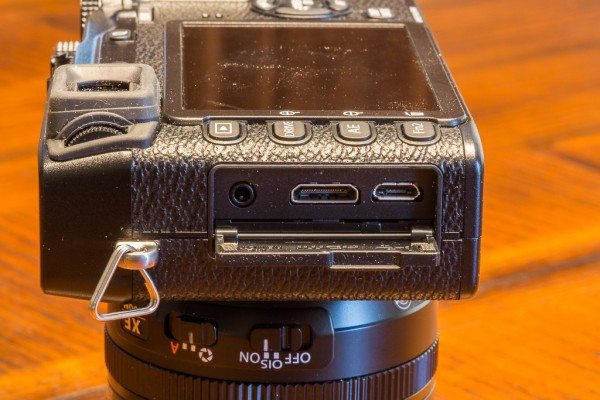 On the bottom of the camera you will find the battery/SD(HC or XC compatible) slot and the metal tripod hole.  My one quibble with the design of this camera is that this hole is off-center from the lens mount, making panoramas more complicated.  In addition, if you have a quick release plate attached to the hole, it will prevent you from opening the battery door.  Really Right Stuff (link: http://www.reallyrightstuff.com/BXE1-Set-Plate-Grip-for-X-E2.html)  has an L-plate that doubles as a grip that has a cut-out for the battery door and is Arca compatible for $190…I might splurge on that eventually.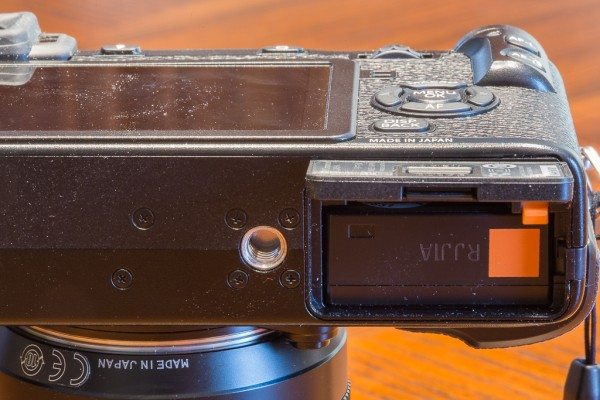 Here are a few sample images for your perusal. These are right out of the camera, converted from RAW to JPG.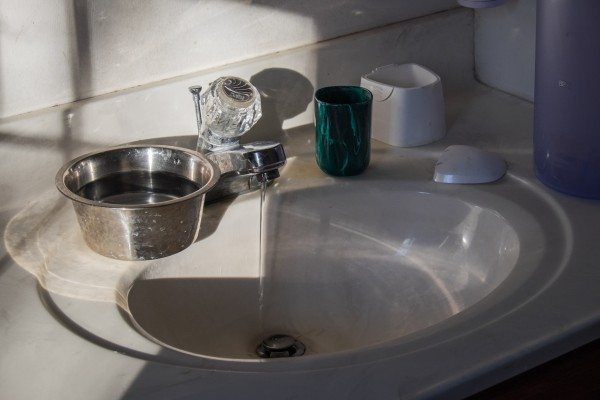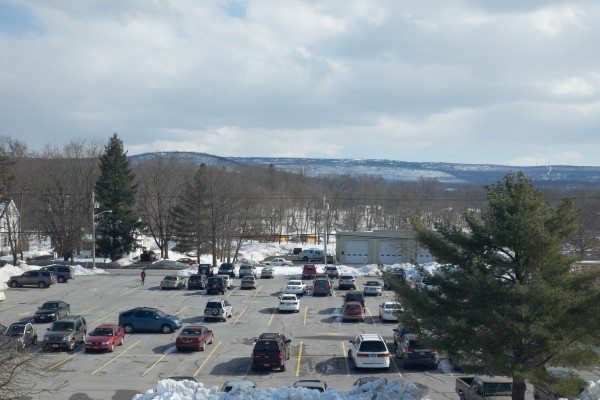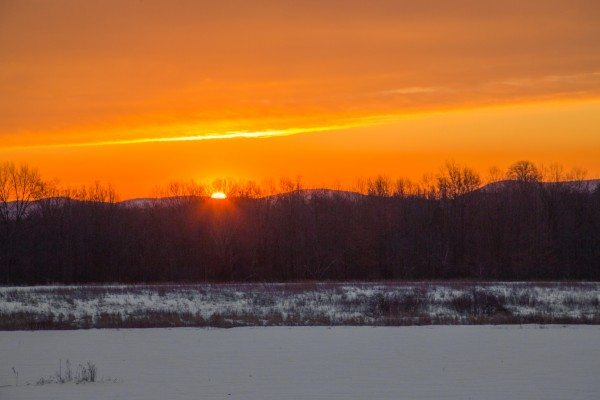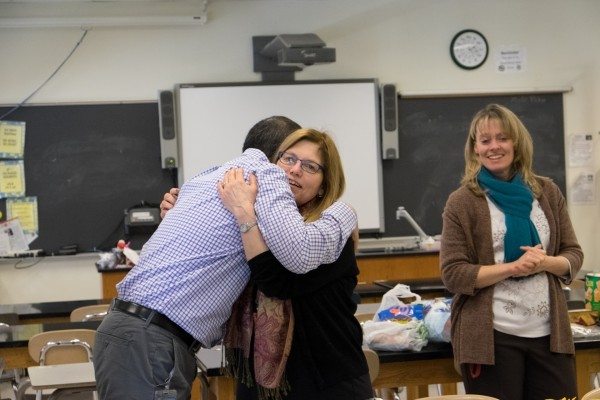 Here are edited examples.  They were taken in Monochrome mode (though in RAW, it takes the photo in color but the viewfinder shows you the monochrome view, pretty cool!), processed in Lightroom (tweaked Blacks and Highlights and inched up the Contrast a tad) and then imported into NIK Silver Efex Pro and filters applied to bring out contrast and dynamic range and then sharpened in Lightroom and exported to JPEG.  As you can see, the RAW files that this camera produces can stand up to a lot of playing, giving you a lot of creative latitude.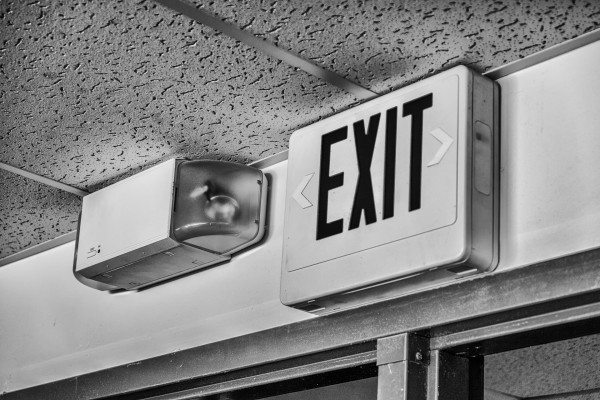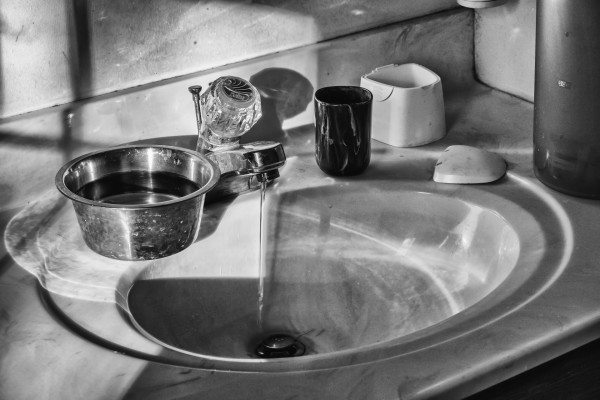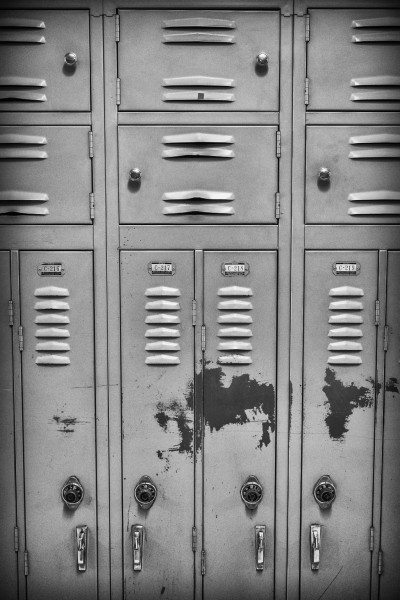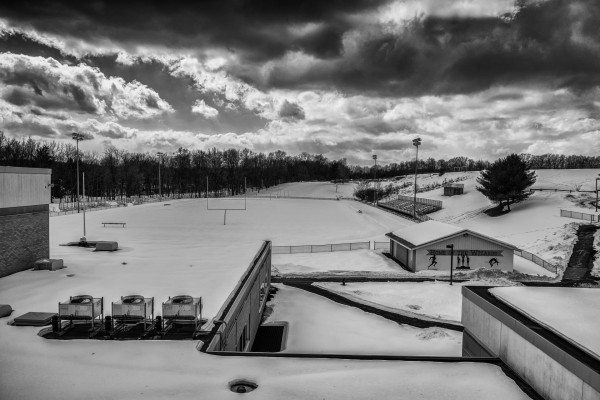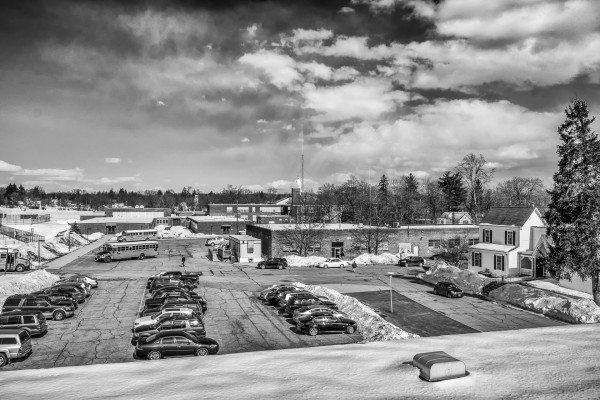 So, is this camera worth $1399, including the 18-55mm lens?  You will pay about that for a Canon 70D and more than that for the 7D, both crop sensors.  So for what you are getting here, the price seems to be more than justified.  You are getting a very capable low-light camera that nearly matches the 5D Mark III at ISO 3200, a feat that no other APS-C camera I've tried can come close to.  Despite it's relatively small megapixel count, the images this thing produces are razor-sharp and full of detail.  And, best of all, its compact size make it a cinch to throw in a small camera bag (I have mine in an ONA The Bowery bag) and make you inconspicuous on the streets or in a crowd as you snap away and capture perfect images of your subjects.  If you opt for the all-black model, it is on sale for $1299 until mid-March.  I got mine at B&H Photo, my favorite place to get my camera gear.
Update 12/10/14
I loved this camera. Adored it. Took many, many photos with it. Why do I speak in the past tense? I bought the Fuji X-T1 a few months ago and in every way it's better. The guy I just sold it to is very happy with it.
Product Information
Price:
$1399
Manufacturer:
Fujifilm
Retailer:
B&H Photo and Video
Requirements:

Lightroom 5.3 or later or the latest Adobe Camera RAW to convert the RAF files for editing

Pros:

Easy access to full manual controls
Excellent IQ in Auto modes
Kit lens is top-quality with excellent glass and solid build
1.5X APS-C X-Trans sensor provides razor-sharp images
EVF viewfinder gives you access to horizon level and histogram as well as 100% coverage of image
Wide variety of film simulation modes will spark your creativity

Cons:

Expensive...but the Canon 70D, which has a slightly smaller sensor, is also in this price range
Best XF-mount lenses not available yet (but coming soon)
Tripod mount hole off-center and QR plates will block access to the battery/memory card door
Dials easy to knock out of place while taking the camera in and out of a camera bag