We use affiliate links. If you buy something through the links on this page, we may earn a commission at no cost to you. Learn more.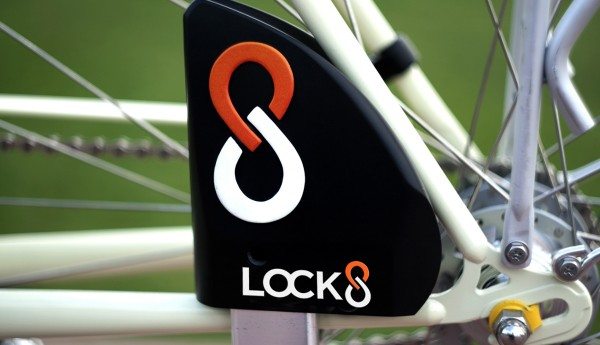 Although any bike lock can be broken by a determined theft, the Lock8 Smart Bike Lock offers extra layers of protection to make it less likely that your bike will be stolen. Part of the Lock8 is mounted on your bike, and it serves as the attachment point for a lock chain to secure your bike to the bike stand.  It's keyless, and a smartphone app paired with the Lock8 locks or unlocks the bike.  It also arms an alarm when you walk away from the bike, whether the chain is attached or not.  Should anyone try to tamper with the lock chain, a 120 dB alarm sounds, and you and any of your friends with the Lock8 app that you specify will receive an immediate alert on your smart phones.  The Lock8 has vibration and temperature sensors, so it will detect and issue the alerts if someone tries to hammer, freeze, or heat the chain.  The integrated GPS/GSM chip makes it fully internet-connected, so it transmits the bike's location at all times and serves as a tracker to locate your bike should someone succeed in stealing it.  You can even use the Lock8 app to send an electronic key so a friend can share your bike.  Best of all, you never have to worry about recharging a battery, because the Lock8 is constantly being induction-charged as you cycle.
Lock8 is a successfully funded Kickstarter project.  Manufacturing is underway, and you can pre-order a Lock8 now for shipping mid-year 2014.  It's available in black or white for $249.00.