We use affiliate links. If you buy something through the links on this page, we may earn a commission at no cost to you. Learn more.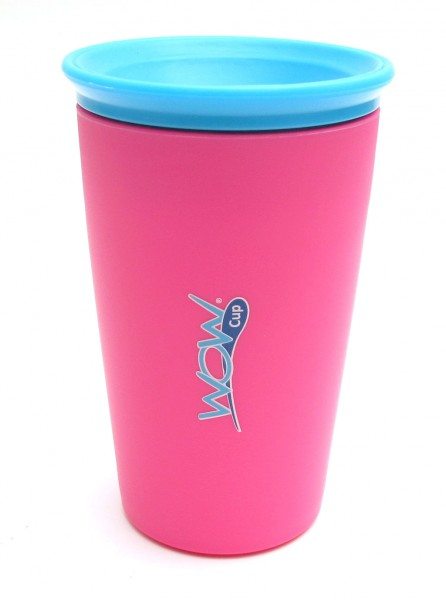 I don't have any little ones running around at my house, but I've seen enough kids to know that when cups and beverages are near them, a mess is bound to happen. When the sippy cup was invented, I bet parents all over the world cheered. Sippy cups definitely can help prevent messes, but they aren't totally spill proof like the Wow Cup spill free cup from Telebrands. If you have kids or know an adult with dexterity issues, you'll want to know more about this product.
Note: Images can be clicked to view a larger size.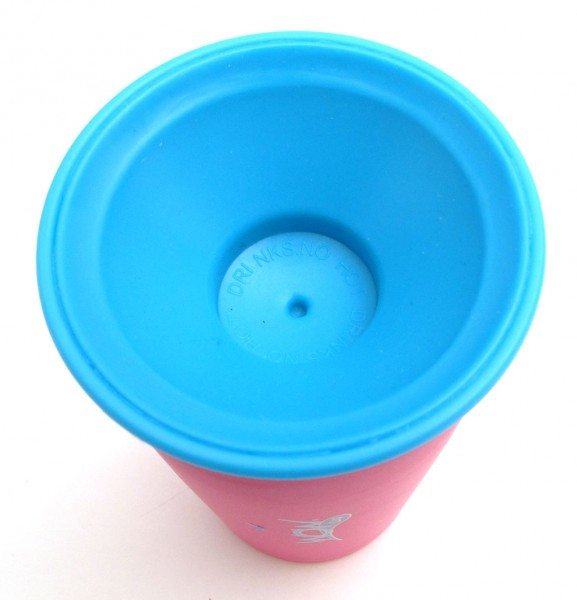 The Wow Cup is made of a BPA, Phthalate and PVC free material and comes in four colors. I was sent the pink and blue version.
At first glance, the Wow Cup looks like no other cup that you've probably seen before. As a couple of the Gadgeteer team commented, it looks more like a Bluetooth speaker than a cup.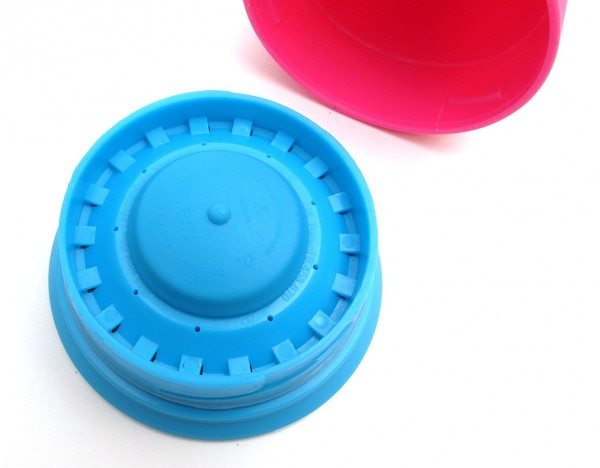 When you remove the lid with a simple twist, the design starts making sense. First of all the cup itself can hold a little over 8 ounces of liquid. There's a fill line inside the cup that should be observed when adding your beverage.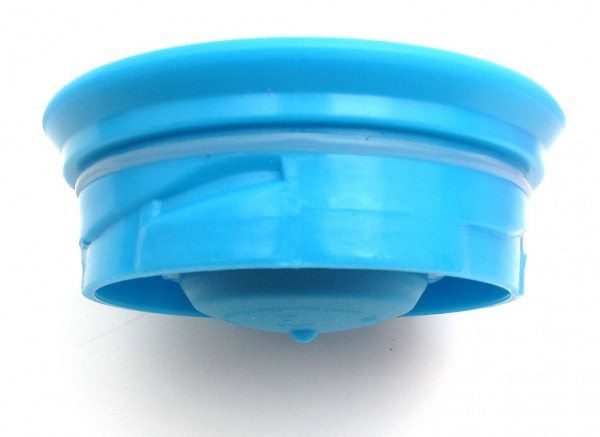 The cap is comprised of three parts. There's the harder plastic cap with threads, an O-ring seal and a silicone Uni-Flow drinking edge.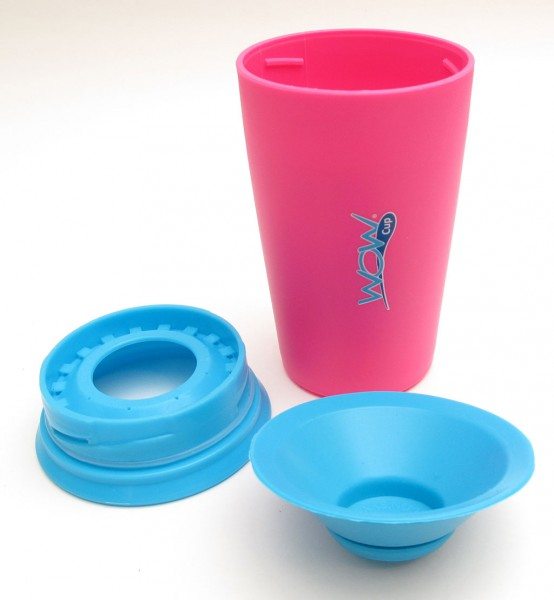 The cap can be easily disassembled for thorough cleaning either by hand or in your dishwasher
The Wow Cup can be filled with any pulp-free, non-carbonated, non-hot beverage. Beverages such as water, juice, cold tea, and even ice can be used in this cup. Just pour to the fill line, screw on the cap and you're ready to take a sip or hand it over to your child.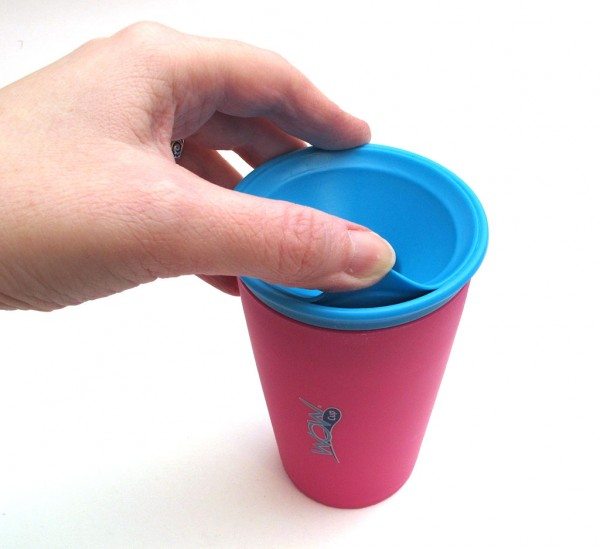 The 360 degree drinking edge allows you to drink from the Wow Cup without having to think about it. You don't have to lift a spout, remove a cap, press a button or slide a lever. Just bring it to your lips like you would with any other cup, tip it up and gently suck the edge. This allows the edge to open and the beverage to flow. Before I tried the Wow Cup, I thought drinking from it would feel weird. I was surprised that it feels completely natural and is not difficult. I don't think kids will have any problem drinking from the Wow Cup.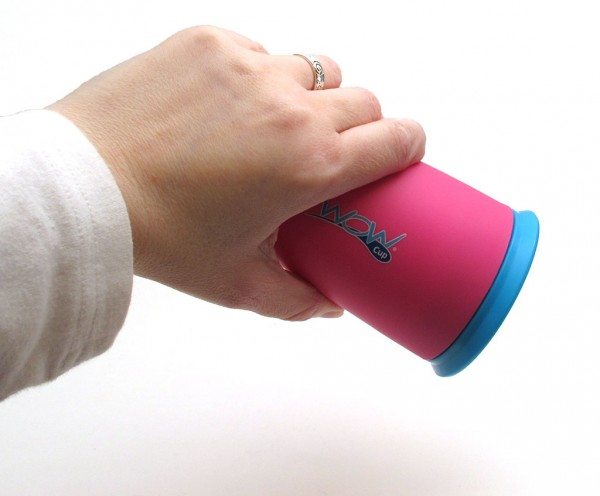 And the best part, is that the Wow Cup does not leak or spill. You can hold it completely upside down and shake it vigorously and not even a tiny drop will spill out. During my testing, I shook it with a lot of force and did not have any drips. The drinking edge automatically seals the moment you stop drinking from it.
I also tested for sweating by filling the cup with water and ice. I then set it on the counter and checked it after 20 minutes. It was only slightly damp on the outside. So not too bad.
The Wow Cup is a simple product that does one thing very simply. It prevents spills. There's not much more I can say about this product other than it works as advertised and is offered at a decent price of $10 for one cup or $16.99 for two cups.
Product Information
Price:
$10 each or $16.99 for a pack of 2
Manufacturer:
Telebrands
Pros:

Won't spill
Won't drip
Dishwasher safe

Cons:

Only holds 8 ounces
Three parts to clean
Not for hot or carbonated beverages