We use affiliate links. If you buy something through the links on this page, we may earn a commission at no cost to you. Learn more.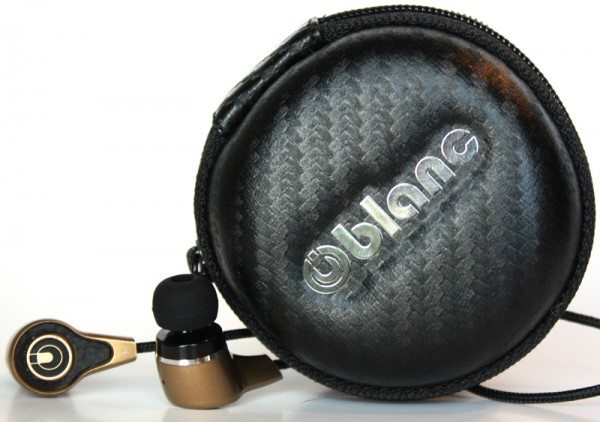 I like to have a pair of headphones with me everywhere I go. You never know when you'll need to use them. I've tried out several types of headphones, from buds to in-ear, and one thing that I noticed was the lack of bass in the smaller, more portable headphones. This, coupled with the fact that in-ear headphones have never worked for me as they would never stay in my ear, left me just sticking with my cheap pair of headphones for my purse. I thought I'd give the Oblanc O'Sound Romeo NX-1 in-ear headphones a try as they promised "superior bass," are portable with a small case, and come with a variety of ear tips. Certainly one of these tips will fit my ears, right? Let's find out.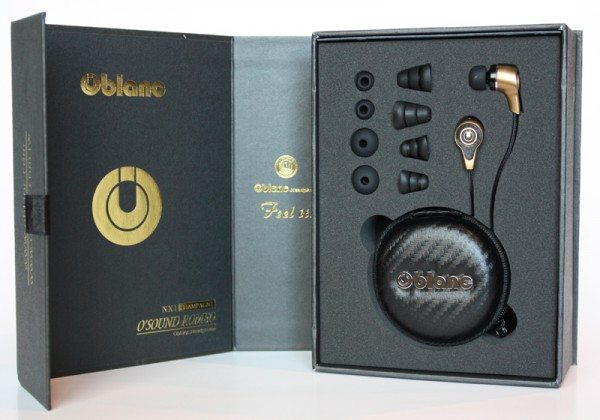 As I mentioned above, the headphones come with five different sizes of ear tips and a nice hard-shell case that is just big enough for the headphones to fit inside. Inside of the case there is a mesh area for storing an extra pair of ear-tips. An instruction manual is in the box as well, in case you need assistance with changing ear-tips. Here are the specs:
– Driver Units : 10.0 mm High Definition Mylar Drivers
– TFAT Acoustic Technology: Deeper Bass and High Fidelity
– Impedence : 16 ohms
– Rated Power Input : 2mW
– Max Power Input : 8mW
– Frequency Response : 20-20,000Hz
– Sensitivity : 94dB at 1KHz 1mW
– R/L Output Difference =< 3dB at 1KHz 1mW



The cord for the headphones is made of a woven fabric which is supposed to keep the cord from tangling. Though, in my experience, they tangle just as easily as normal cords, but are easier to untangle. On the right headphone cord there is a microphone and button for receiving calls. The sound quality was great on my end, and my husband reported that he could hear me just fine on his end. I wish that they had added in a few more buttons for music and volume control.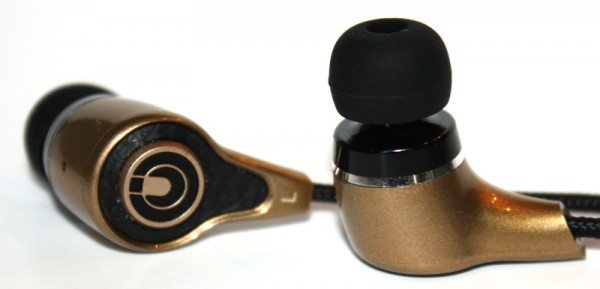 Each ear-bud is made of lightweight aluminum and trimmed with a small amount of leather. The design in the center of the headphone is Oblanc's logo. They feel sturdy and well made, and with the case, I feel I can throw them in my purse and they will hold up to using them daily.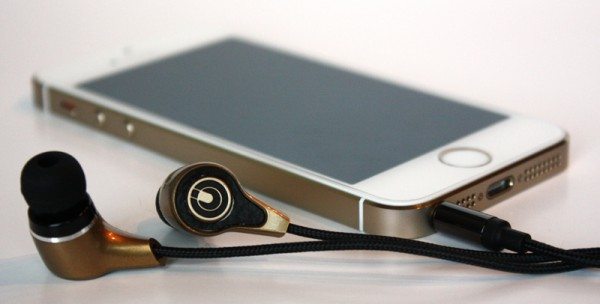 The color of the headphones appealed to me, not only because they matched my iPhone, but because they were unobtrusive. I don't want to draw attention to myself with brightly colored headphones but the standard black headphones are boring and dull. So these provide a splash of color without screaming "look at my ears" while on the bus or plane.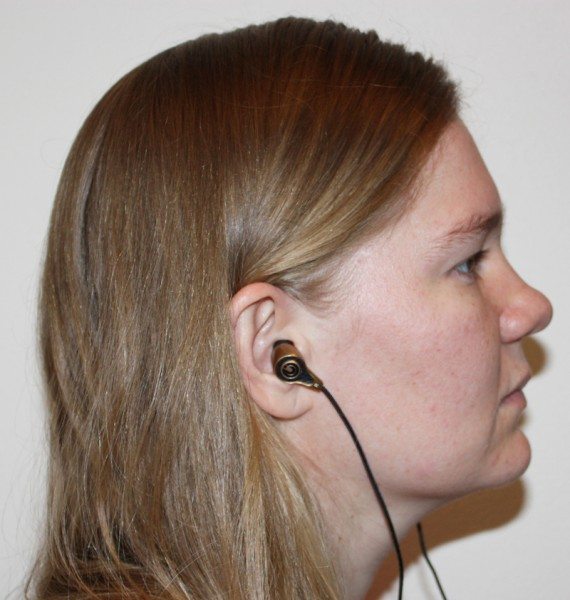 These headphones house 10mm drivers that deliver ample bass, great mid-range, and decent highs. They have a good overall sound when listening to both pop and classical music. The bass came close to being overpowering on a few songs, but most songs that I listened to sounded fantastic. The noise cancellation on these headphones worked well, since they actually stayed in my ears. The regular style of ear-tip is comfortable, and I was able to listen to music for a good two-hour plane ride without feeling any discomfort, though the triple flange ear-tip caused discomfort after about an hour of use.
Overall, I felt these exceeded my expectations for in-ear headphones. Comparing them to my similarly priced Bose iE2's, I notice the bass being similar, but the mid-range sounds much nicer and the overall sound quality is slightly better. I was happy to find a comfortable pair of in-ear headphones I can throw in my purse and replace the cheap headphones I had in there.
Updates 03/22/16
This is the first pair of in-ear headphones that actually fit in my ears, and to this day, these are the ones that stay in my purse. It's been two years since I reviewed these headphones. They are going strong and I have yet to find a pair of in-ear headphones as comfortable as these.

Product Information
Price:
$129.99
Manufacturer:
Oblanc
Pros:

Excellent mid-range and low-range sound
Variety of tips, both types feel comfortable in the ear
Stylish

Cons:

No volume or music controls