We use affiliate links. If you buy something through the links on this page, we may earn a commission at no cost to you. Learn more.

TEAM ARTICLE – Do you ever wonder about all the products that we review here on The Gadgeteer? Which gadgets does the team enjoy using so much that we would spend our hard-earned money to replace? That's what we're going to tell you in an on-going series that starts today. Enjoy! Also check out part 2, part 3, and part 4.
Dave Rees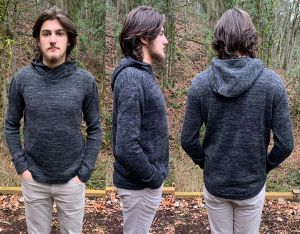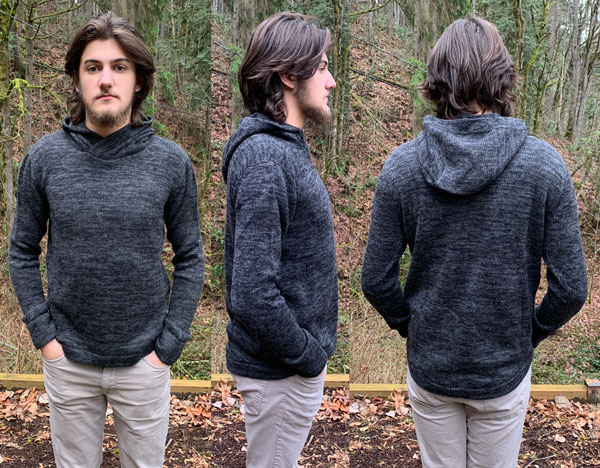 Mission Workshop Renan alpaca knit pullover/hoodie
This one of my favorite wintertime clothing options I own. It is incredibly well made, super soft & warm, and coveted by all who see it in person. Both the Gadgeteer Kid and wife try to steal it annually but I have yet to give it up. It is absolutely perfect on a cold, damp winter day.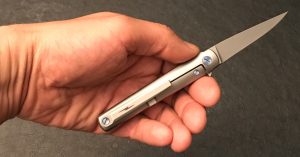 Shinola + Zieba New York MS3 Manhattan Special Pocketknife
This knife goes with me nearly everywhere (less plane travel) and when it's not in the coin pocket of my pants, it lives in my Colonel Littleton Navigator bag waiting to hit the road. This high-grade titanium and stainless steel pocketknife is the perfect addition to anyone's EDC gear.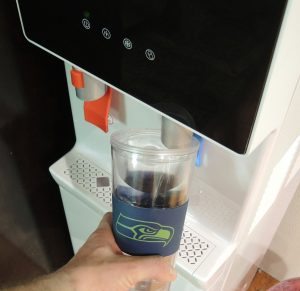 NewAir Pure Spring Water Dispenser
This product is used many times daily and probably hourly during the hot summer months. As I said in my review, we live on a well with some pretty hard water. When Julie offered up this very non-tech item my wife told me to jump on it. It has operated perfectly over the years and would definitely be replaced if/when it dies.
Oberon Extra Large Sketchbook
This notebook has been by the Gadgeteer Kid's side for most of his childhood. Even throughout his teenage and now his college years, he continues to love the thing, regularly drawing in it to this day. This gorgeous leather-clad notebook has captured the Kid's thoughts, drawings/images, and evolution of his artistic abilities as he has grown up.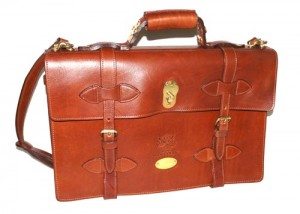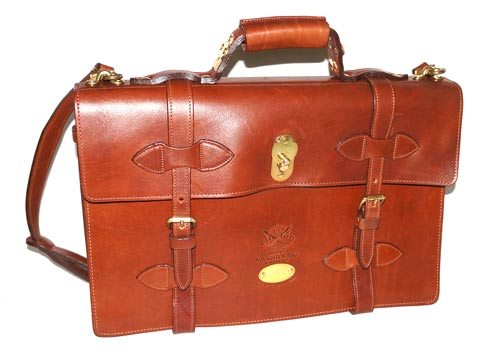 Colonel Littleton 1943 Navigator Briefcase
This bag is truly one of my favorite review items. Even with my stockpile of very nice bags, if it was stolen or lost I would immediately replace it. As I've stated many times over the years, the CL Navigator is perfect for me from both a style and functionality standpoint. This bag has traveled with me around the US and the globe.  Its old-world craftsmanship, vintage design, and second to none quality has definitely stood the test of time and road less traveled.
Alex Birch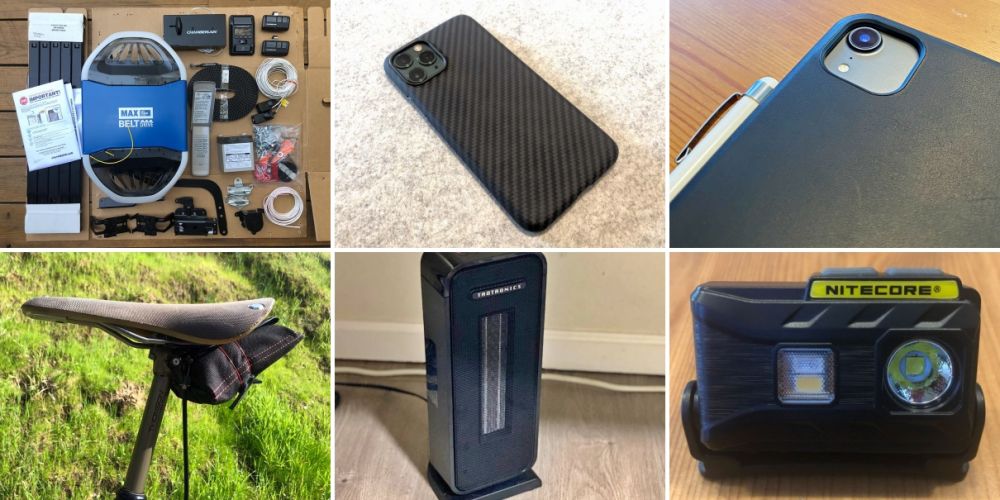 I dug back through my review archive and found six products that I'd immediately buy again if lost, stolen or if they needed replacing. Five of these are still in service and working perfectly and one I've replaced with a new version because I've changed my phone. Below is a quick update on each.
Chamberlain Ultimate Security bundle
Since installing this kit, it has run reliably without any issues and has actually saved my behind a couple times. We've been dealing with power shutoffs due to CA wildfires, and the stuff I need when the power goes off just happens to be in the garage. The funny (not funny) thing is that our garage does not have a human door; just the big, doublewide roll up. The backup battery in the Chamberlain lets me get in when I'd otherwise have to use a key to manually disconnect the door from the chain drive system. Chamberlain FTW! This one's been replaced by newer models like the C870 which works with Key by Amazon and their new flagship B6765 which also adds LED lighting plus an integrated camera. That's an upgrade I'd like to check out.
Pitaka MagCase for iPhone
I bought my first MagCase for iPhone X and have secured another for each phone since. In fact, I'm currently awaiting my iPhone 12 Pro version that I ordered earlier this week. They're consistently lightweight, have an awesome feel and work with Pitaka's magnetic accessory ecosystem.
Nomad Rugged Case for iPad Pro 11
After switching from the Apple Smart Folio Keyboard, I think I've only removed the Rugged Case once since for a trip where I wasn't bringing a laptop and needed the aforementioned keyboard. It just feels great, protects my iPad, provides full access for the Apple Pencil to charge and looks better with age and wear.
Silca Seat Roll Grande Americano
I've really come to rely on this seat bag. It's got a solid amount of capacity in it's 3 small pockets. It wraps closed where even the muddiest trail days can't get through and the Boa closure lets you ratchet it down tight keeping rattles and weight swings at bay. Silca doesn't make the Americano any more, but the Asymmetrico looks like a worthy successor that I would be picking up if I lost mine.
TaoTronics Space Heater
This was a recent review, but the temperature has finally dropped a good bit in the last month and this unit has been working well enough that I already purchased another for my daughter to use at her desk for chilly morning school Zooms.
Nitecore NU25 Headlamp
This thing has been and continues to be a champ. I immediately bought a second one and both of them go on morning and evening dog walks when we need to see and be seen. I even bought a third that I stuck to a bike helmet with VHB. Highly recommended.
Michael Strange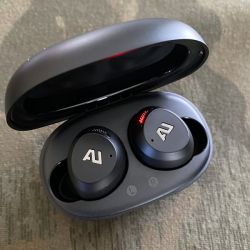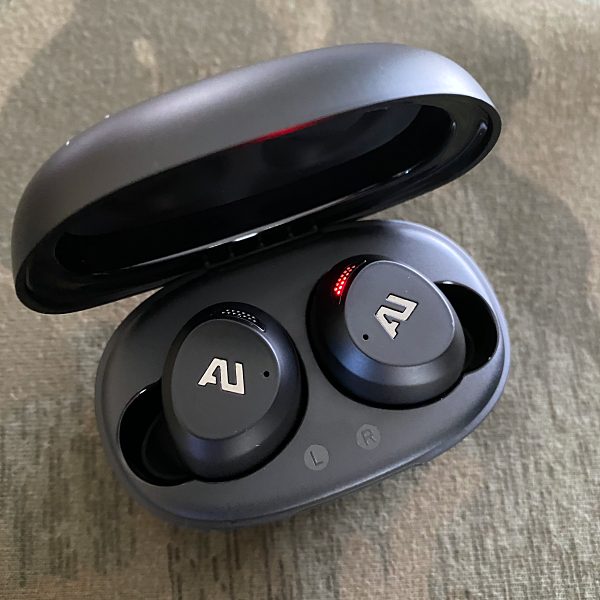 AUSOUNDS AU-Stream Hybrid true wireless hybrid noise-canceling earbuds
These earbuds are my go-to earbuds for everything. I use them at the gym, walking my dog, and just plain relaxing. I love the way they sound, and the noise cancellation keeps me in my own private space, especially at the gym. Add to that the rapid wireless charging, and the Au-Stream Hybrid earbuds are a solid choice.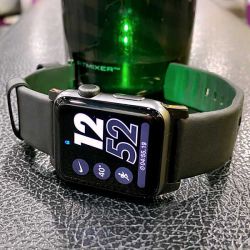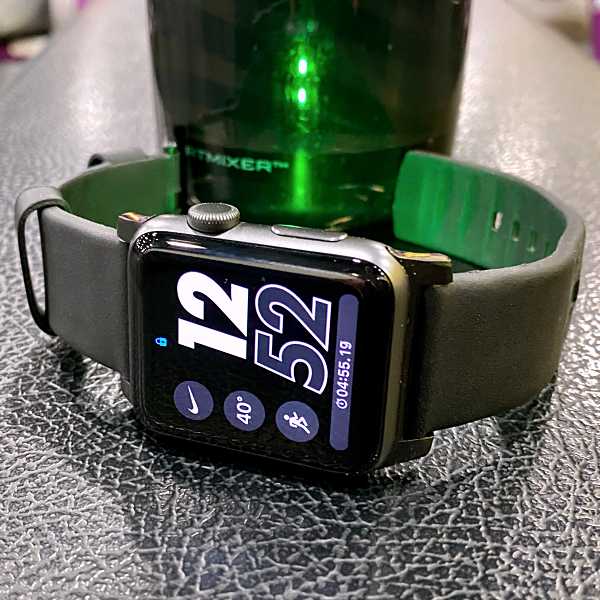 Nomad Active Strap Waterproof Leather Apple Watchband
The Nomad Active Strap is an incredibly versatile Apple Watch band. The waterproof leather looks and feels great. I love that I can wear it all day and night, no matter what's on my schedule. It has been on my Apple Watch from the time I first reviewed it, and it rarely comes off.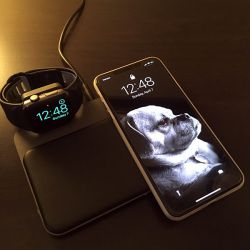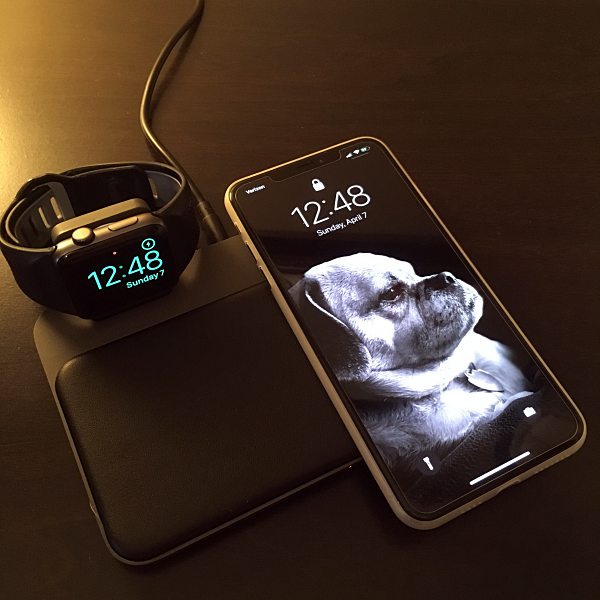 Nomad Base Station Apple Watch Edition
I've reviewed a few Nomad products, and this is one of my favorites. It can wirelessly charge my iPhone, Apple Watch, and Au-Stream Hybrid earbuds. It has earned a permanent place on my nightstand and flawlessly charges these devices nightly. I love knowing that when I get up in the morning, my iPhone and Apple Watch are fully charged and ready to go.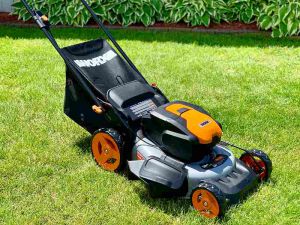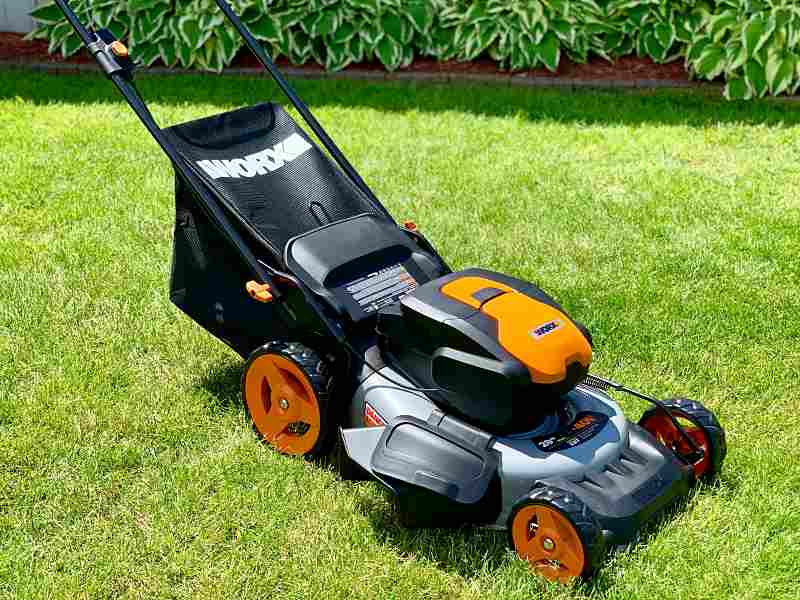 WORX 20″ 3-in-1 cordless lawnmower
I fell in love with the WORX cordless lawnmower the first time I cut my lawn with it. It does the job of a typical lawnmower but with no gas, no oil, and no hassles. The two 20V batteries provide plenty of long-lasting power, and it's almost whisper quiet. And when I'm done with it easily folds up for space-saving storage.
Ultimate Ears MegaBlast Portable Wi-Fi/Bluetooth speaker
The MegaBlast is a great portable speaker. It provides excellent 360º sound, and it comes with Amazon Alexa built-in. I have the speaker in my living room, and I use it daily. The Power Up wireless charger allows me to keep the speaker on 24/7 without having to worry about the battery running down. And I know it will be fully charged if I want to enjoy it in another room or outside.
Bob Patterson
Hey, everyone! This has been an interesting assignment for the Gadgeteer team. We all have stuff that we love, but which ones are the items that have truly withstood the test of time?
It's not quite as easy as it sounds. For my own assessment, I measured my choices against the following criteria:
Is the thing durable enough that it warrants a long-term investment, regardless of price?
Is it truly a go-to item that I choose to use regularly?
Does the design promote utility that stands out with long-term use?
And finally… would I go out and buy it again with my hard-earned cash?
So with that in mind, here are my top 5 picks for your consideration. Enjoy!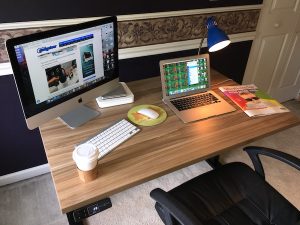 COVID quarantine changed my perspective on the importance of an adjustable desk. With the Vertdesk I can switch back and forth between sitting and standing throughout the day, and it makes a world of difference when it comes to overall comfort. The bomb-proof build and motorized components have yet to fail after three years of use, and it looks great in my home office. Good luck trying to smuggle this one out of my house, but if you do I'm getting a new one.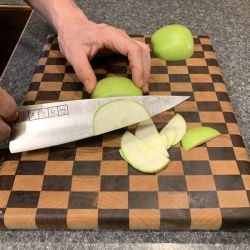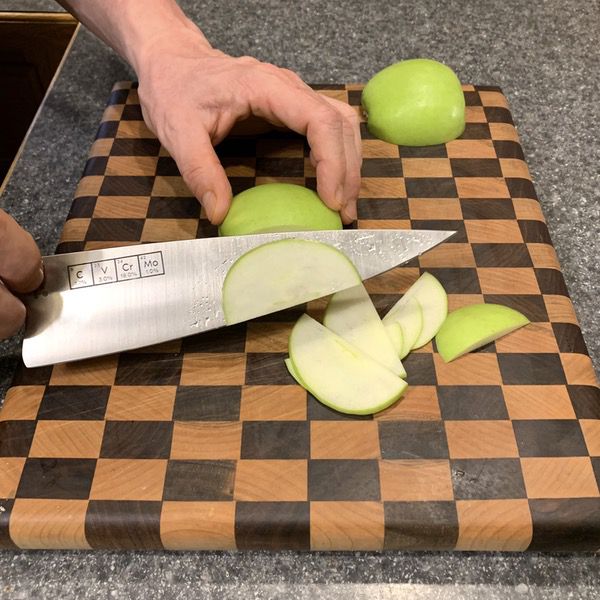 Artisan Revere Super Steel Chef's Knife
I use the Artisan Revere Chef's knife every day, and I'd be lost without it. It holds an edge like no other knife I've owned, and its lightweight ergonomic design is a joy to use. It's also withstood daily use for 18+ months, looking and performing just as good as the day I got it. A good chef's knife worth the investment, and this is the one I'll replace if it gets eaten by a dragon.
Saddleback Leather Boot Leather iPhone Case
So simple, yet so good. I had the Saddleback Boot Leather iPhone Case for over 2-1/2 years now. It just gets more beautiful over time as the patina develops, and that boot leather soaks up the worst beatings I can give it. Yeah, I'll be upgrading my iPhone XS Max soon… and when I do, I'll be going back to get another one of these.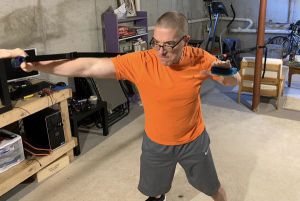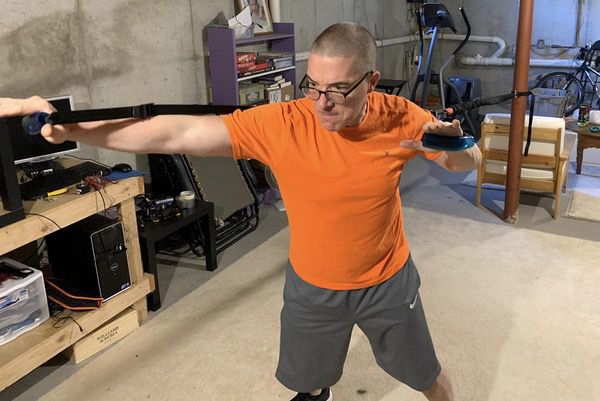 T2 Iso-Trainer Exercise System
We've converted to a home gym with the quarantine, and the T2 ISO-Trainer is my favorite piece of workout gear. The versatile, adaptable design enables me to integrate into my routines in all sorts of creative ways. You can also use it anywhere, anytime. This one gets replaced if I lose it. Full stop.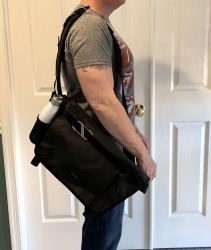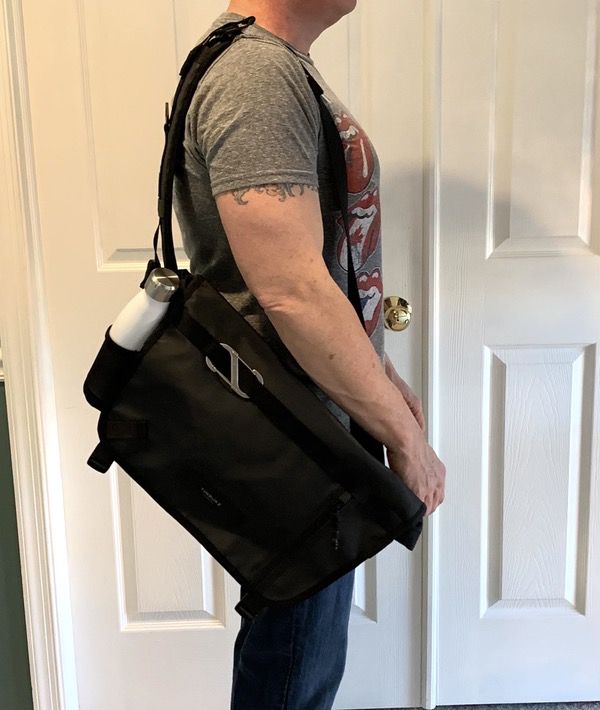 Timbuk2 Stash Messenger Bag
I have a MASSIVE collection of bags. I could have made a list of bags alone, but I forced myself to pick just one. The Timbuk2 Stash Messenger is my choice. It's roomy, lightweight, and comfortable for all-day carry. The layout is lovely for tech and organizing your small things, but still flexes for trips to the grocery store or the beach. It's weatherproof and tough as nails for outdoor adventures, but sophisticated enough to haul to the office. It's the ultimate multitasker in my collection.
Smythe Richbourg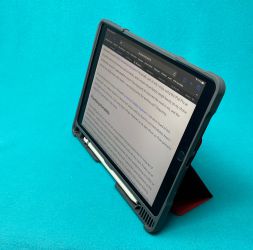 STM DUX Plus Duo iPad cover
I'm still using the STM DUX Plus. I typically use it with a stand or in my lap, so I haven't been grossed out having to place the inside down on a dirty table. I do like that integrated Pencil area! A+++ Would buy again.
I put this in as a Crowdfunding News item, but backed it and really like it!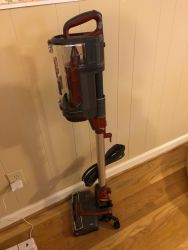 Shark APEX UpLight vacuum
This has become the default rug vacuum in our house! I think even my Lovely Bride would go out and buy another one if it died.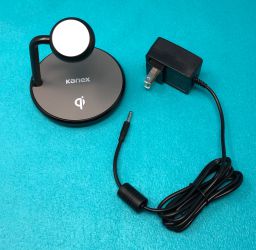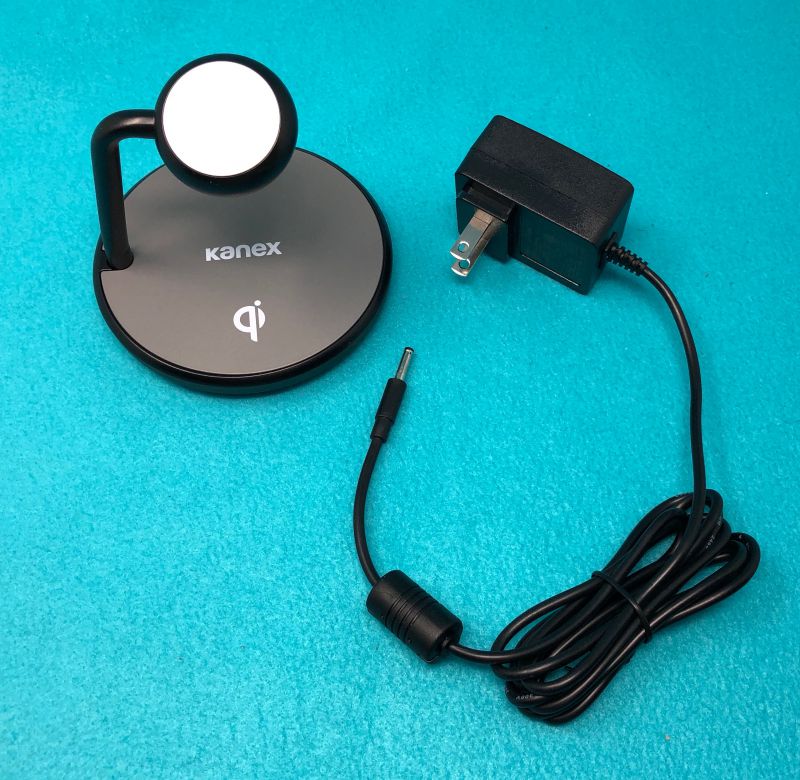 Kanex GoPower Apple Watch Charging Stand with Wireless QI Charging Base
This is my go-to stand. It's on my desk and in use every day.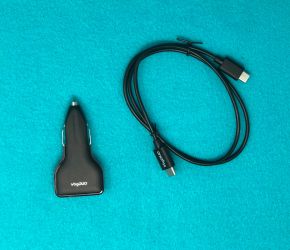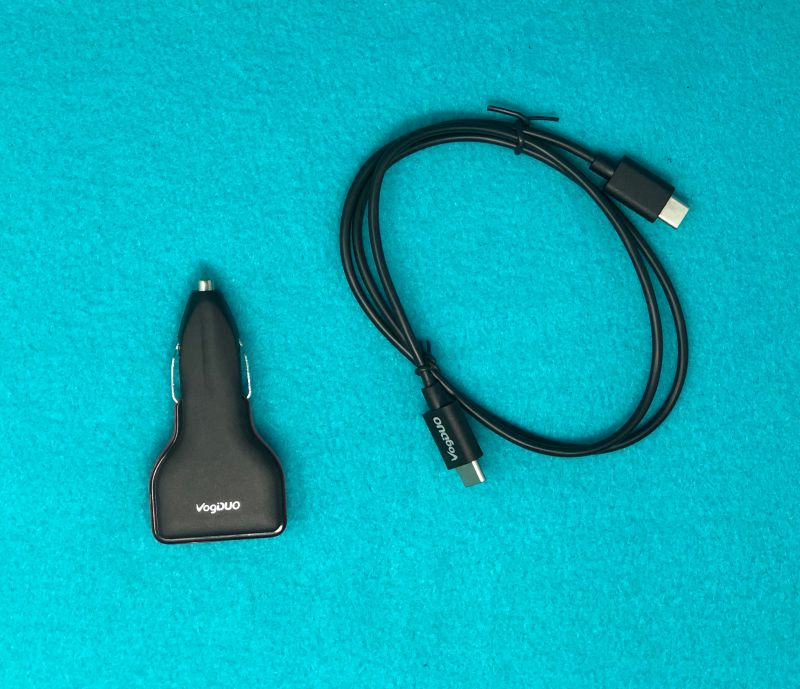 VogDUO Charger Go USB-C car charger
A high-powered car charger is a welcome upgrade! I've grown accustomed to short trips meaning my phone is fully topped up. I can't go back to those little 5V USB-A jobs!
Also check out part 2, part 3, and part 4 of this series.