We use affiliate links. If you buy something through the links on this page, we may earn a commission at no cost to you. Learn more.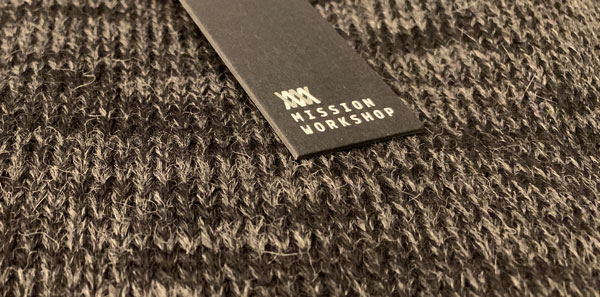 REVIEW – Last year the folks at Mission Workshop sent me a pair of their Icon City Pants to review. While not very techie or gadgettie, they are definitely a finely made, high-quality piece of clothing. Though, I hate to say it, I have passed them onto the Gadgeteer Kid who can pull off that modern look much better than I can. That said, recently Mission Workshop has sent me their Renan alpaca knit pullover to checkout…hopefully it stays in my closet vs his 😉 .
A bit of backstory: As I get old(er), I do my best to age with some semblance of grace. And I occasional read threads that help in that effort, saying 'don't wear these sort of things' or 'these phrases are no longer cool or worse yet not acceptable'. It's not that I follow trends (at all really). But I seriously don't want to be the 50-something guy walking down the street with people thinking "OMG what was he thinking" as they stare at my 20 yr old cargo shorts and white socks pulled up to my knees. So as my story goes, one of these articles suggested a list of all-purpose clothes every (aging) guy should own. One of those items was a quality pullover/hoodie. So, I did an internet search and the Renan knit pullover was near the top of the list to consider.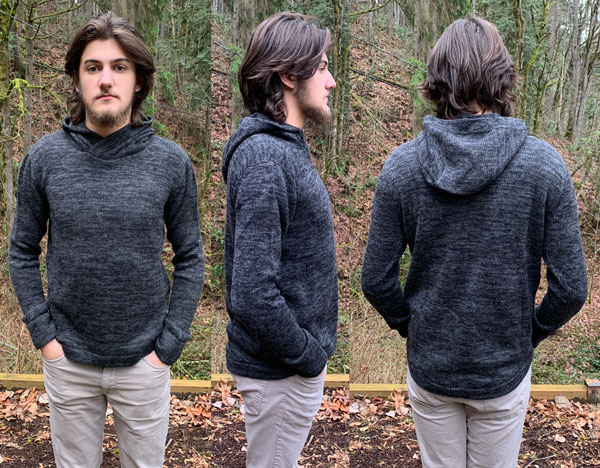 What is it?
The Renan pullover is an extremely nice, handcrafted hoodie made in the Peruvian Andes using 100% Alpaca fleece. It is soft, thick, warm, and feels awesome to wear. (I asked the Gadgeteer Kid to be my model and to smile, this is the best he could muster.)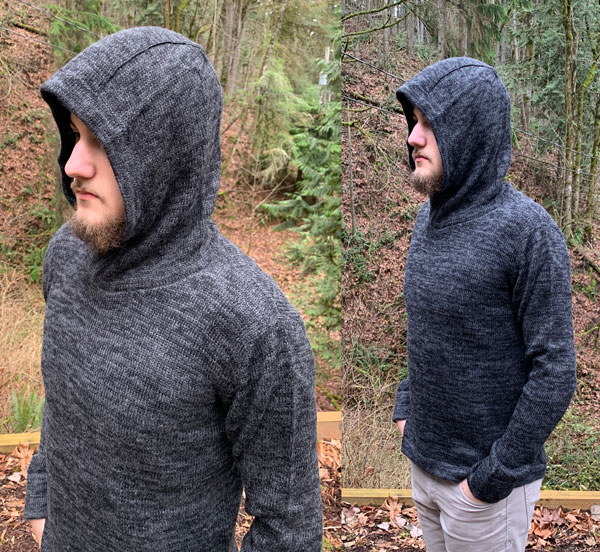 Design and features
The Renan is handcrafted "from start to finish in the Peruvian Andes using 100% Alpaca fleece". According to Mission Workshop, the Alpaca fibers provide unparalleled softness, regulate body temperature, naturally repel water, and are odor resistant. And while I haven't tested the odor resistance, I completely agree. The Renan is constructed better than any knitted pullover/sweater I have ever worn. The Alpaca fleece is finely woven yet very dense, thick and heavy, as you would want, to stay warm on a cold day. During the first month of on and off use, the Renan has held its shape very nicely.
The Renan hoodie is styled and has the look to wear on its own or as a mid-layer piece when things get really cold. I regularly wear it under my leather jacket and personally think it looks awesome. Considering the quality and cost of the Renan pullover, I would not wear it while working on home improvement projects or put it in harms way like I would my Carhartt hoodie. But it is an excellent choice for a winter Friday @work, puttering around town, or a casual get-together.
The Mission Workshop Renan is European cut and is relatively slim-fitted. The Gadgeteer Kid stands 6'3″ and weighs in at about 175 pounds, he's an ideal model for the Renan (in large).  I'm 6'1″ and 185lbs, it fits me nicely as well but let's just say you can see the places where I need to workout a bit more.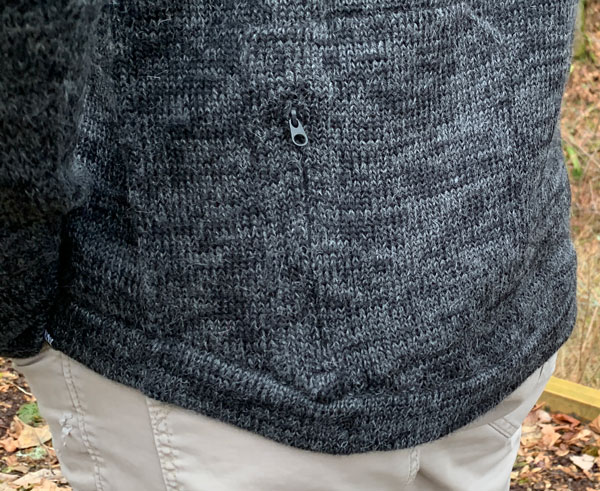 The back of the Renan has a rear facing touring pocket to hold your phone or keys out of the way while riding your bike or leaning forward. Mission Workshop uses custom YKK zippers to keep your stuff securely in the pocket. The YKK zipper operates smoothly and have yet to get hung-up.
Positives
Extremely well made from the finest materials
Alpaca is finely woven, soft, heavy, thick, gorgeous
Handwoven on manual looms with custom Alpaca yarn
Nicely fitted
Integrated touring pocket
Negatives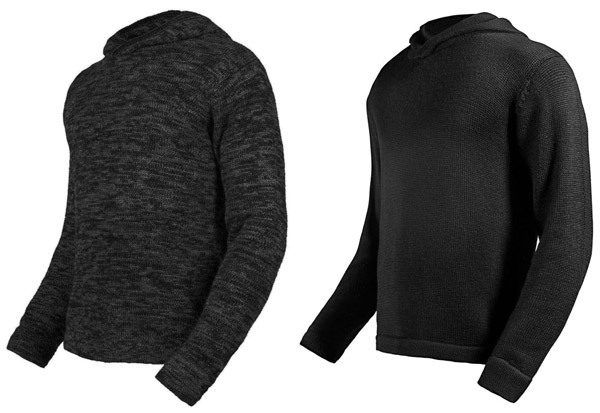 The Renan is available in Heathered Gray and Black.
Final thoughts
You know it's funny, the wife and Gadgeteer Kid rarely have much, if any, interest in the gear I receive to review. They might take a pair of wireless earbuds or tech-bag if they've destroyed the last one I hooked them up with. But it is more me forcing stuff on them than anything else…yes, crazy I know. I do not believe there has ever been an item that was fought over before it even arrived. Well, long story short, the Mission Workshop Renan alpaca knit pullover has the coveted honor of being the first. This hoodie is definitely a keeper, its ageless style, material quality, and construction should last years, if not decades. If the Kid somehow sneaks it off to college next year, I would most likely order another to replace it…which also say quite a bit as well. The Renan is just the hoodie I was looking for when I started my search.
Price: $325
Where to buy: The Renan alpaca pullover is available on the Mission Workshop website.
Source: The sample of this product was provided by Mission Workshop.