We use affiliate links. If you buy something through the links on this page, we may earn a commission at no cost to you. Learn more.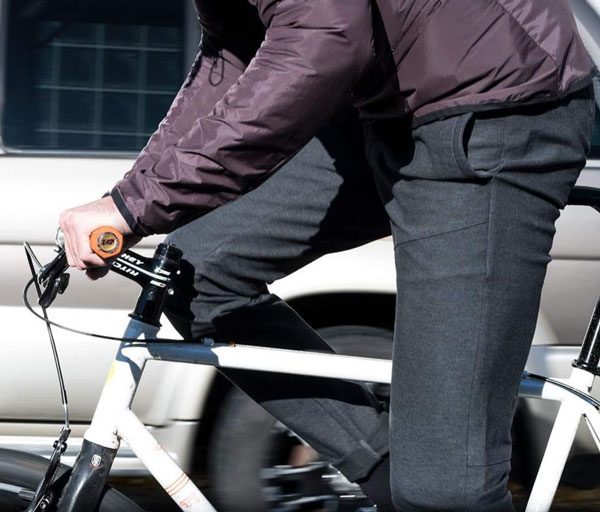 I hate to say it but I am a jeans/Carhartt wearing kind of guy. I rarely have to get dressed up, for work or otherwise (if I could live in sweatpants or basketball shorts I would). I have a few pairs of reasonably nice slacks but that's it. So, when Mission Workshop offered their new Icon City Pants I thought it would be fun to try a pair of high end, modern day trousers for a change of pace 😉 .

What is it?
The Icons are a multipurpose pair of pants designed for modern day city dwellers. Mission Workshop have engineered the Icon for work and play, made from an advanced 4-way stretch textile developed specifically for them by Mectex M.I.S. at their mill near Lake Como, Italy and manufactured in China.
According to the Mission Workshop website:
The Icon is built for foot travel, train/air travel, office work, physical labor, and all types of riding including bikes, skateboards, scooters, etc. Built to endure.

…structured drape of the fabric, combined with a forward silhouette and seam detailing, give the pant the credentials for both workplace and street.
Design and features
The Mission Workshop Icon are a charcoal gray utility pant with a modern fit and style. They have two hand pockets, knife/coin pocket, zippered right thigh pocket on the front and single (right cheek) back pocket. The cotton/nylon blend fabric used to create the Icon is engineered to have high level of durability, breathability, and freedom of movement while remaining soft yet water-resistant.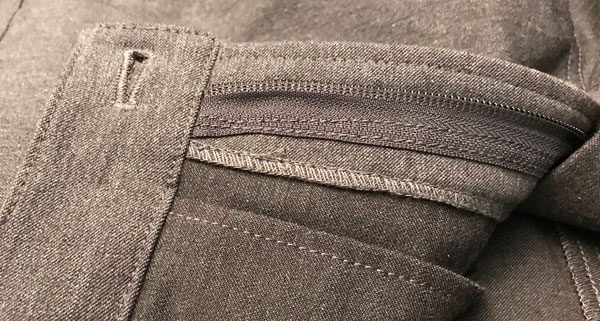 Material and construction quality:
The Icon is constructed from an Italian fabric made from 55% Cotton / 35% Polyamide / 10% Elastane. The textile has a very fine weave and the quality is excellent. The stitching and finish is also of the highest quality.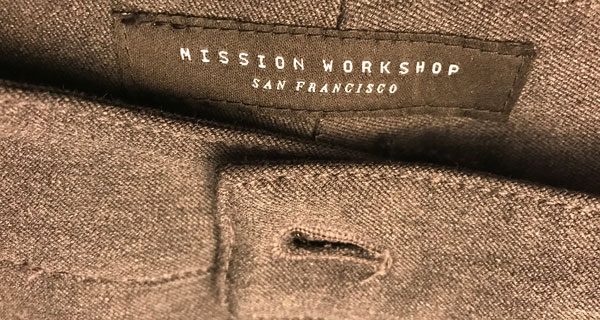 Funny story…I needed to get the pants hemmed. So instead of asking my wife to shorten their length, I went to a professional seamstress. She was surprisingly impressed with the Icon's quality, construction, and styling.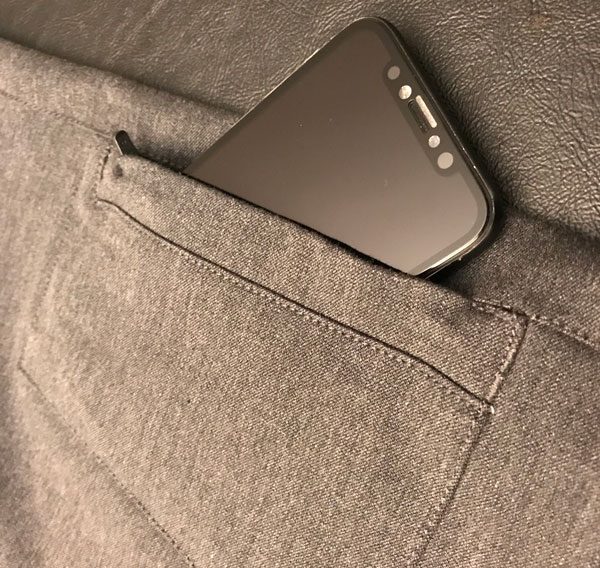 I wish the zippered thigh pocket was a little bigger. Sadly it isn't large enough for my iPhone X…not a chance of a phablet fitting at all. Though an iPhone SE does just barely squeezes inside.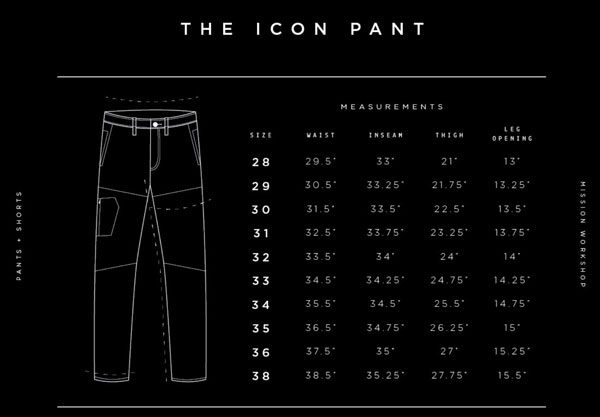 Fit and sizing:
I was a bit worried about sizing. I usually wear a 33 waist and 34 inseam in US Levis and Carhartts. Thus Mission Workshop sizing was a bit foreign to me. So, I got out a measuring tape and did my best. I would prefer a little loose than overly tight. Overall, I hit the mark pretty well and other than length, the Icon's fit very nicely. They're relatively form fitting and definitely designed for a certain body type (think lean and long). If you're not relatively skinny, the Icon's probably won't fit you due to the limited sizing and body ratio matrix Mission Workshop has.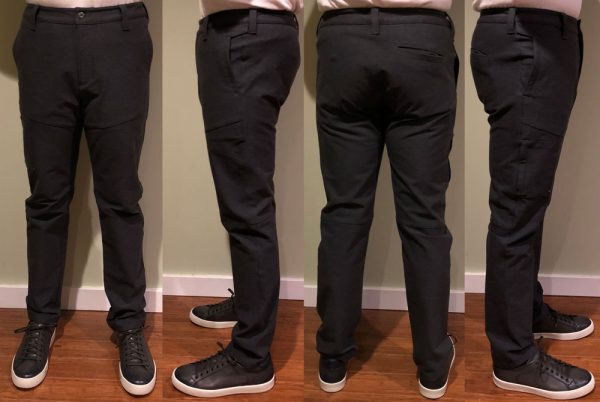 Dorky as it sounds, the first comment that comes to mind when I look at this picture is: do these pants make me look fat? The Icon's are comfortable and feel almost sweatpants-like. All the while, looking modernly professional. But the truth be told, they are more for the Gadgeteer Kid (aka the young & lean of the world)…perhaps just a bit too hipster/millennial for the 50ish crowd. That said, I did receive many unsolicited compliments regarding how nice the pants looked from family, friends, and coworkers.
The Icons can be washed in cold water and are not supposed to be tumbled dried. A cold iron can be used to press them or "gentle" dry-cleaned.
Positives
Excellent material & construction quality
Water-resistant finish
4-way stretch
Breathable
Negatives
Expensive
Rigid/limited sizing
Zippered thigh pocket should be bigger
Final thoughts
While not much of a tech-toy or gadget, I really like the Icon City Pants. Mission Workshop has done an excellent job creating a high quality pair of pants that are not only comfortable but look good in the office or puttering around town. I'm debating on keeping them for myself or giving them to the Gadgeteer Kid, cause the realist in me knows how much better he would pull them off. They are without a doubt expensive but if money is no object and you're in the market for a pair of excellent urban wear, the Icon City Pants are worth your consideration.
Price: $285
Where to buy: The Mission Workshop.
Source: The sample of this product was provided by Mission Workshop.