We use affiliate links. If you buy something through the links on this page, we may earn a commission at no cost to you. Learn more.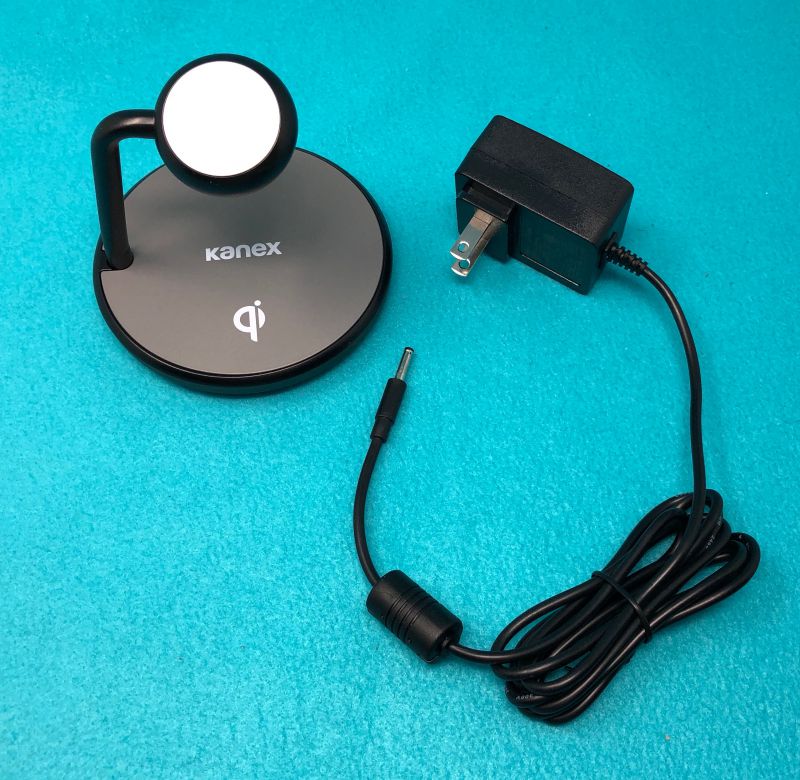 REVIEW – Qi charging continues to be placed everywhere there is a flat surface. The Apple Watch Kanex charging stand I reviewed over two years ago as the first Watch charger that did not require adding your own charger has now been given the wireless treatment for phones as well – meet the Kanex GoPower Watch Charging Stand with Wireless QI Certified Charging Base and USB port for iPhone. Let's take a look to see what other differences we find.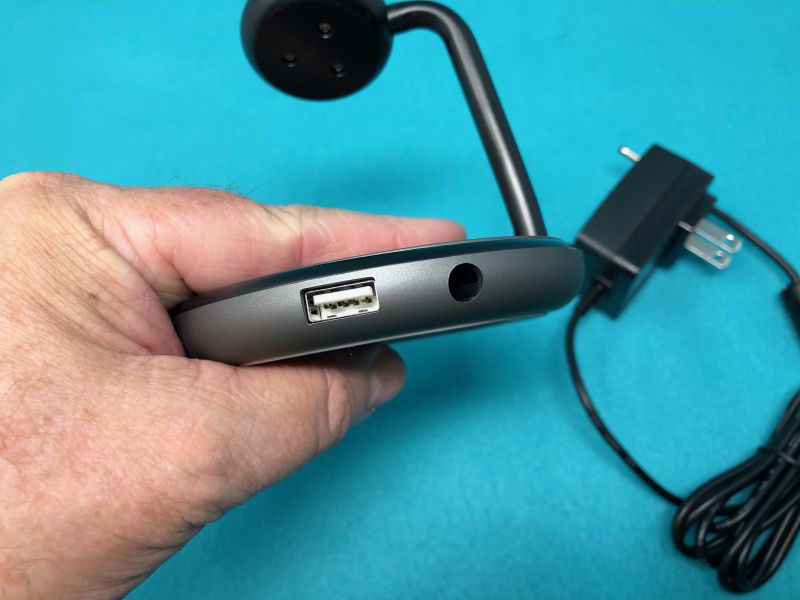 What is it?
A Qi charger base with an arm above it that holds an Apple Watch charger.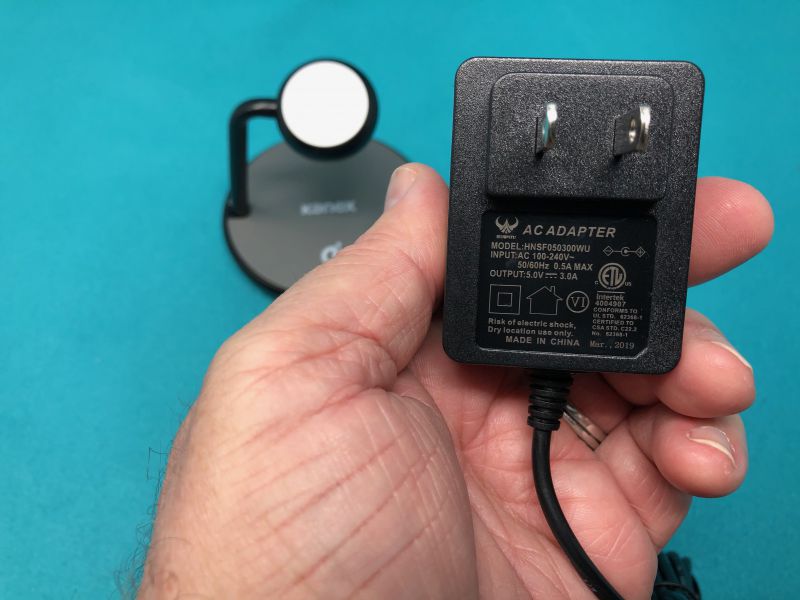 What's in the box?
Charging base
US-plugged power supply with barrel connector

Specifications
Input: DC 5V/3A
QI wireless output Power: 5W max @ RX
WPC compliant: WPC1.2 BPP 5W
QI Switch frequency: 110K ~ 205KHz
Efficiency: 70-80% @ 5W
Finish color: Black / Grey
Product Dimensions: 37 x 115 x 150mm (W x H x L)
Design and features
The Kanex I reviewed two years ago has been on my bedside table since the review was published. I have used it consistently during that time and found the size and shape easy to work with. I was excited to have the addition of a Qi charger to the base. The power adapter even works with either model!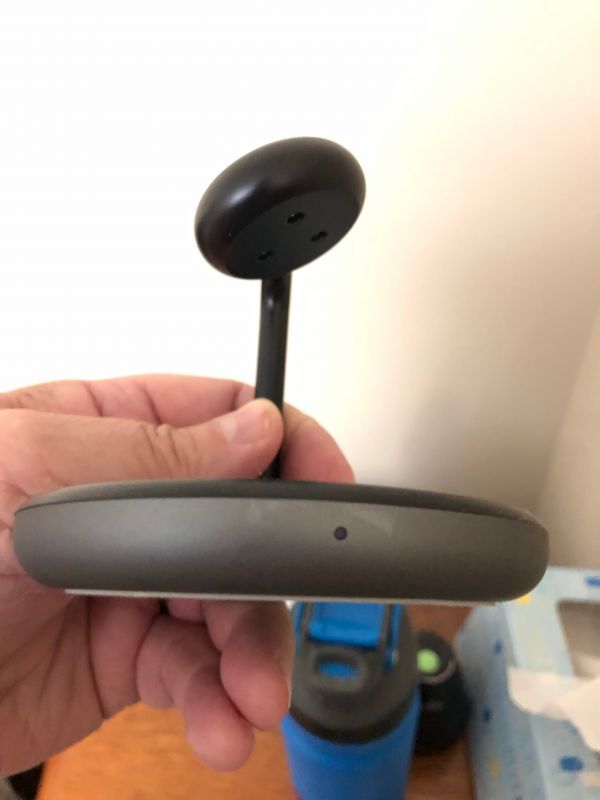 Setup
There's no real set-up as such, but you may want to think about your placement of the GoPower. The power adapter, while smaller than the original model, still needs its own wall-wart-spaced outlet. Also, with the new LED light, if you don't cover it as I did, you're going to possibly have it in your eyes or lighting up the side of your room. Routing a USB cable out of the back is no problem, but be aware that this makes the stand easy to pull off the table backward while using. I have a really long cable and a cable tether right beside the stand on the back of my night table so that I don't eject the whole thing in the middle of the night.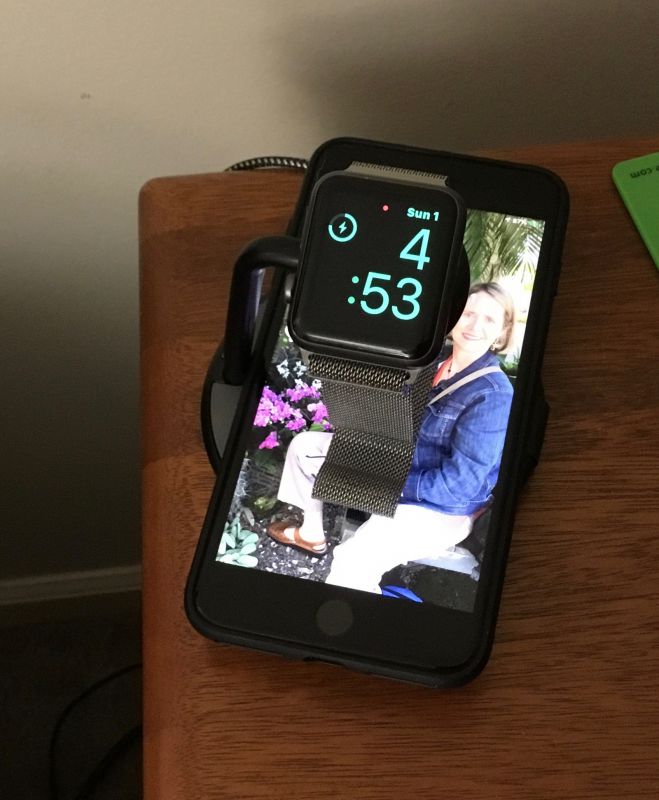 Never miss one of our posts again. Sent MON, WED, and FRI with the latest gadget reviews and news!
Performance
I usually use the Milanese band on my Apple Watch, and it dangles down onto the phone charging area. I don't know if this magnetic band being on the Qi charger is problematic (Could it be a fire hazard?), but it is irritating when you place the phone down after the watch is already on the stand. Fortunately, the Watch takes much less time to charge than the phone does, so they are rarely together on the stand for long.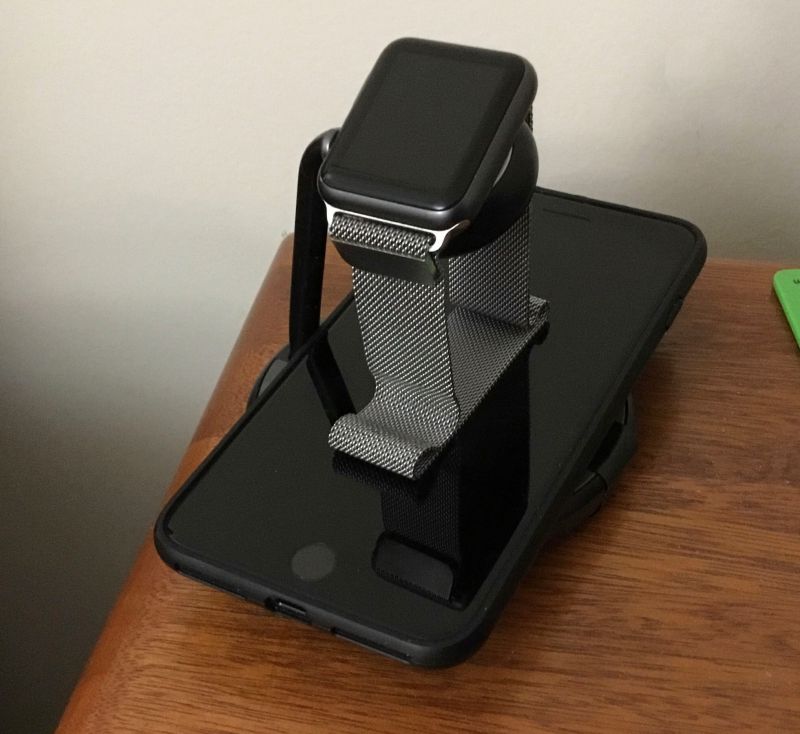 What I like
Adding the Qi charger without adding bulk or space
No need to purchase an Apple Watch charger

What I'd change
LED light that lights up the entire room
Watch bands dangle over the phone – maybe make the charging arm a bit taller?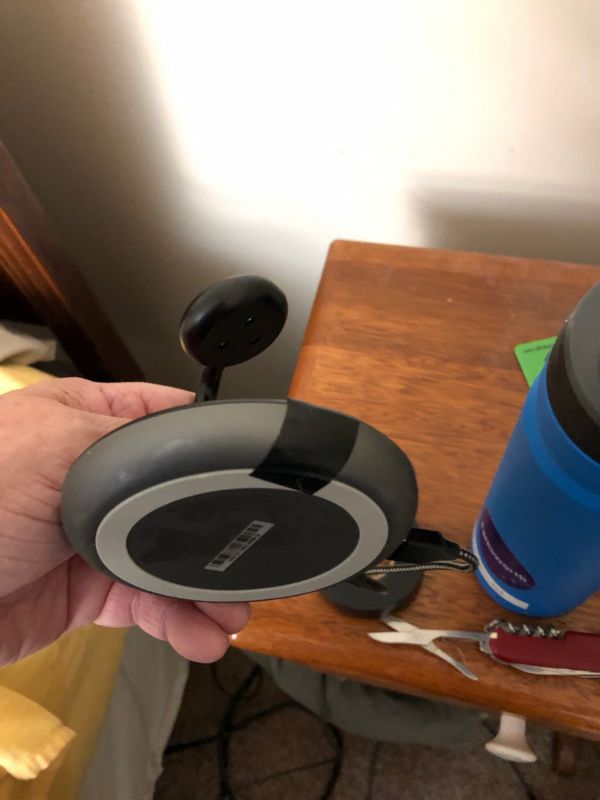 Final thoughts
I like the compact form factor of this charger but found myself using the Qi wireless option less than I initially thought I would. Part of this is because I don't usually charge my phone all night long (There is some research that shows it is not good to keep it charged at 100% for long periods.), and I also use an app on my iPhone to monitor my sleep quality. (It needs to be running and face-down on the mattress beside me to monitor sleep.) But when I groggily realize that the battery is on fumes during the night, I can easily set it up on the stand for a quick top-up without having to fumble for the cable.
The LED was a shock the first night. I hadn't even noticed it during the initial photo session, but when the lights went out, it illuminated my entire corner of the bedroom. You couldn't land a plane or anything, but it definitely prevented me from drifting off. An application of Gaffer's tape, as usual, made everything right. Although I'm not happy with the metal band resting on my iPhone screen, I've not noticed any scratches or negative results from having this contact. Time will tell, I guess.
Price: $79.95
Where to buy: Amazon
Source: The sample of this product was provided by Kanex.