We use affiliate links. If you buy something through the links on this page, we may earn a commission at no cost to you. Learn more.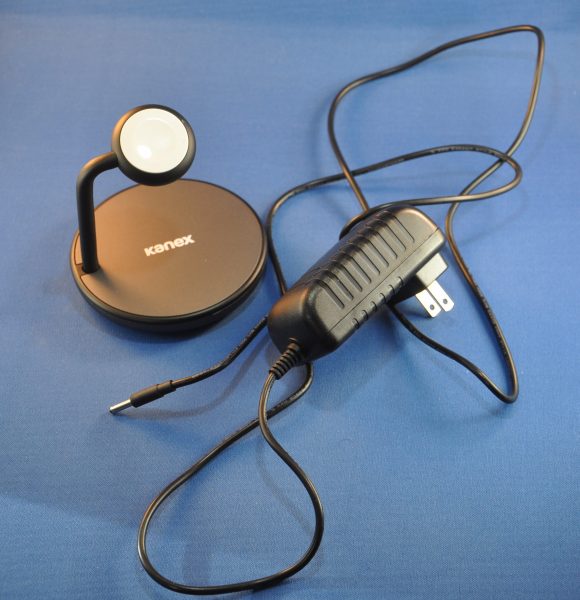 I have been reviewing charging stands almost since the first day having an Apple Watch. We have seen everything from metal folding stands to exotic wood travel stands to charging gizmos that take over every function on your nightstand but the controller for your electric blanket. Some have been great, others have been – um – misguided. None, however, have not required you to add your own Apple Watch charger (which adds an additional $30, minimum, plus the hassle of threading it through the stand's wiring channels.) Until now. Kanex has just released a stand for Apple Watch that includes the magnetic charging puck, as well as a single USB port. I was sent one to test and was excited to give it a go.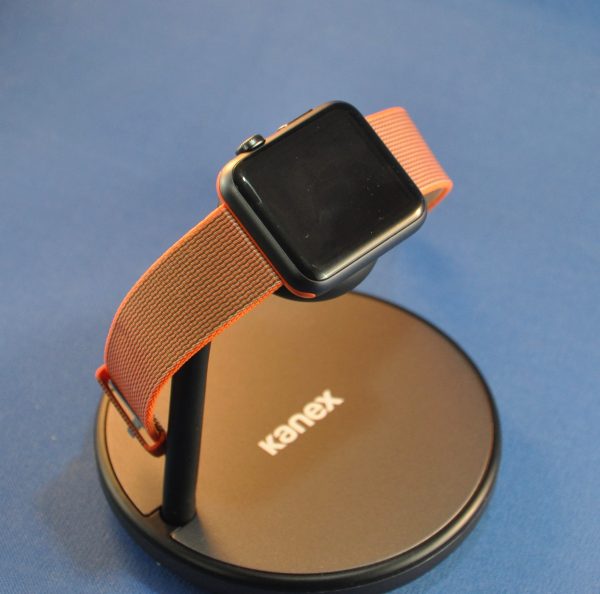 Note: Photos may be tapped or clicked for a larger image.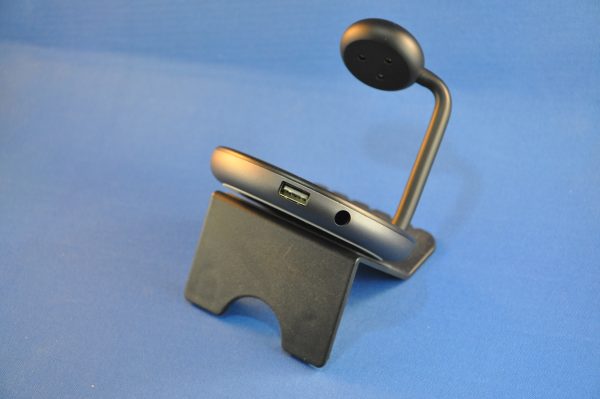 The stand is disarming in its simplicity. It's a disc almost 4″ in diameter, with a space gray plastic finish and black plastic accents. There is a simple company logo centered on the disc. The 5/8″ thick base has a rubber gasket on the bottom to keep it firmly on your desk or nightstand. A metal tube almost 1/4″ in diameter rises just over three inches from the base, and curves gently to a position centered over the base. The charging puck is affixed to a metal holder set at a permanent 29º angle. The holder is smooth and nicely rounded. The fittings between the puck holder, the tube, and the base are both smooth and tight. There is no play at all.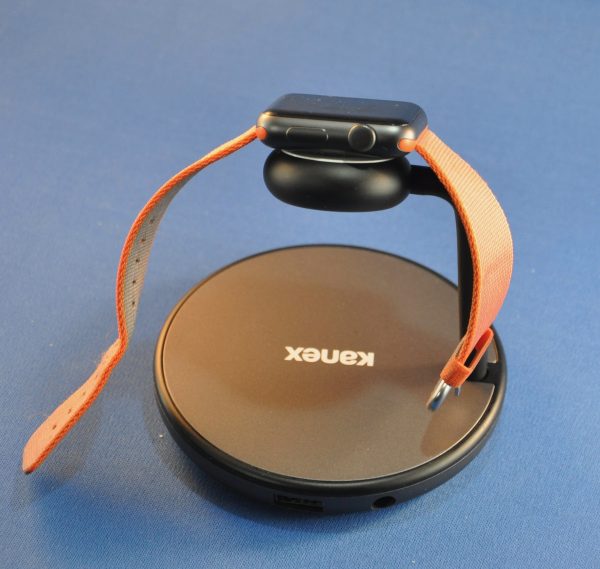 The unit weighs only 7.35 ounces but feels substantial. Because of the right angle between the base and the upright of the watch stand, this is not something you're going to pack for trips or move about – it's going to sit quietly on your desk or nightstand and do what it's supposed to when called on.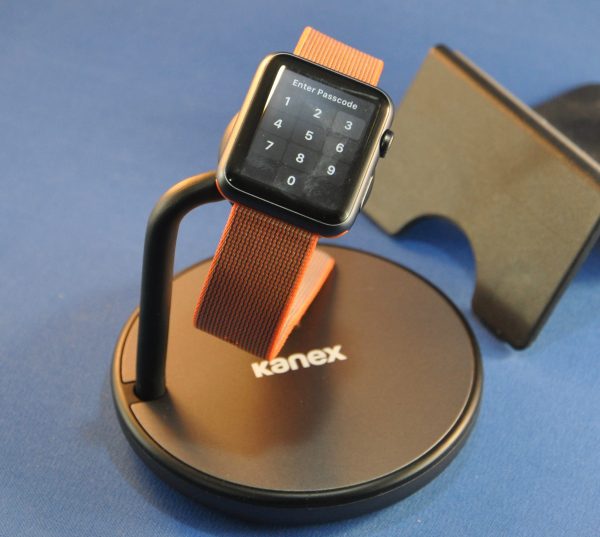 The single USB port on the rear of the base means you can also charge an iPad, iPhone, or your partner's Apple Watch, but you'll need to supply your own cable. I was a bit put off when I unboxed it and found that the power was provided by a round positive-tip plug, rather than the standard mini- or microUSB. Kanex, however, took the important step of providing an extra long plug that fits deeply into the body of the base for added strain relief. There is virtually no possible way to get the plug and pin misaligned and possibly damaged. It holds tightly, and powers the charger and USB port reliably.
At $79.95, it's a little spendy, but, remember, there's a $30 Apple Watch charger included, and a single USB charger, which would run another $5-$10. I, personally, would not hesitate to spend $80 for a quality piece like this.
Source: The sample for this review was provided by Kanex. Please visit their site for more info and Amazon to order.