We use affiliate links. If you buy something through the links on this page, we may earn a commission at no cost to you. Learn more.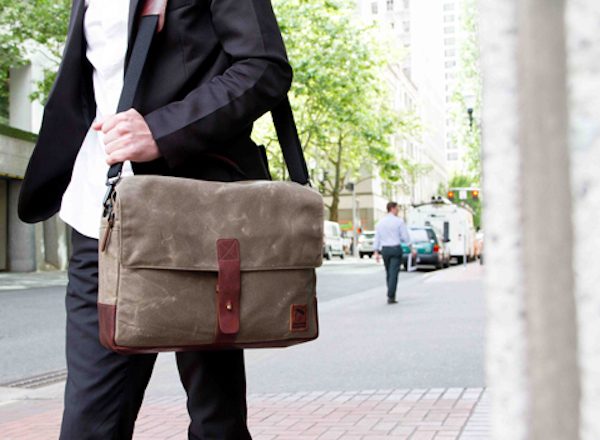 The company name does induce (intentional) giggles, but NutSac Bags has been designing some pretty solid man bags & satchels for a while now. While previous designs emphasized minimalist carry (up to an iPad Pro), the latest design is designed for daily business carry with more room and more features for hauling your office on your shoulder. 
Dubbed the "Sac Daddy," this new bag measures in at 15″ by 10.5″ by 3″ and will handle up to a 15″ laptop. While it follows the same minimalist form factor as their previous products, the Sac Daddy also includes an open back magazine pocket, additional padding for laptop protection, and a leather strap pad for comfort. The primary materials are waxed canvas and full-grain leather. It's also available in tan (shown in the picture above) and black.
I'm a fan of the NutSac company. They source all of their materials & build their products in the US, and implement a "full transparency" pricing model: click on the product and you can see (down to the penny) how the price was determined. I have yet to handle one personally, but all the reviews on previous products I have seen have been excellent. The Sac Daddy retails for $214.00. Visit their website for more information!