We use affiliate links. If you buy something through the links on this page, we may earn a commission at no cost to you. Learn more.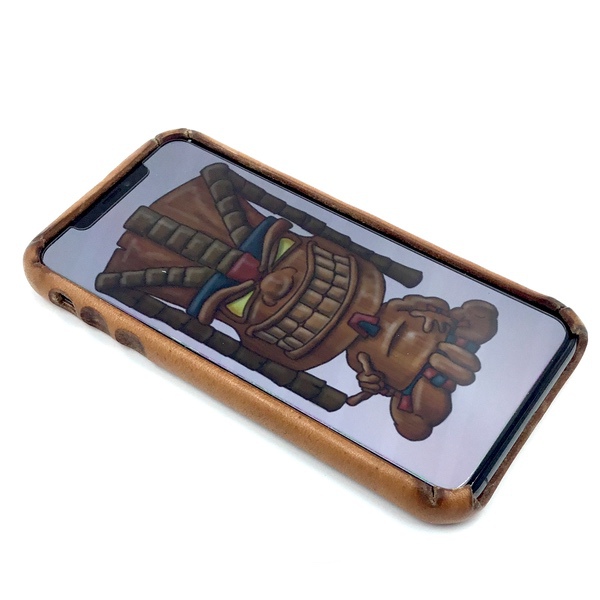 REVIEW – A warm leather hug for your iPhone. That's what I'm testing this week with Saddleback Leather's latest phone case design. Forget about plastics, silicone, or rubberized bits… this is 100% leather, and each one is made by hand. To the review!
What is it?
The name says it all. It's a handmade leather iPhone case. 'Nuff said.
Design and features
The Saddleback Leather Boot Leather iPhone Case is made from a single piece of heavy boot leather, by hand, in a process that takes 5 hours to complete. Not only are there no plastic or rubberized components, but you won't even find a stitch of thread in the build. Check out this video to see how each case is cut, shaped, and molded by hand for the final product. Neat, huh?
The cool thing about this process is that the finished piece also shows all the little handmade details, so each item has its own unique personality. Here's a shot of the front and back of the case… note that mine has been in use for several weeks now, so it's started to pick up some patina from use (and maybe a water spot from an accidental splash… but that's another story):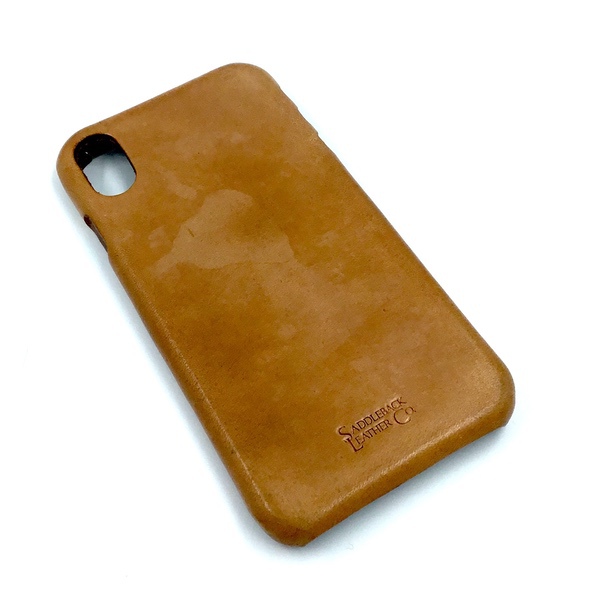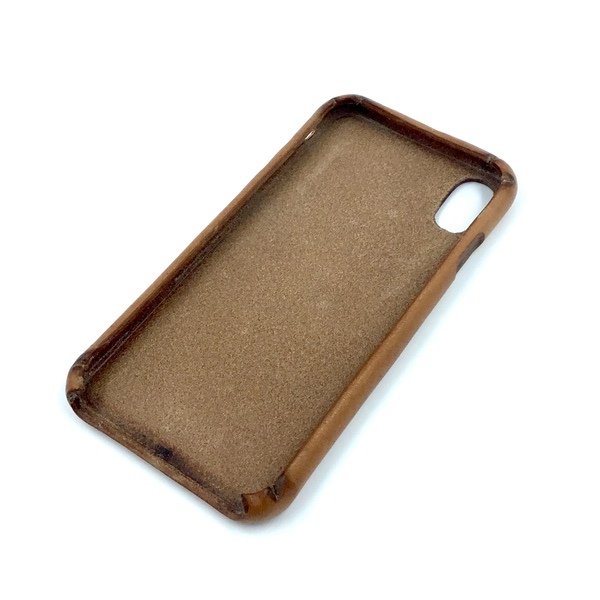 The edges are cut and molded to wrap around the phone. You'll even see the marks from the shaping process: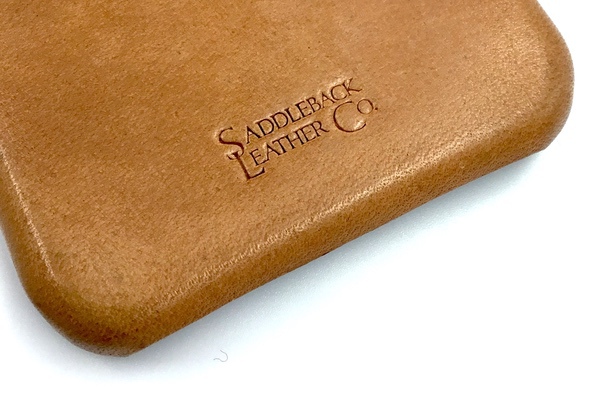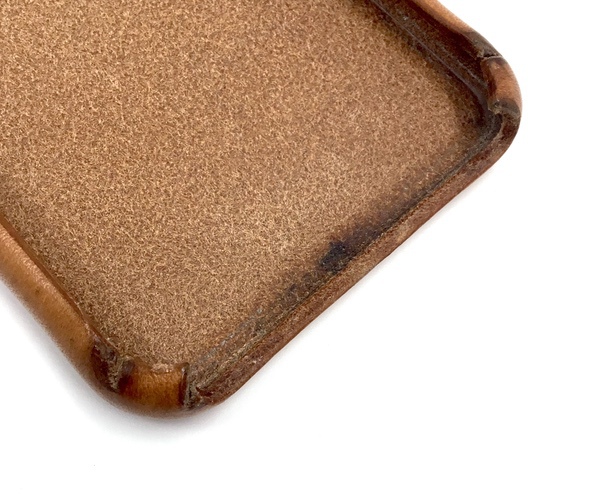 The volume buttons on the left side are covered, with the leather being shaved to a thin bevel to allow for clicking. The mute switch is also shaved, but a bit of a cut out so that you can flip it: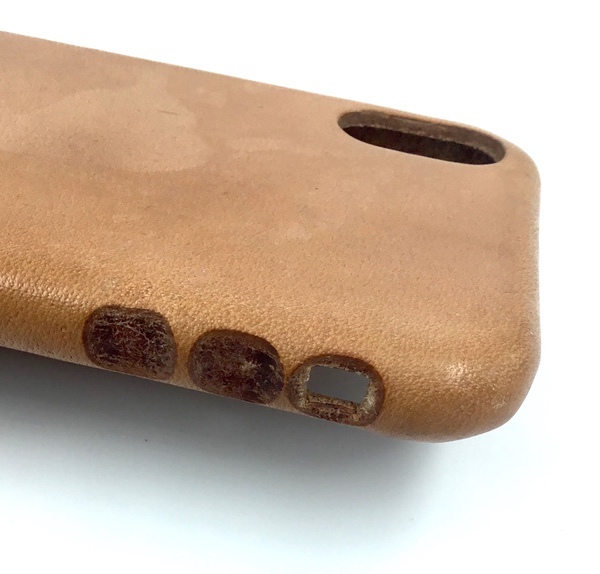 The main button on the right hand side is also covered & shaved from the leather, while the camera pod is cut out: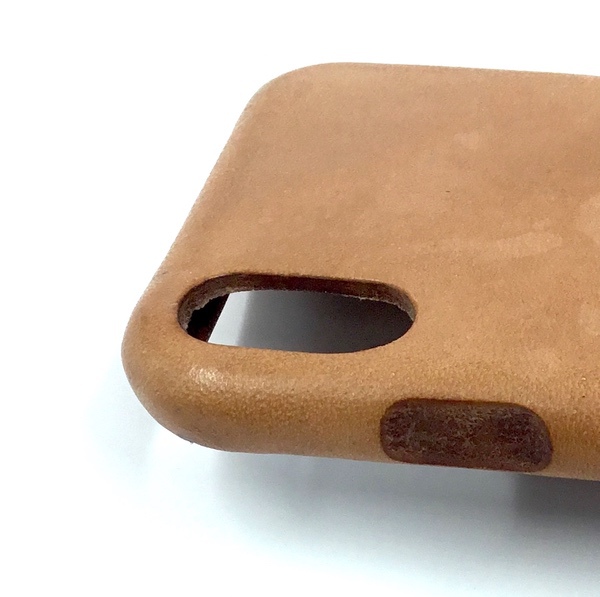 I've got an iPhone XS Max, and the case is perfectly sized for a snug fit.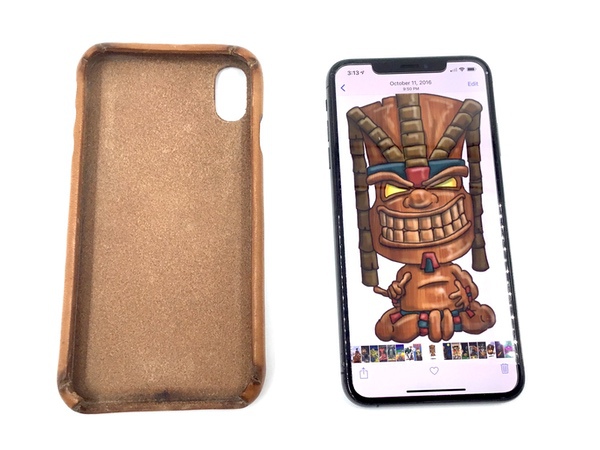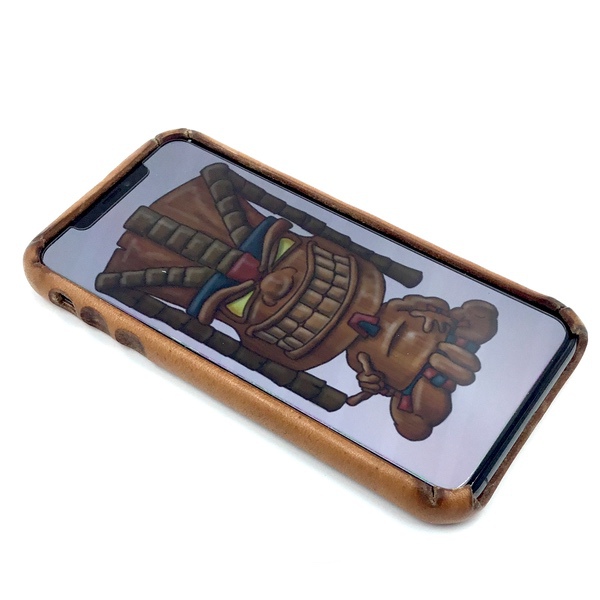 Just slide it into the case, and you're good to go. Note that the bottom panel is completely open for access to your speaker and ports. The camera pod cutout is right on the money, cut perfectly so that it doesn't interfere with the functionality.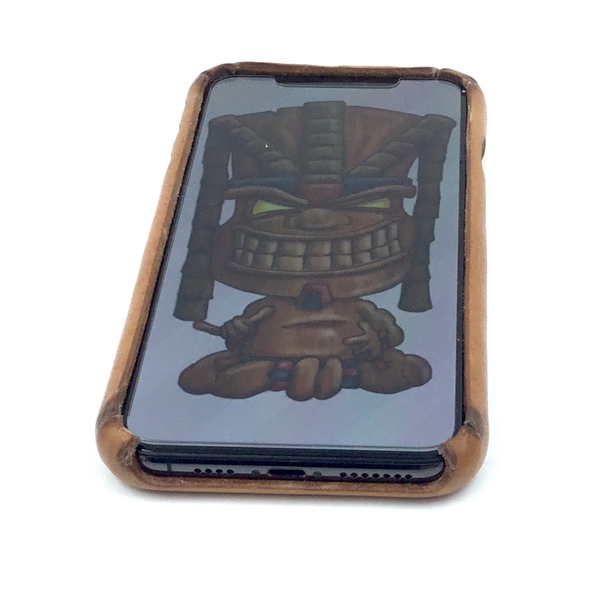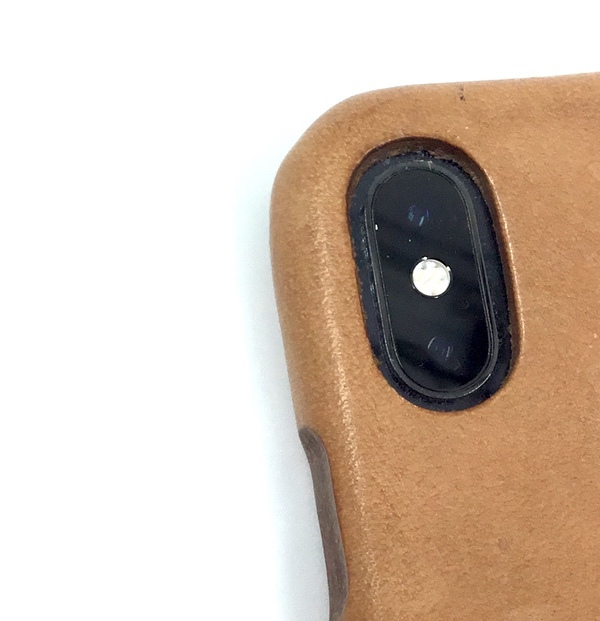 And that's all there is to it. Slide your iPhone into the case, and you're off and running!
Performance
There's something refreshing about the simplicity and elegance of the Saddleback Leather Boot Leather iPhone case. Don't get me wrong, I love how designers are pushing the limits with cutting-edge materials to create new products. But it's also impressive to see a company that's able to create the same modern usability we demand from our tech with the classic attributes of materials like leather.
From the minute I opened the package, the Boot Leather iPhone case was fully functional. Not only is it easy to install, but I haven't seen any signs of stretching or loosening in the case that would cause it to slip off the phone. It's just as tight and snug as any molded plastic or silicone case I have played with. In reading the product details, it looks like Saddleback made some tweaks to this design to address issues with access to the ports and buttons. I'll tell you that I have seen no issues with any of that so far. The lightning cable pops right into place, buttons work as designed, and the speakers aren't obstructed. The cutout for the mute switch was a *teeny* bit tight but loosened up after about a day of use. You really don't notice any degradation in performance or functionality when using the phone on a regular basis.
The protection offered by the phone is also excellent. I'm prone to fumble fingers, so my iPhone takes its share of drops and bangs on a regular basis. The heavy leather does just as good a job of protecting my precious as any silicone or rubber base I've had. Now don't get me wrong… I'm not planning on tossing it out a second story window to be sure! But for general whoopsies, it's good. Note that the screen is not protected, but that's common to all phones in this category. I have a secondary screen cover on the phone for that purpose anyway.
You also get all the benefits of beautiful full-grain boot leather with this case. The leather is just fantastic, as we've come to expect from Saddleback Leather products. A month in and my case is already starting to pick up a nice patina as well as some personality from use, which will just get better over time. It's also surprisingly slim and lightweight, well in line with other cases geared towards protection. I've had no issues carrying it in a bag or in my jeans pocket; I really don't notice anything different from a typical phone case.
What I like
Simple, elegant construction
No parts of any kind that could come loose, break, or fail
Beautiful leather that will age wonderfully
All the protection benefits of modern-day materials in a classic looking case
What needs to be improved
None that I am seeing yet
Final thoughts
This is my second review from their newer lineup of Saddleback Leather products that feature the simpler, streamlined design language. Like the iPad case review I did last October,  the Boot Leather iPhone Case is another winner. Usability and functionality are both excellent, imparting all the benefits of modern design with the simple goodness of high-quality handmade leather. It's beautiful and durable, and will probably outlast my phone. It also retails at $79, which is well within the competitive price range for high-end iPhone cases… and pretty great for a hand made product. I'm a fan.
Please note that, as of this writing, the Boot Leather iPhone Case is available for the newer generation of iPhones (X, XS, XS Max, and XR).
Price: $79.00
Where to buy: Get ye to the Saddleback Leather product page for this item.
Source: The sample of this product was provided by Saddleback Leather