We use affiliate links. If you buy something through the links on this page, we may earn a commission at no cost to you. Learn more.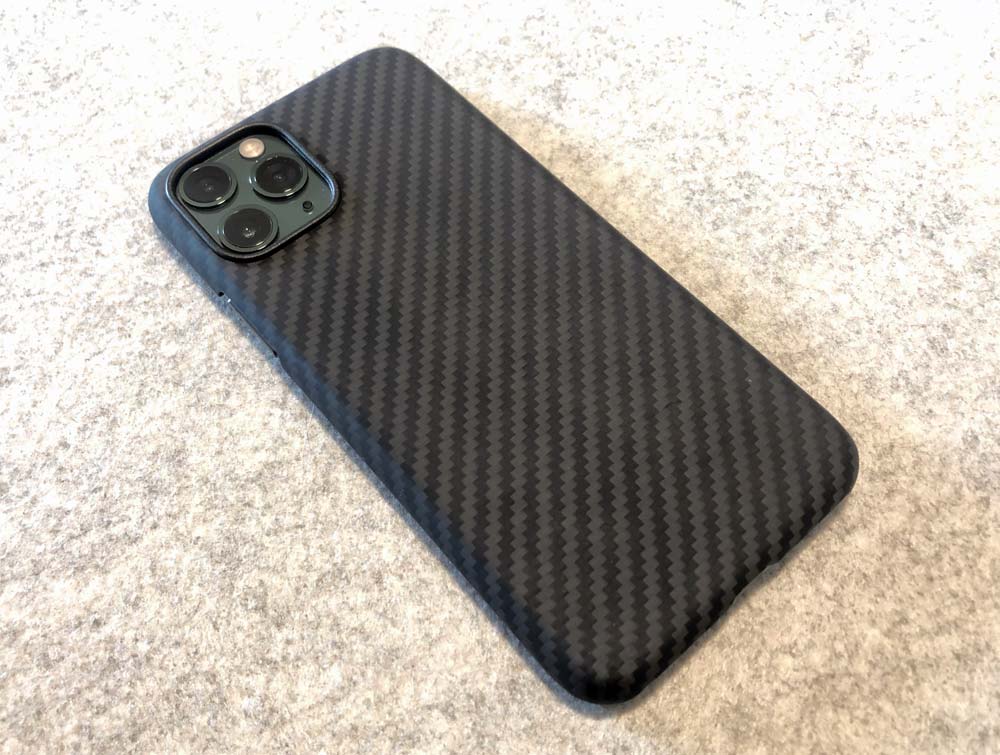 REVIEW – Pitaka has been perfecting their MagCase for a few years now. I first purchased one for the iPhone 6, and then again for iPhone X. It's now available for iPhone 11, iPhone 11 Pro and iPhone 11 Pro Max. What's new? Join me for a closer look.
What is it?
The MagCase by Pitaka is minimalistic case for iPhone and other devices. It's made using Aramid fiber which is most commonly found in body armor as well as aerospace and military applications. It's super thin and light making it perfect for those of us who wish they didn't need to use a case but feel it's necessary.
What's in the box?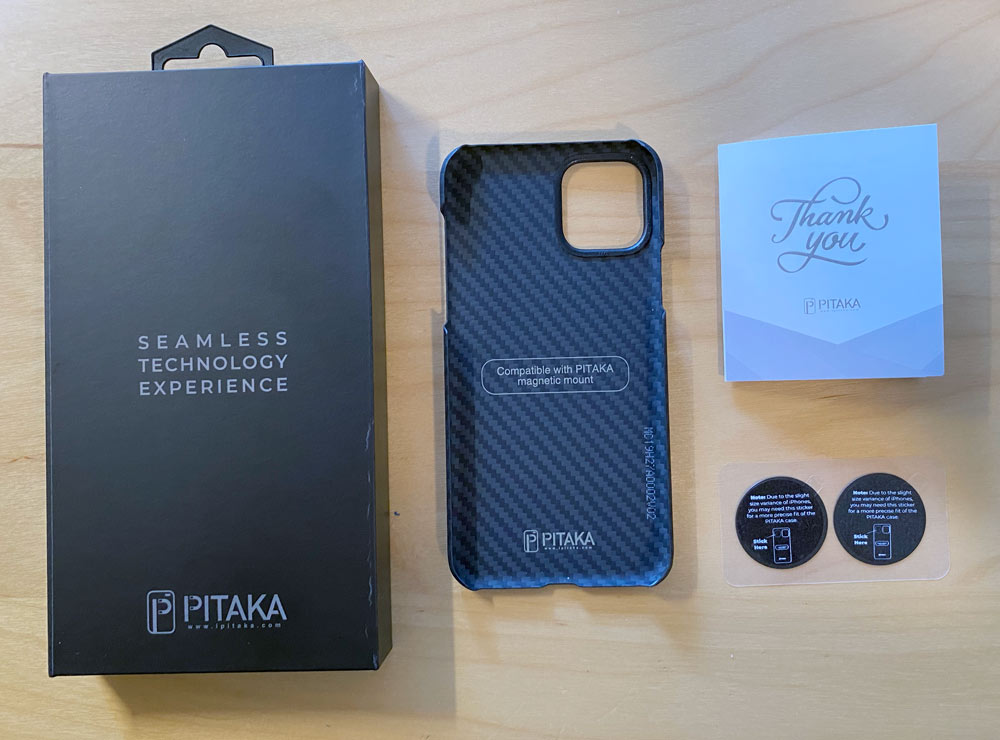 Pitaka MagCase
2 Fit adjustment stickers
Thank you leaflet
Hardware specs
Material: Aramid fiber
Dimensional: Adds ~ .85mm thickness and weighs ~ 14g.
Design and features
There are three things that you'll notice almost immediately.
The Aramid fiber look. It closely resembles a carbon fiber and while there are a few color options, none of them stray from the optically strong patterns
How light it is. It's ridiculously light and offers serious impact protection as long as it's the case that takes a hit.
How thin it is. It's remarkably thin, to the point that I have thicker paper I use in my printer occasionally. It barely adds any thickness to the phone you install it on. At the same time it's pretty rigid, so it stays put when installed.
Beyond that there are few additional details to call out.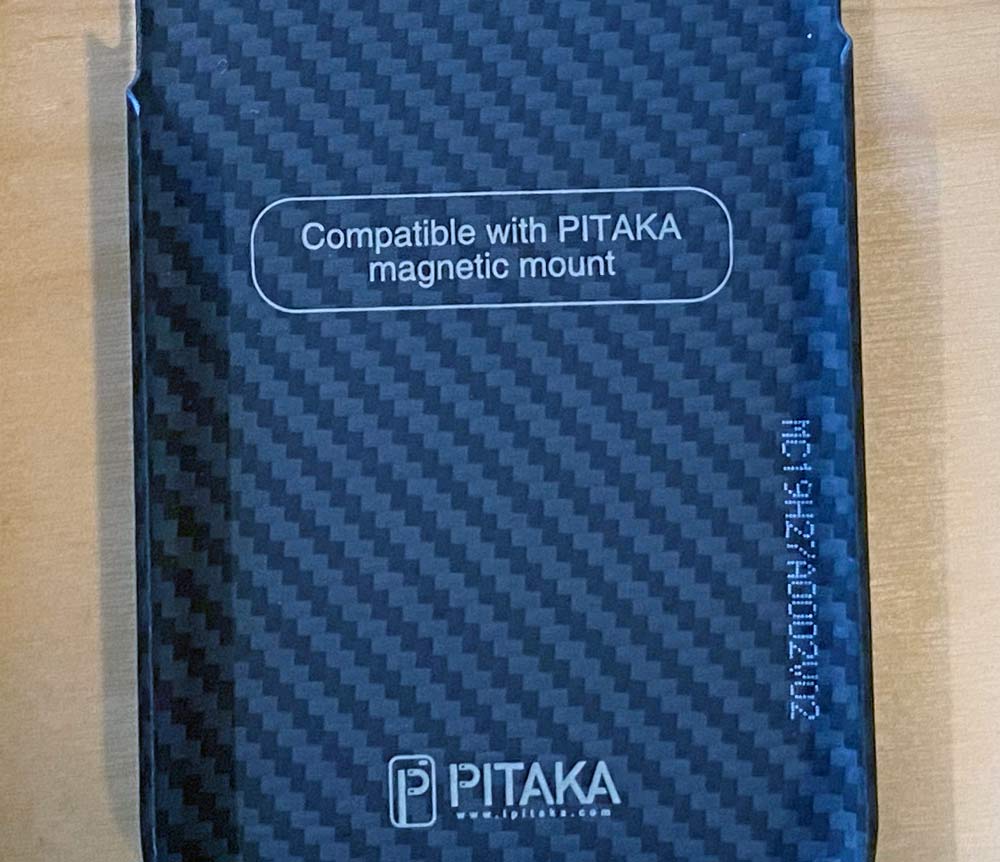 Buried almost invisibly between the fiber layers are metal plates strategically placed around the phone's wireless charging coil. This allows the case to work with Pitaka's magnetic accessories which include car mounts and charging docks and even back up batteries.
Never miss one of our posts again. Sent MON, WED, and FRI with the latest gadget reviews and news!


The sides of the case provide easy access to all of the buttons, speakers and ports.


You shouldn't have any issues with cable overmolds or getting to the silent mode switch.

There's a bezel around the camera that helps to protect the camera lenses and glass if your phone is laid camera side down. It's pretty slender but does mean that your phone will rock a tiny bit when laid down.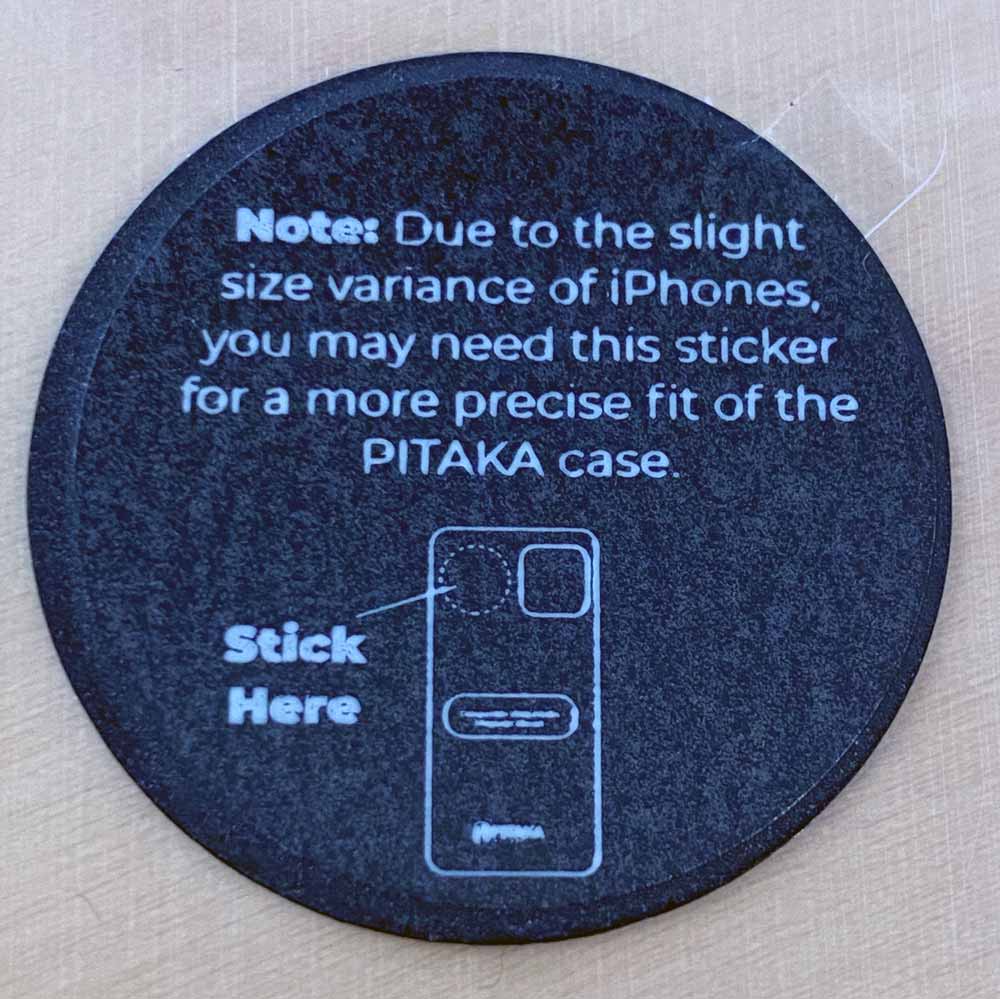 That same bezel is also slightly proud on the inside of the case which might be another reason that Pitaka included the two fit adjustment stickers in the packaging.
Setup
Installing the case is a simple process of leading with one side and then pushing down on the opposite side to snap it into place.
Removing it, should you need to, is a bit trickier because of how stiff the case is. To do this you'll want to roll one side off by pushing away from the screen of your phone. I start with the bottom left side as the longer cutout for both volume buttons allows the case to flex a bit more. Then you can roll off the top corner; just make sure to have a good grip on your phone as you do this.
Performance
There's more than one reason I've bought two previous versions of the MagCase and why I wanted to review this one. It fits as close as a case can and barely changes the size of the phone. It has a smooth, but not slippery feel to the surface that also doesn't get nasty over time. Additionally it always has a warm touch to it which just feels great.
Does that mean it's perfect? Harder to say as everyone of you likely has different needs in case. For me it's really close to ideal. I have a few different Pitaka products that I use daily and this case adds functionality when used in conjunction with those.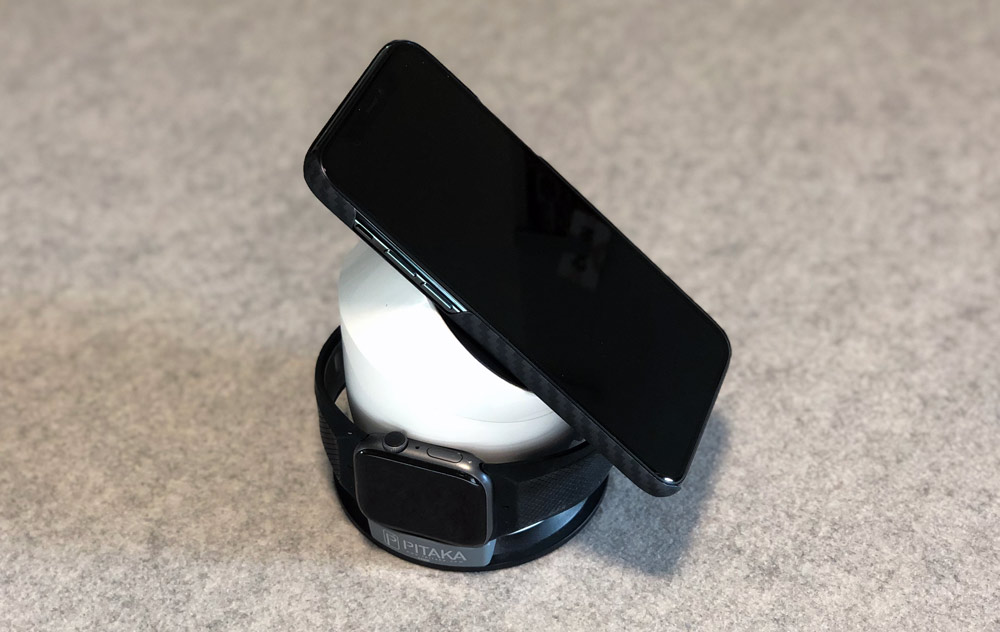 The MagDock at my desk, the Fast Wireless Charging Pad and the MagMount in our car all allow my phone to magnetically attach and charge without any fuss. Pretty awesome.

The sides of the MagCase do not rise above the glass surface of the iPhone 11 Pro. This can be a drawback if you constantly place your phone screen side down or if you happen to drop your phone frequently. However if you're a gamer or even just use the full screen frequently it's really nice to be able to swipe all the way to the screen edges without interference. Only you can decide if this is a positive or negative feature for the way you use your phone.
What I like
Super thin
Super light
That Aramid look
Magnetic compatibility
What I'd change
Would like to see if raised corners that protect the screen work well or create other issues
Final thoughts
I always find myself wanting to run my iPhone without a case. I know that it's a bad idea and the only time I tried I ended up with a broken phone. The Pitaka MagCase is a great way to get close to that wish and if you're already in the Pitaka ecosystem with other products it's a no-brainer.
Price: $49.99
Where to buy: Amazon
Source: The sample of this product was provided by Pitaka