The Gadgeteer is supported by readers like you! If you buy something through links on our site, we may earn an affiliate commission at no cost to you. Thank you! Learn more.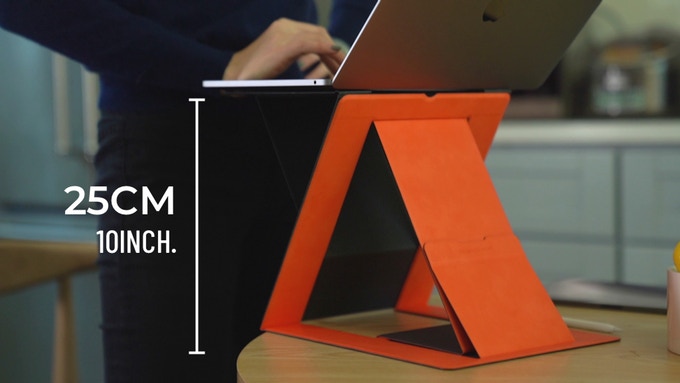 CROWDFUNDING NEWS – MOFT (Mobile Office for Travelers) just launched their latest Kickstarter project – the MOFT Z. Billed as the world's first invisible sit-stand laptop desk, it is an origami-inspired stand that has 3 seated angles and will extend to 10 inches in seconds, to allow you to place your laptop or tablet high enough to use in a standing position.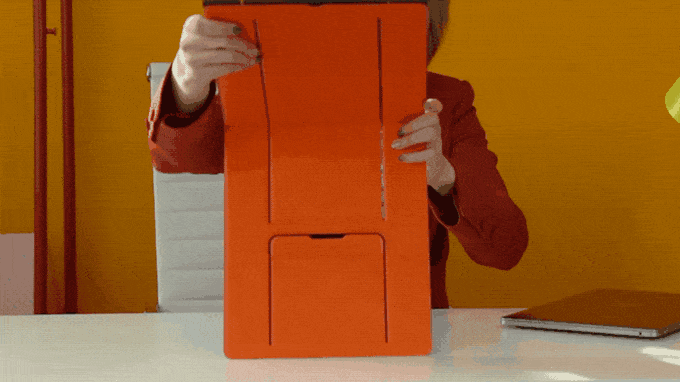 The super-fast GIFs on the site show the stand being moved between several positions in the blink of an eye, but after watching them for a dozen or so cycles, it looks to me like something that could be done. Have a look and be a part of the action, if you're among those who find yourself traveling and needing to work in a variety of spaces. It could do your back a world of good! But remember, Kickstarter is not a store. Those items may or may not come to be!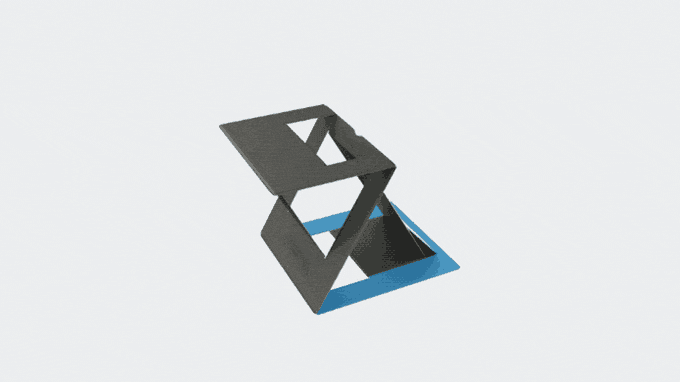 Using your tablet while on the road is a constantly changing need. Sometimes, you want to type, sometimes you want to read, sometimes you're marking up copy in a document for later editing – and many of these uses require (or at least work more naturally in) different positions. The MOFT-Z allows you to use your tablet in all these positions and at various angles.
MOFT: Mobile Office for Travelers, is a brand dedicated to creative inventions that boost your productivity! Our formula is simple: Smart products = Increased efficiency.

Whether you are a traveler, entrepreneur or a remote worker, our products provide the highest level of comfort making your hectic schedule productive and efficient!

We work together and share the same passion towards a goal – To serve you better!

Our products are designed with love, innovation, and attention!
Current early-bird support level is $64. The earliest-bird at $59 sold out in just a few hours!