We use affiliate links. If you buy something through the links on this page, we may earn a commission at no cost to you. Learn more.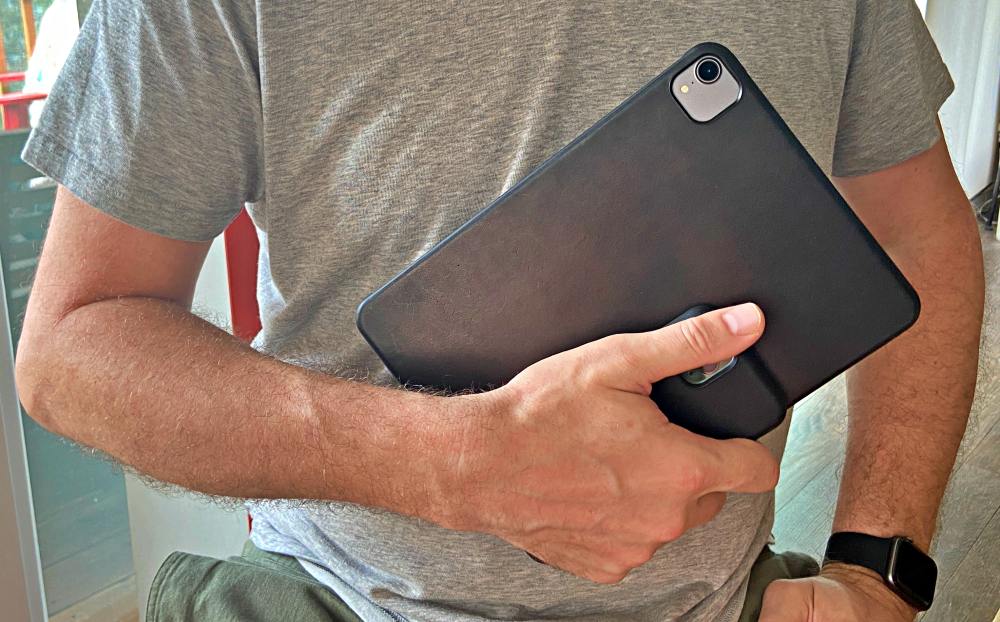 REVIEW – Nomad has come to be known for their leather goods and the Rugged Case for iPad Pro is no exception. I reviewed Nomad's Rugged Case for iPhone 11 Pro back in November of last year and really liked it. Does the design translate up to the large size of an iPad Pro as well? Let's find out.
What is it?
Nomad's Rugged Case for iPad Pro is a precision, form-fitting leather case for iPad Pro as the name might suggest.
What's in the box?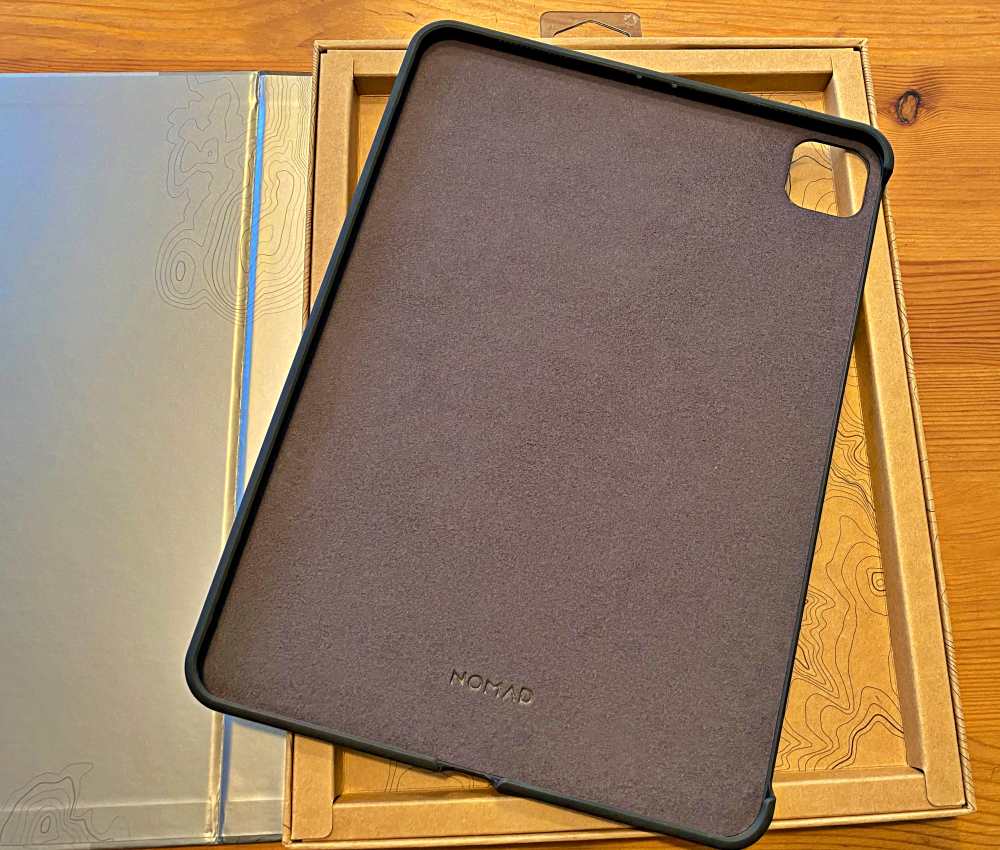 Hardware specs
Vegetable tanned Horween leather from the USA (Available in Black or Rustic Brown)
Develops a rugged patina with use
Soft and protective microfiber lining
Slim construction with raised edges (1.2mm) to protect iPad screen
Polycarbonate back plate (2.9mm) with protective TPE bumper (1.8mm)
Apple Pencil compatible (right side is open for magnetic connection)

Fits iPad Pro 11″ (1st and 2nd generations)
Design and features
Nomad's Rugged Case is predominantly leather and feels that way as a result.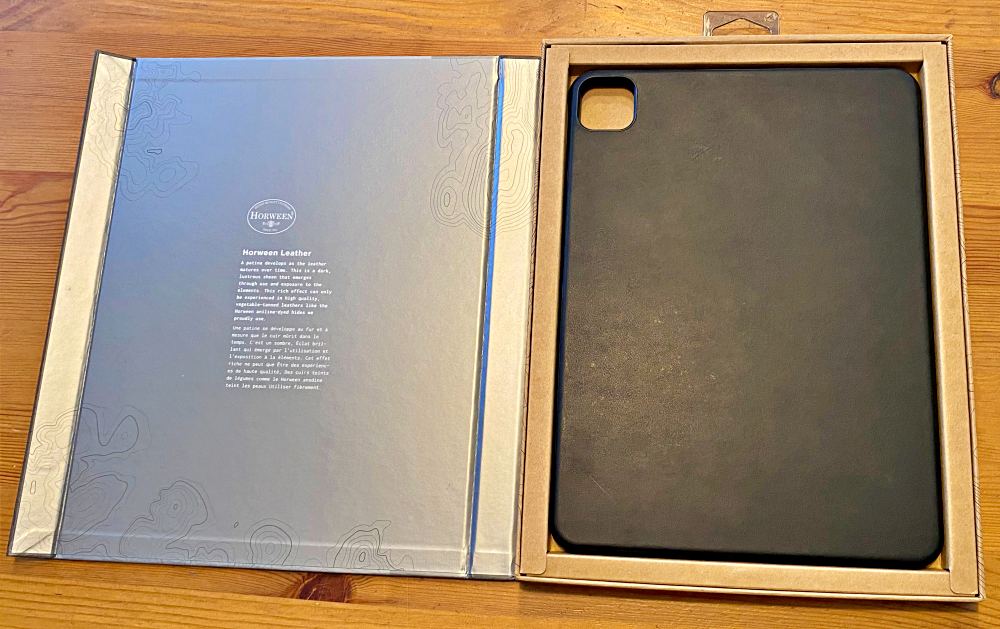 Looking closer you can see that the Horween leather almost seamlessly meets a TPE bumper that protects the corners and all four sides (even the one left open for charging the Apple Pencil).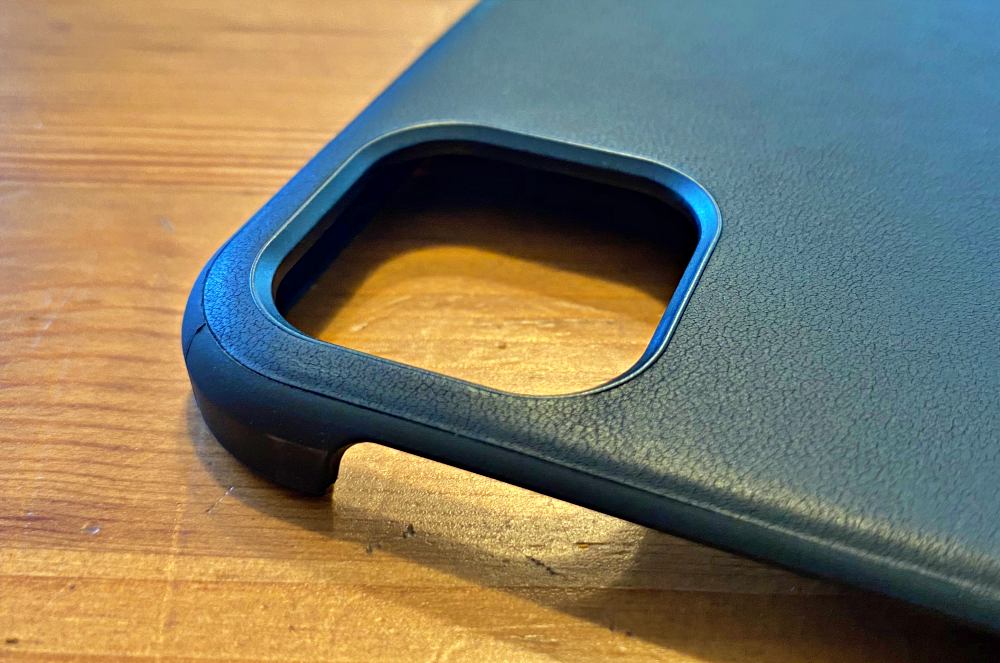 Precision holes for all speakers/mics are located wherever necessary.

Inside is a soft microfiber that will protect the back of your iPad. Also shown here is the debossed Nomad logo and the generous charging port allowance.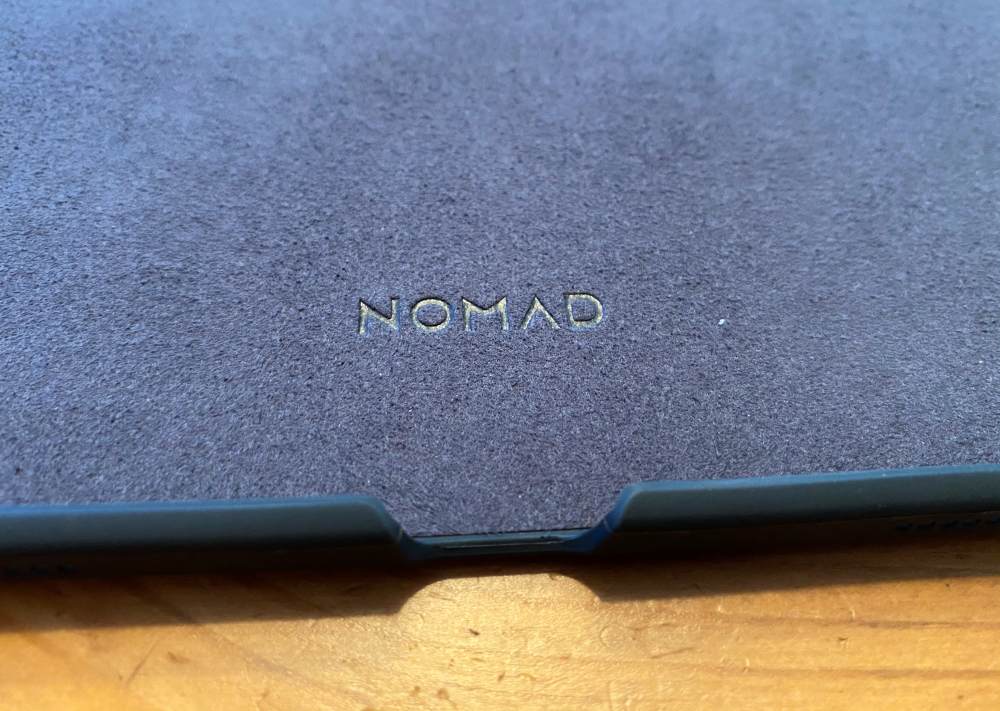 The opening for the camera is designed to allow compatibility with both the 1st and 2nd gen of iPad Pro simultaneously.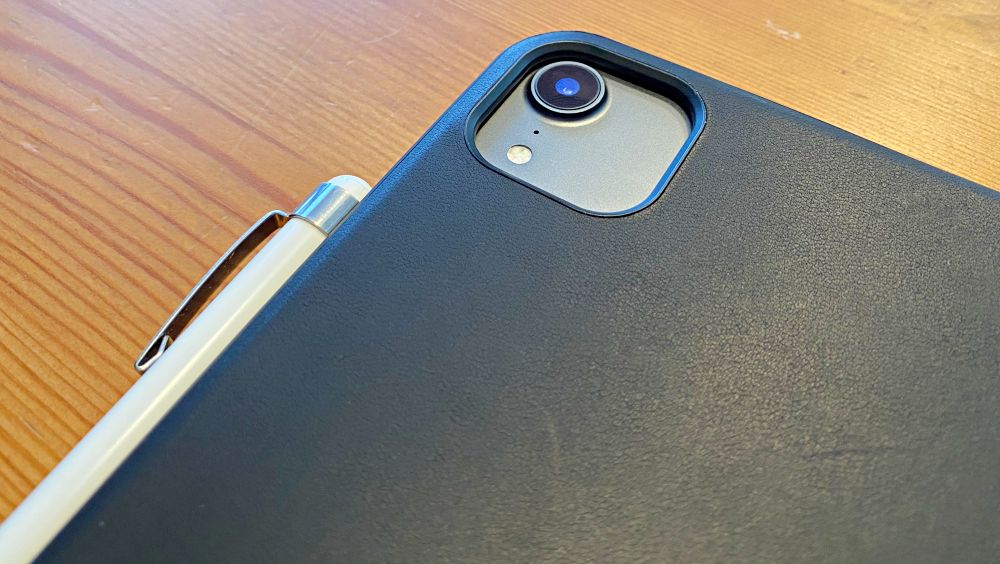 Setup
To install the Rugged Case on your iPad Pro, insert the top edge of your device into the case fully and then push the left side followed by the bottom edge into place.
Performance
I'll jump right to it. This case is far and away the best case I have installed on any iPad I have owned.
It snaps into place and fits perfectly. All three sides and four corners sit proud and ever-so-slightly wrap over the edge of the screen, keeping it safe. 90% of the entire right side of the iPad is open for the Apple Pencil to magnetically attach and charge, while the corners and back edge still sit proud to protect the side and raised volume buttons.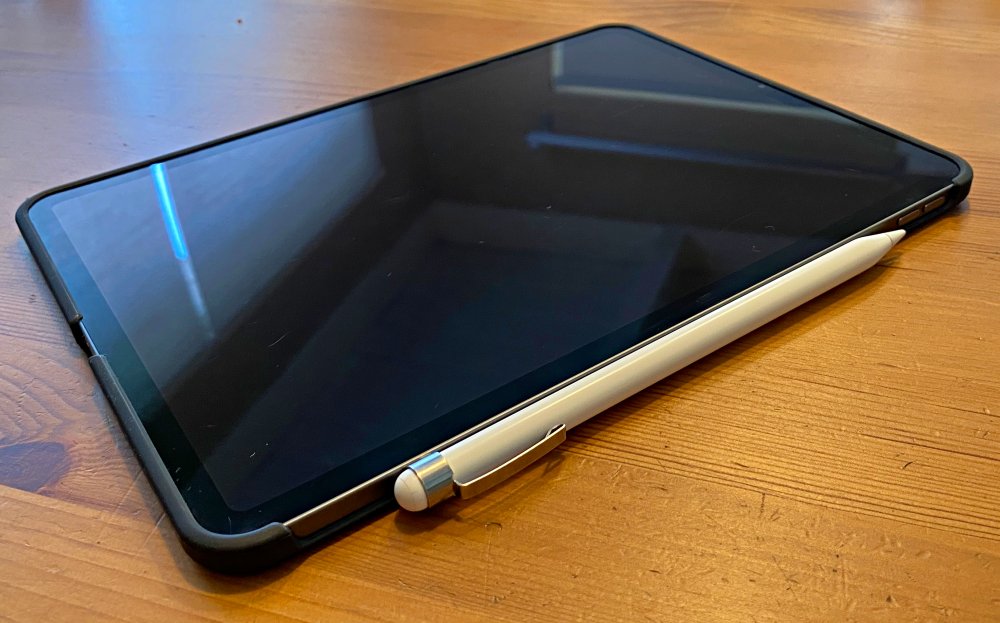 The USB-C charging port has plenty of room around it, and should not have issues with oversized aftermarket cables.
My 1st generation iPad camera looks a little lonely peeking through the giant camera window in Rugged Case, but the camera sits safely inside when the iPad is flat on its back.
Surely there are some drawbacks right? Well… yes… and not really. It depends on your expectations.
The Rugged Case is not compatible with any accessories that use the smart connector on the back of the iPad as those are covered by the case. This means Apple's Magic Keyboard and Smart Keyboard Folio are out, but they're both basically cases anyway so it's unlikely that you'd try.
I have the Smart Folio Keyboard myself and used it pretty regularly, but never really liked how exposed the iPad felt, nor having my fingers on the keys when folded back and generally just browsing.
The only real complaint I have is that the power button is hard to press, as the button itself doesn't have much travel. I feel a little more tactile feedback when pressing it with my thumb, but with my index finger not much at all.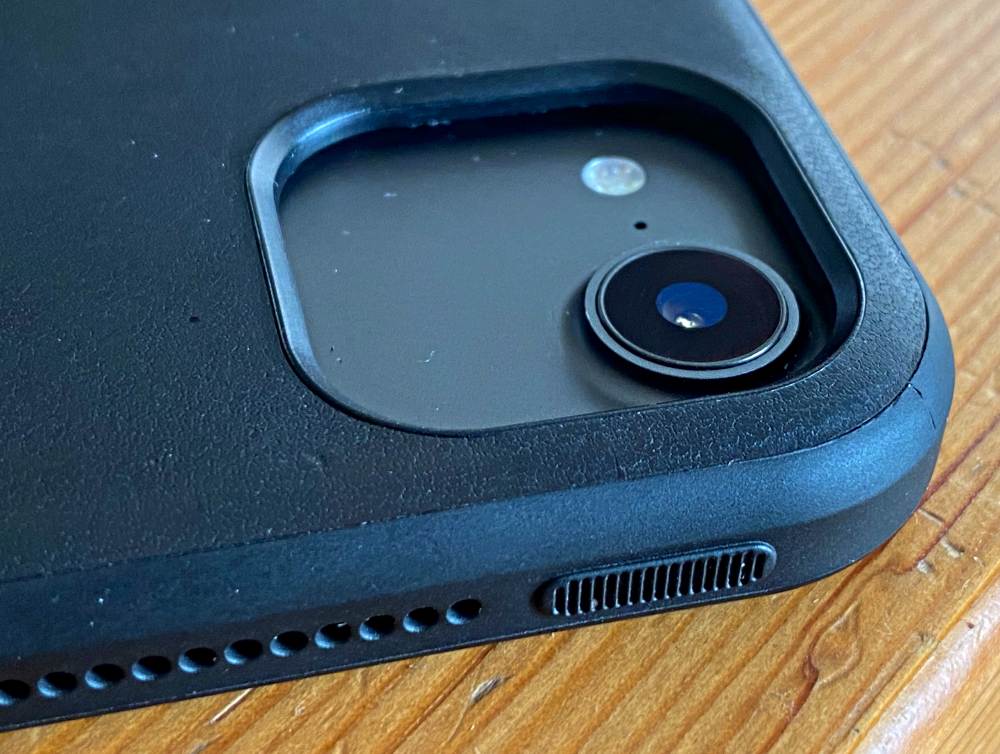 I have my iPad set to not sleep, so I primarily use the power button to put it to sleep and occasionally take some screen shots. I will say this issue has gotten better over the month of use, and it most noticeably improved when I took the case off and just mashed the case button repeatedly for a couple of minutes before reinstalling.
Since putting the Rugged Case on my iPad Pro I've pretty much forgotten about protection (because it's always there). It just feels good in the hands; thin and always kind of room temperature in a good way. I've frequently found myself flipping my iPad over and looking at the leather back because of how good it feels and that brings up another point.
Nomad is very careful in their leather selection and have chosen to use Horween specifically because of the natural vegetable tanned process that uses natural oils and waxes instead of the chemicals that are typically used. One of the results is that the leather will pick up scratches and scuffs as you use it. A natural patina if you will. I agree with Nomad that this adds character and gives the product it's own tale to tell. Here's what a month of use looks like on this Rugged Case along with months of use on my iPhone Rugged Case. (Note that they look worse in the photos than they actually are.)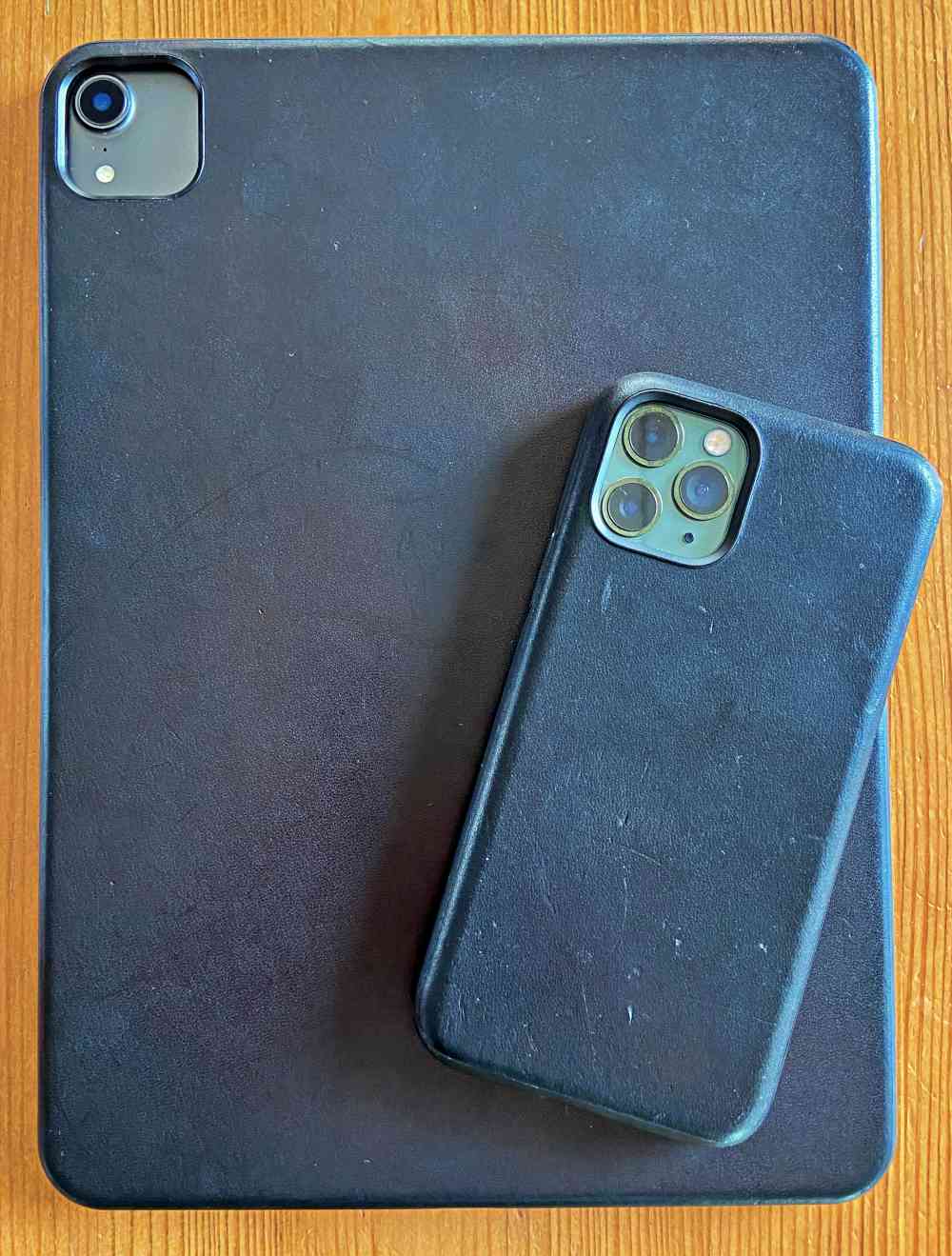 This is not an inexpensive case, but nor does it feel like one. It's premium all the way. Should you want more screen protection, Nomad does have a folio version for $50 more. If you like the function but don't need the leather, they make soft-touch PU versions of both for $69 and $79 respectively.
What I like
The precision fit and protection
Apple Pencil charging compatibility
Feel in your hands during use
What I'd change
Improve power button action and tactile feedback
Final thoughts
I love this case, plain and simple. It feels great and my iPad is well protected. Having switched from the Smart Keyboard Folio, I find myself not missing the keyboard much and end up using the Apple Pencil even more, especially with new Pencil functionality in iPadOS 14.
Price: $99.95
Where to buy: Nomad
Source: The sample of this product was provided by Nomad