We use affiliate links. If you buy something through the links on this page, we may earn a commission at no cost to you. Learn more.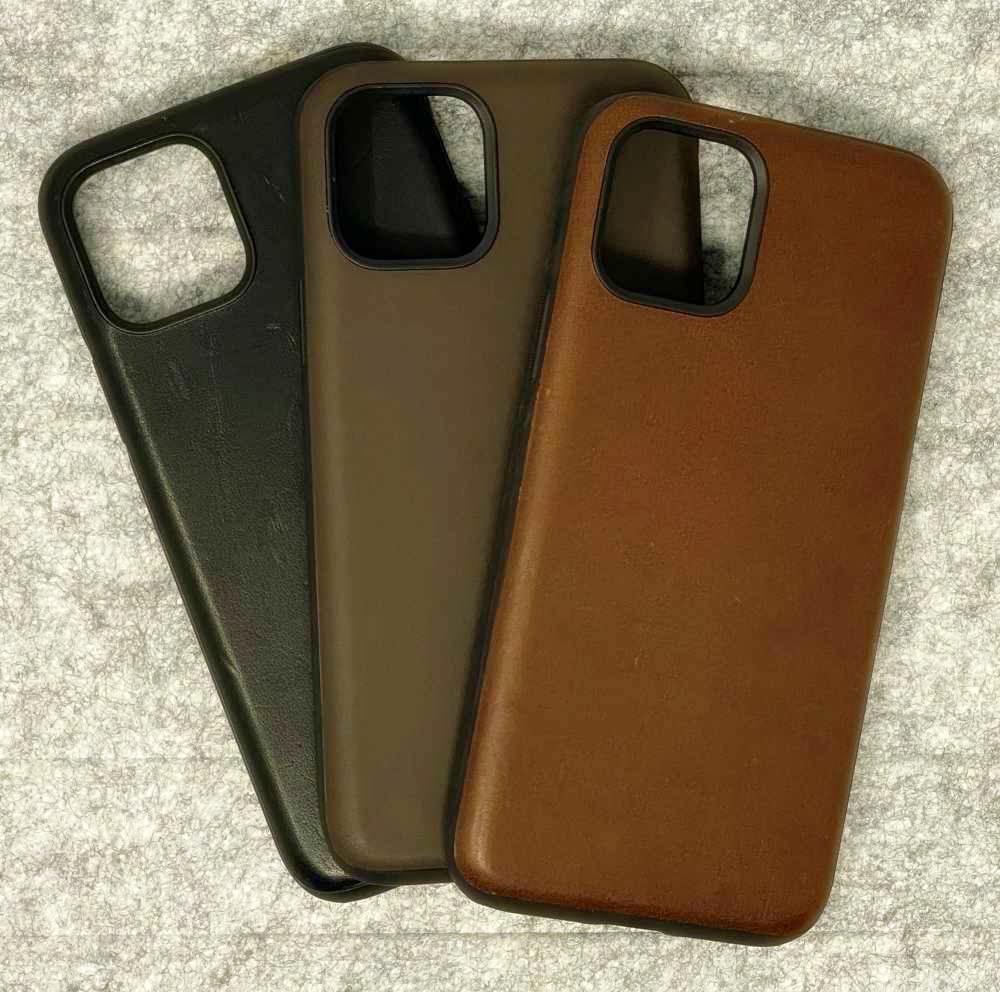 REVIEW – Cases are a necessary evil when it comes to protecting your new iPhone. But a good leather case? Nothing evil about that if it fits well and looks good. Nomad has been working with leather for a while and it just so happens they've got new cases for the new iPhone models. Meet the Nomad Rugged, and Active Rugged for iPhone 11 Pro.
What is it?
Nomad Rugged and Active Rugged are protective cases that use premium leathers wrapped and bonded to device specific frames.
What's in the box?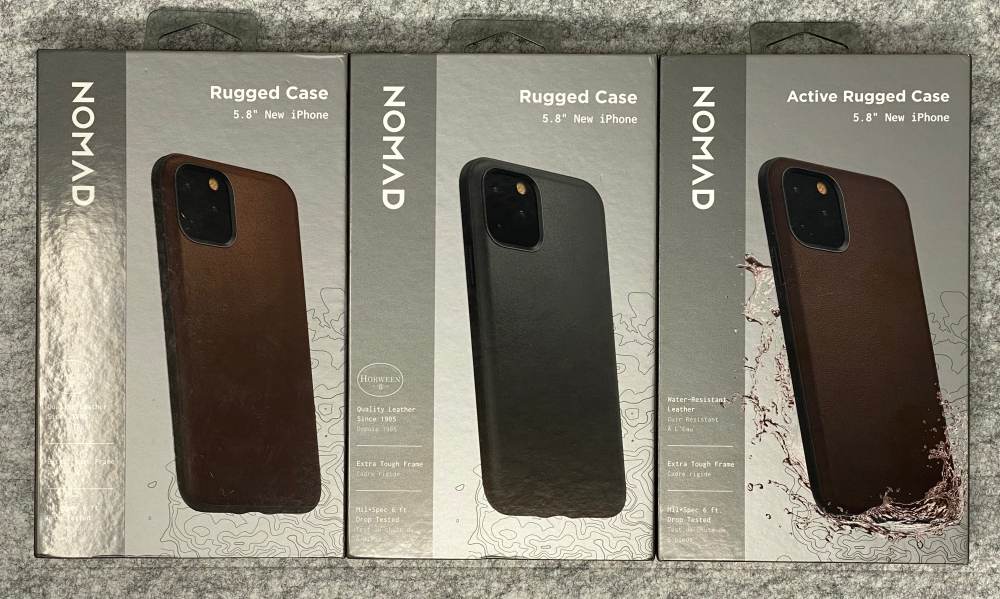 Each box contains the specified case.
Rugged Case in Rustic Brown
Rugged Case in Black
Active Rugged Case in Mocha (also available in black)
Hardware specs
Device Compatibility: These fit the iPhone 11 Pro.  Also available for iPhone 11 and iPhone 11 Pro Max. Rugged Case is also available for Google Pixel 4 and Pixel 4 XL.
Rugged Material: Horween Leather and Extra Tough Frame
Active Rugged Material: Heinen Terracare® Leather and Extra T0ugh Frame
Dimensions: Adds 5.3mm (l) and 3.75mm each to (w) and (d) of an iPhone 11 Pro
Weight: 36g (of protection and leathery goodness)
Design and features
Nomad has paired two specific leathers with an expertly designed frame that fits the iPhone 11 Pro perfectly.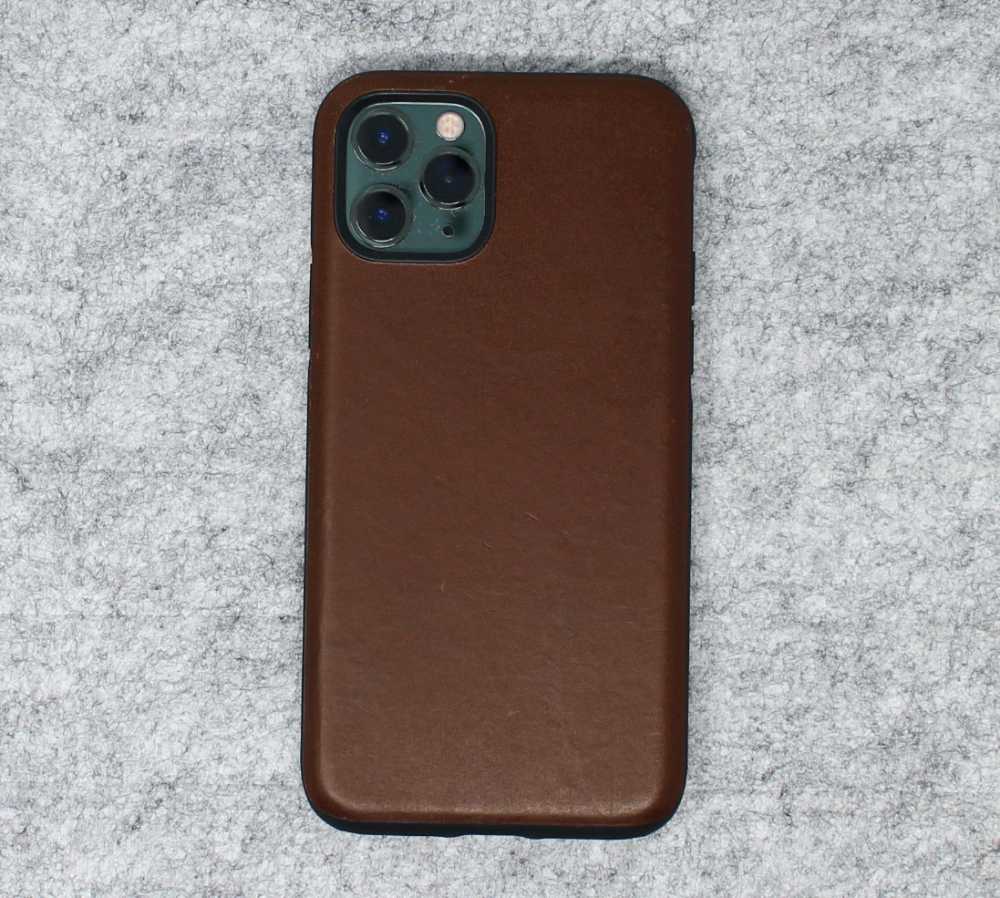 The leather wraps from the back of the case slightly around all four edges to seamlessly transition into the frame which tackles the button protection and openings for speakers, ports and switches. A lanyard (not included) can be attached to the small bridge on outside edge of either speaker hole if desired.


From the front, the edges  sit slightly proud of the phone's glass which is great from a protection standpoint. It's also not so high that it gets in the way of device use if you're swiping to the edges.

The inside is a super soft, but flat material that will protect the glass back of your phone. A very clean NOMAD deboss adorns the bottom edge.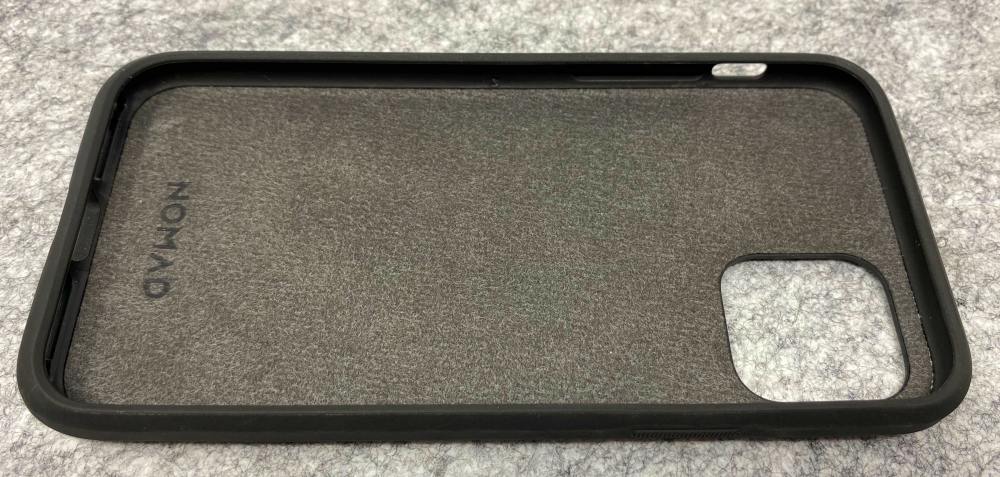 The Camera is given just the right amount of room inside the bezel with protection that doesn't need to protrude outward from the back of the case.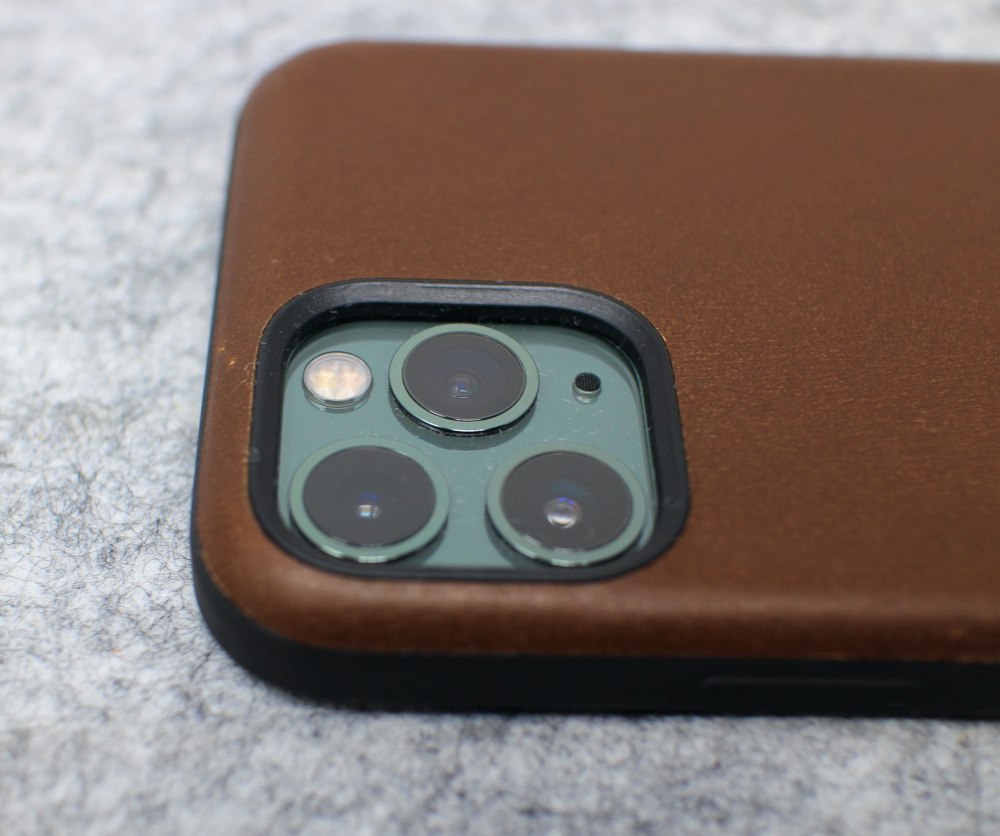 The difference between a Rugged Case and an Active Rugged Case is the choice of leather. Here's the Rugged (L) and Active (R) cases side by side up close. The active looks less porous and also feels that way, slightly more slippery.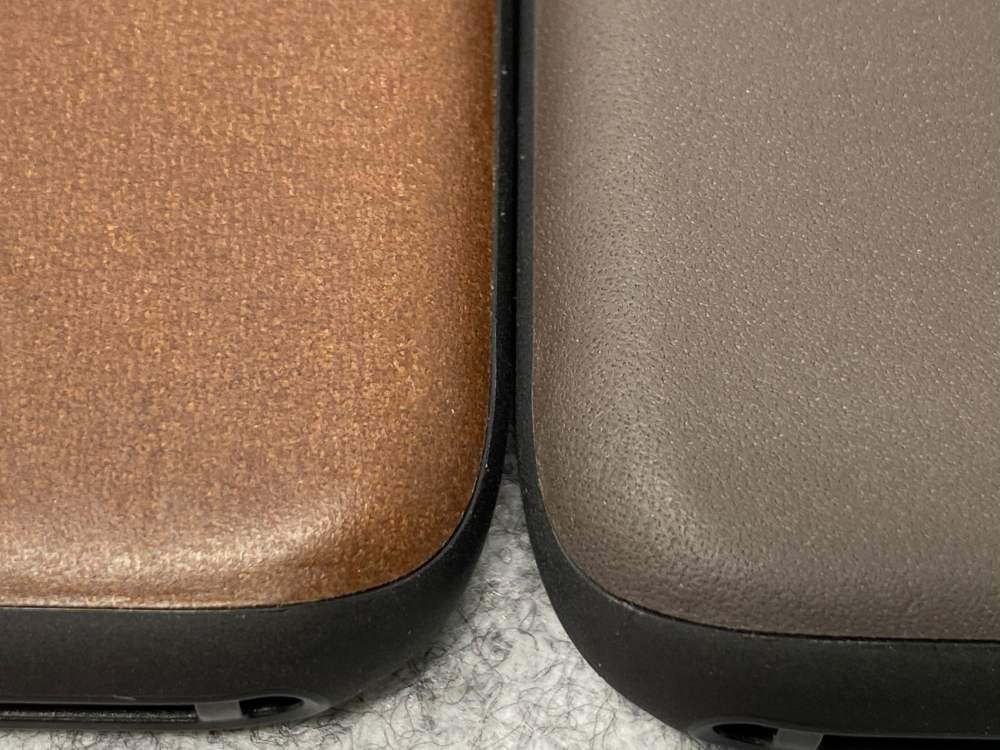 The Rugged case uses Horween leather which is vegetable-tanned and something Nomad has been using for a while across their products. The Active Rugged Case uses Terracare Leather from Heinen, a waterproof leather created by leveraging naturally occurring elements in the hide through a very old tanning process.
Setup
Either of these case styles install the same way. The frame is rigid, but flexible in just the right areas allowing the iPhone to press in easily without worrying about buttons and switches getting hung up. Easy peasy.
Performance
This is review that is very easy to write. The cases fit perfectly, protect well, don't affect the camera, speakers or access to ports, switches and the buttons press easily. Whew.
The things to focus on are definitely the leathers. Historically, leather is super durable and has a great feel to it. It's one of the reasons that so many different types of products are made with it.
One specific thing about vegetable-tanned leather, Nomad's Horween in this case, is that it does take on scratches, scuffs, dents and mishaps. Over time, it's basically a journal of how you've used your phone and the developing patina is something that you are likely to find more attractive, or at least interesting than something still pristine. This shot shows new cases on either side of the black case that I've been using for a few weeks and you can see some of that 'life experience'.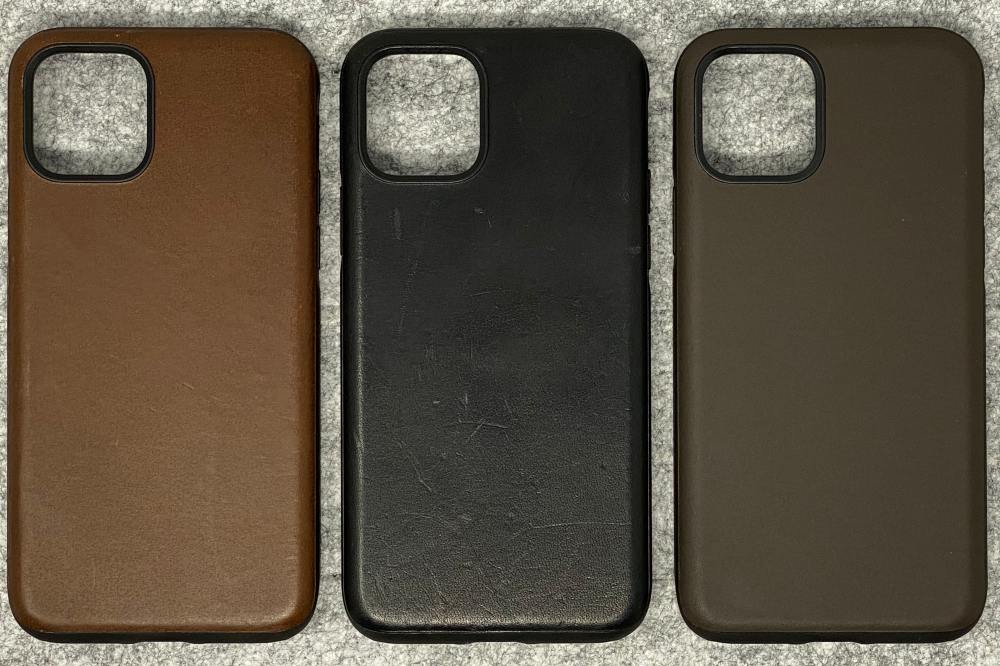 These cases are fully compatible with wireless charging standards and the leather helps keep them from sliding around more than plastic cases would.
If you're having trouble deciding which one suits you best, it'll come down to how much you're around water (Active is more naturally water resistant), how much you like to see your leather patina (Rugged shows more), and what colors speak to you.
What I like
Look, feel and execution of the leather wrap
Perfect fit of the case's frame
Water resistance of the Active Rugged case
What I'd change
More colors – some greys and greens
Final thoughts
A good leather case will last you a long time, possibly even outliving your device. Nomad has a winner here with a ton of attention to detail and it comes together in a case whose value matches or exceeds the retail price.
Price: $49.95
Where to buy: Amazon – Rugged Case – Active Rugged Case
Source: The sample of this product was provided by Nomad