We use affiliate links. If you buy something through the links on this page, we may earn a commission at no cost to you. Learn more.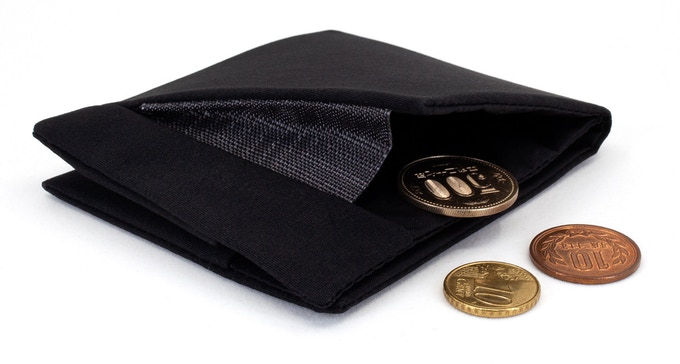 CROWDFUNDED NEWS – I like wallets that are very slim, durable, and have minimalist yet useful features.  Although I do try out other wallets fairly often, the SlimFold Micro Soft Shell Travel Wallet is the one that I have been going back to for my EDC wallet since reviewing it back in 2016.  SlimFold is currently running a Kickstarter campaign for an upgraded version of their wallet that includes a magnet-closure coin pocket as well as "hybrid" RFID material.

Why do I like it?
As mentioned above, I've been a fan of the SlimFold Micro Soft Shell Travel Wallet for a few years, but the one feature that I felt it could benefit from would be some way to hold small, loose items.  The SlimFold Coin Travel Wallet adds this feature in the form of a pocket with a magnetic closure.  It also adds "hybrid" RFID material to help keep the inner contents of your wallet safer from electronic theft while allowing the more exterior cards to still function. It still retains its waterproof capability as well as abrasion resistance, and it holds up to 10 bills, 12 cards, and 10 coins (or other small objects, like SD cards, etc).  I could see myself not only using this for my work trips outside the US, since it holds both US and foreign currency sizes but also as my main EDC wallet as I tend to accumulate coins and other small items in my pockets every few days or so, and this version of the SlimFold would help me keep those little bits organized.
Where can I find more info?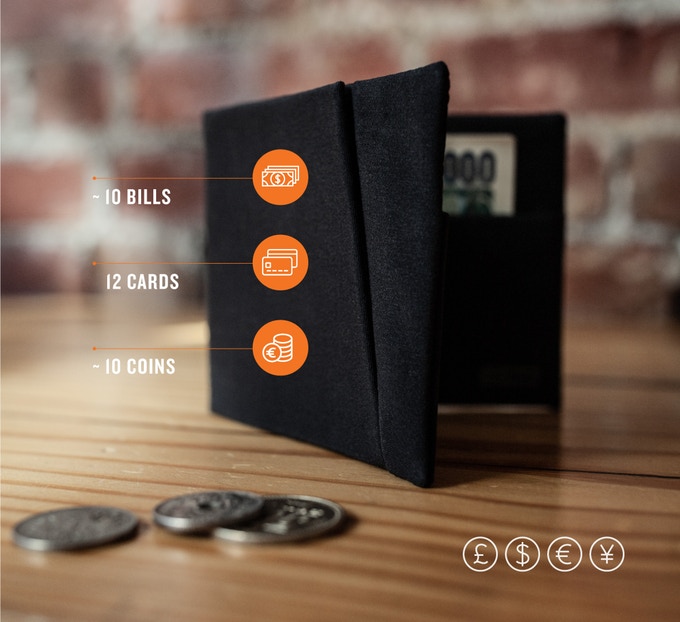 The SlimFold Coin Travel Wallet campaign ends on November 19, 2019 and it has already well exceeded its funding goal of $10,000. Pledge packages start at $39 for a single SlimFold Coin (note that some of the pledge packages include SlimFold's Slim Pack backpack as well). After the campaign ends, rewards are estimated to start shipping in April 2020. Visit their Kickstarter page for all the details.