We use affiliate links. If you buy something through the links on this page, we may earn a commission at no cost to you. Learn more.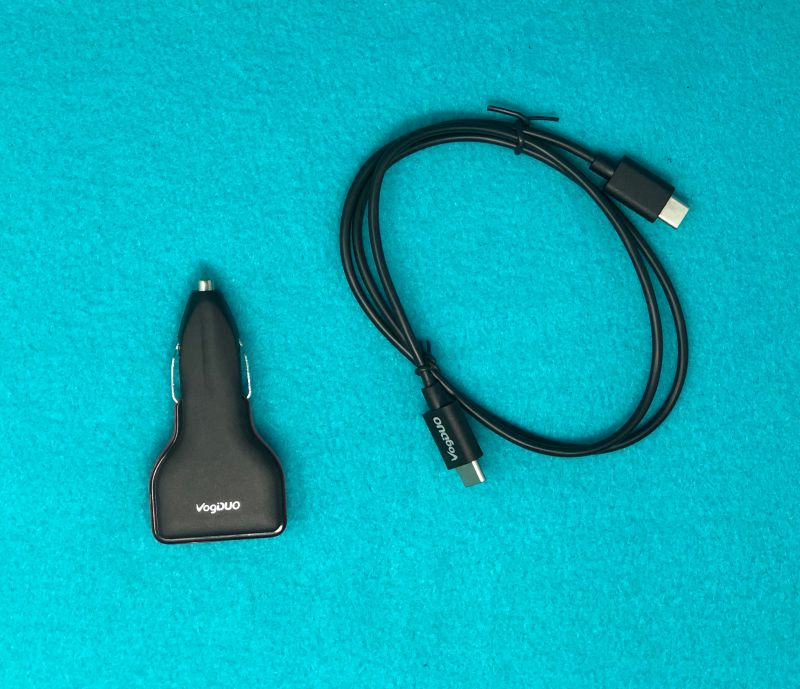 REVIEW – We all have charging units in our cars. It's part of the Gadgeteer Code. Some of us even have power inverters that provide AC power. With today's larger devices, however, the trickle of power our cars provide needs to be stepped up a bit for the larger phones, tablets, laptops, action cameras, and gaming boxes we carry around. VogDUO has released their Charger Go to meet this need. I was sent a test unit and have been using it for a few weeks and am ready to report.
What is it?
Power adapter for 12 volt systems with both a USB-A and a USB-C port that provides 57 watts of power.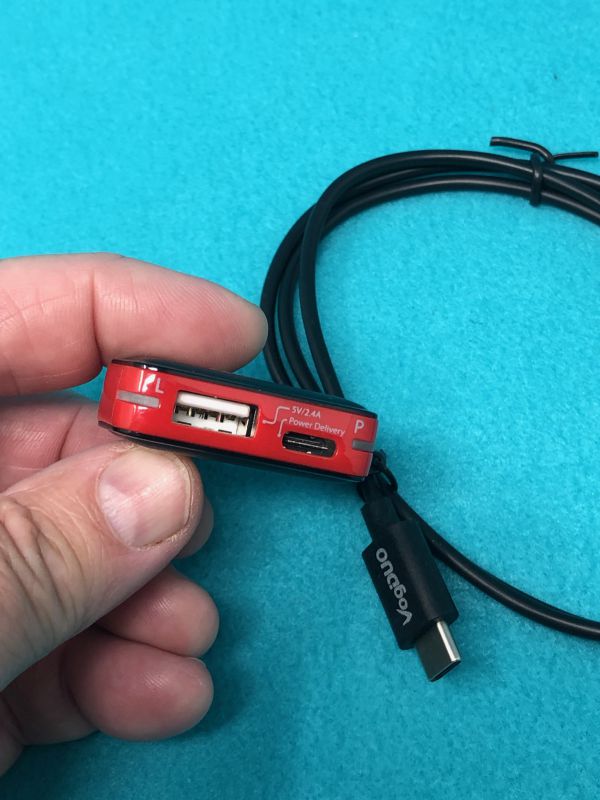 What's in the box?
The Charger Go itself
USB-C cable
User Guide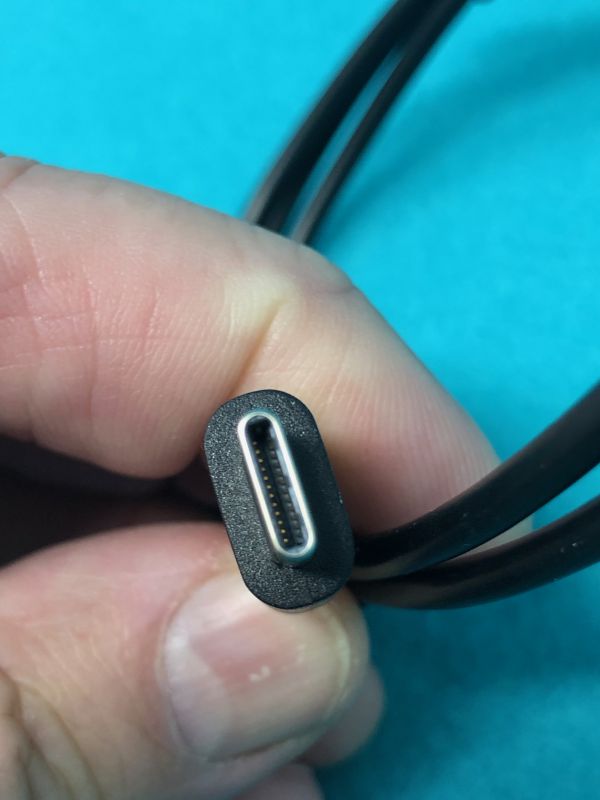 Hardware specs
Power Delivery Technology
Future-Proof USB-C Port
Lowest Profile
Car Battery Indicator
Flame Retardant

Design and features
VogDUO has a lot of varied products to support your gadgets: cables, wall chargers, car chargers, travel kits, etc. The engineering in the Charger Go is a leap forward, however. Not only will it intelligently deliver the correct power for your USB-A devices, but it will (at the same time!) deliver power through the USB-C port to your Switch, iPad, GoPro, or even your USB-C-powered MacBook! While I don't have a recent MacBook to substantiate that last claim, I can say that the power delivered through the USB-C port will charge your devices faster than other car chargers. I've been using it in my car, and have been pleased with the rate that it charges whatever device I throw at it. My power banks (which can take a long time to top up) seem to go from flat to full in no time. My iPhone (8 Plus) gets charged from low to mid-range almost instantly. (I'm running the iOS 13 public beta, so there are some battery-draining things happening on my devices right now!)
When you first take it out of the minimal packaging, you can tell it's a quality piece. It passes the Gadgeteer "creak" test with flying colors, and the tip is a nice solid piece of metal, rather than a thin punched-out cap.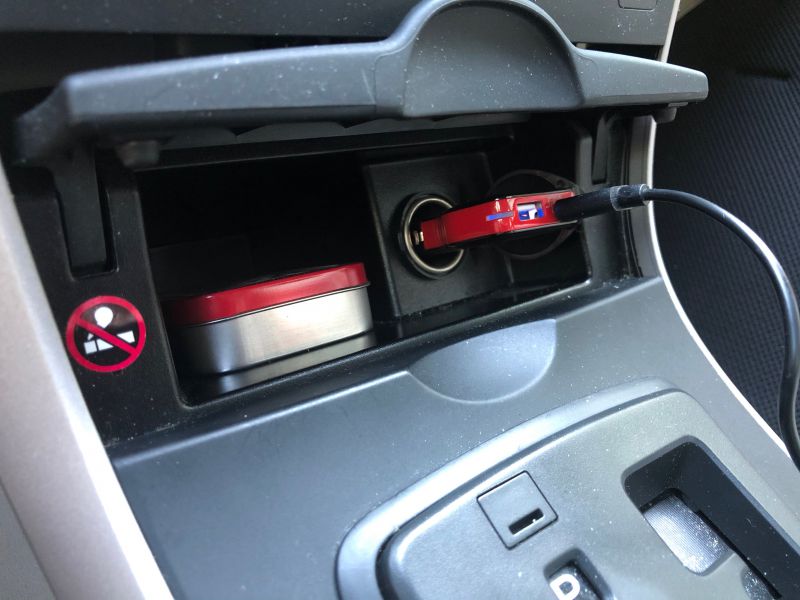 Another feature of the Charger Go is the profile. I'm not one to be precious about how my car interior looks (it's a Corolla, mind you!), but the slim device is a lot less chunky than the usual plugs I've used. And the fact that it's made from flame-retardant material makes me rest a little easier, knowing that there's a lot of electrical witchcraft happening inside.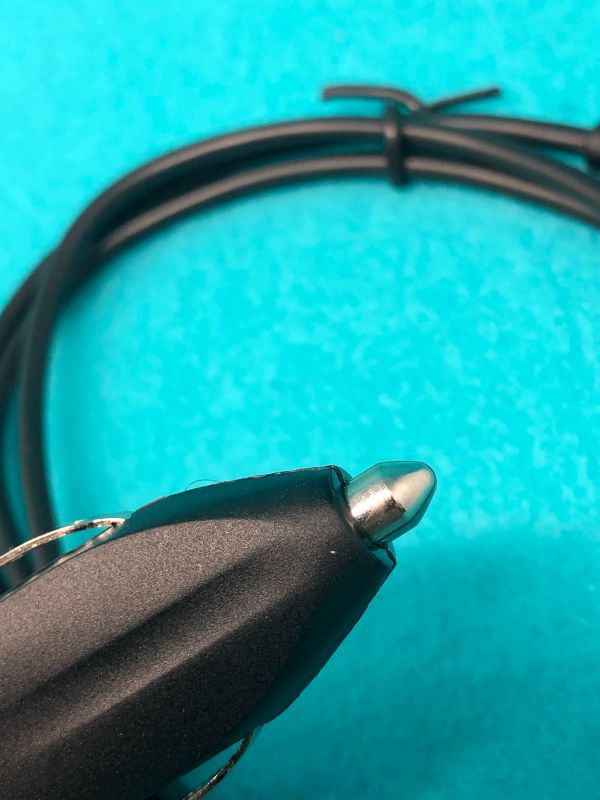 On one of our recent trips, we rented a car with an infotainment system that warned about leaving navigation or CarPlay on while using battery power and I thought this was an interesting addition. But it was just a simple, "Hey, dummy, you've not turned off the accessory power", not a smart sensor that let you know that the battery was actually getting discharged. The Charger Go has this sensor. If it's not getting full power from your vehicle's electrical system, there's a warning LED that indicates this. Nice touch.
What I like
USB-C!
Very slim unit
Car battery discharge warning
Flame retardant material
What I'd change
Final thoughts
A car USB charger is nothing new. One with two ports is a little more unique, but still, there are dozens on the market. If you want USB-C as well as the old-school USB-A, you're going to be hard-pressed to find a good half-dozen. And I know of none that offer Power Delivery besides the VogDUO Charger Go. Plus, the sleek unit has lights for power and a warning LED for your car's battery. Not a bad package for $50.
Price: regularly $49.99, currently on sale for $39.99
Where to buy: company website
Source: The sample of this product was provided by VogDUO.