We use affiliate links. If you buy something through the links on this page, we may earn a commission at no cost to you. Learn more.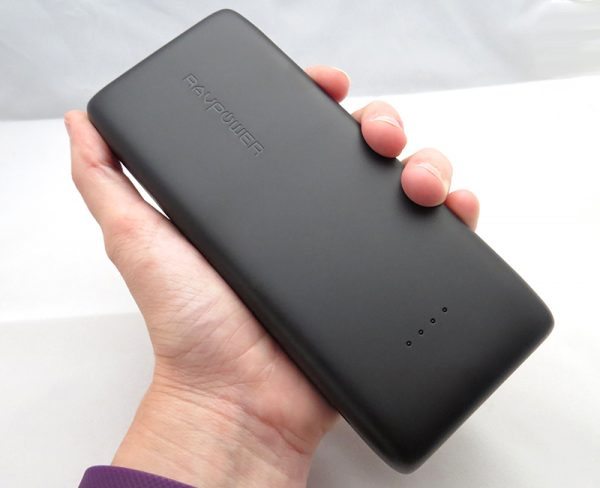 If you are someone who uses your phone often, you may find yourself at the end of the day diving for the charging cable. With the onset of Pokemon Go on top of daily use, we've had a struggle in this household with keeping our phones charged up. Thankfully, RAVPower saved the day by offering their Ace Series 22000mAh external battery pack with not one, but 3 USB ports.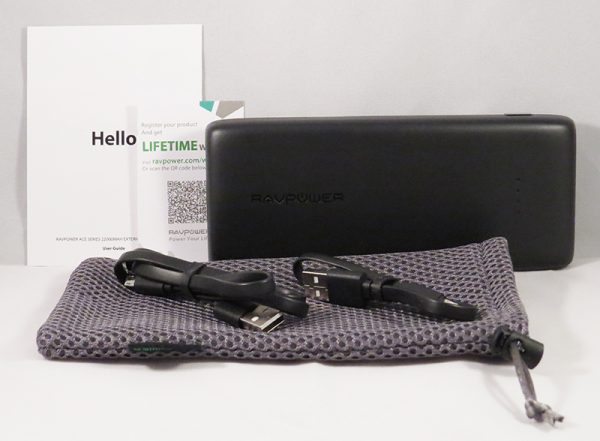 In the box you'll find the battery pack, two Micro-USB charging cables, a carry pouch, user guide, and lifetime warranty card. The carry pouch is nicely made, but I never found myself using it. I would, however, use it if I were throwing the battery pack it in a bag for a trip.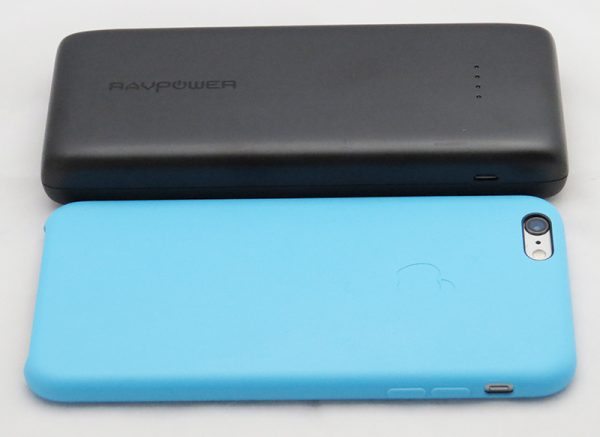 This battery pack is definitely not one to slip into a small purse. It is quite heavy, though not terribly bulky for the capacity it holds. It is shaped in a way that you can hold it in your hand, though the plastic is a little slippery, or stick it in a deep pocket if you have one. I found it best to just throw it in a backpack for taking it on the go.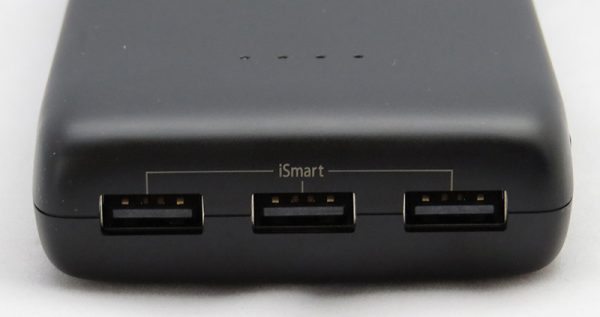 There are three USB ports, using the iSmart 2.0 technology, allowing the unit to charge your device quickly and efficiently. The total power output is 5.8A, while each port is capable of 2.4A. If you plug in a third device, it won't charge quite as fast, but two devices charged very quickly, with two iPhone 6S Plus's charging around 70% in less than an hour.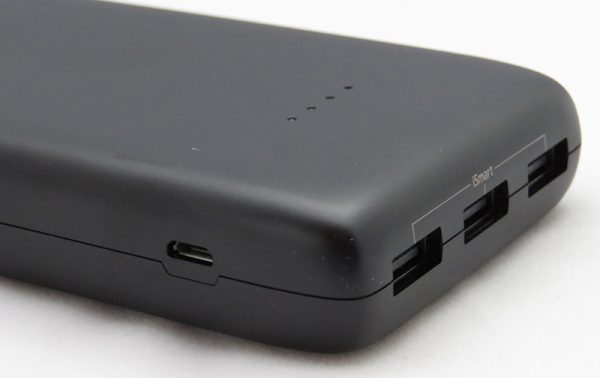 As with most other portable battery packs, it uses a Micro-USB cable to charge. Charging takes a good while, though not because the port is slow. With a 22000 mAh capacity to fill, charging it overnight was the best option, as it took around 10 hours to recharge it completely.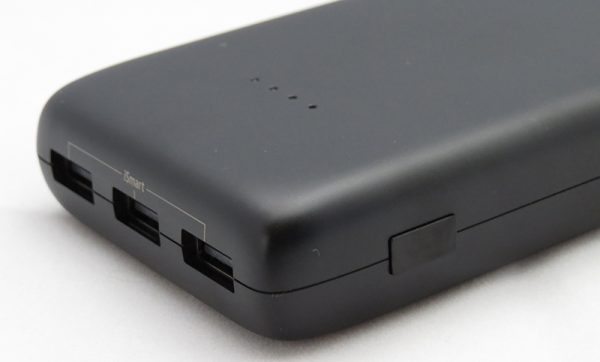 Once you have the battery charged, you can check the status by pressing the button on the other side of the battery pack. This will light up one to four blue dots on the top of the battery, indicating how charged the pack is. I would have loved having a few more dots to really tell how low the battery was getting, since each dot represents a quarter of the battery capacity. That single dot could be almost two charges of your iPhone, or nearly empty.



One reason why I chose to review this battery pack, was that the price was very reasonable. Enough so, that I was worried that it would have much less power than indicated. I was pleased to find out that it seemed pretty close to what it advertised. My roommate, who is a hardcore Pokemon GO player and therefore drains his battery quickly on his phone, used this for a week without charging to keep his phone topped up, with one day of sharing use with a friend. He was extremely happy with the battery pack, because of how long it lasted, but also because it charged his and his friend's phone up so quickly.
Overall, this battery pack worked great, and for the price, seems to be an excellent value. Not only will it charge my phone up quickly, but with its durable exterior and solid construction, it will make a great portable charger to throw in a backpack for weekend or week long trips. I would definitely recommend the RAVPower Ace Series 22000mAh Portable Charger if you are looking at a high capacity battery pack to take with you.
Source: The sample for this review was provided by RAVpower. Please visit their site for more information and Amazon to order.