We use affiliate links. If you buy something through the links on this page, we may earn a commission at no cost to you. Learn more.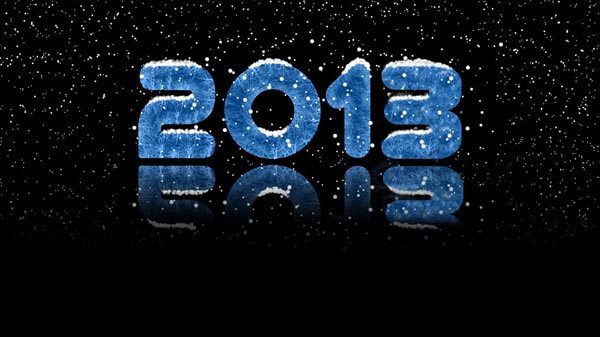 At the end of each year, I like to take a look back at the reviews we've posted to see which ones were the most popular with you, our readers. Sometimes it's a surprise and other times it's not. Let's see how it has turned out for this year.
25. Julie's Gadget Diary – Is the Samsung Galaxy Note II too big? by Julie Strietelmeier (March, 2013)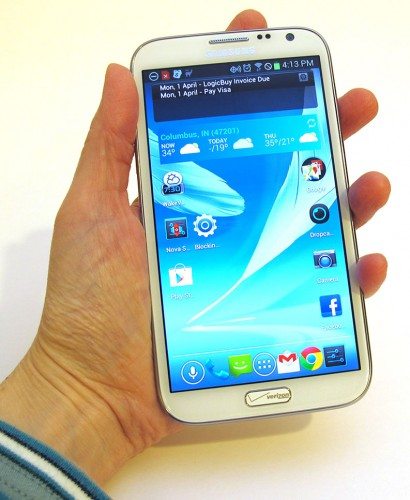 We start out the top 25 reviews of 2013 with a post that wasn't really a review in the true sense of the word. It was an article with my thoughts on the Galaxy Note 2's size and how I loved the device but found it too big to carry around comfortably. I still go back and forth wanting to use the Note 2, but always seem to end up sticking with my Samsung Galaxy S3 because it's more pocketable.
24. How to: ES File Explorer for Android – Cloud Management Heaven by Ian Lim (May, 2012)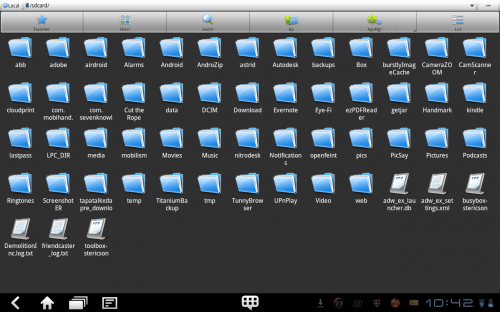 Ian has given us some really useful software reviews over the past couple of years. This is his how-to article from 2012 that shows Android users how to manage their cloud based files.
23. Dropcam HD WiFi Camera by Julie Strietelmeier (June, 2012)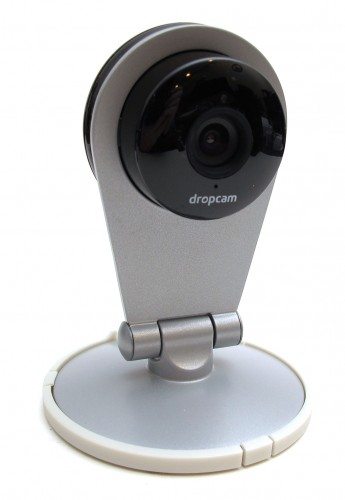 Dropcam makes my favorite wireless cameras. This review that made the top 25 list isn't for their latest and greatest camera though. If you're thinking about buying a security camera, you should check out the latest Dropcam Pro. It has an awesome wide angle view.
22. Jawbone Up activity tracker by Julie Strietelmeier (April, 2013)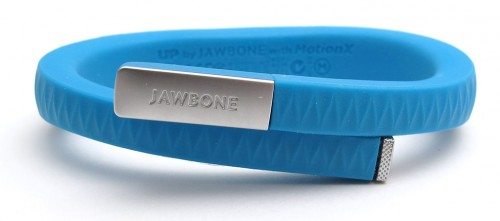 I figured there would be quite a few activity tracker reviews on the list this year given the fact that I've reviewed so many of them! I enjoyed test this one from Jawbone because it was easy to put on and take off and you could shower with it. The only knock I had against it was its lack of wireless syncing.
21. Verizon's Wireless Home Phone Connect by Dave Rees (July, 2011)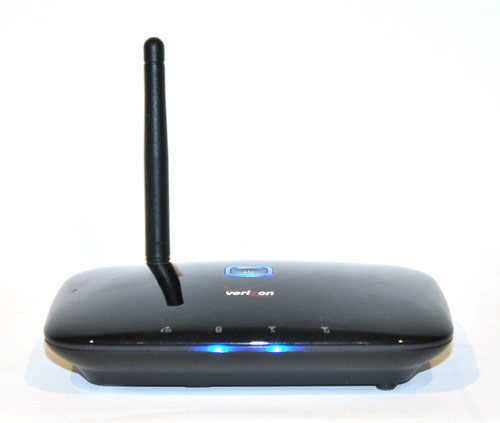 This review is a gadget / service that helps you cut the cord of your analog phone in favor of using your broadband connection to make and receive calls.
20. X-mini II Capsule and MAX II Capsule Speaker by Ian Lim (May, 2012)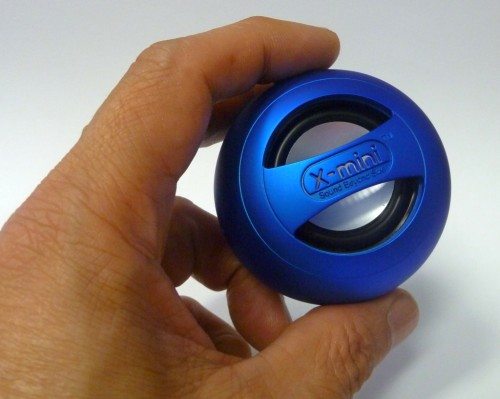 This is one of those reviews that make me scratch my head. I'm not knocking Ian's expert reviewing skills, but I'm wondering what it is about this little speaker that made the review so popular this year?
19. Ting's Pay-For-What-You-Use cell service by Dave Rees (January, 2013)

Dave took a look at this pay-as-you-go cell phone service that saves you money and doesn't require a contract like the big guys.
18. Citizen Eco-Drive Watch by Don Damiani (January, 1999)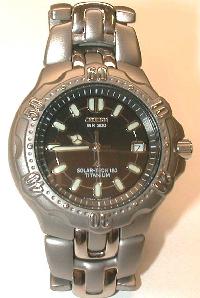 This review is the oldest review on the list, was #16 on last year's list and has been on the list since I started it back in 2009. The Eco-Drive line of watches has endured for years and I've even reviewed 2 newer Eco-Drives this year.
17. Amazon Kindle Paperwhite eBook reader by Ian Lim and Julie Strietelmeier (October, 2012)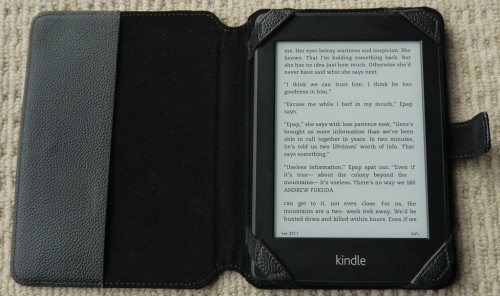 In last year's top 25 list, I made the comment that I was surprised that the Kindle Paperwhite failed to make the list and wondered if it would make the list in 2013. Well guess what, it did 🙂
16. Bellroy Slim Sleeve Wallet by Andy Jacobs (August, 2013)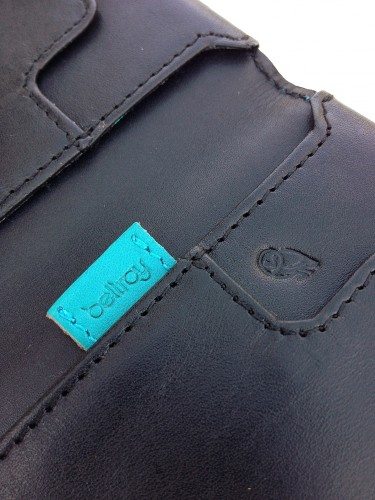 Andy took a look at this obviously popular slim leather wallet. I continue to prefer zippered wallets like my current favorite the Waterfield Finn.
15. Android Mini PC by Elizabeth Rodriquez (October, 2013)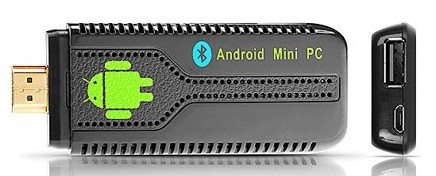 Are you what is referred to as a "cord cutter"? A person who decides not to pay for cable or satellite TV and finds free or much lower cost ways to watch shows? Elizabeth talks about the Android PC gadget, which helps you do just that.
14. Samsung Galaxy S4 Android smartphone by Julie Strietelmeier (July, 2013)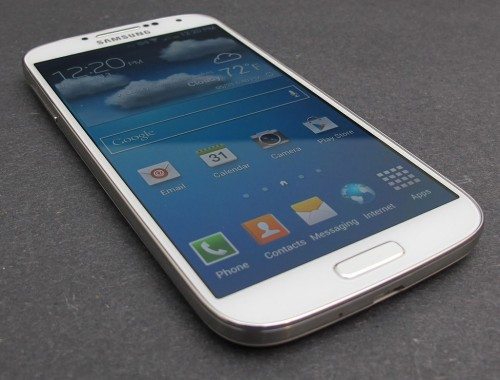 I wouldn't mind having this phone right now since I'm still using an ancient Samsung Galaxy S3. I'm looking forward to seeing what Samsung will give us with the S5 next year.
13. BlackBerry Z10 smartphone by Julie Strietelmeier (April, 2013)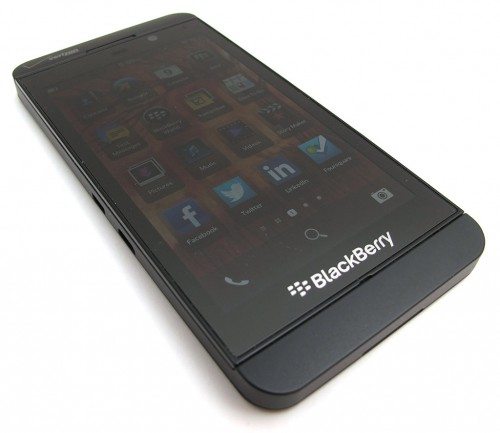 Awwww, poor Blackberry… I wonder if 2014 will be the year you finally give up…
12. Monster NCredible NTune On-Ear Headphones by Janet Cloninger (December, 2012)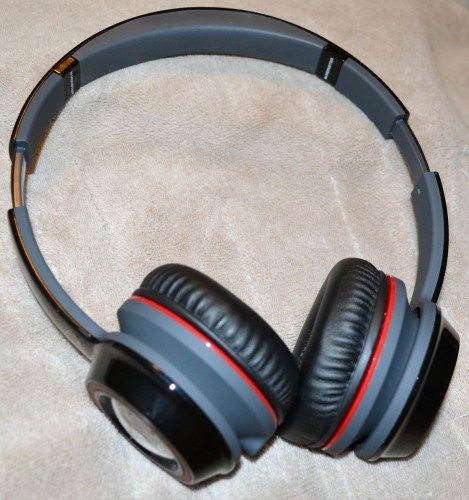 We sure like our headphones and earphones on this site. Especially ones that make you feel like your head is in a sub woofer 😉
11. Samsung Galaxy S3 Multi Window by Ian Lim (February, 2013)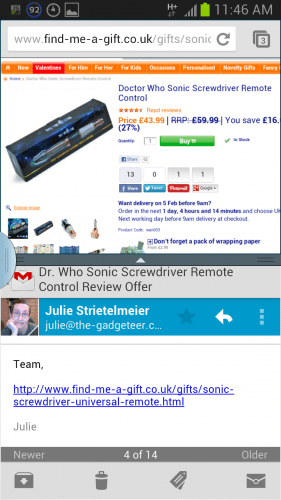 We don't do many app or software reviews here on The Gadgeteer, but this is Ian's second software review to make the top 25 list of 2013.
10. netTALK DUO WiFi by Bill Kuch (August, 2012)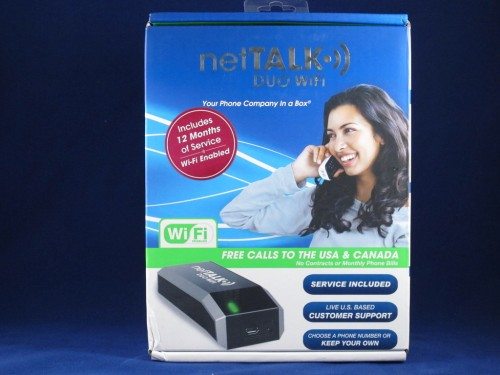 Thinking about dropping your landline phone line? We have 3 reviews in this top 25 list that can help you decide if that decision is the right one for you.
9. SimpliSafe 1500 Home Security System by Julie Strietelmeier (July, 2009)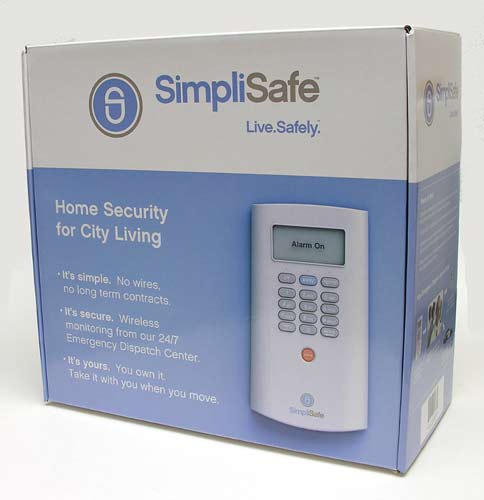 Here's another surprise review from over 4 years ago. I'm still using the Simplisafe and I am actually planning to add a few more sensors to my house soon. Ease of use and quick setup gives this home security system 5 stars.
8. 5 Nexus 7 cases to protect your new tablet by Julie Strietelmeier (December, 2012)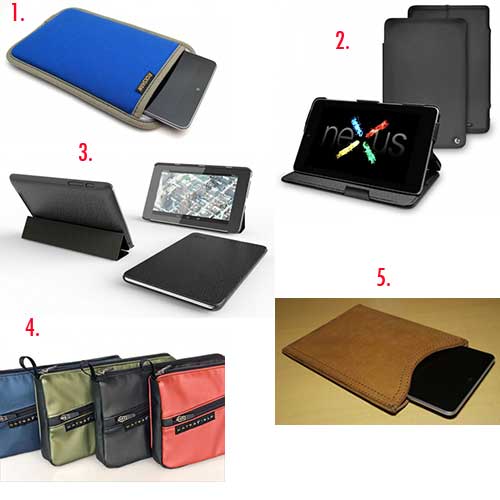 Three of the five cases in this Nexus case round up article are still relevant for the latest Nexus 7 tablet. If you're still trying to figure out a case to protect your 2013 version of the tablet, give this article a quick read.
7. HTC DROID DNA Android smartphone by Julie Strietelmeier (January, 2013)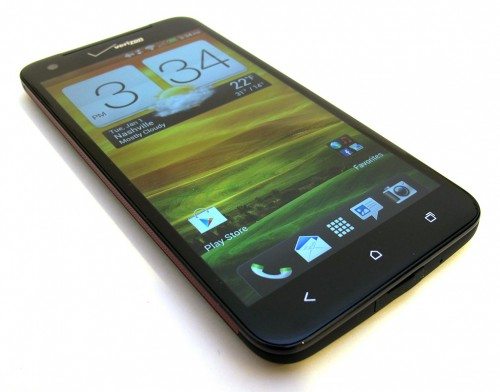 This Android smartphone from HTC offered some nice high end features like wireless charging, quad core processor, 1080p display, extra camera features and Beats audio. But it received a big fail for only having 16GB of memory.
6. Apple iPod nano (7th generation) by Larry Geisz (February, 2013)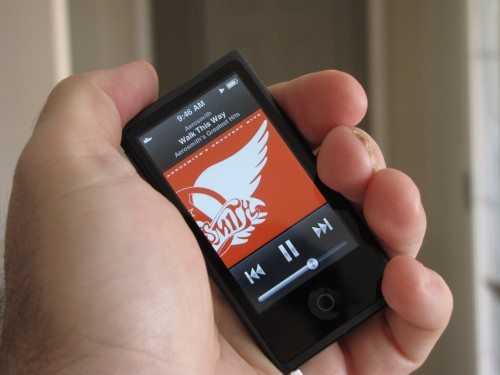 This review goes to show you that stand alone audio players like the iPod are not a dying breed. Hey, I'm still using my ancient iPod classic!
5. Adidas Springblade Running Shoes by Julie Strietelmeier and Dave Rees (August, 2013)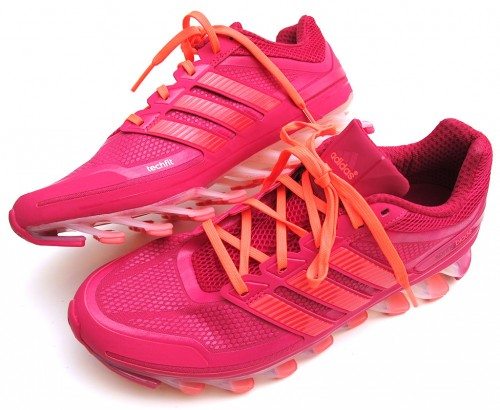 It surprises me that a running shoe review would generate as many views has it has. But I guess the Adidas Springblade isn't an ordinary running shoes. Its unique bladed sole design is what attracted me to try them. But since I'm not a runner, Dave volunteered to give them a "real" review, while I just wore them as every day sneakers.
4. Joyetech EGO-T e-Cigarette by Ian Lim (October, 2012)

This article must resonate with a lot of potential non-smokers. After trying these electronic cigarettes, Ian managed to kick the real thing and even shared his 1 year E-cig update with us a few months ago.
3. Why we switched from the iPad Air to the iPad mini with Retina display by Janet Cloninger and Dave Rees (November, 2013)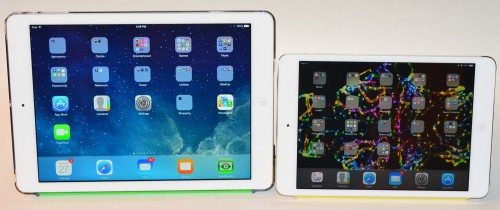 Janet and Dave shared their experience with buying the new iPad Air, only to exchange it later for a new iPad mini with retina display. Size obviously mattered to them when it came to tablet portability.
2. Nokia Lumia 822 Windows Phone 8 smartphone by Julie Strietelmeier (January, 2013)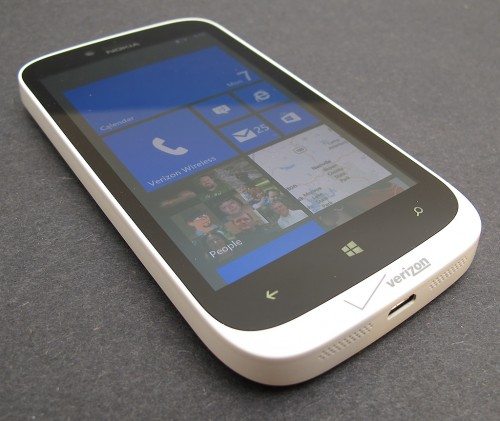 This was the first Windows Phone smartphone that I'd tried in many years. Although it was interesting to try, it didn't make me want to ditch my Android phone anytime soon. That said, I'd really like to try the Lumia 1020 with its insane 41MP camera.
1. magicJack PLUS by Bill Kuch (July, 2011)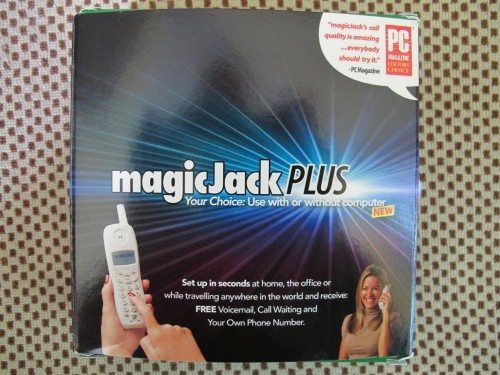 For 3 years in a row, the most read review, with over 112,589 views, is for a gadget that allows you to dump old analog phone and use your broadband connection for local and long distance calling. Not only is this the most read review, but it's also the review with the most activity in the comments section which has over 2149 user comments.
Many thanks for all the hard work that The Gadgeteer team put in to bring you these great reviews and all the others that didn't make the list!
What was your favorite product of 2013? Did we review it?