We use affiliate links. If you buy something through the links on this page, we may earn a commission at no cost to you. Learn more.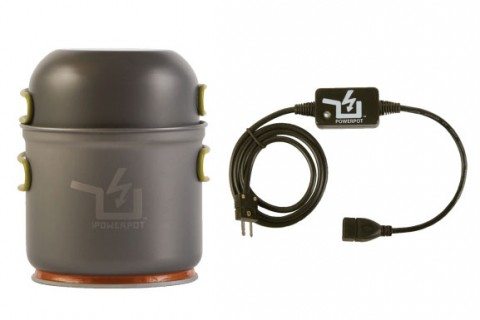 There are lots of people like me that like to bring gadgets with them while camping.  Although I try to disconnect a bit, it's nice to bring my cell phone and a few battery packs with me.  Wouldn't it be great to to use an item to charge my mobile devices while I cook at a campsite? I recently had the opportunity to review the Power Pot V, by Power Practical, which can do just that.  Originally a Kickstarter project in 2012, the Power Pot is a thermoelectric generator that converts heat into DC electrical power.  Let's take a look!
Note: Images can be clicked on to view larger size.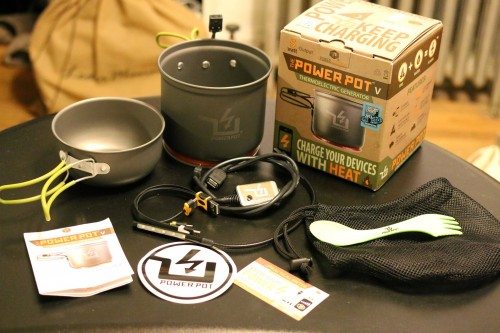 The PowerPot V bundle that I received came with the PowerPot, 5V PowerPot Regulator, 3-in-1 fast charging cable, 4-LED USB light, and green spork.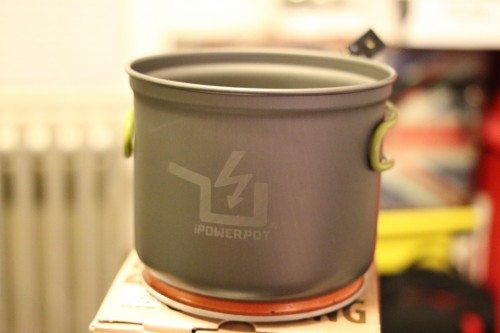 The PowerPot is made of hard but lightweight anodized aluminum.  The pot alone measures 4.5" x 5.5" and weighs 12.1 oz.  With the included lid it's 4.5" x 8" and weighs 18.2 oz.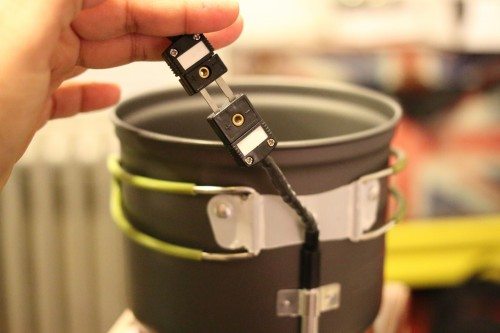 All you need to do with the Power Pot is add water to the pot and place it on a flame or heat source to boil the water.  It will start to charge the USB device that is connected to the pot!   The generated output is 5W maximum at 1A.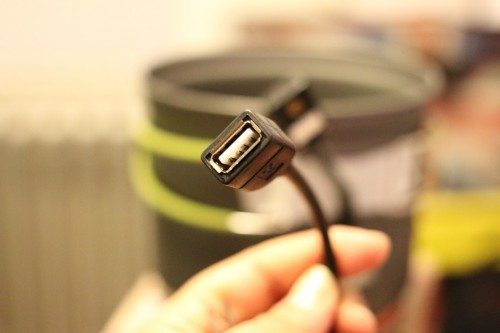 This is the USB port on the other end of the regulator cable.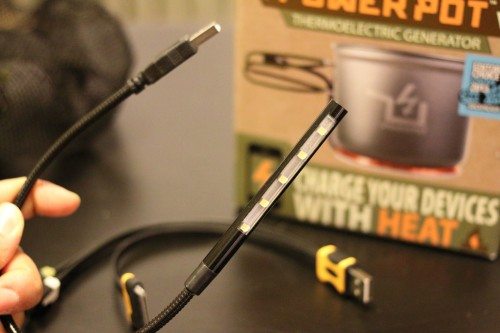 You can plug in the included LED light or the 3-in-1 charging cable.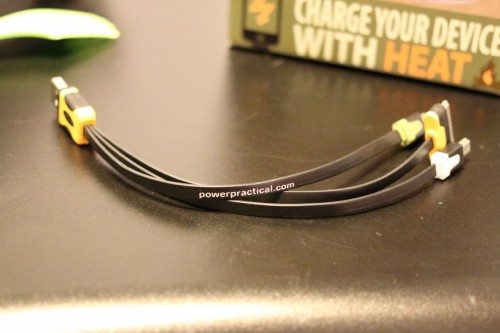 The 3-in-1 charging cable comes with a 30-pin iPhone, microUSB and miniUSB connectors for various devices.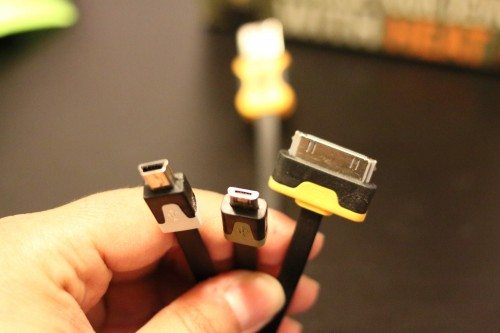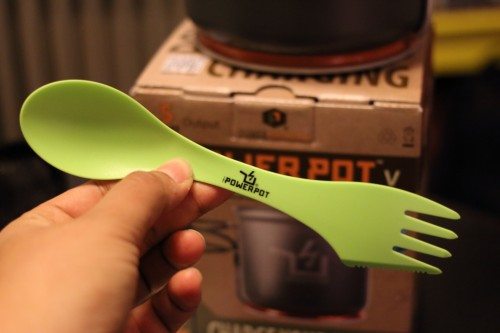 The green spork that came with the Power Pot is pretty nifty.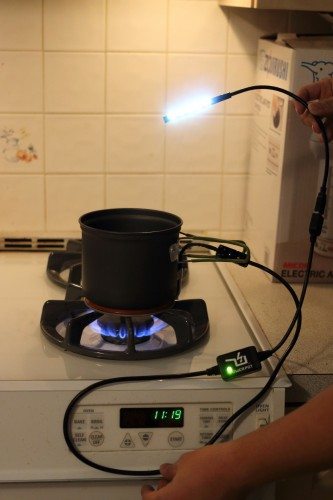 I decided to test this on a gas stove. We added some water in the pot, then put it to boil. As soon as the flame was on, the LED USB light  immediately turned on. Pretty cool!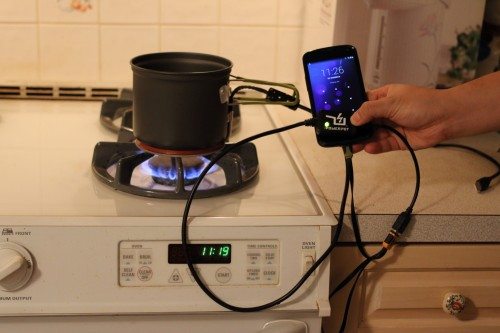 We also tried my Nexus 4 cell phone, and that charged right away as well.  I didn't leave the stove on for a long time, but the advertised average charging time for a cell phone is 60-90 minutes.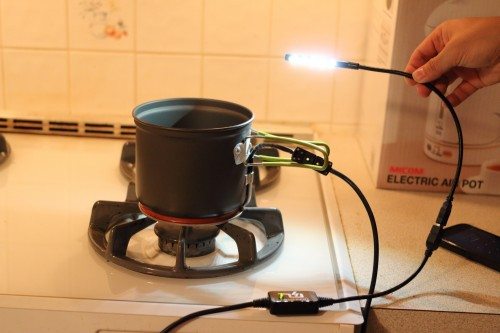 I wanted to see if the light/cell phone kept charging after we turned the flame off, and it did stay on for a bit. As the residual heat died down, the LED slowly dimmed.
I really like the Power Pot and can see it being very useful in a time where there is a power outage in my house or if I go camping.  It can charge almost any USB device, including cell phone, cameras, GPS units etc.  The Power Pot V is available online on their website for about $149 for just the Power Pot V, or with various bundles that go from $169 – 189.  There are also many accessories available, including battery banks and a PowerPot Stove.  There are also stores in the USA, Canada, and the United Kingdom that stock the Power Pot.
Product Information
Price:
$149 and up
Manufacturer:
Power Practical
Requirements:

Flame or heated surface to boil water/liquid

Pros:

Quick charging via USB as soon as heat is applied
Lightweight

Cons:

Only outputs 5V 1Amp - not enough for tablets and bigger portable devices