We use affiliate links. If you buy something through the links on this page, we may earn a commission at no cost to you. Learn more.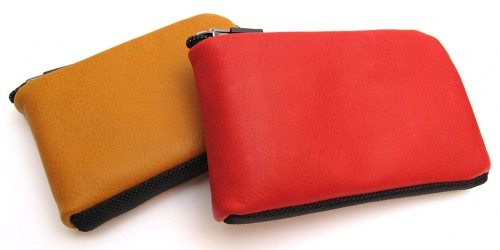 When I find a product or a brand that I like, I tend to be very loyal to it. As an example, I've been using the same exact WaterField Designs Catch Wallet since I reviewed it back in 2005.  I even gave them as gifts to everyone on The Gadgeteer team a couple years ago. When Heidi from WaterField Designs contacted me to let me know that they were adding a new wallet to their line, I was very excited. Let me introduce you to the Finn Wallet…
Note: Images can be clicked to view a larger size.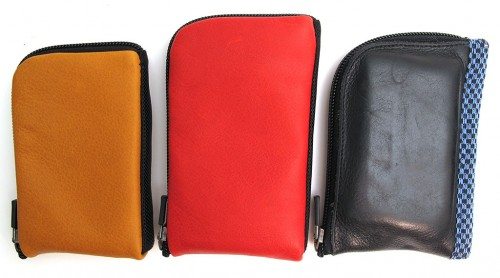 The Finn comes in 2 sizes and 6 colors. In the image above you see the small Finn in Camel and the larger Finn in Red next to my 7.5 year old Catch wallet also from WaterField Designs.
Size 25 (small): $29 / 4.5″ x 2.8″ – 1.4 oz.
Size 27 (large): $29 / 5.1″ x 2.9″ – 1.7 oz.
Catch: $27-$29 / 4.75″ x 3.5″ – 1.7 oz.
The Finn wallets are made of full-grain cowhide with a deer tanned finish that is very soft and supple. They make your hands and your nose (love that leather smell) very happy.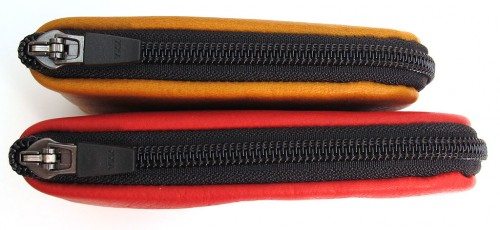 They feature WaterField's great locking zipper that secures all the contents inside the wallet.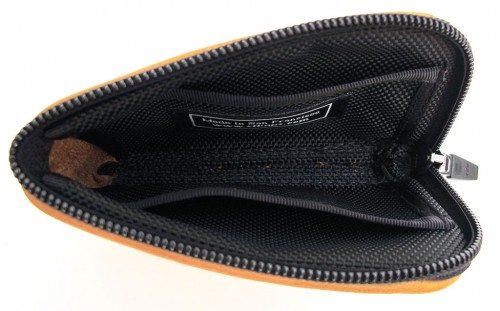 Unzip it and you'll find an interior that is lined in black canvas with a canvas pocket on either side.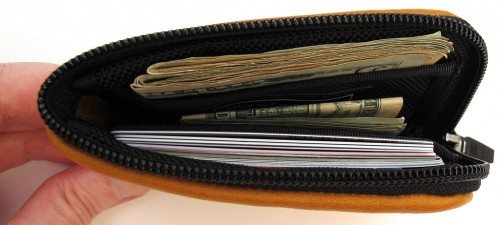 I keep folded money in one pocket and various cards in the other pocket. There's room in the center for folded receipts, your grocery list, etc.
The smaller Finn (shown above) is slightly smaller than the Catch wallet that I've been using. The first thing I noticed when transferring all my bills and cards to the Finn from the Catch wallet is that the Finn doesn't hold quite as many cards as the Catch. Of course you could split up your cards between the two pockets and put the cash in the center – which is probably the recommended way to use the wallet… it's just not how I use it, and it's all about me 🙂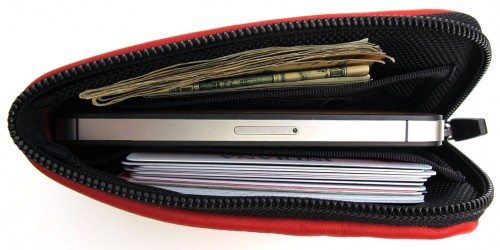 The larger sized Finn has plenty of room for a stack of money in one pocket and all my cards in the other. There's even enough room in the center for an iPhone sized phone.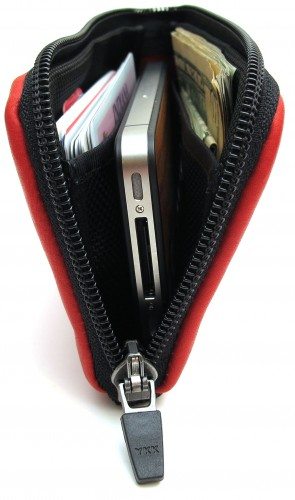 Unfortunately the larger Finn is about .25 of an inch too small to hold my Samsung Galaxy S3. Bummer.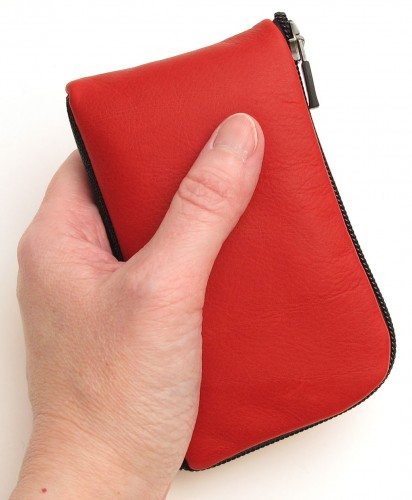 I love these new Finn wallets. They are very attractive and are made to the standards I've come to expect from WaterField. I don't have a bad thing to say about them other than the fact that I shed one tear because my phone doesn't fit in the larger size. I'll recover though… don't worry about me.
If you want a great looking wallet that will last you for years and years, these fit the bill. And speaking of bills, once you pay for a Finn, you'll still have plenty of money left over to put inside it!
Now I just need to figure out which one I'm going to use…
Updates 03/19/15
I'm still using the larger red wallet. I have the smaller one as a backup if anything happens to the red one and I also have a few of WaterField's original Catch wallets stashed away just in case. Can you tell that these are my all time favorite wallets? Honestly they hold up wonderfully over time, and I never have to worry about anything falling out of them like a traditional wallet. Highly recommended.
Updates 09/27/16
It's been over a year since my last update to this review. I'm still using the red Finn wallet. It lives in my Peak Design Everyday Messenger bag and is used to hold cards, cash and receipts. I don't carry it with me into stores, I use a carbon fiber IDENTITY wallet for that task.
Updates 04/13/18
I gave this wallet to Jeanne and have switched to the WaterField Finn Access wallet which is basically the same wallet as this one but the new one has a pocket on the outside and also has RFID blocking.
Source: The sample for this review was provided by WaterField Designs. Please visit their site for more info.
Product Information
Price:
$29
Manufacturer:
WaterField Designs
Pros:

Gorgeous
Larger size can hold an iPhone sized phone
Zipper

Cons: