We use affiliate links. If you buy something through the links on this page, we may earn a commission at no cost to you. Learn more.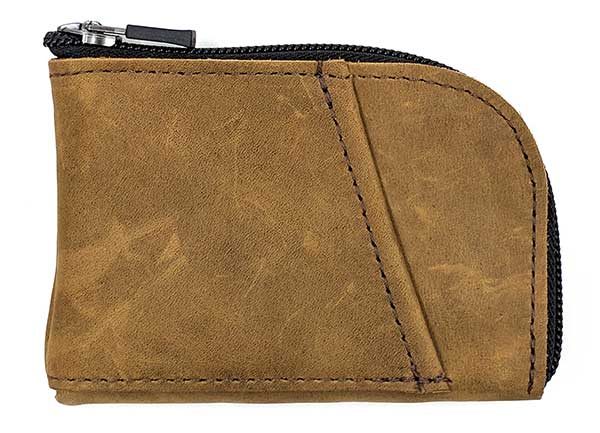 I've been carrying a WaterField Designs wallet for over a decade. Since 2005 if you want to be exact about it. That's when I posted my review of their zippered Catch wallet which I used faithfully until I upgraded to their Finn wallet 5 years ago. Even though my red leather Finn is still going strong with no defects, I've switched over to their brand new Finn Access wallet which I'm going to review for you today. Let's see if this is another wallet that will serve me for the next decade and beyond.
What is it?
The WaterField Designs Finn Access wallet is a zippered leather wallet that is available in 3 sizes and 4 colors. The "access" part of the name comes from the quick access pocket on the outside of the wallet that is designed to hold your most used card.
Design and features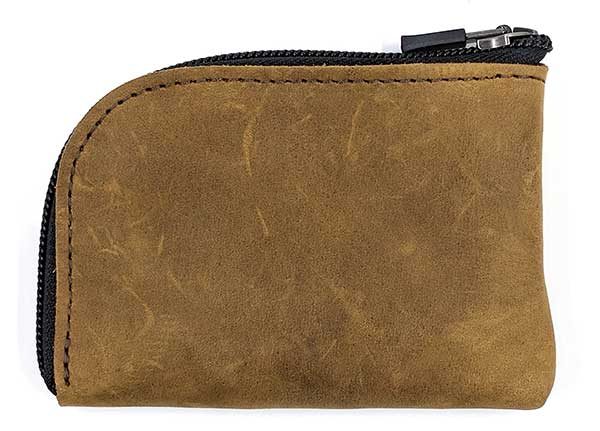 I was sent the smallest version of the Finn Access wallet in Grizzly brown leather. The full-grain leather is soft with an almost suede look and feel that will get scuffs and scratches as it's used. This isn't a bad thing though as it allows the wallet to gain character like an old friend.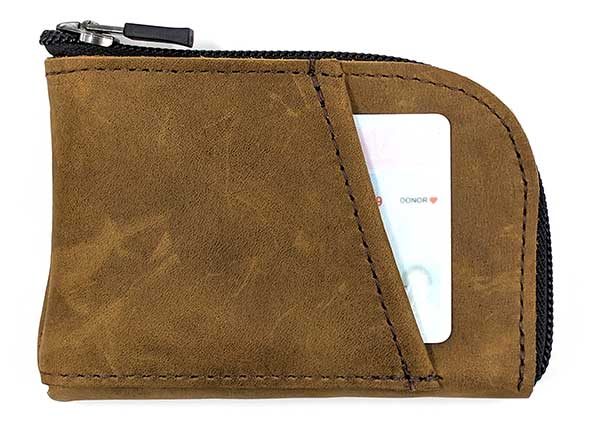 As mentioned earlier, the Finn Access wallet has a quick access pocket on the front that is designed for your most used card like an office card key, bus pass, etc. The card fits snugly in the pocket with no worries that will slip out.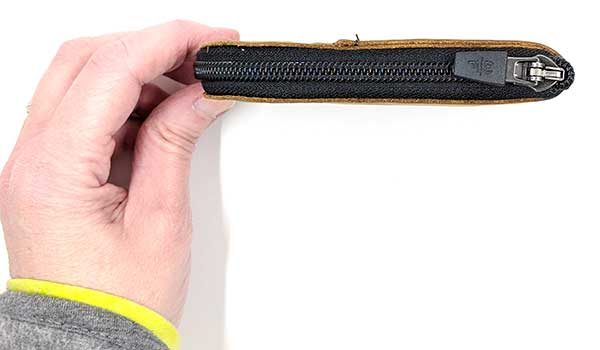 The wallet has a nylon locking zipper that zips around two sides of the wallet to keep all the contents securely inside. Zipper action is smooth and easy, with no jamming.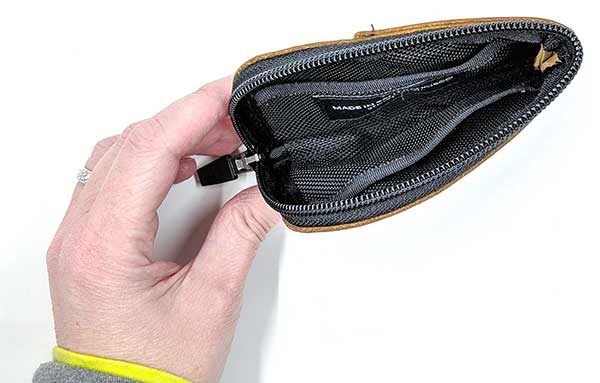 When you unzip the wallet, you're greeted with a ballistic nylon interior that has two pockets on either side for the organization of your cards and cash. You can have your regularly used cards on one side, lesser cards on the opposite side and your folded cash in the center.
The Finn Access wallet hides another feature that you can't see. It's lined with a special certified RFID blocking material that will protect the data on your credit cards from hackers with wireless skimmers. Note that the quick access pocket on the outside of the wallet is NOT protected with the RFID blocking material.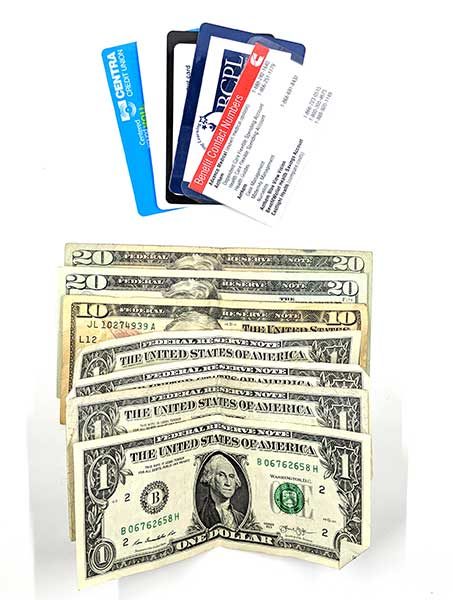 Even though the smallest sized Finn Access wallet is very compact, it can still hold a lot like 5 plastic credit cards and 7 bills inside and another card outside in the quick access pocket.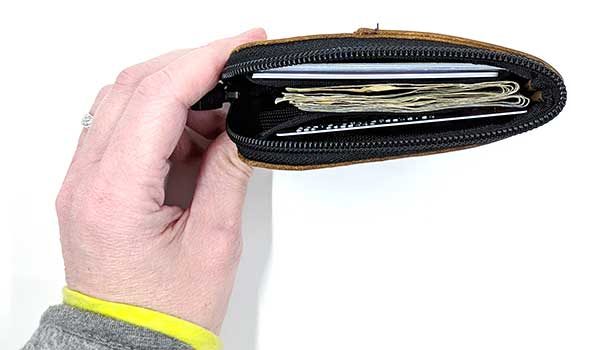 Here it is loaded up. It might look full when unzipped, but when you zip it up, it stays thin just like the 4th image from the top. I don't carry this wallet in my pocket, but it fits just fine in the back jeans pocket of my girl jeans. Guys should have no trouble fitting the wallet in either their front or back pockets.
What I like
Simple but functional design
Well made
Quick access pocket
RFID blocking
Will last for decades
What needs to be improved
Final thoughts
The fact that I've been carrying a WaterField Designs wallet for over 13 years should give you a clue that I love and depend on their products. They are well made, look great, and last forever. I already know that this Finn Access wallet is going to be a favorite of mine for years to come and I highly recommend it.
Price: $79.00 – $89.00
Where to buy: WaterField Designs
Source: The sample for this review was provided by WaterField Designs.