We use affiliate links. If you buy something through the links on this page, we may earn a commission at no cost to you. Learn more.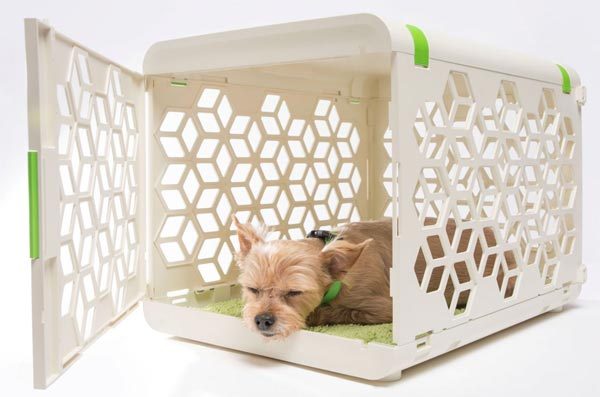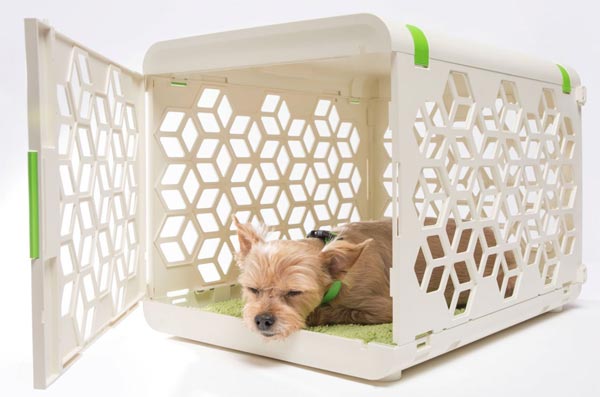 Most pet owners find a crate is a necessary piece of equipment, but most crates are bulky and unattractive.  There are pieces of furniture that do double duty as pet crates, but they can be hard to clean and they certainly aren't portable for travel use.  Metal crates are portable and easier to clean, but they certainly aren't attractive.  There's a new Kickstarter project, the PAWD, that reinvents the pet crate to make it useful and portable while making it more attractive.
The PAWD is described as a baby crib for your fur baby.  When your pet is past the crate-training phase and can be left on his own while you're out for a while, the door can be opened up and held open by magnets to turn the PAWD into his own little personal space.  The openings in the side are more attractive than metal bars, but they are big enough for airflow and visibility.  It's made of polypropylene, so it's easy to clean and never rusts.
If you want to travel with the PAWD, the sides fold down into a flat suitcase-shape with a built-in handle.  It's half the weight of the metal cages, so it's easier to transport.  But be aware that the PAWD is not intended as a pet carrier.
For the product introduction, the PAWD is only being made in one size.  It's 21″ long x 15.8″ wide x 16″ tall, which is suitable for dogs up to the size of a smaller pug (13-17 pounds, 10-14 inches tall), and it works for most cats and smaller animals like rabbits and ferrets.  It's available in pink, white, or gray, and matching beds are available.
There are a few early bird specials still available for a PAWD for $69 or a PAWD plus bed for $89.  The funding goal has already been exceeded, but there are still about 24 days left for you to get a PAWD at a discount off the $120 MSRP.  The funding period ends Fri, April 6, 2018 at 2:39 PM EDT.  Shipping is expected in December 2018.  Learn more and make your pledge at Kickstarter.