We use affiliate links. If you buy something through the links on this page, we may earn a commission at no cost to you. Learn more.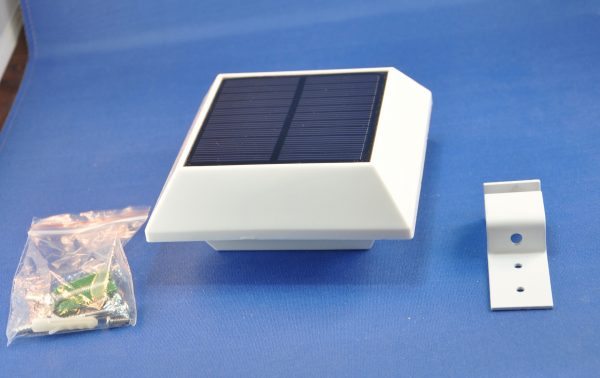 I'm a big fan of LED technology. I have replaced many of the bulbs in my home with them, as well as all my flashlights. One place I've not upgraded to the brighter, more energy-efficient tech has been in the outdoor lights around my home. When we were offered the chance to test the Lifestance Security light, a weatherproof, solar, LED security light, I quickly volunteered.
Note: Photos may be tapped or clicked for a larger image.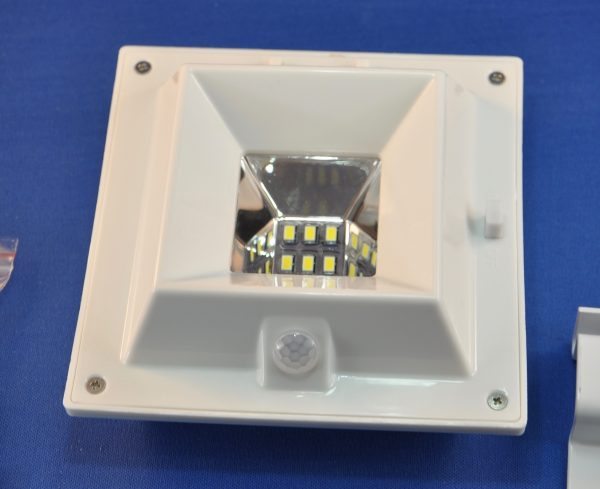 The unit that arrived was very small, light, and seemingly non-revolutionary. It's nothing more than a square of metal and plastic, topped by a solar cell with a light/motion sensor on the front. But, when it got dark in my office, walking around would set this thing aglow!
Included in the package was a small metal bracket bent to slide into the light's housing and allow mounting from several angles.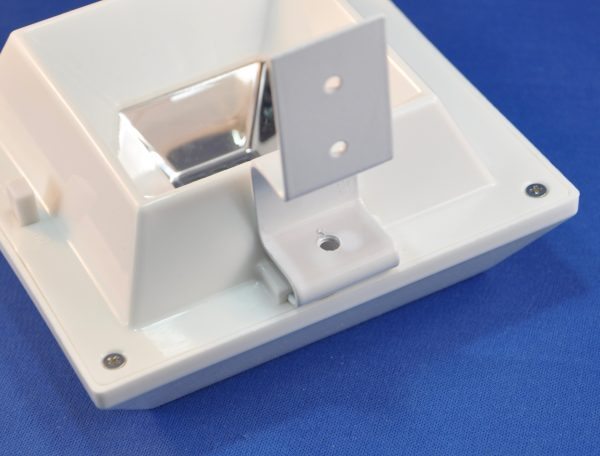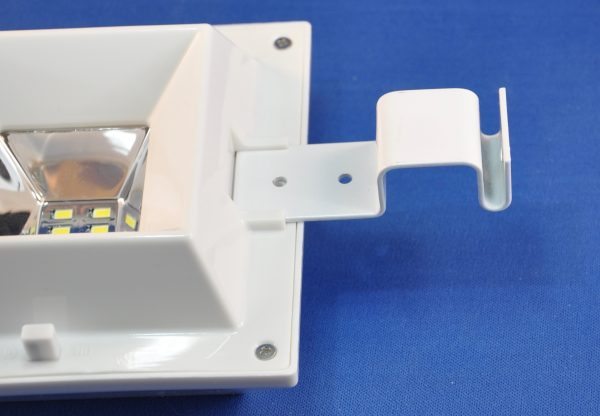 To mount the bracket, an assortment of fasteners and wall anchors was provided. One end is bent so that the included wingnut can be used to clamp the light to a gutter or other overhang without having to drill through and place it there permanently.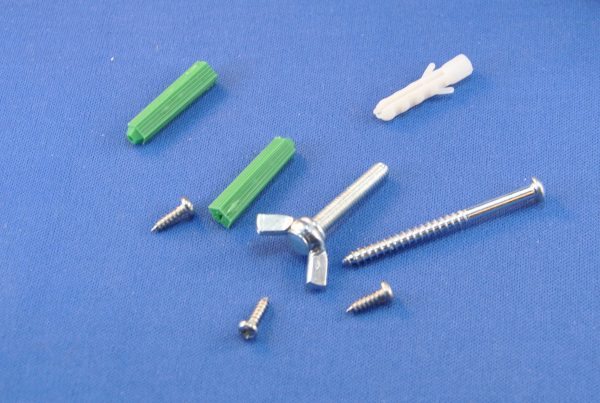 On the underside of the light, there is a weatherproofed slide light to turn it off or on. If you have holiday lighting up, or don't want to ruin the ambiance of your poolside luau, you can prevent the light from turning on by moving it to the OFF position.

I had thought about where to place it, since we have motion sensor-activated lights at both rear corners of the house, as well as the side porch by the driveway. This covers most of our backyard, and I didn't really want or need a security light out front, since there is a street light and we have a porch light we can turn on. Then I remembered that the south-facing side of our shed, where we keep our trash cans, is always a dark mystery after dark. Taking out the recycling after sunset can be a bit of an adventure.
I mounted the bracket against the side wall of the shed above the bins, slipped the light into position, and excitedly waited for dark.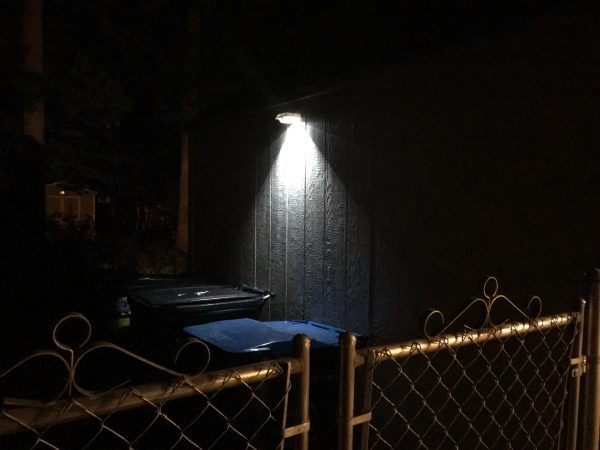 When I walked out after dark, the previously pitch-black sheltered area was well-lit and easily traversed. It's been out there for a few days now, and it's always dimly lit after dark, but as soon as you get close, it moves to a brighter setting. I haven't yet caught it fully off in the dark, in order to see it light up, but with the amount of wildlife we have around here, the same goes for some of the other lights. They'll turn on randomly when Bambi or Thumper (or, even Flower) amble by. This tells me they are working, and that one of these days, that may be some ne'er-do-well being illuminated in mid-no-goodness. I can live with that.
Source: The sample for this review was provided by Lifestance. Please visit their Amazon store page for more info.
Product Information
Price:
MSRP $80 - currently discounted to $18.99 on Amazon
Manufacturer:
Lifestance
Requirements:

Daylight sun exposure in area needing light at night.
Surface for mounting.

Pros:

No wiring or permanent mounting needed.
Totally maintenance free (wWell, they recommend wiping the solar panels off 2-3 times a year.)
Light and inconspicuous - fits into any decor.

Cons:

Not difficult for someone to turn it off or knock it down with a rock, since it's pretty small.
Not spotlight, video quality illumination.
Any movement will turn it on - no sensitivity setting.