We use affiliate links. If you buy something through the links on this page, we may earn a commission at no cost to you. Learn more.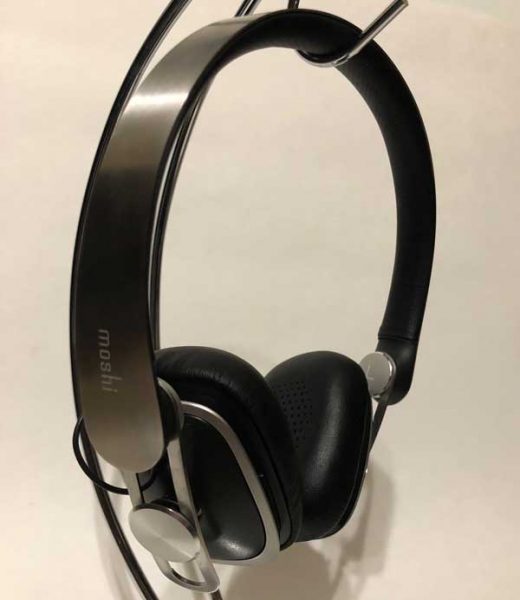 I use headphones a lot, I mean a lot!  I listen to music in my office, use them for long phone calls and travel often for work so I am in airports all the time so my headphones serve to both connect me with the outside world and also to create my own little world when I want to shut everything else out.  The Avanti Air headphones from Moshi are the first on-ear headphones I have owned in quite some time.  I should clarify, what I have been using prior to these are wired, in-ear, noise-canceling headphones (Bose QC-35 Gen 1), which I have used for the past few years.  I had moved away from wired on-ear and over-ear headphones simply due to the size of the carrying case and extra room they took while traveling.  Now that I have been using the Avanti Air, I have started to rethink my strategy of going with size versus the rich, deep sounds that the larger headphones provide.
What is it?
The Moshi Avanti Air are Bluetooth on-ear headphones that offer superior depth of sound, wireless listening, long battery life with rapid charge time, a very attractive retro design and comfort that won't be outdone.
Hardware Specs
520 mAh battery good for up to 27 hours of listening (at 50% volume)
Bluetooth 4.2
2.5 hours charge time from empty but a 15 minute rapid charge allows for 4 hours of playback time
30 ft Bluetooth range
8.81 ounces
7.78 x 7.09 x 2.17 in
What's in the box?
First, let me comment on the box itself.  I think I have been conditioned by Apple to love the packaging and unboxing of a new electronic device.  The thought that the packaging and unboxing is the first impression you have with a new device was not lost on Moshi.  I don't mean to make too big of an issue here, but maybe its already too late for that but when I was opening the box, I just knew that something special was inside.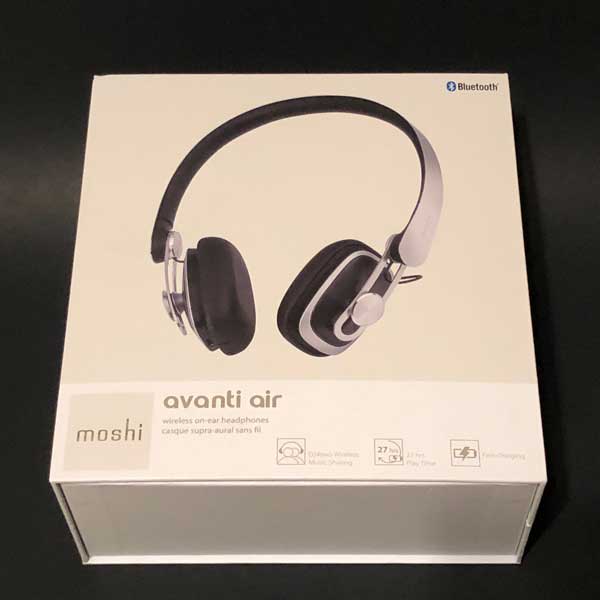 Inside the box you will find:
The Avanti Air headphones
Hard sided, molded, clam shell style carrying case with high quality grey fabric exterior with a zipper closure
USB-C to USB charging cable
User's manual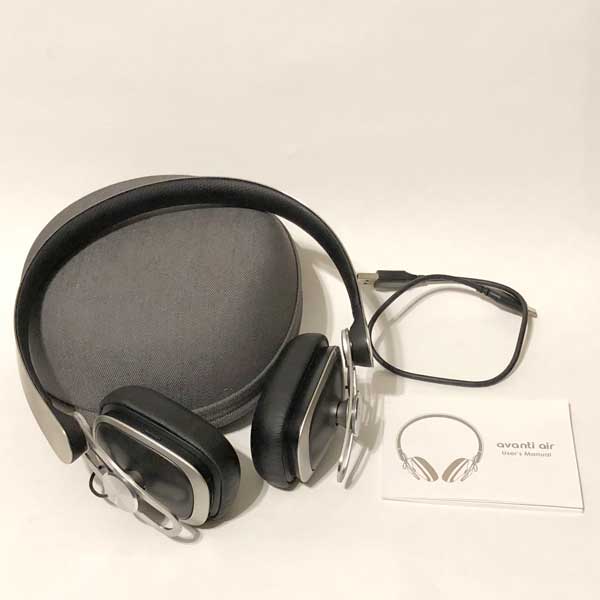 Design and features
Let's start with the design.  These are BY FAR the most attractively designed set of headphones I have ever owned.  The retro style reminds me of using my father's vintage headphones when I was young and just starting to get into music.  They are elegant not only in the quality and material selection but also in their simplicity.  The Avanti Air have multiple pivot and adjustment points to make the fit fully customizable for any user.  Unlike many other headphones in this space where you can only extend or retract each arm of the headphones, you can really make these fit you perfectly.  This is a key feature for me since I wear glasses and often on-ear or over-ear headphones can be uncomfortable with my glasses stems being pressed against the back of my ears.  I can quickly adjust the fit for a perfectly comfortable experience, allowing me to wear them for hours when needed.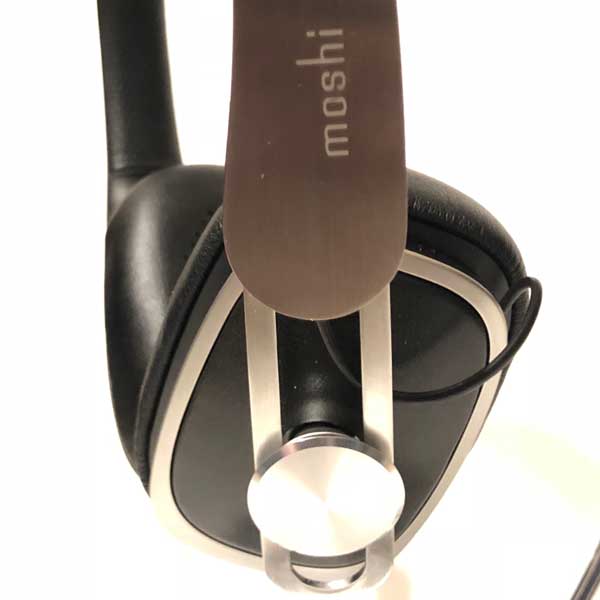 The headband and arms that hold each earcup are made from high-quality stainless steel and the earcups are covered with very soft leatherette.  With multiple pivot and adjustment points, you will be able to find the perfect fit.  Whether I'm walking through an airport, watching a movie on the airplane, talking on the phone or any other situation, these always feel very comfortable and secure on my head.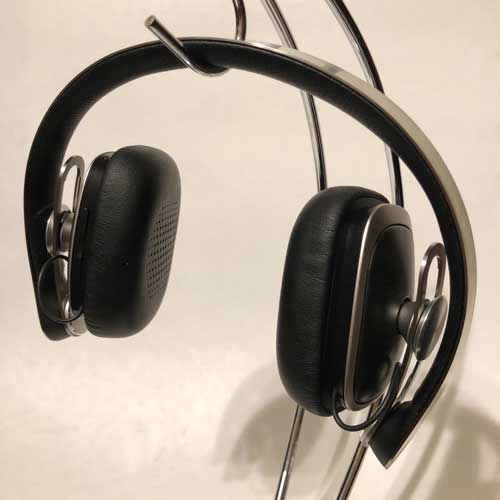 One feature that I didn't discover until a few days after using these was the Moshi Bluetooth Audio app.  This unlocked so many more features than I have ever had in a set of headphone.  With the app you can set EQ settings, see battery life, set battery low prompt levels, set an auto power off timer for when the headphones are not in use so you don't run out of battery power if you accidentally leave them on, and connect other Moshi headphones so someone else can be listening to the same thing as you are.  This is such a great feature I really want another set for my wife for when we travel and are watching a movie together.  If we get a second set I will be sure to update you all on the functionality of this feature.  I cannot currently test this function but I can only imagine that it is as easy to operate as everything else the Avanti Air offers.  These headphones allow you to interact with Siri or Google Assistant in addition to the standard volume and track control functions on the unit.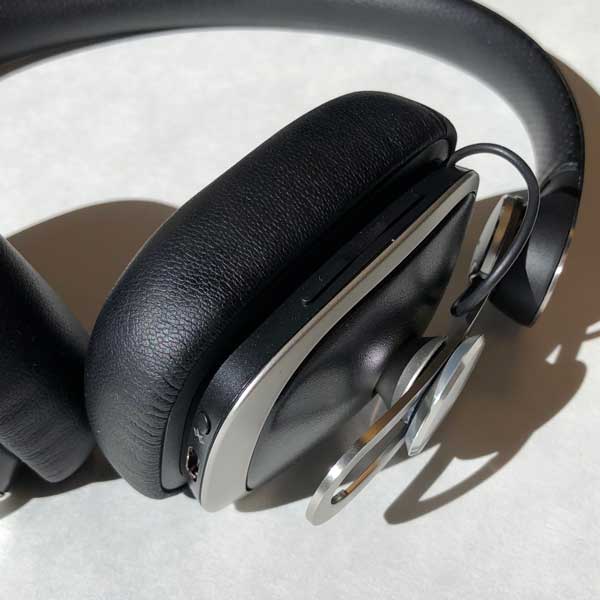 It is important to note that there is no Bluetooth lag when watching a movie using these, which has been an issue with some wireless headphones and speakers that I own or have owned in the past.
What I like
I can say I really like everything about these headphones.  The design is the most attractive I have seen on any headphones and being in airports so much, I see a lot of them.  I have been asked a few times in the short time I have owned these what kind of headphones they are and been told by the person asking how much they like the look.  The depth, range and overall quality of sound is truly impressive.  From rich bass notes to crisp high notes, the fidelity of these headphones gives you the full experience of the music or movie you are listening to.  On phone calls, I have asked the person on the other end how my voice sounds and they said it sounded like I was calling from a landline.
The functionality of the app opens up additional control features that I have never had with a set of headphones.  I have played with different EQ settings and set my battery alert timer and auto shut off timer to fit my needs.  I can't tell you how many times I have forgotten to turn off my headphones only to find them dead the next time I went to use them.  Problem solved!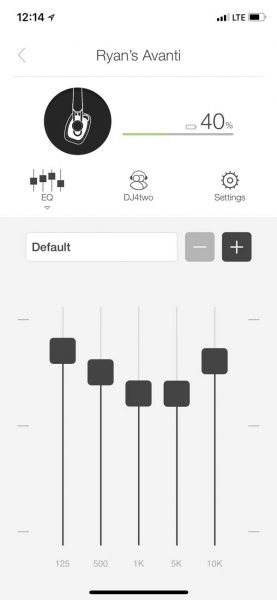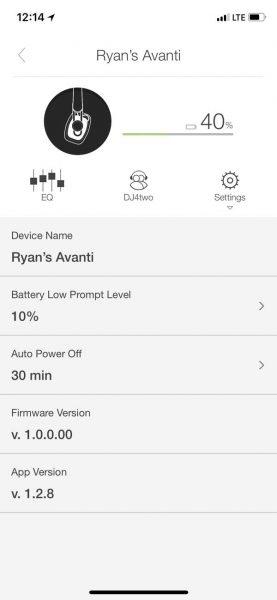 The carrying case is stylish and made from high-quality feeling materials and is molded to be just big enough to hold the headphones so no space is wasted if you are packing these in a briefcase or bag.  The zipper also has a loop on it should you want to attach it externally to your bag to save space.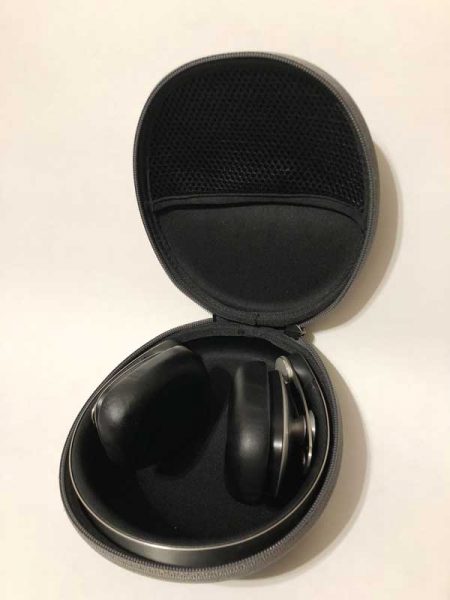 What needs to be improved
I actually paused when writing this review when I got to this section so I could really go through everything to find something I wish was different.  Noise cancellation would be a feature that I would like to see in these in future models and the only real thing I wished these had.  It very well may be the case that adding that functionality would change the aesthetics of this design or maybe some other reason that was left out and for me, it hasn't been an issue despite being used to noise canceling earphones for so long.  I didn't have an issue with background noise on the airplane with the full coverage of the on-ear design and when I tested these with my in-ear noise cancelling headphones, I could hear a tiny bit more of the background noise with the Avanti Air but the sound that the Avanti Air produced was far beyond what my in-ear set could provide.  Unless you are going to be using these someplace very noisy or use your headphones just for the noise cancellation to create a quiet place for yourself, don't be too concerned with this.
Final Thoughts
I returned from a recent trip to find these had been delivered on my front porch.  I turned around the next day to leave on a work trip so I was able to put them to use immediately.  Not being sure about going back to on-ear headphones, I still packed my in-ear headphones that have been with me for years.  I didn't use those once (other than testing the noise canceling feature) and instead had the Avanti Air on my head every time I was watching a movie or listening to music.  As a music nut who wants to be drenched with great quality sound whenever using headphones, I can 100% recommend these headphones to any audiophile, frequent traveler or any other demographic of people who appreciate high-quality electronics, a keen attention to beautiful design and incredibly rich sound.  Great job, Moshi!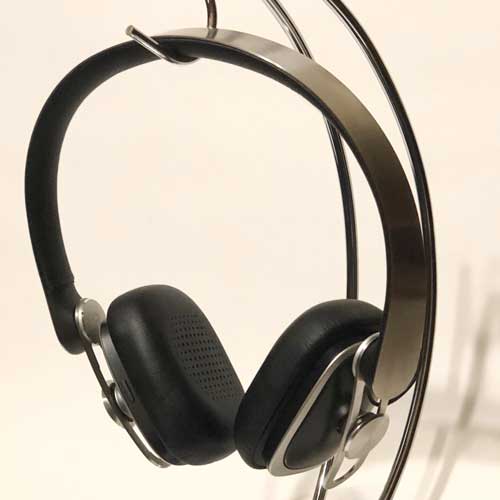 Price: $299.95
Where to buy: Amazon
Source: The sample of this product was provided by Moshi.