We use affiliate links. If you buy something through the links on this page, we may earn a commission at no cost to you. Learn more.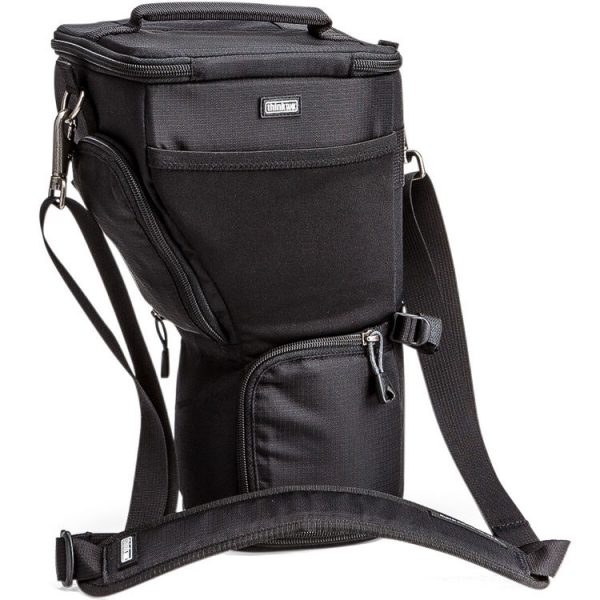 When I chat with my fellow photographers about their workflows, most of us agree that we have a "go to" lens that is our favorite to take with us when we are shooting at will, and not restricted for a specific event. However, in many cases, the same "go to" lens can also work for many of our favorite events, and that contributes to it being the most comfortable choice. What is very interesting, is that there is no specific lens that seems to be a common choice among us.
My favorite "go to" lens is my Sigma 70-200mm along with a Canon EOS 7D MKII SLR body. While it is my choice, it may not be a popular choice for many photographers because of its weight and size, and extended length when used with a camera with an APS-C sensor and extended hood. Since this is my favorite lens, I needed to find a case that would hold the lens and the camera body and longer hood extension all assembled, so that I could have quick access to it to make sure I got the shot.
To accomplish this, I purchased the Think Tank Photo Digital Holster 50 Version 2.0. Like everything made by Think Tank, this case did not disappoint. It is available in various sizes, and the 50 is specifically designed for the 70-200mm lens. Its zipped up size accommodates the camera body attached to the lens without the lens hood and extension. When zipped open at the bottom, it accommodates the complete assembly. It is form fitting and very easy to access to quickly retrieve the camera. It has a few side pockets that can hold, lens caps, and filters and batteries, and a removable shoulder strap for carrying and extra safety. It also has rail attachments for adding additional pouches and components, and the ability to be attached to a belt. There is even a business card pocket inside to make it a complete "go to" case.
If you are interested in purchasing a Think Tank Photo Digital Holster, it is available in several sizes to match your DSLR camera body and lens. The 50 V2.0 size can be purchased at Amazon for $89.75.