We use affiliate links. If you buy something through the links on this page, we may earn a commission at no cost to you. Learn more.
WaterField Designs makes some of my favorite gear. I use and have used their pouches and bags as part of my everyday gear collection. Located in San Francisco, this company is one of the friendliest that I've had the opportunity to work with. They make great bags and accessories too. :o) Today I'm going to tell you about an accessory that we gadgeteers probably don't think much about: our wallet. I've carried around an ugly squarish leather wallet for several years. It has always been stuff with too many cards, too many receipts and too much junk. Since I'm currently trying to simplify my life, WaterField's wallet is helping me with that task.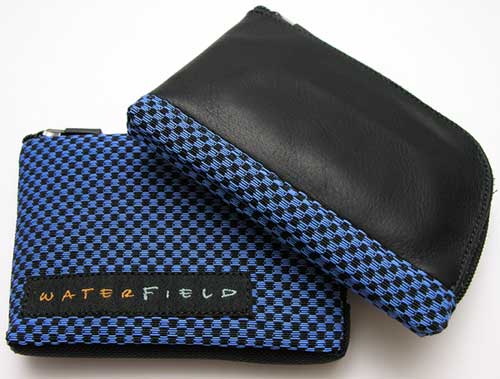 Available in Indium and Leather styles, this 5 x 3.5 inch wallet has a unique shape and design. Not quite square, with one rounded corner, the wallet has a rubber tabbed zipper that runs along the top edge and partway down the right edge. This allows the wallet to open almost like a change purse. It might sound restrictive, but it really isn't. It helps to prevent the contents from falling out like a typical wallet might.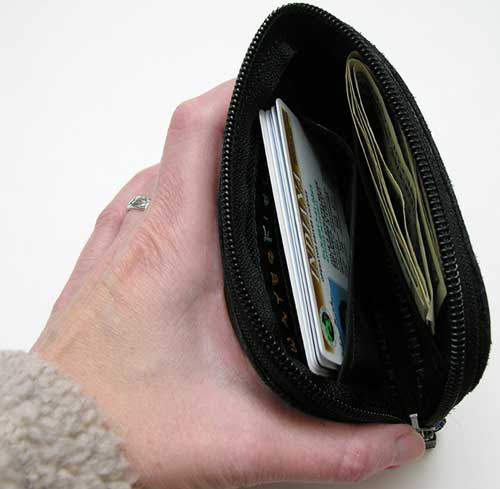 The interior has a pocket on each side. I use one pocket for my credit cards and one for my folded cash. I then place my folded receipts and checks in the center. I can even keep a few coins or a key in the wallet.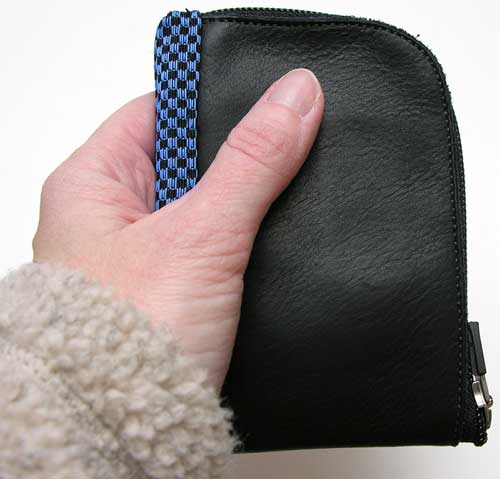 I've been carrying the Leather with blue trim for several weeks now, and I love it. It's a simple style that looks good and fits easily in my jacket pocket or gear bag. With a price tag of less than $30, it makes a great gift.
Product Information
Price:
$22-$25
Manufacturer:
Waterfield
Pros:

Simple design
Keeps money, change from falling out
Different

Cons: