We use affiliate links. If you buy something through the links on this page, we may earn a commission at no cost to you. Learn more.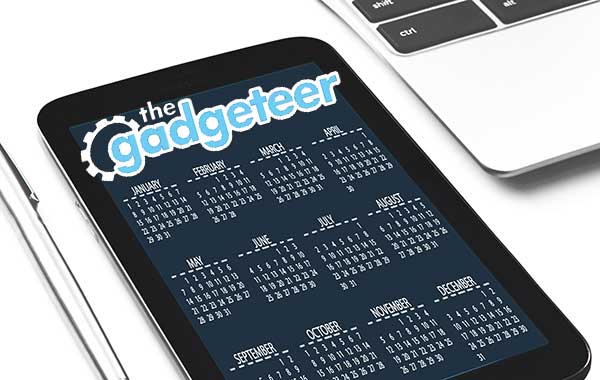 Grab your favorite beverage, find a comfortable seat, and enjoy a causal journey through an expertly crafted listing of all the news, reviews, and articles that we published this week on The Gadgeteer.
Reviews
HP df1050tw Wi-Fi Photo Frame review
Leacarve Leather Briefcase Review
Wofalo Wireless Charger Power Bank Review
Nuheara IQbuds intelligent truly wireless earbuds with BOOST review
BESTEK 3 AC Outlets 2000W Power Inverter review
North St. Bags Scout 21 VX Duffel review
NazTech MagBuddy phone mount system review
Zyxel Multy X Tri-Band modular WiFi review
Xiaomi Mi Sphere camera review
Epson Expression Premium XP-6000 All-In-One Printer review
Jabra Elite 65e headset review
Denon C820 Dual-Driver In-Ear Headphones review
VAVA E-Touch Phone Holder for Car, Electric Auto Lock iPhone Mount review
Minger LED Smart TV Backlight kit with Camera review
Kitbeez True Wireless Earbuds with Power Bank review
Articles
Julie's gadget diary – 5 lessons I learned from my last vacation
News
Carved wallets are as flexible as leather – but made of wood!
Cross and TrackR have another way to prevent losing your favorite pens
The Rolgear multi-bit ratchet screwdriver is buttery smooth and quiet
Give a little stability and extra leak-proofing to those indoor puppy training pads
The PLX Devices Kiwi 3 OBDII tool will allow you to just relax and drive
BIC pen with 3 colors of ink pens and a mechanical pencil built in
The Mount Genie Smart Home Shelf is smart decor for smart devices
KarTent is the king of cardboard camping!
With the Bruw you can use mason jars to make delicious cold brew coffee at home
Baron Fig Card Sleeve fits with simple, minimal style
Rid your home of hot and cold rooms with help from the Keen Home Zoning System
Linedock may finally be the right answer for photographers, videographers and filmmakers on the go!
This power cord uses witchcraft to light up when it gets near an outlet
Hate washing dishes by hand? Here's a dishwasher that fits in even the tiniest kitchen.
Brydge bridges the gap between the iPad and MacBook with the new 12.9 Series II Bluetooth keyboard
Life is too short for dumb nightstands – Part Deux!
Maximize your shoe storage space with the elfa utility Door and Wall Rack for Shoes
Camera gear, wireless doorbells, retro keyboards, GoCube, and more – Notable crowdfunding campaigns
Nite Ize packs a lot of functions into a mini flashlight
Presidio Grip World Edition iPhone X cases may offer the best protection yet