We use affiliate links. If you buy something through the links on this page, we may earn a commission at no cost to you. Learn more.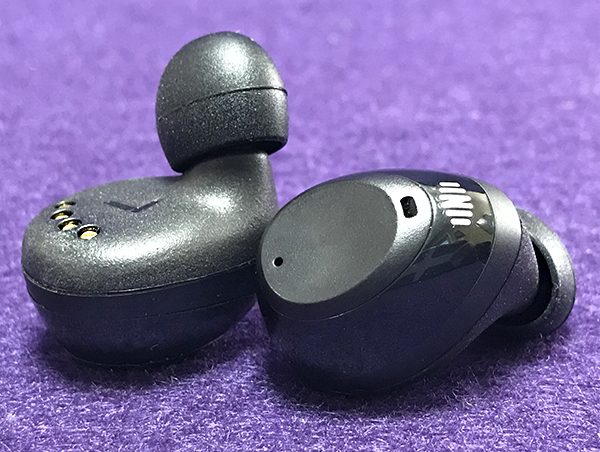 Six months ago, I reviewed some wireless earbuds that are one of the more unique available—the Nuheara IQbuds intelligent truly wireless earbuds. With simple smartphone app adjustments, you can control how much outside noise you want to hear—a safer choice when walking on a city street—or how much of the outside world you want to tune out so you can retreat to your happy place. They're pretty cool! However, these original IQbuds are a "one-hearing-fits-all" earbud. Their effectiveness is independent of how bad—or good—your hearing is. That's changed with the new IQbuds with BOOST technology featuring Ear ID—software that will test your hearing and automatically adjust the wireless earbuds specifically to your unique hearing profile. It's nothing short of amazing.

What is it?
The Nuheara IQbuds are truly wireless earbuds that have no wires—they are two completely separate earphones/buds that let you determine how much or how little of the outside world you hear while wearing.

Specs
EARBUDS
Dimensions: .8 in x 1 in x .6 in
Bluetooth: Bluetooth: 4.2
Bluetooth Profiles: A2DP, HFP, HSP, AVRCP, aptX, aptX Low latency
Near Field Magnetic induction(NFMI): 10.579MHz
Microphone: Digital MEMS (2 per earbud)
Speaker: High Fidelity Balanced Armature
Battery: 120mAH (per earbud)
Discharge Time: 8 hrs audio streaming / 12 hrs hearing processing
Weight: .3 oz (per earbud)
Ear Tips: 8 pairs silicone reusable, 3 pairs Comply memory foam
Recommended operating environment: Storage: temp 68-86° F, Charging: temp <113° F Operation: temp <140° F
Water resistance: "Sweat/rain resistant. Internal circuits coated with NanoProof water protection, which is rated at IPX7."
Streaming: Low latency streaming for TV audio
CHARGE CASE
Dimensions: 3.8 in x 1.8 in x 1.3 in
Charge Capacity: 5v
Battery: 1140mAH
Weight: 2.5 oz
Design and features
It's interesting comparing both versions of the IQbuds. The all-black (and more expensive) BOOST version looks more business-like than the original's fancier black w/bright silver design. Yet, behind that stealthy, black exterior, there is some genius stuff going on.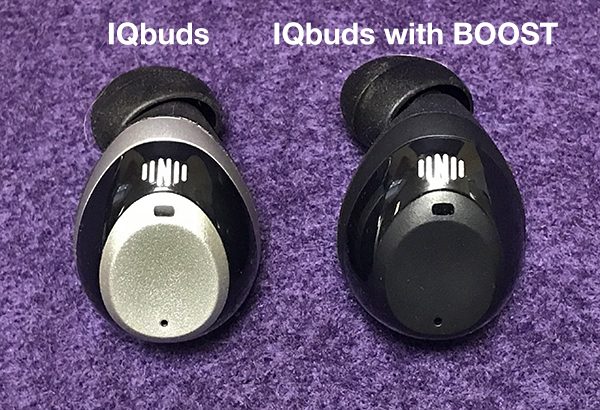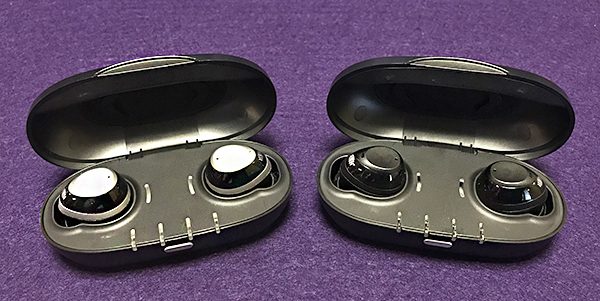 The IQbuds BOOST have everything the original IQbuds have and more. Nuheara claims that their Ear ID system is a "clinically validated audiometric hearing assessment that calibrates the IQbuds to give you a better hearing experience." I am not an audiologist, but for this review, I am taking Nuheara at their word. 
Note that in late 2017, the Senate passed a bill allowing people to purchase hearing aids without a doctor's prescription. The old law required consumers to buy hearing aids only through certified audiologists, which drove up prices. This new law allows products such as the IQbuds with BOOST to be available to everyone with no prescription required.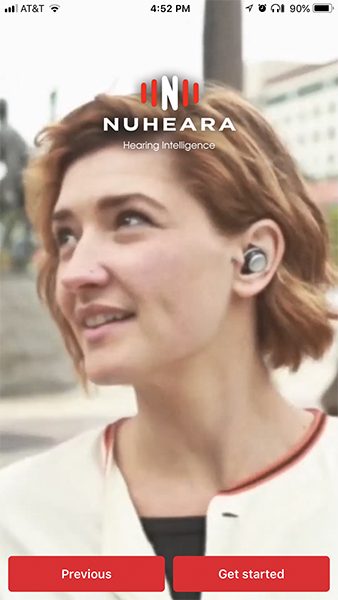 During the initial BOOST setup, I did the hearing test using Nuheara's redesigned (and much friendlier looking) free app (iOS and Android). The test was done in a quiet room and took about 15 minutes. As the iPhone's screenshot of Ear ID chart shows, I have moderate hearing loss, especially in the higher frequencies—no surprise at my age. However, I am surprised that my hearing isn't as bad as I had originally thought.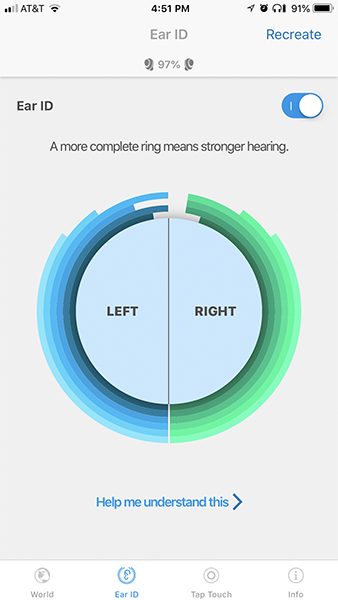 Important: Despite the new law, the hearing test in the app does not replace a professional test for people with severe hearing loss. It is designed to help customize the IQbuds for someone who may have trouble distinguishing voices in a crowded place (like me) or suffer from minor hearing loss.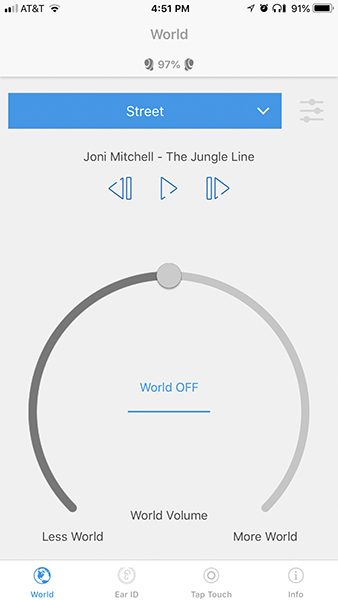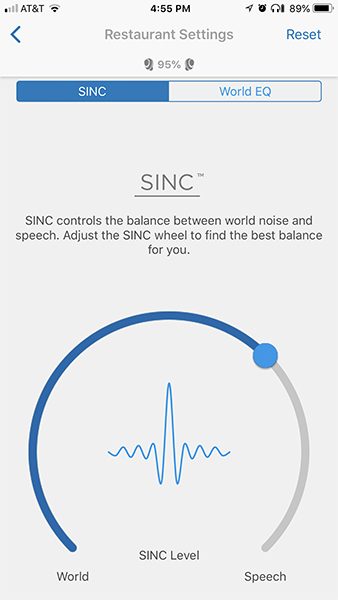 Inside the app, there are many settings that help fine-tune the IQbuds.  When "World" is turned on, many sounds are accentuated. Move the dial more to understanding speech with less world noise and vocals suddenly sound like they are pushed forward—almost like the person is closer than they really are. In normal conversation, I am constantly asking my wife to repeat herself because I can't understand what she is saying (I will not make a joke here). These buds really do help with what I hear and more importantly—understand. That's where the magic lies with the IQbuds BOOST. Comprehension is dramatically improved.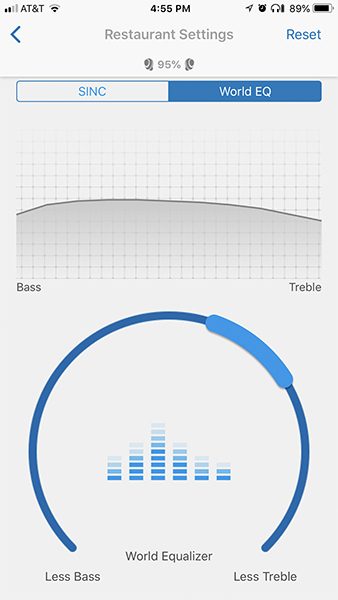 Let me say right now that the hearing test only helps with hearing and understanding the outside world around you. The Ear ID customization has no auditory effect on music or anything else you listen to from a Bluetooth source.  When paired with a smartphone for example, the IQbuds BOOST work like any other earphone—with the exception of dialing in how much of the outside world you let in. If the "World" setting is completely off, the IQbuds active noise canceling isolate quite well. They are great for removing yourself from the noise of commuting, the drone of an airplane engine or even the background din of an office. With "World" on, it's a whole 'nother worl … well, you get the picture.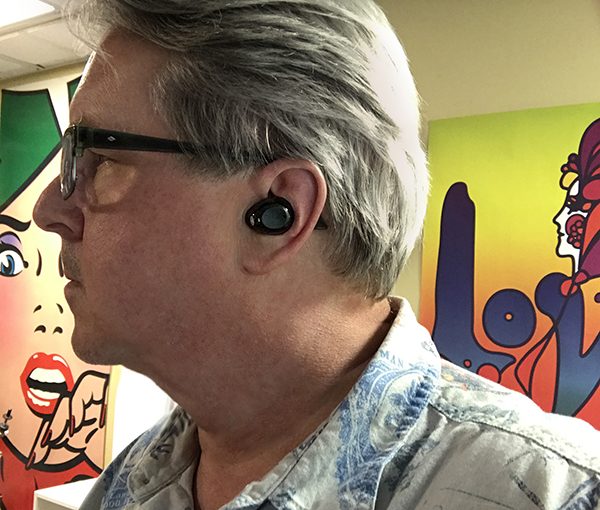 So how do the IQbuds sound when only listening to music? Quite well, actually. The single balanced armature speaker is—ironically—the same speaker design used in hearing aids—as well as many earphones made for music. Frequencies across the range are balanced and warm, meaning bass is slightly boosted. This is a good thing since armature speakers can sound sterile if not tweaked a bit. I have no issues using the IQbuds exclusively for music listening—they work great. Also, the Bluetooth signal is strong. I didn't experience any dropouts.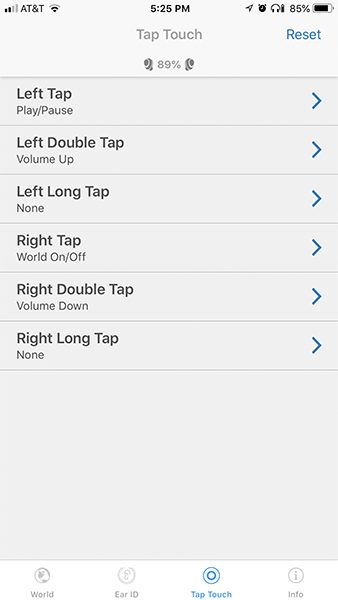 The IQbuds with BOOST are touch sensitive to various, customizable commands which is done in the app. I have mine set up so that one tap on the right bud will either let noise in (World on) or block it out (World 0ff). A female voice alerts you what function your tap performed. It can't get any easier. Settings can be adjusted for various things to happen depending on a single or double tap or even resting the finger on a left or right bud. Apple Siri or Google can also be called upon if desired (I left that setting turned off). There are many different tap choices, depending on which bud you've customized.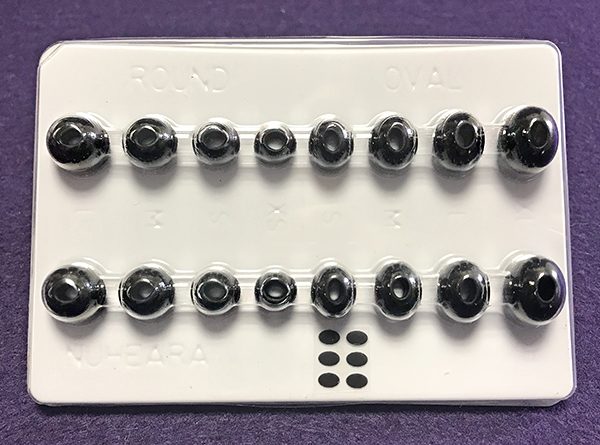 In my review of the original IQbuds, I said "Comfort for me is an issue with the IQbuds. While they aren't uncomfortable, I can use them for up to two hours and then some ear pain creeps in." That hasn't changed, even though the IQbuds with BOOST are 1mm smaller in length, but otherwise, identical. There are many sized ear tips supplied—both round and oval shaped. Again, YMMV.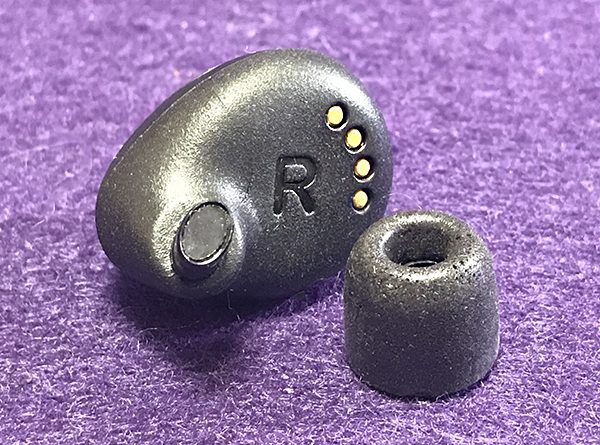 A notable improvement over the original IQbuds is water resistance. The internal circuits have been coated with what's called NanoProof water protection—and has earned the IQbuds with BOOST an IPX7 rating. This is important, especially for those who exercise and sweat. However, I wouldn't go swimming with them.
The IQbuds with BOOST have the same hearing presets as the originals: Workout, Street, Home, Office, Restaurant, Driving and Plane. And they can be adjusted within the app.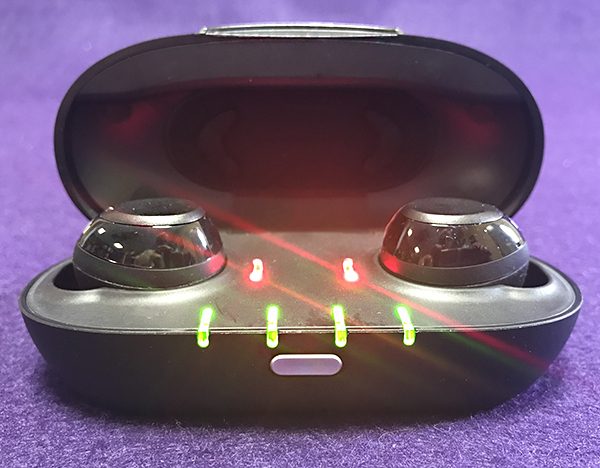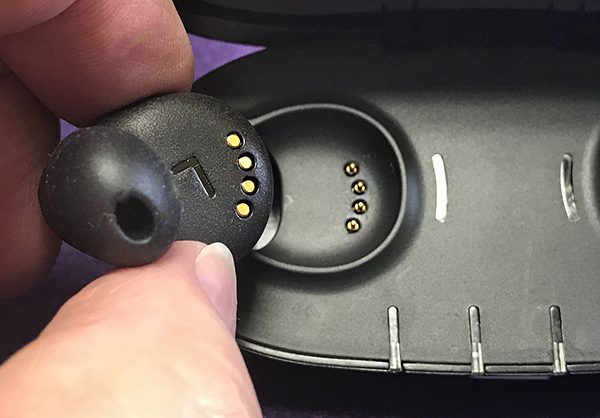 The case is identical to the original IQbuds. It will charge the buds 2-3 times before needing to be recharged itself. Red and green lights inform you how much charge is left in the case and buds.
What I like
Understanding conversation in any noisy situation can help someone feel less isolated by being able to join in any discussion without asking people to repeat themselves or misinterpreting what's been said. The IQbuds with BOOST can be a huge aid in helping people gain confidence in social situations—or even just hearing the TV more clearly.
What needs to be improved
Long-term comfort is still an issue (at least for my ears).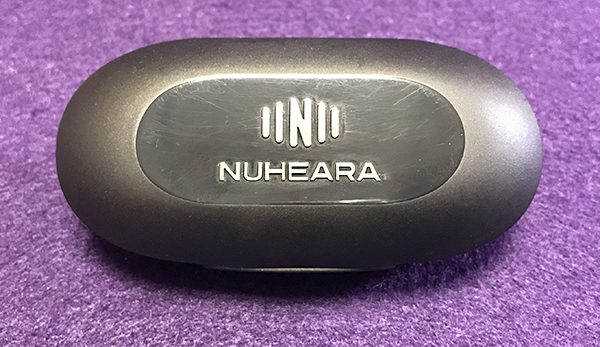 Final Thoughts
The IQbuds with BOOST are expensive—but when compared to the price of custom hearing aids, they look like a bargain. Are the BOOST advantages with built-in Ear ID worth the extra $200 over the price of the original IQbuds? That's a hard question to answer. It's not like you can test both in your local BestBuy or smartphone store and then decide. You have to rely on the Nuheara website and read many reviews (never base a buying decision on only one review—even this one) to make an informed decision.
If you have minor issues with hearing and clarity, you may be satisfied with the regular IQbuds. However, if hearing and understanding conversation in crowded situations bothers you to distraction, the additional BOOST tech and hearing app should help even more.
Price: $499 US
Where to buy: Nuheara
Source: The sample for this review was provided by Nuheara.