We use affiliate links. If you buy something through the links on this page, we may earn a commission at no cost to you. Learn more.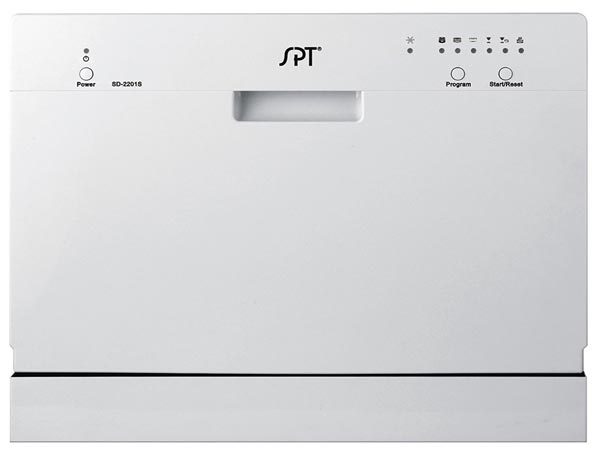 If you rent an apartment without a dishwasher or spend a lot of time traveling in an RV, the SPT Countertop Dishwasher may be exactly what you need.  The dishwasher measures 21.67″ wide x 19.67″ deep x 17.25″ tall, so it will fit on many countertops.  You connect to the kitchen faucet with the included faucet adapter.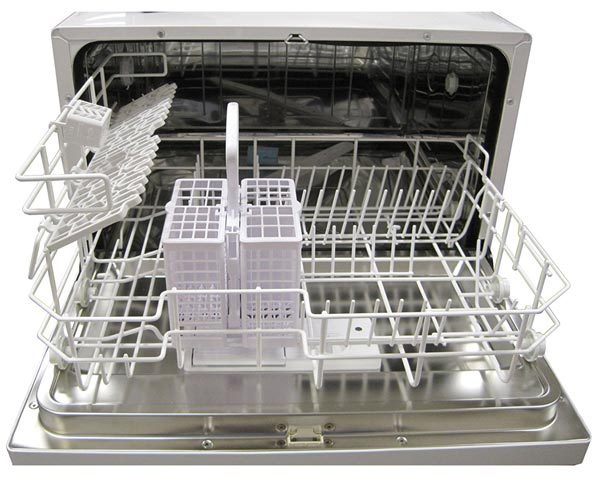 The exterior is white or silver-colored plastic; the interior and spray arm are durable stainless steel.  Just like bigger models, this countertop dishwasher has automatic detergent and rinse agent dispensers.  The dish rack and flatware basket holds up to 6 standard place settings.  The dishwasher has six cycles to get your dishes clean:  heavy, normal, light, glass, speed, soak.
The SPT Countertop Dishwasher is $230.00 at Amazon.