We use affiliate links. If you buy something through the links on this page, we may earn a commission at no cost to you. Learn more.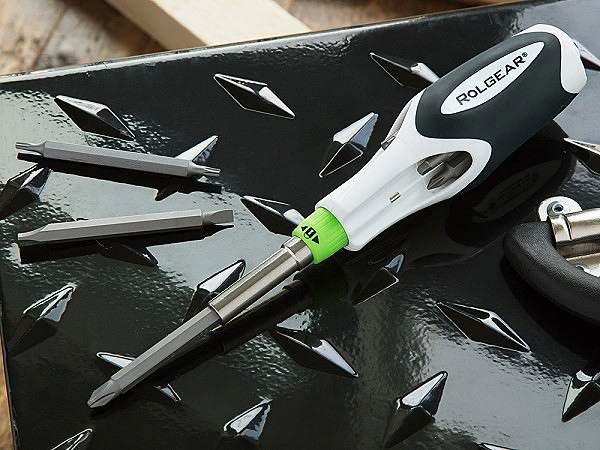 If you ever used a ratchet screwdriver, you know that they can be quite cumbersome. The Rolgear multi-bit silent ratchet screwdriver puts a new twist on the ratchet screwdriver. Unlike typical ratchet screwdrivers, Rolgear uses roller-bearing technology instead of gears.
No gears, no problem
The benefit of roller-bearing technology is both faster and smoother movement. There's no lost motion trying to get to that next gear, resulting in less effort on your part. And no gears means no noise.
The screwdriver can be used in three different positions, forward, reverse and locked. In the locked position the Rolgear operates as a standard screwdriver.
A simple turn of a knob adjusts the direction of the ratchet.
The screwdriver's rounded triangular shape prevents it from rolling out of reach. The cushioned handle also doubles as bit storage, storing 7 double-ended bits. To access a different bit take the working bit and use it to push the stored bit forward. An embedded magnet holds the bit in place until you're ready to use it.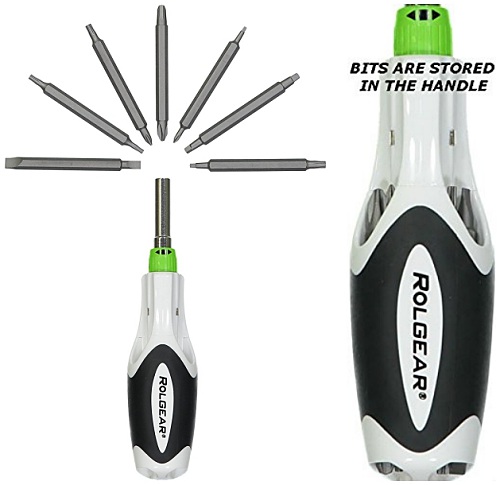 The Rolgear multi-bit ratchet screwdriver comes with a Lifetime warranty on the ratchet mechanism and is available for $24.99 on Amazon.