We use affiliate links. If you buy something through the links on this page, we may earn a commission at no cost to you. Learn more.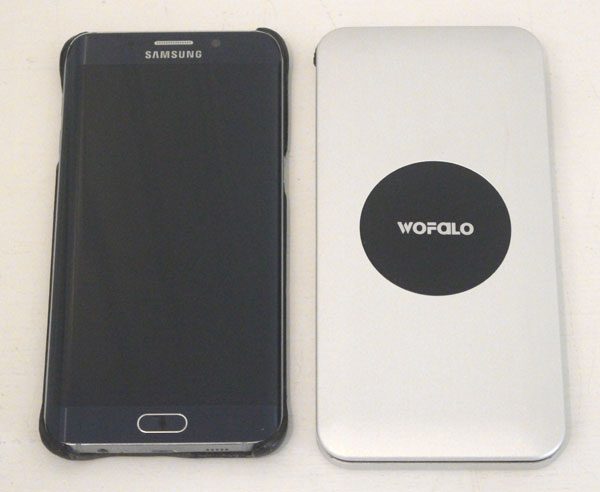 I have owned an endless stream of power banks over the years, from the very first models to the latest and greatest out right now.  I have seen just about every configuration of shapes and sizes, number of ports, capacities, wireless and wired, and everything in between.  I even had one that looked like Ironman.  (Yeah, you can find that one here.)  I think I finally found one that everyone in my family can use regardless of gadget type.  We have both Android and iPhone devices in my house, as well as wireless and non-wireless charging configurations.  Enter the Wofalo Wireless Charger Power Bank.

What is it?
A 10,000 mAh portable power bank that enables up to 3 devices at once to be charged (2 wired and 1 wireless).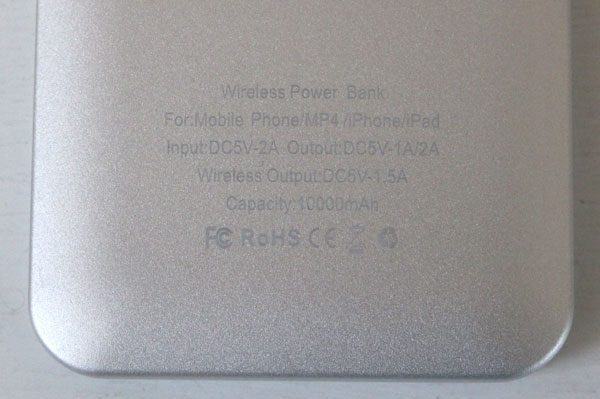 Hardware Specs:
Dimensions – 3 in X 6.2 in X .55 in
Weight – 9.5 oz
Qi Charger – Charging up to 1A for Qi-enable devices. Compatible devices include: iPhone X/8/8 Plus.  Samsung Galaxy Note5/S6/S6 Edge/S6 Edge+/S7/S7Edge/S8/S9/S9 Plus, Google Nexus 6, and other Qi-enabled devices
Support Charge Up to 3 Devices Simultaneously – A built-in micro-USB cable, standard USB port, and Qi charger provides 2 wired and 1 wireless charging at the same time.
10,000 mAh High Capacity
Quality & Satisfaction Guarantee – Certified Qi, FCC, CE and ROHS for quality and safety. Over-current protection, Over-temperature protection and over-voltage protection.
What's in the box?
Wofalo wireless charger power bank
1 Micro USB Charging Cable
2 Lighting Adapters
1 User Manual
Design and features
For a price of $29.99 the Wofalo Wireless Power Bank packs some great features.  For starters, I can use the wireless charging with my Galaxy S6 Edge+ or I can pull out the built-in micro-USB cable.  There is also a full-sized USB port hidden behind the built-in micro USB cable (pictures below).  The 10,000 mAh lithium polymer battery can fully charge my phone between 2 to 3 times, and the thin metal-look design actually makes it look at first glance like a smartphone.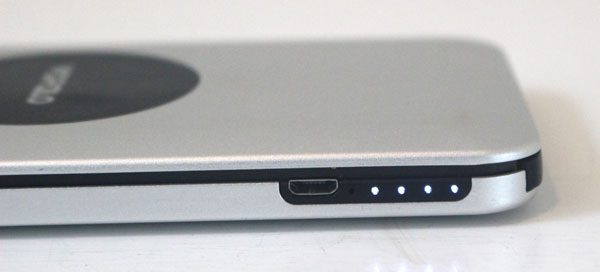 The most unique feature of the power bank that I have never seen before is the lightning adapter for iPhones that is hidden behind the built-in micro-USB cable.  It is sitting inside a small pocket so it always goes with the power bank wherever you go.  That's a pretty neat way to have a power bank that can be used with any device or phone you have.
Now let's talk about the charging speed.  The wireless charging feature performs at the same wireless charging rate of all the wireless chargers I have right now, which is a little slower than a wired charge.  The built-in micro-USB cable charges just as fast as my other fast-charging power banks and even my fast-charging cable that came with my phone.  I am very happy with the performance.
Finally, on one side of the power bank is the power button, which must be pressed if you want the wireless charger to work.  Using the wired connections of the power bank will turn on the power bank when you plug something up, so you won't need to press the power button.  On the other side of the power bank are the 4 indicator lights that show you how much juice is left in the power bank, and those lights side right beside the micro-USB port used to charge the power bank.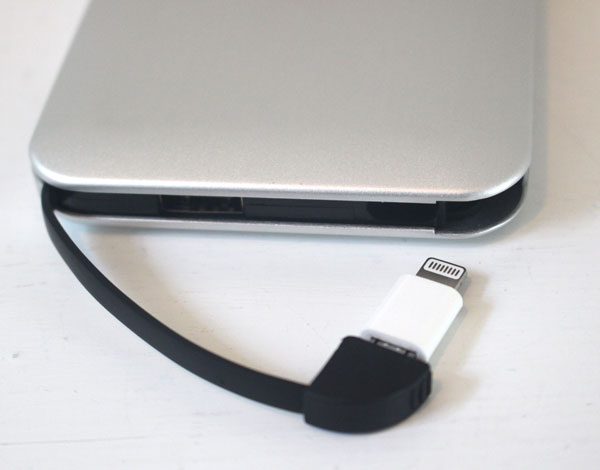 What I like
Beautiful, solid design
Wireless & wired charging
Good capacity
Very pocketable
What needs to be improved
Would like a higher capacity
Lightening adapter could be easily misplaced
Final thoughts
This may be the perfect combination of what a power bank should have… multiple ways to charge, thin and portable, and a good capacity.  I do wish it had a larger battery capacity but I do realize a larger battery would require a larger design, which would negate the pocketability.  But I can wish, can't I?  And the lightening adapter could easily be lost if you aren't careful, which I suppose is why they included an extra one in the box.  Overall, for this price and list of features, I highly recommend the Wofalo Wireless Charger Power Bank.
Price: $29.99
Where to buy:  Amazon or Wofalo
Source: The sample of this product was provided by Wofalo