The Gadgeteer is supported by readers like you! If you buy something through links on our site, we may earn an affiliate commission at no cost to you. Thank you! Learn more.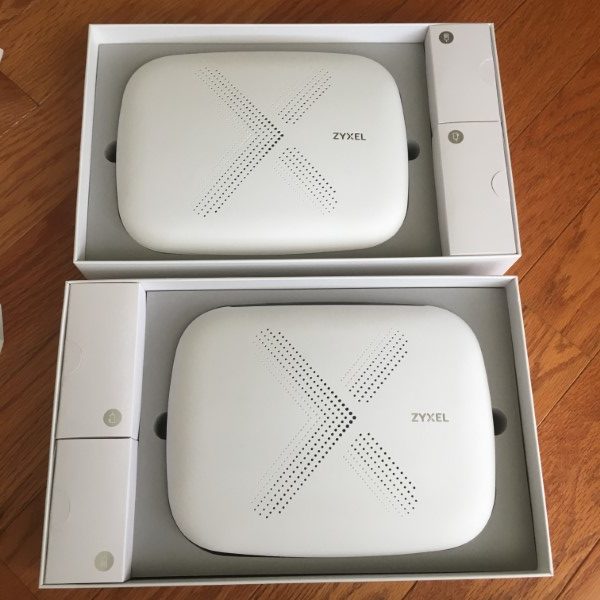 With more and more connected gadgets arriving in our homes, WiFi bandwidth can become a huge bottleneck. Zyxel's expandable Multi X tri-band modular WiFi helps to keep your signal strong, even in the furthest reaches of your home.
What is it?
Zyxel's Multy WiFi system is comprised of one or more AC3000 wireless routers. The first unit connects to an internet connection and broadcasts a strong, stable signal. Adding one or more Multy units allows continuous daisy-chaining to enable home WiFi to reach the furthest areas of your home.
Hardware Specs
Fast, comprehensive WiFi coverage
Room-to-room roaming
Easy set-up within minutes
Guest network
Compatible with Alexa
Speed Rating (per unit)
Number of Bands: Tri-band
Coverage: Up to 7500 sq. ft./696 m2
Wireless Standard: IEEE 802.11 b/g/n 2.4 GHz – 256QAM support, IEEE 802.11 a/n/ac 5 GHz (Wave 2) – 256QAM support
Wireless Transfer Rate: (Transmit & Receive): 1733Mbps* for 5 GHz (dedicated backhaul),866Mbps* for 5 GHz,400Mbps* for 2.4 GHz
WiFi Features: Daisy Chain, Bridge Mode, MU-MIMO, Beamforming, Auto path selection, Single WiFi NameAP Steering, Band Steering, Optional to separate 2.4G and 5G WiFi network
Plastic housings
Dimensions: 7 x 2 x 9.3 inches
Weight: 1.96 pounds.
What's In The Box?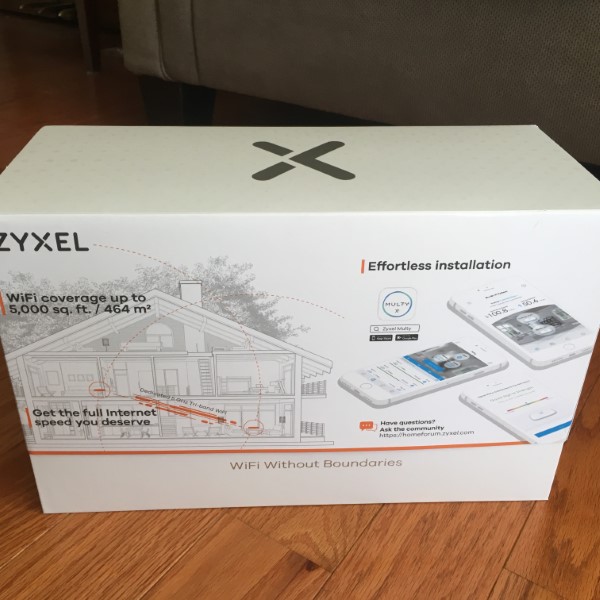 Two Multy WiFi routers
Two power supplies
Two Ethernet cables
Two Instruction manuals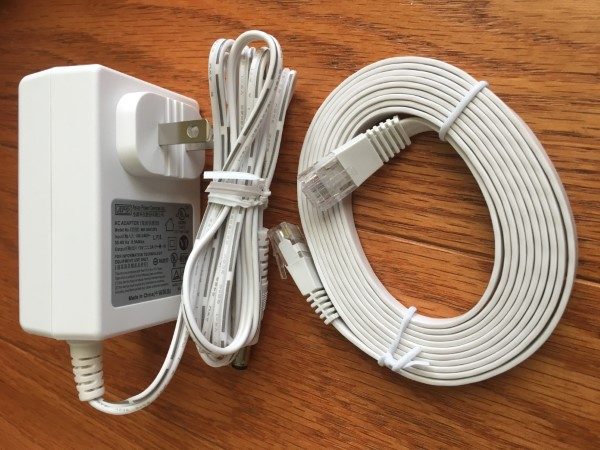 Design and features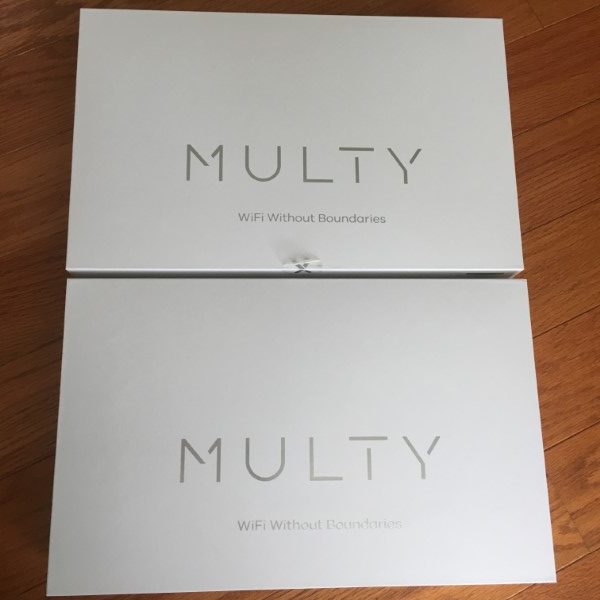 Zyxel's Multy X system arrives in handsome packaging. The two Multy routers are identical. I elected to locate the primary router in a centrally-located location on the first floor of my home. Connections were simple – Internet connection from my ISP modem and power. I downloaded the iOS app and followed the simple instructions and was up and running in minutes.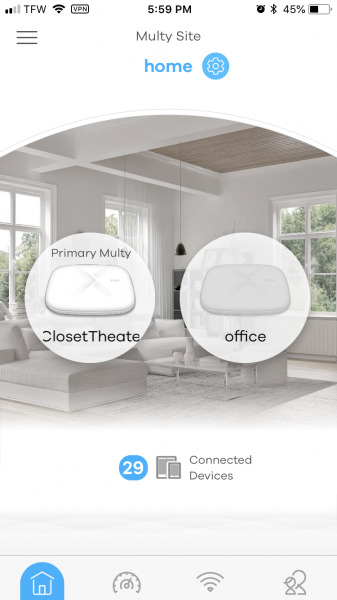 Next, I located the second Multy WiFi in a room with sporadic WiFi and continued with the set-up in the app. The second unit needs power only. The second unit daisy-chains WiFi, using the same SSID and password. Additional Multy units can be added to bring that elusive WiFi signal to all the deep, dark corners of your castle. Communications between the two Multy units is deliciously fast at 1733Mbps. Since the bases have 3 Gigabit Ethernet ports, using the full bandwidth is as easy as plugging in the cables.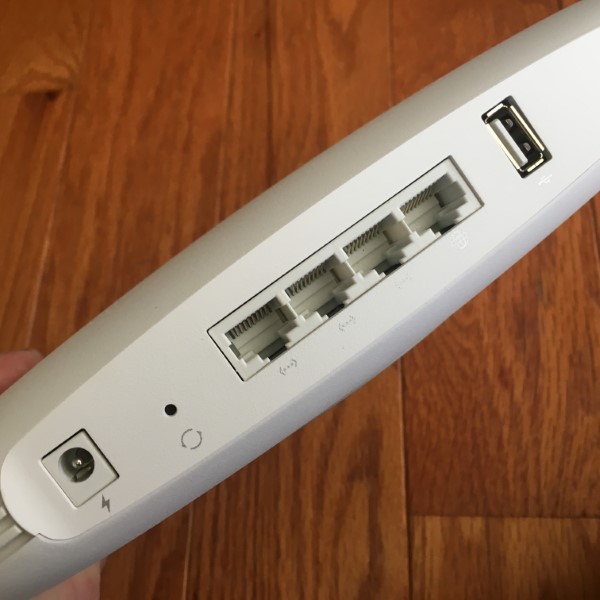 After getting the system up and running, I ran several speed tests in different locations in my home with impressive results. Signal strengths even at the furthest reaches of my home were at worst, a very respectable -51dB. My daughter was the first to comment that she had experienced many fewer dropouts and faster speeds on her bedroom computer and iPhone.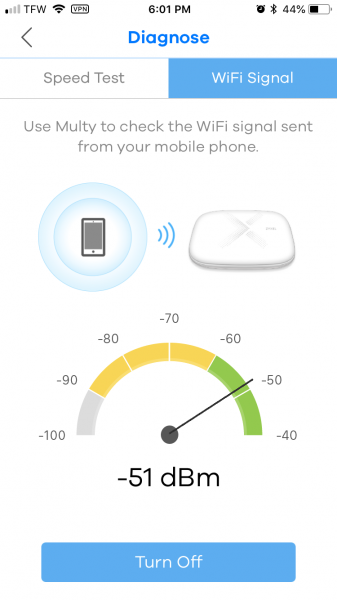 Looking to tweak the settings I tried to find a way to change the default IP address of 192.168.212.1 to find there isn't an easy way to do this. I contacted Zyxel Technical Support and was provided with a way to make the changes using Putty, but elected to just leave it at the default. Next, I looked for a way to plug in an 8TB USB hard drive into the "Master" Multy to use as a backup for all of the computers on my network but was unable to locate anything in the app to enable this capability. Zyxel's technical support informed me that this is not currently a feature, but may be implemented in the future.
I've used Zyxel's Multy X system over the past three weeks. I've experienced excellent performance, few dropouts and a very strong and stable signal everywhere. The system is even powerful enough to blast WiFi all through my property so I can listen to internet radio while mowing my entire lawn.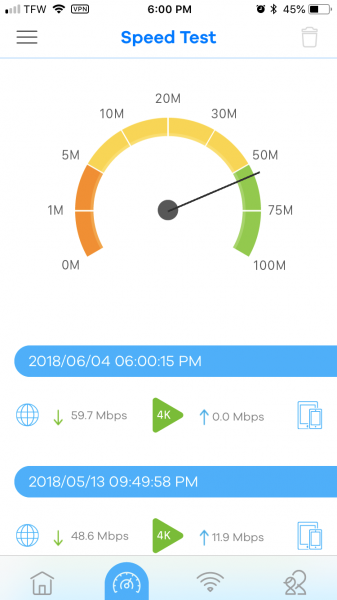 What I like
Attractive design
Easy configuration
Strong, stable WiFi
Crazy fast backhaul
3 Gigabit Ethernet ports per hub
Capable app
What needs to be improved?
Configuration options are very limited. An advanced user configuration option would be welcomed.
The inclusion of  USB port functionality for storage
Final thoughts
Zyxel's Multi WiFi system is ideally suited for large homes where configuration tweaking isn't necessary. Its sleek design, intuitive setup, and solid performance have earned it a position as the ranking WiFi router in my home.
Price: $299.99 two-pack
Where to buy: Amazon
Source: The sample for this review was provided by Zyxel.