We use affiliate links. If you buy something through the links on this page, we may earn a commission at no cost to you. Learn more.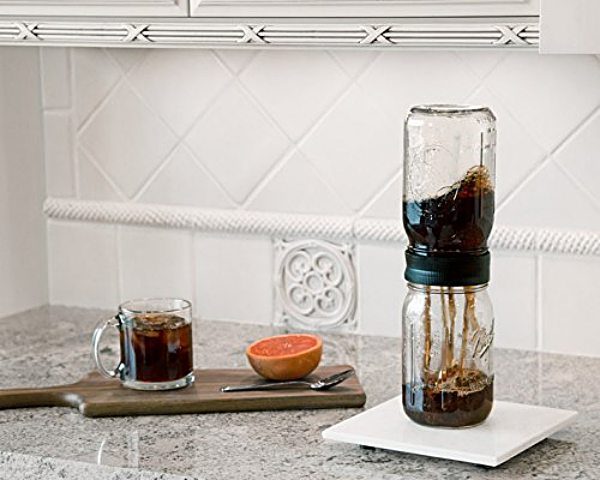 I recently discovered the joy that is cold brew coffee. I like it because it's more flavorful then iced coffee and being someone with stomach issues I love that it's less acidic than a regular cup of Joe. The problem is it's also more expensive to buy at your local coffee shop. And buying a home cold brewer can be pricey as well. Then I came across the Bruw.
Bruw uses a simple and relatively less expensive way to make cold brew coffee at home. It's a filter that screws onto two mason jars, and sieves out the coffee grounds. The result is a fresh, smooth-tasting, cold brewed coffee.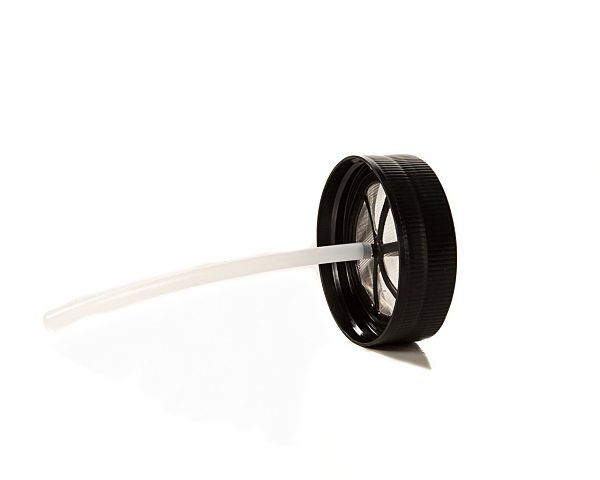 The filter is specifically designed to fit any standard wide-mouthed mason jar.
By itself, the Bruw filter will cost you $14.99. If you're thinking to yourself "but I don't have any mason jars just laying around my house."  No worries you can purchase the Bruw mason jar starter pack for $29.99.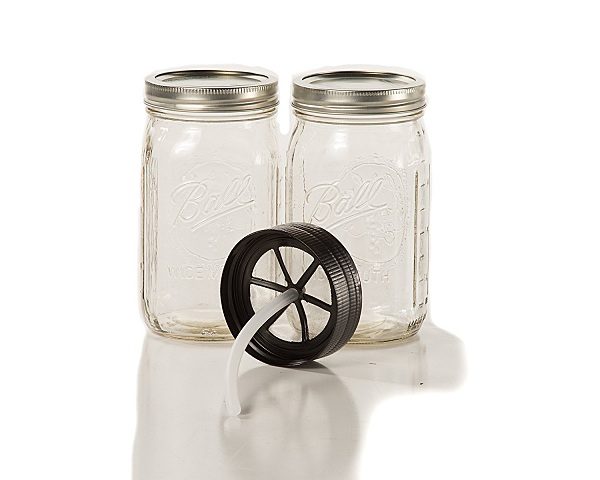 The starter pack includes the Bruw filter, two 32oz.,standard mason jars, two mason jar covers, and instructions.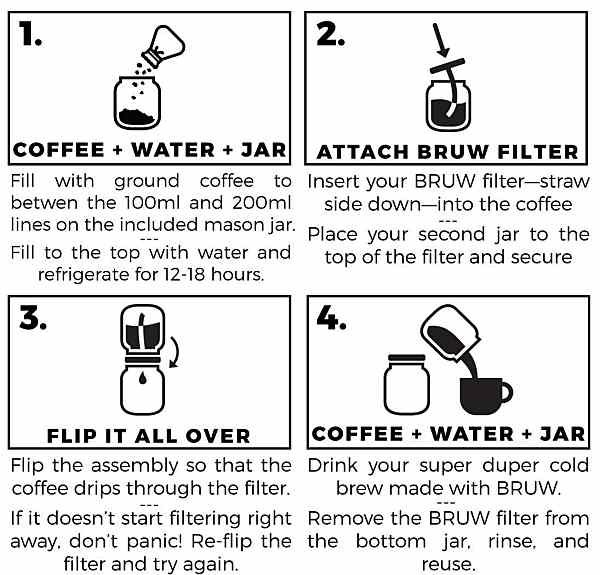 To start making your own cold brewed goodness at home, you can purchase the Bruw on Amazon.