We use affiliate links. If you buy something through the links on this page, we may earn a commission at no cost to you. Learn more.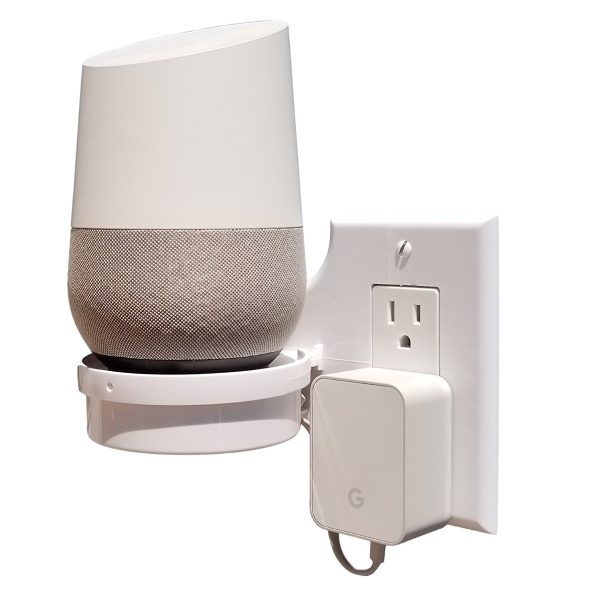 In today's technology-driven world that is constantly evolving and redefining the way we live, smart devices have become an integral part of our home environment, and as such, their designs must adhere to the decor demands of consumers. In an effort to comply, many companies have come up with creative ideas to make sure that the devices blend into any décor.
Mount Genie is one such company that has introduced several mounting products for voice assistants and other smart technology, including the Smart Home Shelf geared towards residential customers.
The Smart Home Shelf goes on either side of your wall outlet and installs in seconds. It creates a decorative space for you to place any device such as "Amazon Echo, Google Home, Nest, security cameras and more." It includes a built-in custom cord holder that nicely hides any wires for a clean look, and it "comes with three additional short cords designed to be used with USB outlets so plugs aren't lost".
It is important to note that to use the Smart Home Shelf, you must purchase a décor outlet for it. The décor outlet can be purchased from any home improvement store for about $2 and are easy to install.
If you would like to purchase the Mount genie Smart Home Shelf, you can pick one up on Amazon for $13.99.