We use affiliate links. If you buy something through the links on this page, we may earn a commission at no cost to you. Learn more.

ARTICLE – Here we go with part two of the Gadgeteer team's favorite gadgets of 2022. So far vacuums and chargers seem to be winning the favorite product category but we'll have to see how it plays out after the rest of the series posts. Be sure to check out part 1  and part 2 of this series and also let us know your favorite products from the past year too!
Michael Strange
My favorite product of the year might surprise you. The HAVA R01 countertop dishwasher is my choice because it is practical and works great. I use it every day, and It does a fantastic job of washing and drying my dishes, bowls, glasses, and utensils. It does all this using only 5L of water and works with all detergents, including pods, tablets, liquid, and powder. But my favorite part is that it fits on my countertop. My kitchen is small, and I don't have room for a full-sized dishwasher. You might say that the HAVA R01 countertop dishwasher is a perfect fit for me.
I love 3D printing, so it makes sense that a 3D printer is one of my favorite things this year. The Creality Ender-3 S1 Pro is easy to use, has many features, and is easy to assemble and operate. The S1 Pro has many upgraded parts, like a Sprite all-metal dual gear direct extruder, auto bed-leveling, a 4.3-inch touch-screen, and an LED light bar. These features make it easy for even beginners to produce quality 3D prints. I printed many fun things with the S1 Pro, but my favorite was printing over 20 small toys I donated to Toys-4-Tots.
The Rockspace 360º WiFi security camera rounds out my list. I love its pan-and-tilt functionality. It allows me to view my entire yard, eliminating blind spots. The camera uses a feature-rich app that is easy to use and has an easy-to-navigate interface. You can control the camera, view alerts, and adjust various settings from the app. The camera's battery is excellent, and I only need to recharge it about every three months. Of all the features, my favorite is the piece of mind I get from knowing it is there. A good security camera can be priceless these days, and I am glad I have the Rockspace 360º WiFi security camera.
Lee Shipman
Hey.com is easily one of my favorite gadgets this year even though it is not a gadget at all.  It is an email service and its related apps. One may ask, how could email, not even a free one ($99/year), be considered as a gadget favorite you ask? Check out Hey.com, brought to you by the people who bring you Basecamp (37signals). While Hey email has browser support, I mainly interact with it using the Mac, iOS, and iPadOS app versions. This email system rethinks email at a fundamental level. Features like the screener, where you can screen emails, like you screen calls. Or the three organizational buckets Imbox (important box, vs inbox) similar to a regular inbox, the Feed, a view of all newsletter-type emails, already opened, where you just scroll through them to read like on a news reader feed, or the Paper Trail for the permanent storing of any receipts and such. There are so many other useful features, threads can be combined and renamed.  You can even remove yourself from a thread, where the incoming thread additions are added silently to the thread. Notes can be applied to email threads to store notes about the thread, delayed send, reply later, set aside, bubble up, a clean and simple interface and so much more. There is a 14-day free trial with no credit card required to explore the product. Check out Hey and see if it can simplify the email chaos in your life.
The Hcalory 35L Portable car refrigerator / freezer is way more than just a cooler.  It is a cooler that never requires ice! While I have only had access to a portable AC/DC refrigerator, in this case, the Hcalory 35L Portable car refrigerator / freezer for about 9 months or so, I found many practical uses for it throughout the year. A portable refrigerator is one of those gadgets that creates possibilities for uses that you are not even aware of before its introduction into your life.  I found it very useful for groceries in the hot summer, keeping the cold food cold while shopping is distributed between more than one store.  It is so nice to not have to worry about not only finding frozen water (ice), but also not having to deal with the eventual side effect when it melts and the mess that this can create.  The recent abundance of small solar-powered generators will keep your food cold without any hassle as well easily for the better part of the day. If you have never used one of these, you should check it out.  I am sure you will not be disappointed.
There is not much bad that can be said about an Ebike, and the HeyBike Mars eBike is no exception. This foldable, 20" fat tire, hub-drive powered Ebike has really changed my life. I went from rarely riding a bike to finding reasons to ride. In fact, it was so transformational that I purchased another Ebike so both my wife and I can ride together. The Mars is a class 2 (max 20 mph under power and has a throttle) Ebike. It has 7 gears, a 500 Whr battery, 500W motor (750W peak).  In short, the Mars can tackle just about any biking adventure. One of the biggest advantages of any Ebike is best experienced anytime a hill of even the slightest grade, or a headwind is encountered. The electric motor allows the rider to just power through almost any riding situation without a substantial change in effort. An easy 30 mile+ range, along with under 7-hour recharge time, costing only pennies, and you can literally ride it every day. The biggest problem I have is literally coming up with a destination. It is worth noting that the pedal assist on the Mars hub-drive is very different from that on a mid-drive Ebike (the other Ebike) as the movement of the pedals is a simple signal to the controller to command the motor to drive to the set speed that is currently selected. One can just pedal, and the bike will stay at that set speed with almost no effort from the rider. A mid-drive Ebike on the other hand will almost always require some actual pedal effort by the rider, as pedal movement may actually be needed to maintain speed with someone who is riding on a hub-drive Ebike like the Mars.  This mid-drive effort is depending on the hub drive's set speed of course. If you have never ridden an Ebike, I suggest you check out a local bike store and ask for a demo ride. That one ride might turn you into someone like me, who is always looking for a reason or destination to ride to.
James Garris
Twelve South HiRise 3 Wireless Charging Stand review – perfect bedside charger for Apple devices
First, my wife uses the Twelve South HiRise 3 every night to charge her iPhone and her Apple Watch.  It faithfully charges, is aesthetically pleasing, and doesn't take up much space on her nightstand.  She's happy to keep the wires and cables to a bare minimum, as this gadget uses wireless charging.
Vosteed Morgan Chef's Knife review – a western knife with an eastern design
Second, both my wife and I use Vosteed's Morgan chef's knife in the kitchen nearly every day.  Meat, veggies, and fruit regularly succumb to its sharp edge.  It's easy to hold and easy to use, and its Eastern vibes make it stand out from the other knives that we have in the kitchen.  This is our go-to knife.
Cyber Acoustics CA Essential USB Headset review – all day comfort for the professional
Third, I use Cyber Acoustic's CA Essential USB Headset every day for playing video games.  I know, it's not really a video game headset, but I love its on-ear design, which I find to be more comfortable for gaming sessions.  Gaming headsets have an over-ear design, which I find gives me a headache when I wear glasses when I need to see the monitor.  The CA is super comfy and sounds good enough.  Additionally, I love being able to simply raise the mic when I want to mute it.
Pit Command Commander and Talon review – quality fire pit tools
I'm also giving an honorable mention to the Pit Command Talon, a fire pit tool.  Though we don't use it every day, we like it so much that we bought one as a gift for a family member this Christmas.  That's the sign of a good gadget!
David Ferreira
Fiido L3 Commuter eBike review – Go the distance and then some
Right at the top of my list is the Fiido L3 Commuter eBike. Even though it's been hardly a month since I reviewed it, I still find it a zippy fun ride.  And it gets me out of the house, which – since Covid – hasn't been a regular thing for some time now. These days I can hop on the L3 and head to the coffee shop, to pick a sandwich at lunch, or just to enjoy a ride around the neighborhood. With only 1 car in the house, it makes getting out and about that much easier when my wife isn't home. And did I mention the L3 is fun to ride?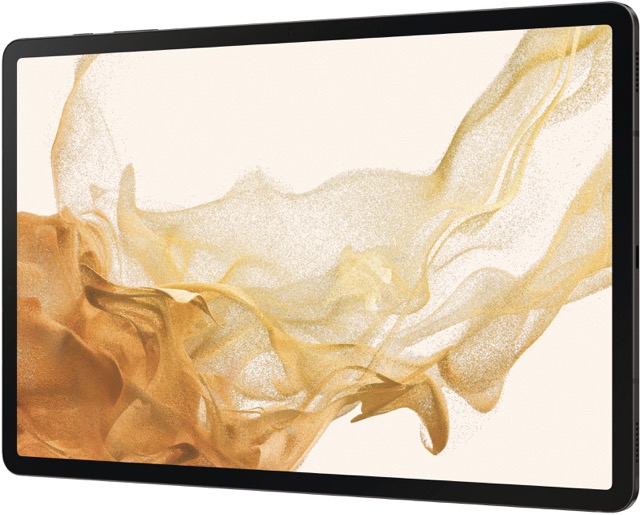 A close second on my list is the Samsung Galaxy Tab S8+ I bought back in March. This Android tablet is my go-to device for enjoying all sorts of content – ebooks, comics, music, audiobooks, and TV. You name it, I've seen it or heard it on my tablet. In the morning it comes with me into my home office to use as my stay up-to-date device while I code away on the laptop. After work, it follows me onto the newly built patio for some reading and an adult beverage. And at the end of the day, it is on my bedside table acting as a clock radio. I originally bought the S8+ to use on the occasional trip, but it really has become my workhorse device.
GL-iNet Slate AX WiFi 6 gigabit wireless travel router review – Safety and Savings on the road!
Number 3 is also a recent addition, but to be fair it is replacing an older model.  The GL-iNet Slate travel router was the perfect traveling companion on a recent trip to Seattle. Having that additional security layer between me and public wifi networks made me feel safer working remotely. Plus, one of the hotels I stayed at during the trip charged for wifi by device – $19.95 per day after the first device (yeah, and in 2022 at that!). The router lets me connect my phone, tablet, laptop, and all with the same speed as being directly connected.  The Slate replaced a Beryl (also by GL-iNet) that was good at what these devices do.  The Slate handles more connected devices, gives those devices a faster connection than the Beryl, and all that while remaining pretty much the same size and weight.
Greg Cleveland
I am on calls a lot for work and was beginning to suffer from a bit of headset fatigue.  Not wanting to sacrifice audio quality on either side of the communication, I picked up the Samson Q9U microphone to add to my home office.  I can vouch for everything David mentioned in his review, and found this to be a very worthwhile upgrade to my remote work life.
ROIDMI EVA robot vacuum / mop review – An all-in-one floor cleaning solution
Going into the review for the ROIDMI EVA robot vacuum, I was skeptical.  A few months have passed since my review, and the EVA is continuing to impress.  This is an almost fully automated floor cleaning solution in our house, and I now consider myself spoiled by the auto-emptying feature.  This is an all-around great robot vacuum.
Monoprice Joule 3D Printer DIY Assembly Kit review – Get started on your 3D printing journey
The Monoprice Joule 3D printer will forever be the 3D printer that started a new hobby for me, and I've been having a ton of fun learning the ins and outs of 3D printing ever since.  The hands-on approach to assembly was very beneficial to learning how these printers work, and the printer itself has been a very reliable workhorse.  The Monoprice Joule is definitely worth a look if you're getting started, or just want a solid printer at an entry-level price.
Kenneth Woodham
reMarkable 2 paper tablet review – Can it replace your paper notes?
I take a lot of notes, mainly for my job, and I prefer to write them instead of typing them. I tend to retain information better that way. I got really tired of keeping several different notebooks going and trying to remember where I wrote what. So, I began looking into e-ink note tablets. So far, I've kicked the tires of three different ones and my favorite so far is the reMarkable 2 e ink tablet. From the hardware to the software, this is a very polished device. It's extremely slim and light. The pen-to-paper feel while writing is second to none. reMarkable offers a desktop and mobile app that syncs with the device so you can manage the device anywhere. There's also Dropbox, Google Drive, and OneDrive integration, so if you don't subscribe to their Connect service, you can still back up your documents to the cloud. I've found reMarkable's support very helpful whether searching through their knowledge base or through contacting them directly. And they continue to update and improve the software. I love this thing and use it every day, really.
Gunhild Vegvisir Adventure Dive Watch review – A magnificent timepiece built to withstand the modern Viking lifestyle
The Gunhild Vegvisir Adventure Watch is striking in my opinion. I love the bronze and brass face depicting the Vegvisir Icelandic magical symbol intended to help the bearer find their way through rough weather. I can use all the help I can get when navigating my own personal rough weather. It's built by a US company out of North Carolina, Gunhild, and is one model within their Faering collection. It's solidly built, feels good on the wrist, and looks good doing it. I wear it any time I'm not going to be getting dirty doing yard work and the like. It can take the abuse, but I'd rather not put my favorite watch through that.
Keychron Q8 QMK mechanical keyboard review – A beautiful custom keyboard and my new favorite
I'm a mechanical keyboard nerd. I freely admit it. I love the sound and feel of a well-built keyboard over a squishy membrane-type keyboard. I only use one of those if I absolutely have to. In my hunt for my preferred keyboard, I selected a split ortholinear design and thought I was good.  Then I got to review the Keychron Q8 Alice layout mechanical keyboard. Now it's my daily driver. The Alice layout works better for me. The orthlinear layout just never quite felt right. The Q8 ticks a lot of boxes for me. It's gasket mounted, has lots of sound-dampening foam, has double shot PBT keycaps that feel great, programmable RGB lighting, and a knob. I love knobs. The Q8 has an aluminum case and is USB C. The switches are hot-swappable so if I get tired of the Gateron pro browns, I can switch them out. It's VIA compatible so you can customize your layout and lighting, build macros, and set up different layers to optimize your workflow.  I'm always on the lookout for the next keyboard but for now, the Keychrom Q8 is perfect.
Cat Green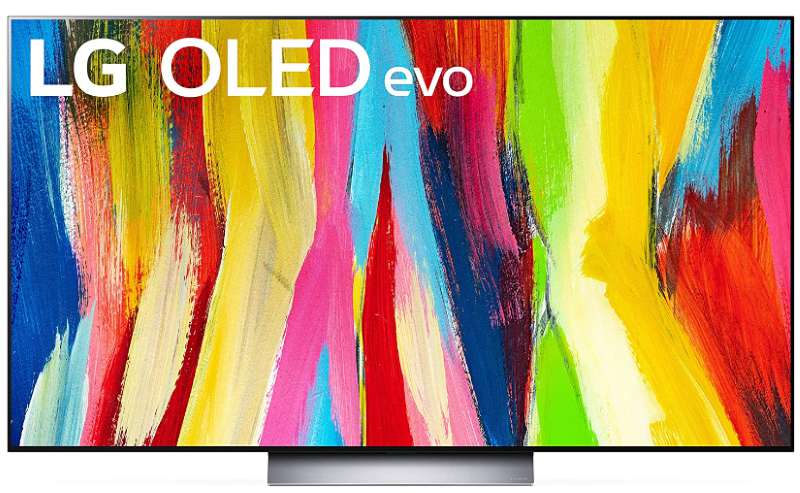 An easy choice for one of my favorite gadgets this year is the 55-inch LG C2 OLED television. It is the first TV that we have purchased since my wedding gift to my partner in 2012, which was a 40-inch Samsung (I don't even remember what model). To say this TV is amazing is a disservice to those responsible for the work that is obvious from the design. There are so many just plain cool things in the C2, but picture quality and ease-of-use are most important to me. The screen clocks in at a brain-melting 8 million pixels while having the audacity to be MAYBE a quarter of an inch thick. There is a thicker part to the back where the speaker and internals are held, but this guy still only weighs a little more than 30 pounds. There are so many different options to tweak and personalize your viewing experience, evidence of the care and thought that went in to making this work of art. There are even different picture options for gaming, get this, based on what genre of game you're playing. I'm certain that's what got my partner's attention. If you're in the market for a new TV, treat yourself and get your hands on the LG C2.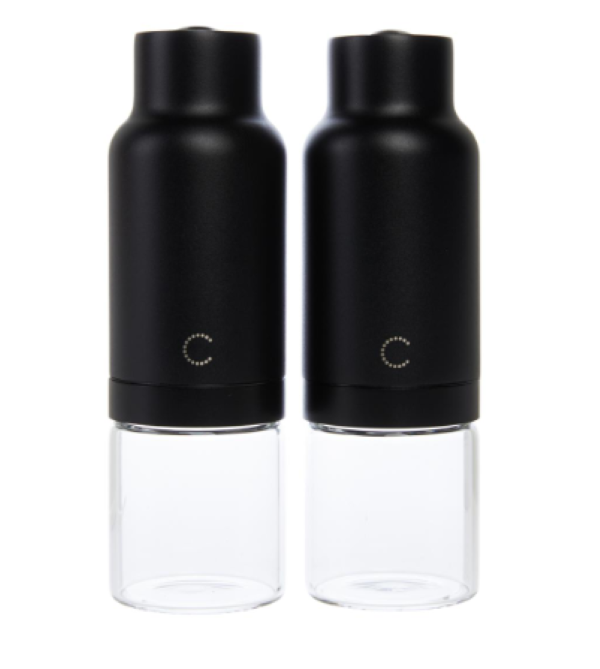 My partner and I are foodies; we love trying new restaurants and recipes as often as we can. Cooking any recipe at home is going to require salt and pepper at some point. That's where these bad boys come in. The Curtis Stone 2-piece Gravity Mill is powered by 3 AAA batteries, simply turning the shaker over will activate the mechanism and bless your food with flavor. Simple to operate and easy to clean, just like I like my kitchen gadgets. The containers are easily adjustable, allowing you to control the coarseness of your grind. In fact, don't let me tell you what to put in these grinders, put whatever spice mixture you want in there! The one drawback is that these gravity mills don't have that little light that some models include; this isn't a huge deal for me, as our kitchen is well-lit. Don't let that stop you. If you want quick, easy access to freshly ground salt and pepper, let Chef Curtis help.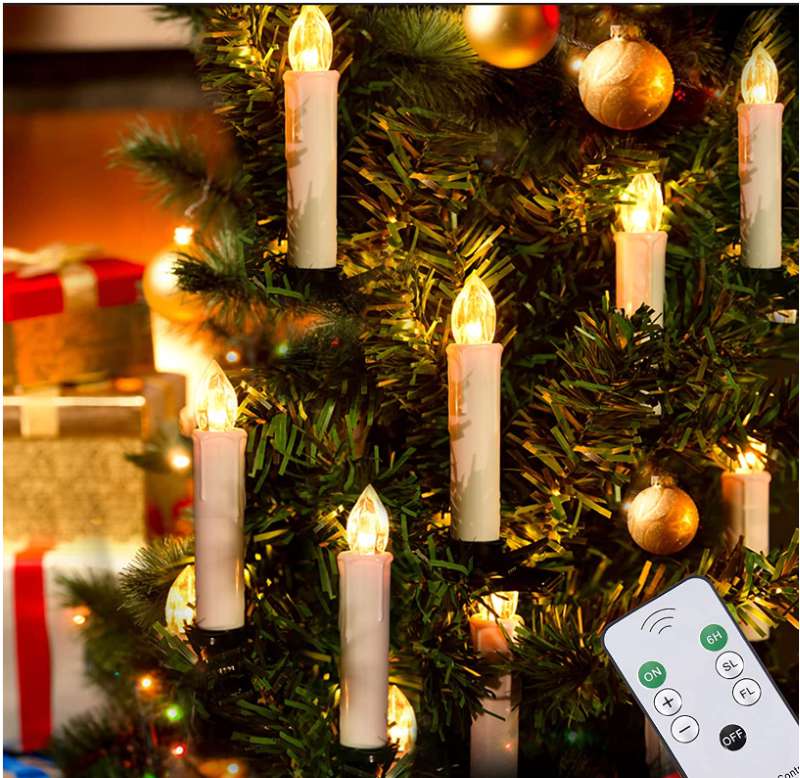 Just in time for decorating season, the JOSU Christmas LED battery-powered candles are so great, they made the 'Nice' list! They come 12 to a box and the included remote control is very snappy and responsive. What sets these candles apart, however, is at the bottom. They come attached to a dark green chip-clip, making it SO EASY to affix to the Christmas tree. The candle base can also freely rotate just in case the branch bends a little under the weight of the AA battery they each take. They make a beautiful addition to our string lights. Multiple brightness and flicker intensity settings let you choose your ambiance, and a 6-hour timer button makes sure the batteries last until Santa gets here. Spoil your tree this year with this gadget.
Matt Gregersen
HOVSCO HovBeta 20″ Foldable Fat Tire electric bike review – a truly excellent foldable ebike
The HOVSCO HovBeta 20″ Foldable Fat Tire electric bike was one of those products that I reviewed and then never stop using, even though my original intention on taking the review was to give it to someone else when finished. The excellent torque sensor for pedal assistance and the powerful motor, combined with the ability to fold it up into my trunk, results in a bike that I just keep using and loving. I have yet to push the range to the limit, for my ~5 mile trips to stores and into the foothills I can get a week or more before needing to recharge. The step-through design is great for my elderly-millennial joints that are complaining more and more every year. Finally, I can't just sit on the bike and hold a throttle, I like to pedal when going places, and the HOVSCO HovBeta does a great job with the pedal assist settings to find a balance between workout and cruising.
Maestri House Milk Frother review – consistently great foam for your coffee
Coffee is life. And good coffee makes life gooder. The Maestri House Milk Frother makes good frothy milk. Good frothy milk combined with good coffee makes life even more gooder. Apologies to grammar naz….fanatics. Maintenance and cleaning has been easy, and we've been using this at least twice a day since reviewed and it still works like new. I like reliable gadgets that do a good job at what they're designed to do, and this one checks those boxes. It also looks stylish sitting on the counter, so extra bonus.
Haymaker gaming headphones review – great acoustics, garish RGB lights
The Haymaker gaming headphones knocked a couple of others out of my daily rotation when I reviewed them, and remain my all-day work and play headset. I turn off the RGB lights for work calls and use the USB connection for best sound quality, but I like that I have the option to go wireless and turn on the bright flashy lights if I wanted to. I've redone my gaming computer twice this year, but even the noisier iterations were dead silent with the headphones on, thanks to the great noise canceling.
Bob Patterson
Shokz OpenRun Pro sports headphones review – Time to get moving!
The Shokz OpenRun Pro Sports Headphones were a game-changer for me. This has been my first experience with bone-conducting technology, and I don't think I'm ever going back. The sound quality is amazing, they go for 10 hours between charges, and are supremely comfortable for indoor and outdoor activities. I use them just about every day.
Waterfield Designs Agile Briefcase review – Keeping things trim & classy
My favorite piece of EDC gear in 2022 was far and away the Waterfield Designs Agile Briefcase. I love Waterfield's buttoned-down (but not too formal) design aesthetic, and their mastery of blending different materials, leather, and hardware are on full glorious display here. Every square inch of this bag is carefully thought out for optimal usability, and it's one of the few bags I've tested that's designed for a 16″MacBook Pro and a 12.9″ iPad Pro with the Magic Keyboard. Brilliance. My favorite work bag at the moment.
Eli & Elm Side Sleeper Pillow review – a luxurious pillow that does the job!
Last on my list was the Eli and Elm Side Sleeper Pillow. This one sneaky-impressed me with its excellent design, lux materials, and careful attention to finishing details. It's a dense & heavy pillow, but that works in its favor when it comes to promoting side sleeping — it stays in place to properly support your body. I've been through dozens of pillows trying to find the right one to help with my sleep, and this one has been a consistent performer since day 1.
Raul Sanchez
What I like about the LOCKLY Vision Elite Smart Lock Video Doorbell are some of the new features that are actually upgrades from the previous LOCKLY Vision Smartlock Doorbell. The first feature is the motion detection and the second is the night vision. There are several other new features but these two features are the ones I like the most.  I found that not only are these new features a great convenience but I feel like they have also increased the smartlock's security features, which is a tremendous piece of mind. The night vision is definitely a huge benefit during low light and evening  times. Plus, having the motion detection has been so useful for me.  Now, I can be alerted when the Amazon or UPS delivery people drop off a package at my door.
Since I am a photographer and a video producer, the INNOCN 15K1F 15.6″ inch OLED Portable Monitor has been very useful for me when I edit my photos and videos. What I really like about this monitor is that it has a 100% DCI-P3 color gamut. This means that the monitor has more color space than an average sRGB monitor. This helps me as I'm color-correcting videos and also in editing my photos. I have this monitor as a second monitor and its size fits nicely on my desk since it doesn't take up much space. I like that I can also plug the monitor into my smartphone and that this monitor is portable and easy to carry around.
Although I don't spend my time in a big city to ride the TurboAnt M10 Commuting Electric Scooter around, I do love to ride this scooter from time to time and zip up and down my street. When the feeling hits me, I just jump on this scooter before I check my mail and get a quick ride in, even just to go down the street and back. I just love the feeling of gliding on the road. Since I am a speed freak, an extra 10 or 15 mph added to the scooter's speed would be nice to have, but the scooter's top speed of 20mph is sufficient enough to go cruising around.  This scooter sits right inside my garage door so its easy and convenient for me to just step on the scooter, tap the Power button, and go for a quick ride.
Also, please be sure to read
Part 1
and
Part 3
of this series to read what the other gadgeteers on the team picked as their favorite products of 2022.