We use affiliate links. If you buy something through the links on this page, we may earn a commission at no cost to you. Learn more.

ARTICLE – Each year around this time, I ask the Gadgeteer team to send me a list of their favorite products for the year. I told them that the products that they picked didn't need to be restricted to only the items that they have reviewed on the Gadgeteer this year, but that they could include any products that they have enjoyed using the most over the past 12 months. Has there been one type of gadget that has been the most popular with the entire team or has it been a variety of products? Let's find out. Here we go with part one of the Gadgeteer's favorite gadgets of 2022. Also, check out part 2 and part 3 of this series so you'll see what everyone on the team chose as their favorite products.
Julie Strietelmeier
2022 has been a very important year for me. One reason is that The Gadgeteer turned 25 years old this year. Crazy right? The second reason is that I retired early from my day job with Cummins Inc. after working there for over 34 years. Again, crazy! I'm still trying to figure out how I deserve to be so lucky to be able to do what I love every day, all day now with testing and writing about gadgets.
When it comes to my 3 favorite gadgets for 2022, I picked items that I use every day or many times a week.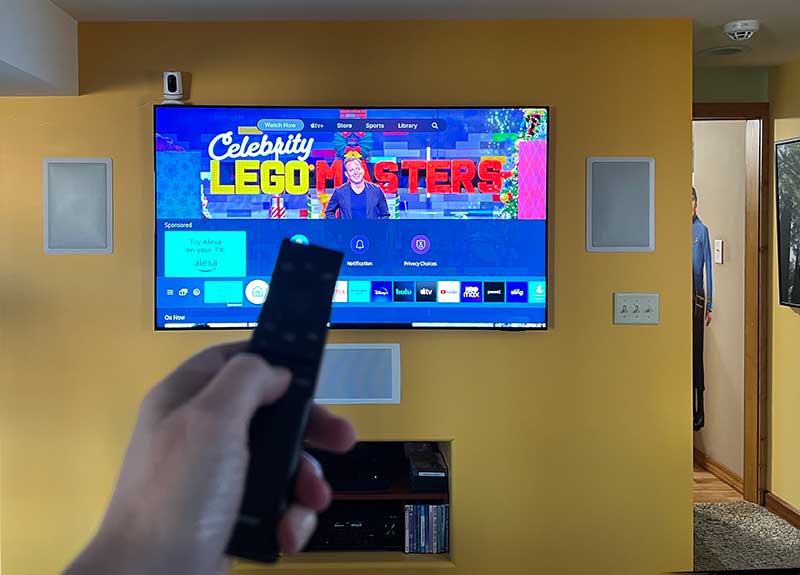 At the end of January, I finally cut the cord with DirecTV and I ended up replacing a Vizio TV with a 65-inch SAMSUNG QN85A TV. Wow is the only word I can think of to describe this TV. It's a million times better than the Vizio that I had before. This one works perfectly with no odd quirks like I had with the Vizio. I have an Apple TV connected to the Samsung and stream all my favorite shows while sitting on the couch or while walking on the treadmill. It gets 2 thumbs up for me!
Nomad Base One Max MagSafe wireless charger review – It looks like Apple made this, but they didn't
The Nomad Base One Max MagSafe wireless charger might not be an exciting gadget, but boy is it one of the best wireless chargers I've ever tested. I have it on my nightstand and I love the fact that it doesn't have any LEDs that brighten the room and mess with my sleep. I also love that it's heavy enough that it stays put on the nightstand even when I lift my iPhone off the MagSafe charger. And of course, it looks amazing! I don't see myself replacing it any time soon.
Roborock S7 MaxV Ultra robot vacuum review – This robot vac really does it all!
Yeah, I know, another Roborock vacuum made my favorites list. This year it's the Roborock S7 MaxV Ultra robot vacuum and it's their best yet. This vac saves me time every week because it keeps my floors clean so I don't have to. We have a cat and a litter box, which means litter gets kicked out of the box and around the house. The Roborock keeps the litter cleaned up and it also does a great job of keeping the floors mopped. Less dust, less litter, less cat hair on the floor gets 2 thumbs up from me! I'll never go back to manually vacuuming and mopping multiple times per week. This particular vacuum even empties the dirt bin AND washes the mop head automatically!
Garry Kolb
Ecovacs DEEBOT X1 OMNI robot vacuum/mop review – one step closer to robot overlord
I know my favorites in the past have featured robotic vacuums, but if this is about things that make my life easier, then the Ecovacs DEEBOT X1 Omni needs to top the list.  Its mopping performance, with dual rotating scrubbing mops, is terrific.  The docking station's waste and freshwater tanks are good for several cleanings between emptying and filling.  The auto-empty docking station keeps the dust bin ready for the next cleaning job.  The bottom line is that there isn't a better all-around robotic vacuum and mop system out there, in my not-so-humble opinion.
Comfytemp Wireless TENS Unit review – all the TENS, none of the wires
My next most-used item is a pain reliever – the Comfytemp Wireless TENS Unit. As an aging adult, physical activity usually results in muscle and joint pain.  The Comfytemp TENS unit is a go-to solution for both my wife and me.  With all the TENS (transcutaneous electrical nerve stimulation) goodness and none of the pesky wires, this unit makes it easy to deliver some temporary pain relief wherever we need it.
iSinwheel i9Pro electric scooter review – Goofy name, decent scooter
Finally, I'll mention the iSinwheel i9Pro electric scooter.  I reviewed this on a whim, and it turned out to be a real hoot.  I'm too heavy to ride it, but my review turned out to be a windfall for my wife, who grins every time she scoots around the neighborhood.  This is a terrific electric scooter with great range, high speed, and nice features like cruise control and lights, all in a relatively lightweight package.
Brooke and Mason Miller Hall
Our number-one favorite gadget of the year was one we reviewed in January and have used nonstop since then: the Devaise standing desk.  It moves quietly and seamlessly from sitting to standing (often mid-Zoom). We always use the pre-set heights, which are handy. The desk is also large enough for multiple monitors, which is hard to find in a convertible desk.
I love my Lifepro Dash X exercise bike. I got it on a whim, thinking it would shake up my exercise routine, which it did, but now that it's getting cold, this stationary bike has become my go-to. I love that it's so quiet, my husband could be on a work call right in the same room where I'm working out. And the attached stretchy bands let me easily get a full-body workout in one sitting. It's also easy to move and folds up.
My son, Mason, chose the EBL Portable Power Station Voyager 1000 as his top pick for the year. He's reviewed three power stations this year, and this is the one he keeps coming back to and uses the most. As far as power stations go, it's on the lighter and quieter side, but it's also powerful enough and holds a charge long enough for keeping phones, fans and tools charged up when off-the-grid.
Lex Strickland
The TCL 30 XE 5G smartphone has been my daily phone since I reviewed it. It's a T-Mobile exclusive, still at $198, or free with a new account. It does phone, web browsing, GPS and audio streaming perfectly, and as well as my retired $400 Pixel phone. It takes more than acceptable photos in good lighting, but in low light I find I need the flash to get a focused, sharp result. Call sound quality is quite clear and accurate. Battery life continues to be more than adequate for a day and a half of my use patterns.  The screen resolution is excellent. Images and colors are on target. The screen does 90Hz refresh rate if you want, but I set it to 60Hz for battery savings. If you don't have extreme requirements for your photography and are open to T-Mobile as a provider, this phone is better than its price would suggest.
The Amazfit GTS3 Smartwatch continues to be one of my favorite watches. I alternate among several, including non-smartwatches, but the GTS3 gets more time on my wrist than any others. I wear some pretty  big, thick diver style watches. The GTS3  is so light and flat on the wrist I forget it's on. The companion Zepp app gets frequent updates which shows that Amazfit is committed to their watch line. The GTS4 is out now but the GTS3 is still current and sold by Amazfit for less than the price at the publication of our review.
Worx Nitro 20V Cordless Paint Sprayer review – Drop that brush and step away from the paint can!
The Worx Nitro 20V Cordless Paint Sprayer gained special status in my home tool collection when it enabled me to complete my biggest painting chores of the year. Those were the staining of my new fence, and re-painting of our deck lattice. I also used the Worx Nitro Sprayer to change the color of a children's chest of drawers. I'd still be at it had I used paint brushes for all those projects. The fence and lattice jobs were completed much faster thanks to the convenience of being able to spray the multiple surface areas of the wood lattice and fence. The spare battery was a must-have for these big jobs so I didn't have to take unexpected breaks to charge up a single dead battery. I'm not intimidated by the next big painting project because the Worx Nitro 20V Cordless Paint Sprayer is ready to go.
Kathleen Chapman
Two Trees TTS-55 DIY Laser Engraving and Cutting Machine review – cutting things with light is awesome!
My most favorite gadget of 2022 is the Two Trees TTS-55 DIY Laser Engraving and Cutting Machine that I reviewed a few months ago. It's so cool and fun to be able to think of a design and have this awesome tool do the cutting and engraving for me. Right now, my focus is on engraving and cutting plywood and wood so the TTS-55 suits me well. If you're new to laser engraving/cutting like me, it takes a little bit to learn how to use it. Learning to use the software (like LightBurn) and learning the speed and power settings to use on each type of material you're working with are the greatest challenges. But once you learn that, it's really fun to use. I'll be using the Two Trees TTS-55 to make some Christmas gifts this year! You can get yours on Amazon for $199.99 for the 20W version.
Epson EcoTank Photo ET-8500 Wireless Color All-in-One Supertank Printer review – a nice photo printer for hobbyists
Woohoo! I finally found a printer that makes it easy to print nice-looking photos: the Epson EcoTank Photo ET-8500 Wireless Color All-in-One Supertank Printer. This printer is for amateur photographers and hobbyists since it has a limited number of ink colors (Black, Photo Black, Cyan, Yellow, Magenta, and Gray). But because I am an amateur, the printed photos look pretty good to me and I like being able to print them right from my phone using the easy-to-use Epson Smart Panel app. Epson's EcoTank printers are supposed to save you a lot on ink costs because they use large refillable ink tanks (you buy ink bottles instead of cartridges to refill the tanks). But you do pay a lot upfront for the printer ($549.99 on Amazon or Best Buy).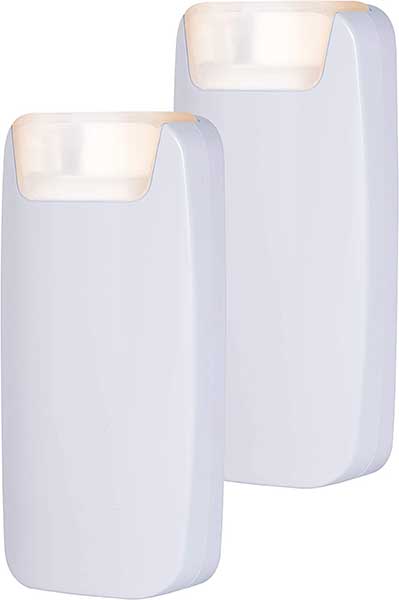 The last of my favorite devices in 2022 is one that I didn't review: The GE 4-in-1 Power Failure LED Night Light. I was looking for a night light that had to satisfy several criteria. It had to have a light sensor so that it would turn on or off automatically depending on the amount of light detected. It also had to double as a flashlight. It had to automatically turn on in the event of a power failure so that I could see in the dark and thus easily find a flashlight in the dark. And last, it needed to use regular batteries (this night light uses 3 AA batteries) so that if I had to use it as a flashlight, it would work for many hours. The GE 4-in-1 Power Failure LED Night Lights fit all my criteria and work great (I have four)!! They're $17.93 for a set of two on Amazon (or $9 for one). Just an FYI, in order for the night light to turn on in the event of a power failure, you need to slide the switch to "Low". "Hmm, a night light is one of your favorite things for 2022", you say? Yep! Sometimes it's the little things that make me happy!
Steve Holt
This year has brought gadgets into my life that I didn't know I needed!  Coming up with my favorite list was pretty easy, so here we go!
I have a personal problem.  I admit it.  I can't sleep unless there is a fan running, or at least some constant humming noise.  I just sleep so light that everything wakes me up, so the fan helps me sleep. So I run the bathroom fan to help me sleep. But when I travel it's difficult to get that because sometimes hotel bathroom fans aren't that loud or maybe there isn't one.  So the Dreamegg D1 Sound Machine has become an essential gadget for me.  We even use it during thunderstorms to help provide noise in the house to drown out the thunder because our dog loses it during storms!
Ocoopa Rechargeable Hand Warmer with 10,000 mAh power bank review
I think everybody needs an Ocoopa hand warmer!  It fits nicely in your pockets, it provides plenty of strong heat, and it doubles as a power bank to charge your gadgets if you need an extra boost.  It also makes a very affordable gift for that person who has cold hands all the time!  Not sure what I would do without it during the cold winter months.
I didn't know how much I would enjoy listening to music through my glasses until I got the Lemuna True Audio glasses. It's not the deep, rich experience I get when listening to music through my various earbuds and headphones, but it works great in the office environment I use them in, and I can also take phone calls using the glasses. I also got the prescription lens for them, so reading and listening at the same time are a breeze!
Smythe Richbourg
Pitaka MagEZ iPad mini charging stand review – power through the case and power through your day
Buying my first iPad mini, I initially went for the standard Apple cover, but the Pitaka MagEZ was soon offered for review, and it's not been removed from my iPad mini since. I like the magnetic charging, the stand, the sleek protection – everything.
The Mophie 3-in-1 travel charger came out while I was on my last long trip, so I've not used it lately, but I have sold dozens in the ten months or so since I got it. Having all the wireless chargers right at hand, with a sleek case to carry it all in is truly perfect. Or is it? I saw that Mophie has a newer version!
I bought a new house this year, and so far, the only thing I've moved in that's electronic (besides chargers) has been the Monoprice Harmony Capsule 200 Bluetooth speaker. It totally fills the empty space with sound, where ever I place it. Quickly attaches to whatever device I'm running sound from, and rarely needs to be recharged. When my daughters came over around Father's Day to take a tour, their first comment was "Sounds like Dad's place." What can I say? Jimmy Buffet, summer, beer, pizza…? What do you do for Father's day?
Joe Porletto
Before I reviewed the Hammerest Electric Ratchet Wrench I didn't even know Electric Ratchet Wrenches were a thing. Now, I find myself reaching for this tool all the time. At first, I wasn't impressed with the build quality of the Hammerest, but this wrench has taken a lot of abuse and continues to work perfectly. The battery never seems to lose power despite long work sessions and the torque it produces is impressive. I have added more sockets to the kit because there were only a few included and that's significantly increased its usefulness. I do wish the case was as durable as the wrench though, it's definitely seen better days. There may be better-known, expensive brands that have their own Electric Ratchet Wrenches, but the Hammerest has served me just fine.
Nocs Provisions Standard Issue Waterproof Binoculars and Photo Rig review – Powerful optics in a compact rugged form!
My Nocs Provisions Binoculars are the first thing to go in my pack on every outdoor excursion. Whether it's a short walk with my dog through the woods or my nephew's baseball game, the Nocs always add to the experience. The Nocs' small form factor ensures that I always have them handy and the tough textured outer coating means I don't have to worry about breaking them. Originally, I thought I'd only be using the Nocs at the shooting range, and I still do, but I didn't realize how often being able to get a closer look at something would be helpful. Another bonus of the Nocs is the Photo Rig my version came with. With it, I'm able to bring back cool pictures of everything that I see on my adventures.
Annke WX810 4K Ultra HD Webcam review – Sleek design and 4K clarity for your WFH needs!
I spend a lot of time in virtual meetings these days and while I don't relish broadcasting my ugly mug onto my colleagues' screens my Annke WX810 4K Ultra HD Webcam makes sure I look my best. After upgrading to the Annke I received a lot of unprompted compliments on both the video and audio quality of my chats. The noise-canceling microphones make sure to cut out distracting background noise and the 4K resolution of the camera has amazing picture clarity. The mount for the Annke keeps it secure on top of my monitor while allowing me to adjust it easily when needed. What's really great about the Annke Webcam is that it does what all good technology should do, it disappears seamlessly into the background of my life doing its job flawlessly.
Danny Welsch
When thinking about all the new gear I've used this year, it's hard to pick a few that really stand out.  But there are three that work where other have failed, or that I just really enjoy using.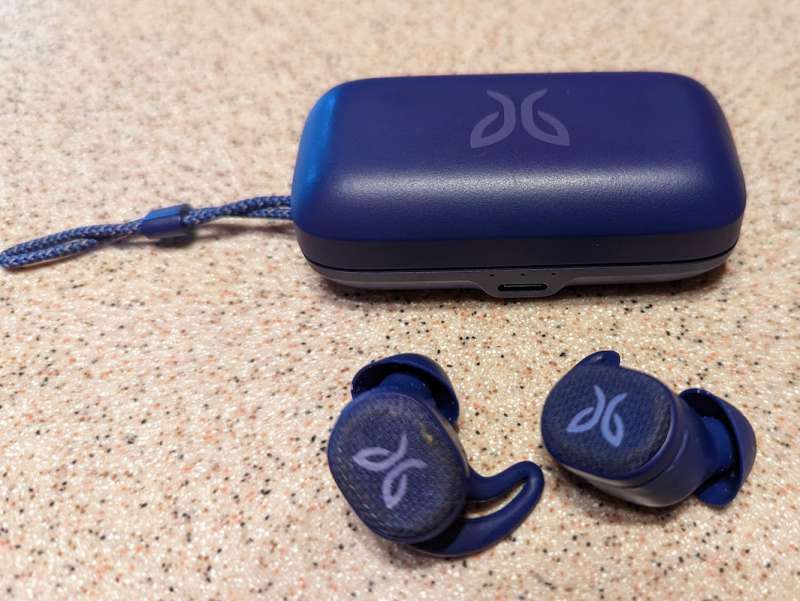 I'm a pretty active person, who also enjoys a lot of music, audio books, and podcasts.  Finding the right earbuds to combine these loves has been a struggle.  Perhaps my ears are just shaped oddly, but most earbuds, including both variants of AirPods, just don't work for me.  That was, until I tried the Jaybird Vista 2 earbuds.  They actually fit in my ears comfortably, don't fly out on fast bicycle descents, can stay in place on rocky trail runs.  And their active noise cancelation can block out the noise of my lawn mower in the summer.  I wear these at least twice a day while taking the dog for a walk or exercising, and they just work for me.
Wacaco Exagram timer / scale and Wacaco Exagrind hand coffee grinder review – For the portable coffee obsessed, a great pairing!
Have you ever owned a product that you just genuinely enjoy using?  One that you look forward to using every day?  One that makes routine things a bit more enjoyable?  For me, that's rare, but the Wacaco Exagrind manual coffee grinder checks those boxes..  I really love good coffee, but it's not just the drink.  The ritual of the preparation is a big part of what I like, and the Wacaco Exagrind really contributes to that for me.  Beyond doing a good job of grinding coffee, it feels very nice in my hand. It has a solid heft without being heavy, and just sounds good when using it, taking it apart, and putting it back together. It seems exceptionally well made, with a stainless steel grinding burr, machined aluminum body, and a silicone grip.  The design is uncomplicatedly simple, while being completely functional.  And it helps contribute to a great cup of coffee.  
Motorola MA1 Wireless Android Auto Car Adapter review – It just works! (most of the time)
Android Auto (and Apple CarPlay) have really changed how we interact with our phones in the car.  These tools have extended capabilities, and ostensibly made things safer. But at least with Android Auto, you need to plug your phone into the car, with wireless connections just starting to come onto the scene. This might not seem like a big deal, but on short trips (and really, most car trips are pretty short) it can be a pain.  The Motorola MA1 Wireless Android Auto Adapter removes this obvious first-world problem, and immediately and wirelessly connects your phone to your car – no wire needed.  And, no loss of quality either.  I genuinely can't tell when I'm connected wirelessly.  The only issue I've noticed is that occasionally, radio interference from some unknown source can make the wifi signal between the phone and the adapter drop, causing a break in connection.  But once the interference has passed, it connects right back up.  The only other issue is that it can drain the battery on your phone, since it is using a power-hungry wifi connection.  But for longer trips, I just plug my phone in and bypass the wireless. Maps, music, and more from your phone to your car, wirelessly and easily!
Shawna Netser
This year was a whirlwind of busy for my family and I.  With the kids getting older and involved in numerous activities, a new home, a career change, and adding a puppy into the mix, I am always on the hunt for products and gadgets that improve our daily life.  So my favorite products of 2022 aren't really all that complicated and techy, but products that are perfect for my daily life and needs at the moment.
The iHood women's lightweight heated vest is a product I didn't know I needed but has been missing in my life for far too long.  In Indiana, we have all seasons and it is cold or chilly a good amount of the year.  I also spend a lot of time in ice rinks year round with a child who plays travel hockey.  This heated vest has been a game changer and a go to clothing staple in my closet since I reviewed it.  Lightweight, providing varying heat to allow me to adjust as I see fit and most importantly flattering to wear- this vest makes my top 3 for sure.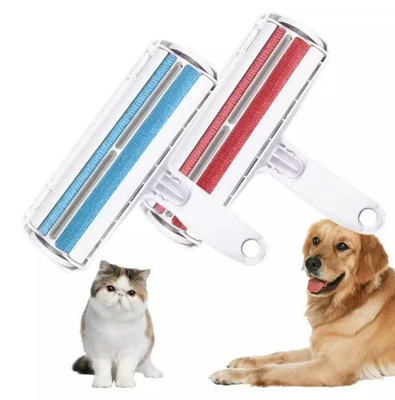 As I mentioned above, we rescued another furbaby this year.  That means we are a house with 3 dogs and a whole lot of dog hair or what I say "dog glitter", because the hair is everywhere and you can never seem to get it all cleaned up.  This sweet little gadget, the ChomChom Roller, is a great tool to rid our couch and ottoman of dog glitter.  You just roll it over the fabric and it collects the hair and you empty it.  The ChomCom is completely reusable over and over and doesn't require you to purchase any additional items to use.  If you have dog or cat glitter in your home, you need this product.
Also as I mentioned above, we moved into a new home.  We love having the SECURAM EOS Wi-Fi Smart Lock on our front door.  Not only is it simple to gain entrance for us with our fingerprint or code, but from the app, you can unlock or lock as needed.  There have been many times this year that workers or guests have needed access to our home and with a click from the app we can lock and unlock the door as needed.  My favorite thing about this gadget is it eliminates the anxiety of not remembering if you locked the door or not, because at any given minute you can just check the app and see.
Thank you all for reading our news & reviews in 2022!  Wishing you all the best in 2023! Also, check out part 2 and part 3 of this series.