We use affiliate links. If you buy something through the links on this page, we may earn a commission at no cost to you. Learn more.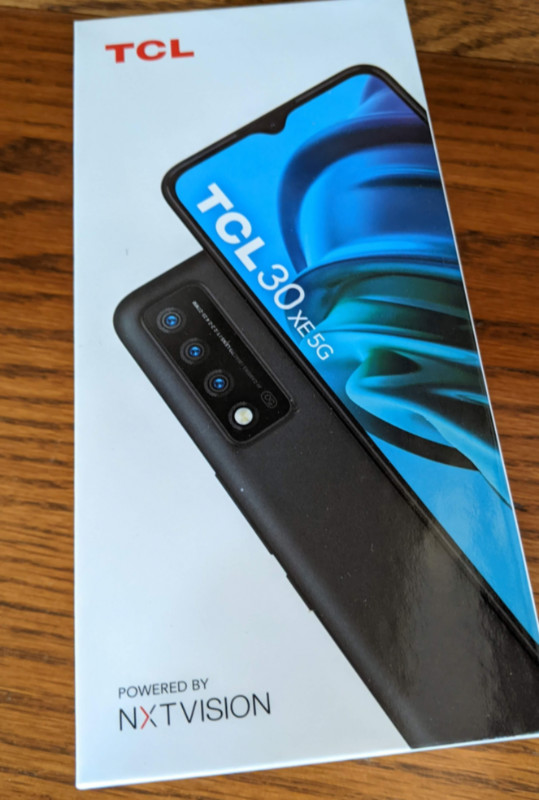 REVIEW – The TCL 30 XE 5G smartphone was just released for T-Mobile customers as a new budget phone option. When the price was announced for the 30 XE, I confess I lowered my expectations. Should I have? Will this device be good enough to replace my aging $400 current phone or will it end up being stored as a back-up device?

Don't ask me why TCL would release two smartphones to two U.S. cell providers around the same time and the specs differ widely. But – I'm a T-Mobile user so I'm pleased to review the 30 XE 5G. 
When I was a kid our family often had to compromise and hope that off-brands would be good enough. There were disappointments in that process but the pursuit to pay less for 'just as good' got ingrained in me so, here's another opportunity! 
As I watch the U.S. smartphone market there seem to be good, well-made, budget, and mid-range smartphones that do just about everything well, except take quality photos. Low and mid-priced smartphones often skip wireless charging, NFC, good cameras (including good photo processing software), cut back on RAM, and only do infrequent security updates, all to minimize the price.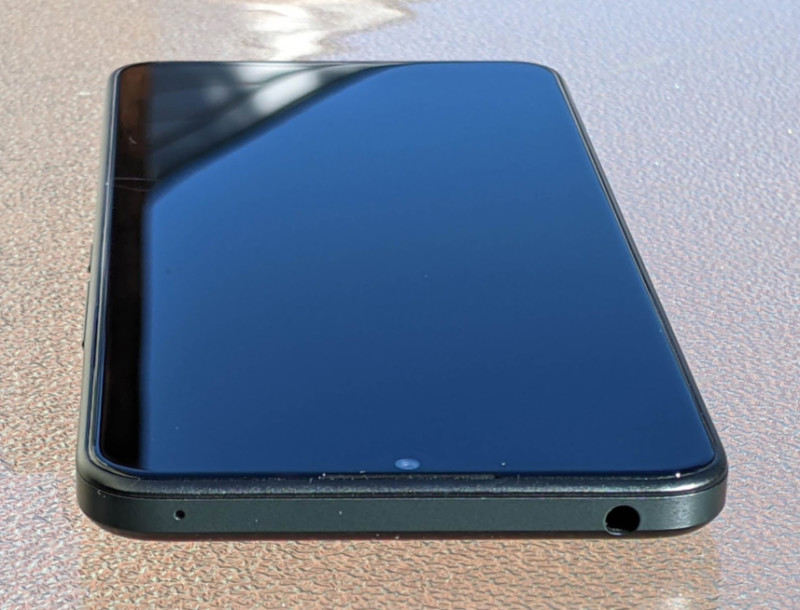 Let's see how the TCL 30 XE 5G did in all categories. I'll cover build quality & design (ergonomics and durability), call quality, screen performance, operational performance (speed, lag), camera, speaker and more.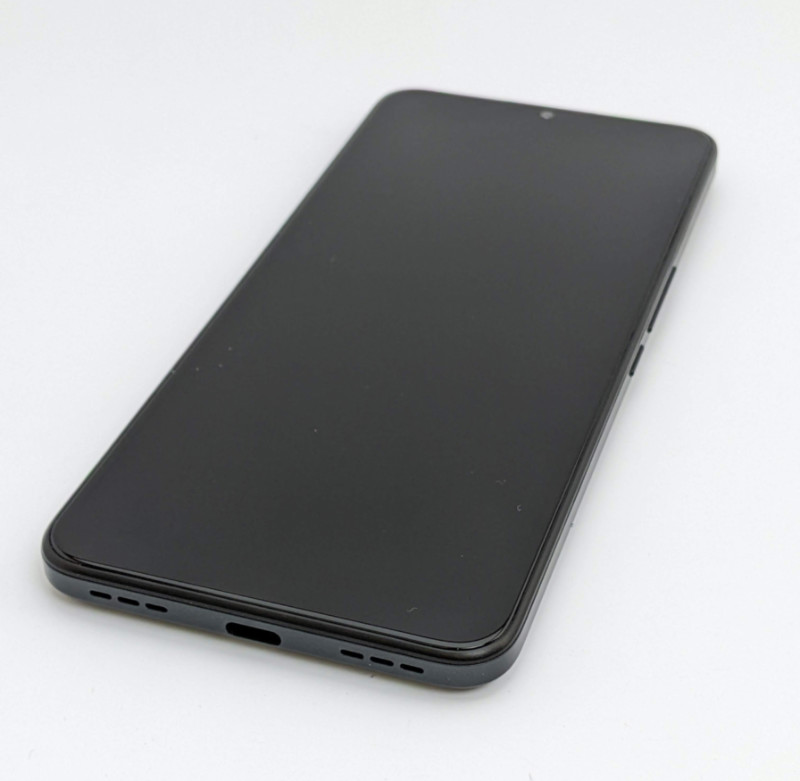 What is it
The TCL 30 XE 5G smartphone is a new cell phone that will be a U.S. T-Mobile exclusive, locked to that carrier. The phone appeared at T-Mobile on February 25 as pre-announced. I believe T-Mobile will unlock a phone after it's been on a plan(s) for a year.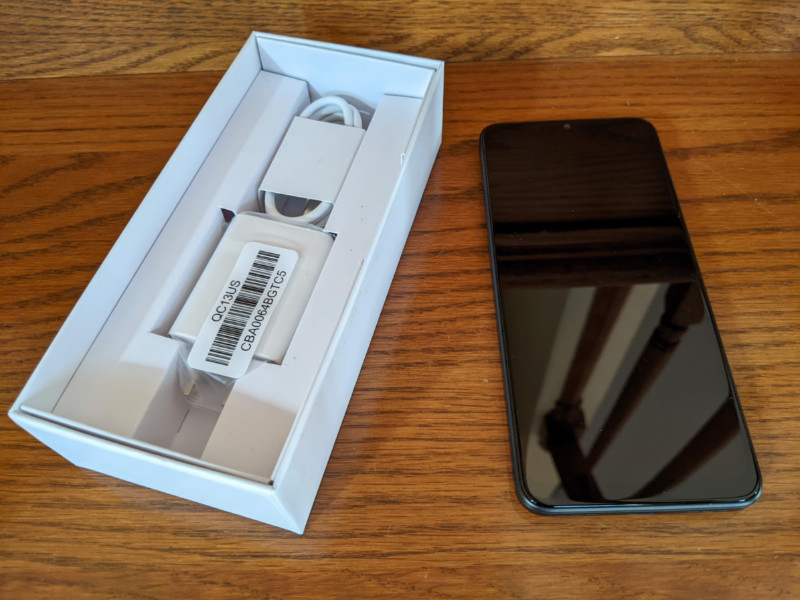 What's in the box
9V 2A Charger

USB Type-C Cable

Quick Start Guide

SIM Card Pin

Product Safety Information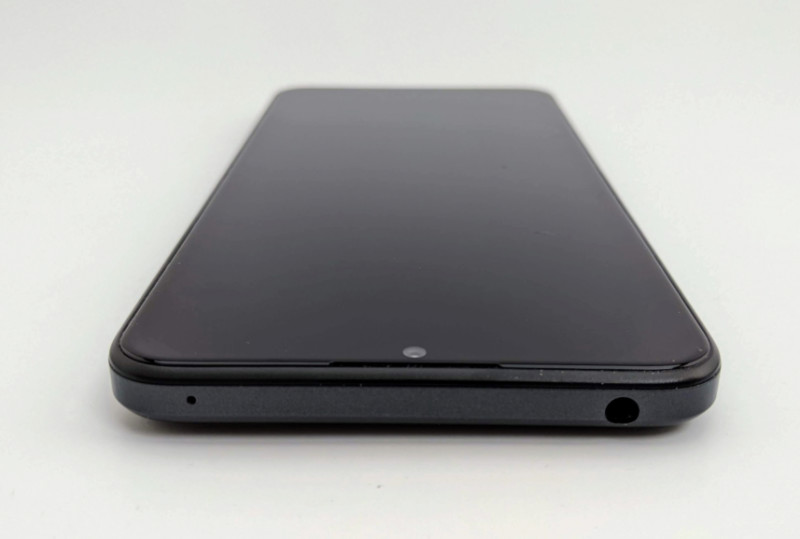 Hardware specs
Screen size: 6.62"

Refresh rate: 90Hz

Screen resolution: 1600 x 720 HD+

Screen material: Dragontrail glass

Chipset: MediaTek Dimensity 700

Processor speed & type: Up to 2.2GHz Octa-Core

Memory: 64GB (43GB user available)

RAM: 4GB

Battery: 4500mAh lithium-ion

Charging: 18W

Rear cameras: Auto-focus. 13MP main, 2MP macro, 2MP depth camera

Front camera: 8MP, screen flash, [email protected] video capture
Video playback: [email protected]
Video capture: [email protected]

SD support: MicroSD up to 512GB

Microphone: Dual, noise canceling

Speaker: 1W

Audio formats: WAV, MP3, AAC, AMR-NB, AMR-WB, MIDI, Vorbis, APE, FLAC, ADPCM

SIM: Nano-SIM 4FF

USB port: Type-C, USB 2.0

Bluetooth: 2.1

WiFi: 802.11a/b/g/n/ac

Headset jack: 3.5mm

Dimensions: Height 6.46" x Width 2.95" x Thickness 0.335"

Weight: 6.88 oz

Color: black

Body: Plastic

Side keys: Volume rocker, power

OS: Android 11

Sensors: Accelerometer, GPS, Light, Proximity, E-Compass, Gyro, Barometer

Security: Face Unlock, Fingerprint sensor

5G bands: n25, n41, n66, n71, n77

LTE bands: B1/2/3/4/5/7/8/12/13/20/25/26/28/38/39/40/41(HPUE)/66/71

GSM bands: 850, 900, 1800, 1900

3G bands: B1/2/4/5/8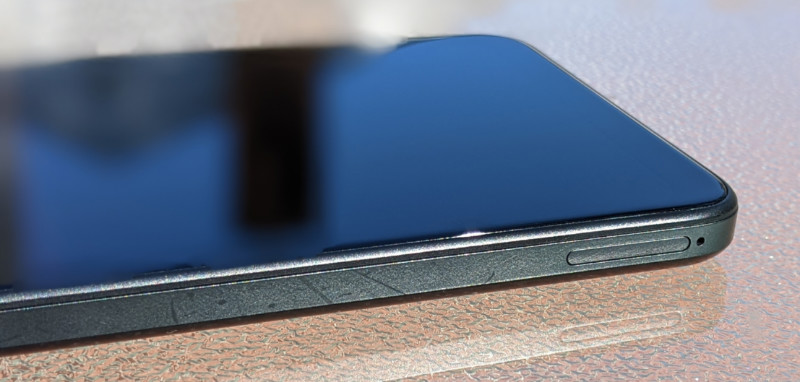 Design and features
5G capable

Available on T-Mobile and Metro by T-Mobile

Talk time claim: Up to 25 hours

Charging time: under 2.5 hours

Standby time claim: Up to 15 days

Missing: NFC, wireless charging, water resistance
Installation and Setup
Setup seemed to go faster with the 30 XE 5G than the last couple of phones I've reviewed. Of course, it takes a day or two of use to make all of the finer settings, log back into apps and tweak everything to my preferences.
Testing and observations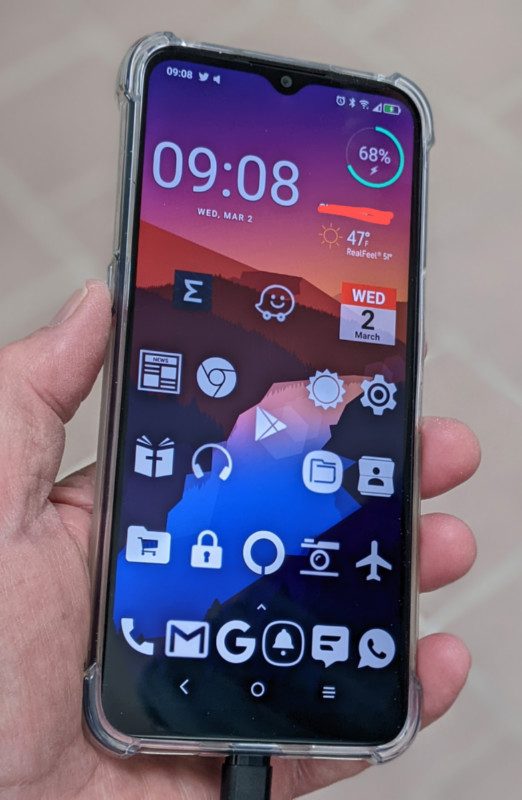 At the end of the second day with the 30 XE (I'll use this term for the duration) I liked the phone enough to order a protective case for it. I found a bargain $9 case that has good side 'grippiness' and pronounced corner protection with raised edges all around the bezel to protect the screen in case of a drop. The case can be seen here. 
Build quality / design (ergonomics and durability)While the phone is constructed of plastic it doesn't feel like cheap plastic. The material TCL used does not show fingerprints.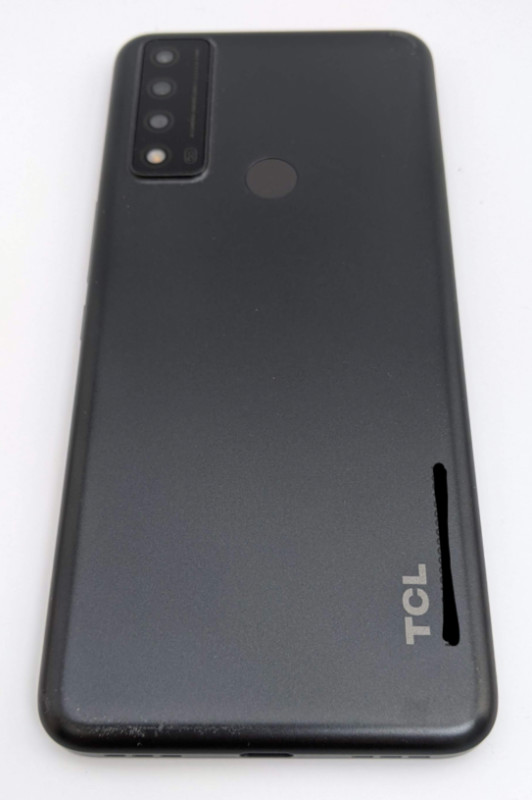 The MEID number is stamped under the brand logo on the back of the phone. Pardon me for not sharing mine.
Plastic construction has never bothered me as long as it's good quality plastic. I've never understood glass back phones. It seems like a double dare to break it. There was no creaking or flexing during my handling of the 30 XE.
My hand finds the flat sides of the phone easier to grip even without the case. I would not feel unsafe using this phone without a case since I'm not a frequent dropper, but I kept the case on since I'd spent that whole $9 for it.
Call quality
Call quality on the 30 XE was as good as with my $400 phone. My audibility to callers was equally good. I've discovered with my last 4 cellphones (back to the Samsung S8) that speaker volume cannot be lowered below a certain point. I have a volume widget that shows the lowest volume at 15%, whether by earpiece or with a call on speaker. I often find I'd like to decrease the earpiece volume even lower than its preset low stop-point, but it isn't possible. 'You will have fifteen percent!' This phenomenon also applies to the 30 XE.
The 30 XE is equipped to do Wi-Fi calling. I used this feature off and on. A family member I asked for input could not tell when I was calling on Wi-Fi and when I was on the T-Mobile network. Even with high speed fiber-optic service at our house, calls would sometimes drop or fade out during wifi calling so I found the T-Mobile more reliable for calls when at home. 
Screen performance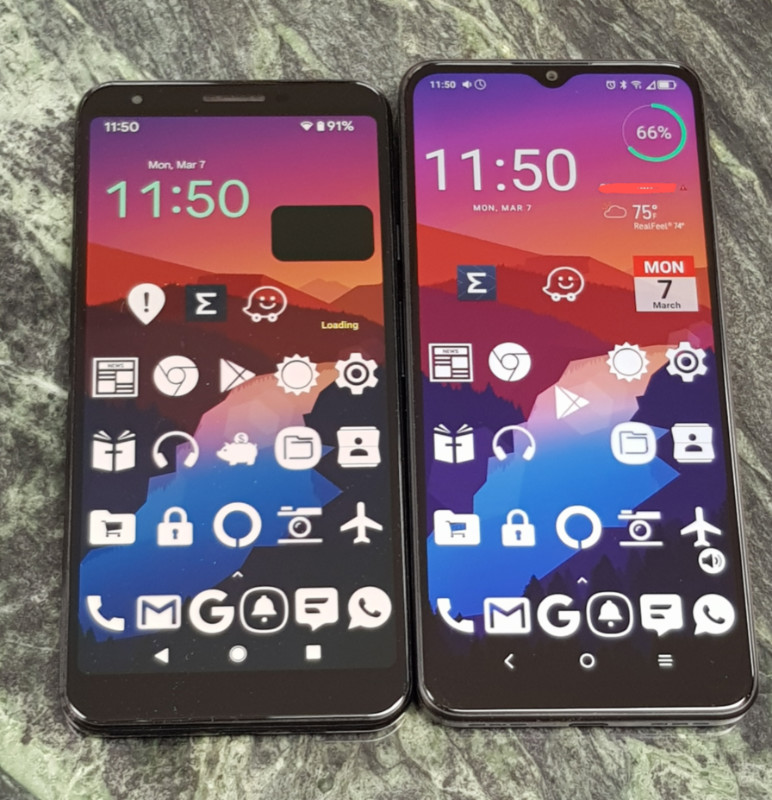 Note the size comparison to my Pixel 3a XL. The 30 XE has a lot of screen for the money and the display seems as good as my $400 phone. 
Brightness was excellent in all environments. Images were sharp, and even small size text was crisp on the screen.
Automatic brightness normally did a great job although sometimes it wanted to make the screen a little too bright indoors so I would tone it down manually. Sometimes it was too dim indoors and I'd swipe down and do a quick slider adjustment on the brightness control. 
I scaled back the refresh rate to save a little battery, so at 60 Hz I saw no jankiness when scrolling in Maps, through documents, spreadsheets or in other apps.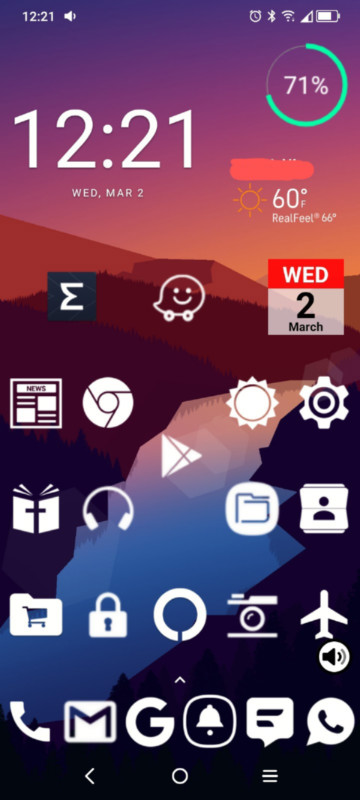 I don't use screen protectors and experienced no screen scratches during this review period.  The 30 XE features the same screen glass as my Pixel phone. 
Operational performance (speed, lag)
Bootup takes only 45 seconds with the 30 XE. That includes time for me to enter my phone  PIN and for 3 screen widgets to set up (clock, battery and weather). I never encountered any lag, from anything I did with the 30 XE.
I have T-Mobile 5G coverage over most of my home town zone. I step out of the house and have 5G over most of the suburban and metro areas close to me. I tend to do most data intensive stuff at home on wifi but whatever I did on the T-Mobile 5G network with the 30 XE, it seemed to fly. I've never complained about T-Mobile's 4G LTE performance but I do sense a slight speed increase with the 30 XE on 5G.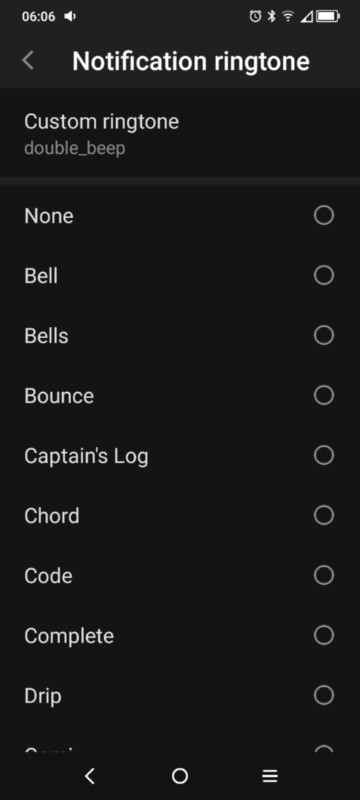 It was a bit challenging to set up a custom notification sound, but I got it done after digging around settings. The process was not intuitive even though there is a large 'Custom ringtone' button at the top of 'Notification ringtone' settings. I was able to select a sound file but it did not get set as my notification sound. 
By selecting the file within my phone's specific name (visible in Settings/System update), I got the sound file selected and it is now in use. Simply moving a sound file to the 'Notifications' folder with a file manager did not do the trick as it does with most/many Android phones. 
A nice surprise was to discover that the 30 XE Do Not Disturb performance with time schedules works perfectly. It's the year 2022 and my Google Pixel 3a has never done Do Not Disturb correctly according to pre-set schedules. It'll fail to enter DND or fail to come out of it, no matter how I change settings. The 30 XE did DND perfectly every day. Thanks TCL!
Battery
I charged the 30 XE with a variety of chargers I have in my environment. I hoped I wouldn't be bound to the included 18W charger. Thankfully all my other chargers worked fine with the 30 XE for reasonable charging speeds. 
I try to keep phone batteries between 45% and 85% relying on current advice that the practice can extend battery life. I routinely charged the phone from 65% to 85% in 30 minutes with a USB C cable I leave attached to my office desk clock. The clock's USB port produces 16W. I have several portable lithium-ion battery packs strewn about and they all charged the phone suitably, although some of them at somewhat slower speeds than the supplied wall charger. 
I attached the supplied USB A to USB C cable to one of my battery packs, and charged from 50% to 90% in one hour. That seems as good as my desk setup. 
I think the 30 XE should easily go a full day and night (24 hours) without charging. 
Camera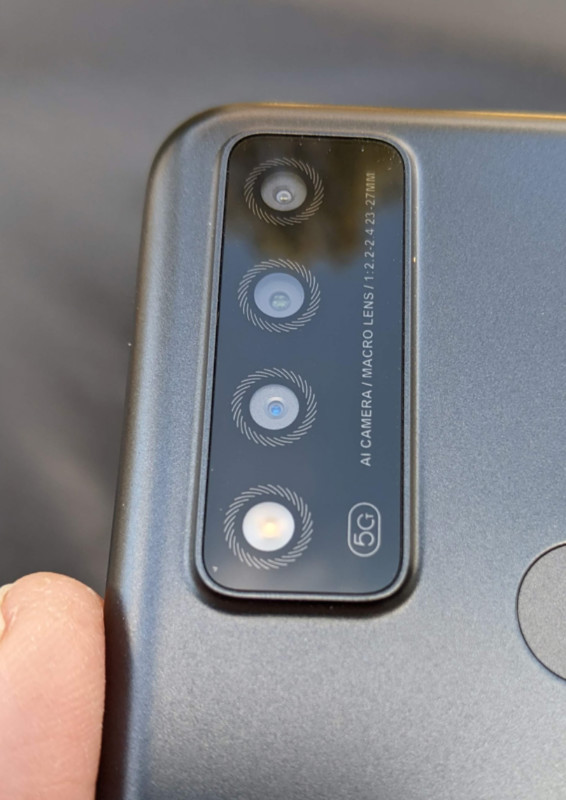 This photo shows the 3 camera module and the flash. The camera did a surprisingly good job, except in low light. That's expected at this price point, unfortunately. But for this price, I'm surprised the camera did so well in daylight and bright room lighting conditions.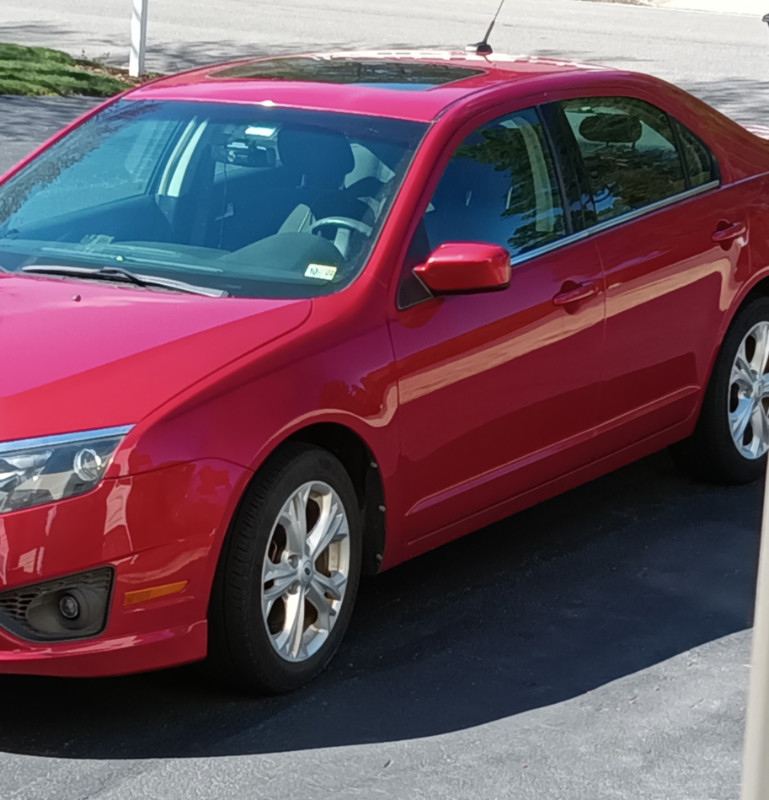 30 XE photo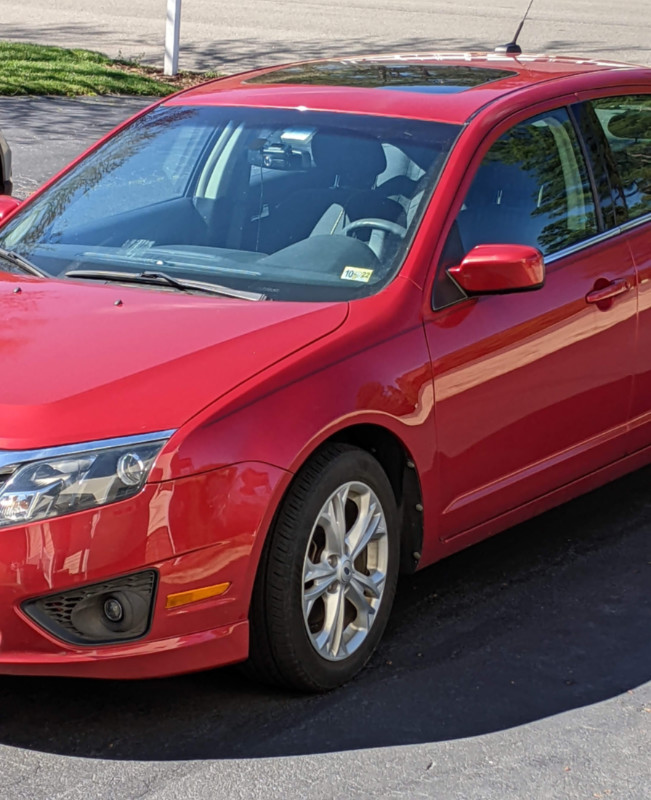 Pixel 3a XL photo
With daylight or bright indoor lighting, colors came across almost accurately without being overprocessed and artificially vivid. The 30 XE car shot above made my car appear to have a purplish-pinkish tone. It's tomato red. The Pixel displayed the accurate color there.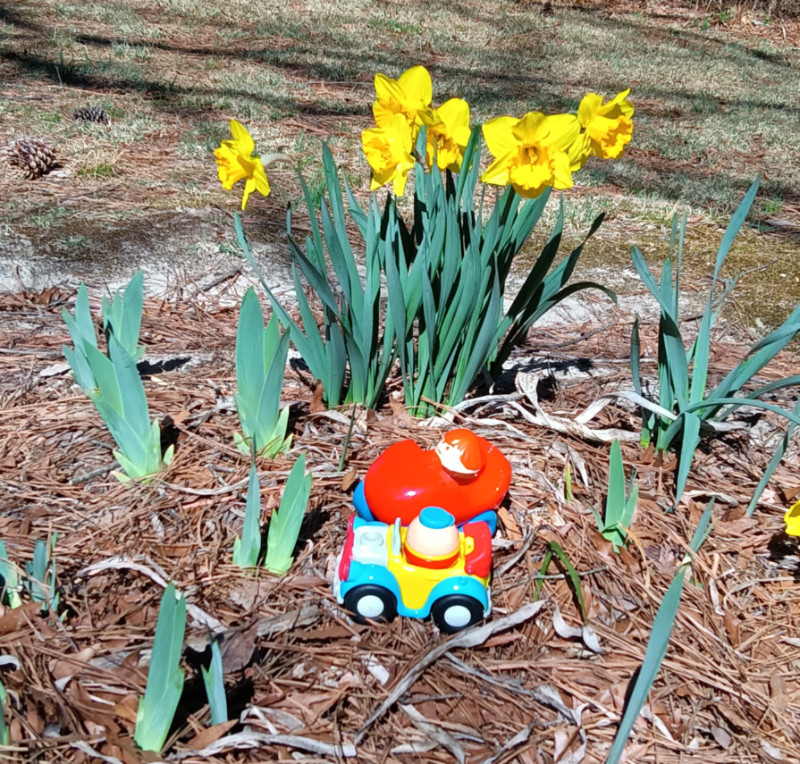 30 XE photo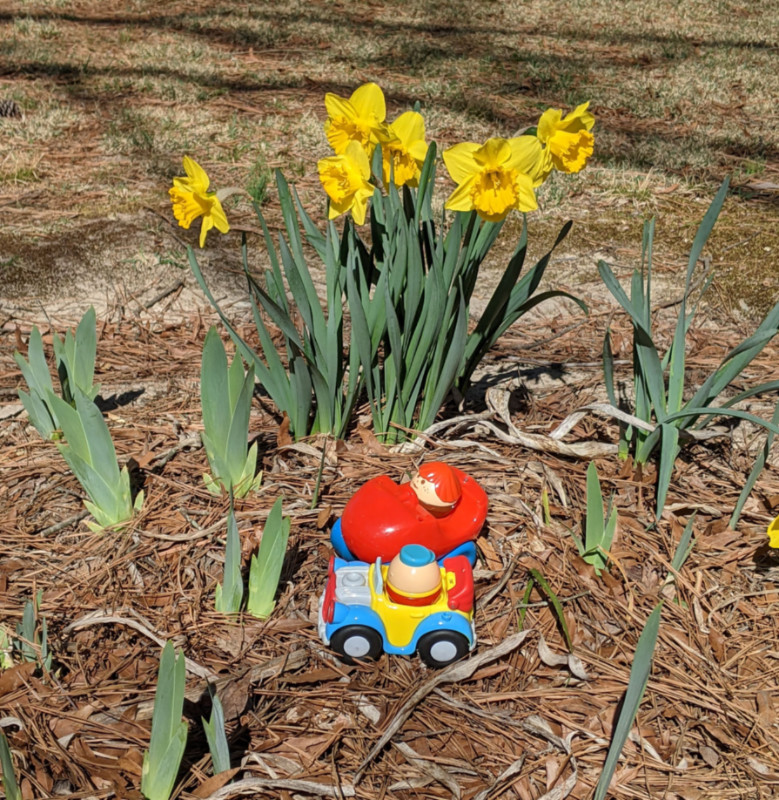 Pixel 3a XL photo
In the flower photo, the 30 XE interpreted the flower leaves with more blue than they deserved and dulled the browns, so again, see the Pixel pic for how the flower scene actually appeared. The 30 XE pics weren't bad and if not being compared, seemed pretty good on their own.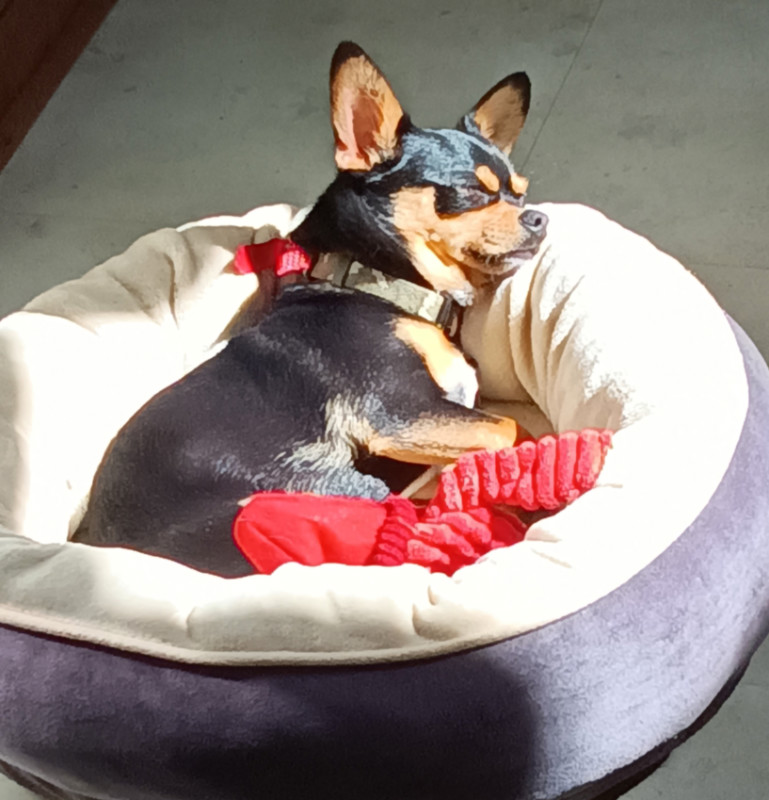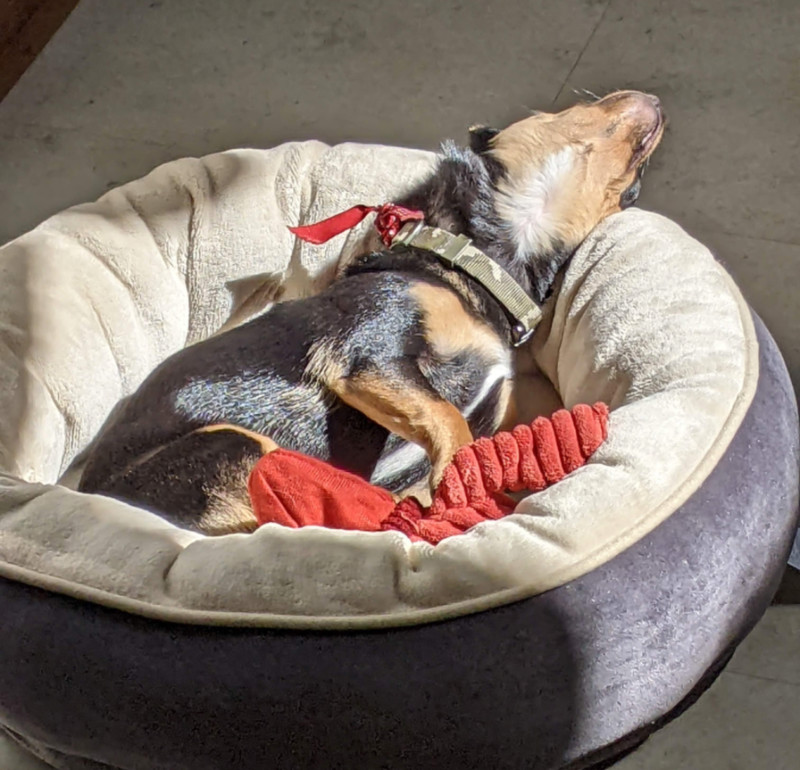 Can you guess which photo is done with the 30 XE?  The dog toy is actually brick colored.
Sharpness of focus with the 30 XE was good except in low light.
Speaker
At the bottom of the phone it appears that there are two speakers, but there's only one. The left side three hole port is the microphone, the right side three hole port is the single speaker.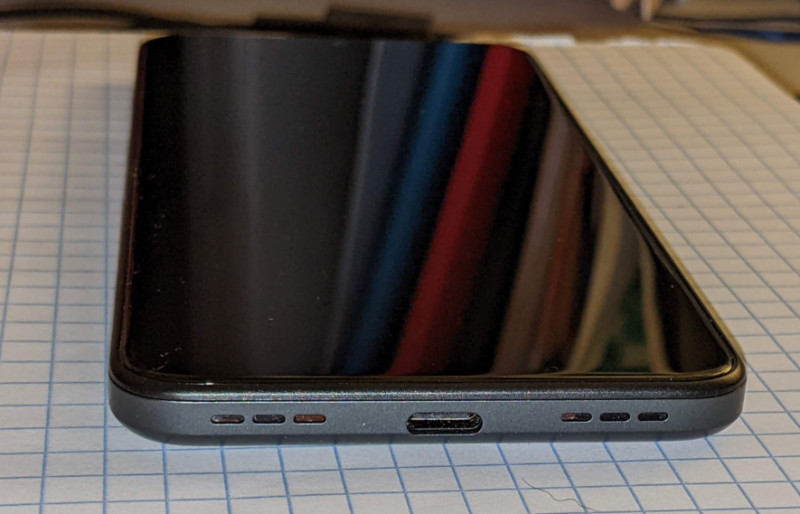 The speaker was clear and audible during podcasts, news broadcasts and for informal music listening. There was no 'audio splatter' at high volumes. It doesn't bother me at all to have a single speaker in a modern phone. When we do serious music listening, don't most of us now use headphones or earbuds? I laugh when I see a phone speaker system supposedly 'by' big name audio equipment companies. This sub $200 phone by TCL has a speaker you'll hear clearly when you want to.
Fingerprint reader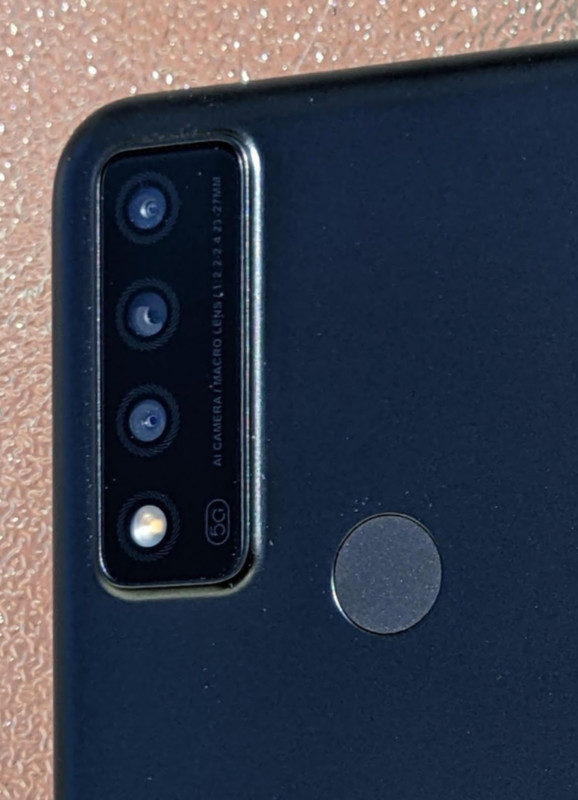 The fingerprint sensor was unreliable at first but somehow got pretty good. I re-set up fingerprints four times on the phone. That might have made some difference. Oddly, fingerprint sensing to get into the phone from screen-off worked better than did fingerprint security for apps that allow biometrics to enter apps. But even that improved over time. 
The fingerprint security function may need some refinement work on the 30 XE but it falls in the 'pretty good' range at present. My Google Pixel fingerprint reader only fails on me if my hands are wet or very cold.
Security updates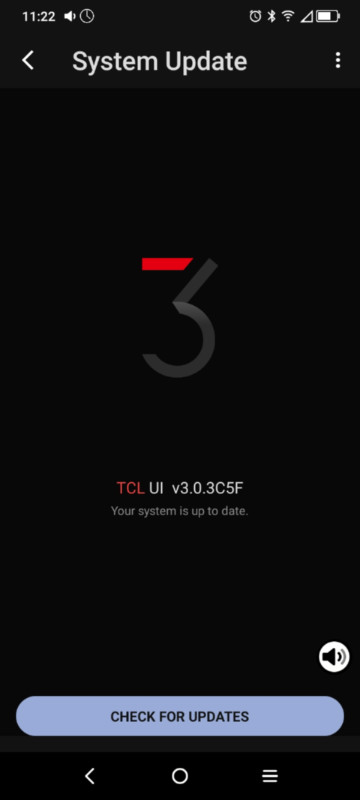 This is the screen for OS and security updates.  I like generic Android's handling of its update process much better. 
The 30 XE did an update shortly after setup. That's a positive. One would think phones offered by carriers would see regular security updates but that's not how it works. Motorola stands as a years-long example of great phone construction and infrequent security updates. Nokia has a track record almost as good as Google Pixels for frequency of updating. I hope TCL and T-Mobile are watching this space.
Updates matter more and more to security-conscious American phone consumers!
Operating system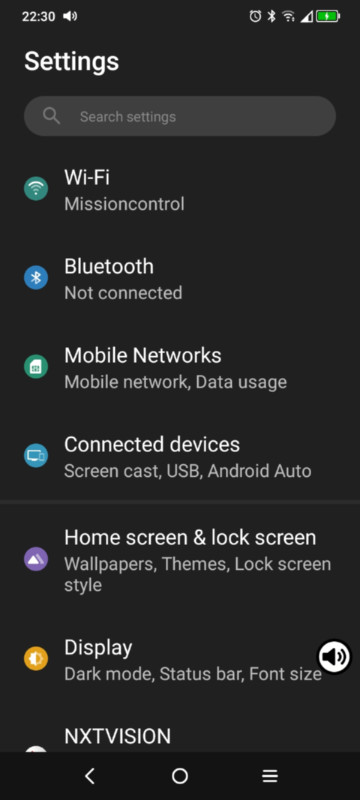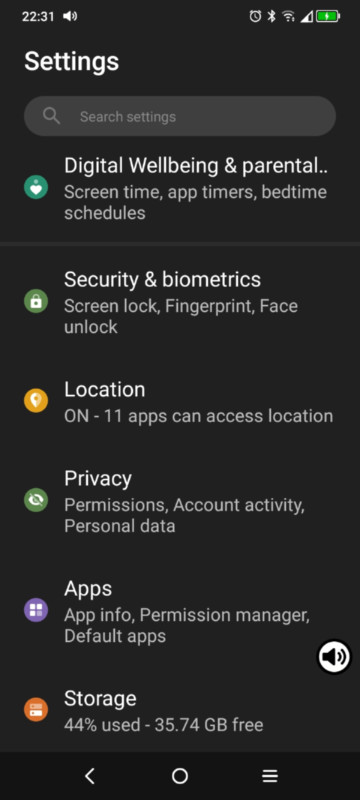 These are examples of the settings layout. The 30 XE ships with Android 11. The OS skin has been TCL-ified, but not obnoxiously so. There were only a couple of settings I had to use Settings Search for, so there are no terrible oddities in the arrangement of the settings.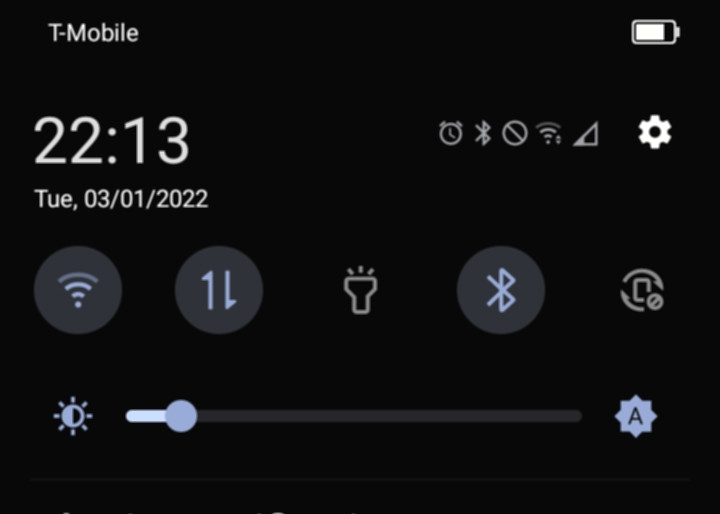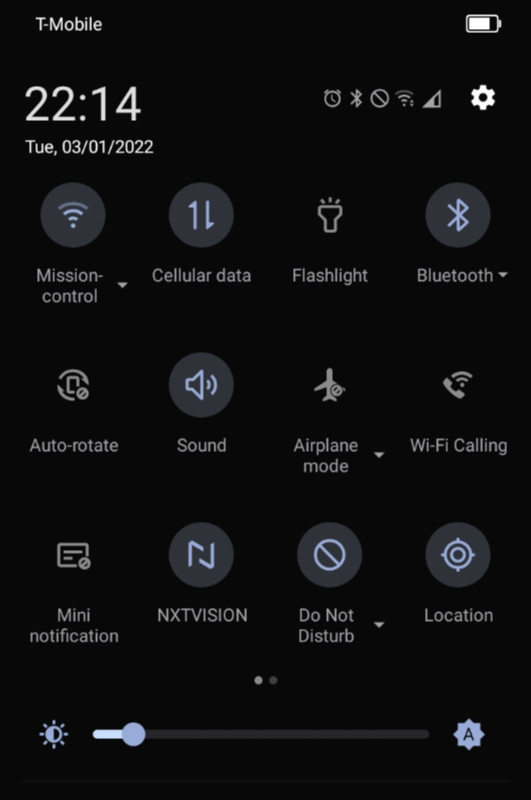 This is how the Android pull-down menu icons appear when you swipe down from the Home Screen. TCL 'skinning' is apparent but these icons seem to be logical, usual choices.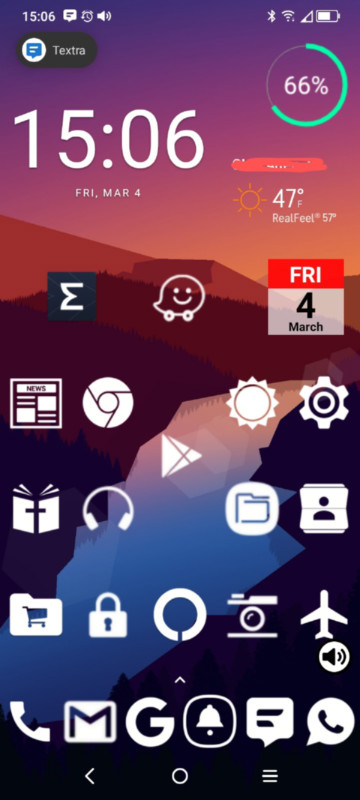 The 'Mini Notification' feature may be of interest to some. A tiny icon appears at the top of the Home Screen. See my 'Textra' notification.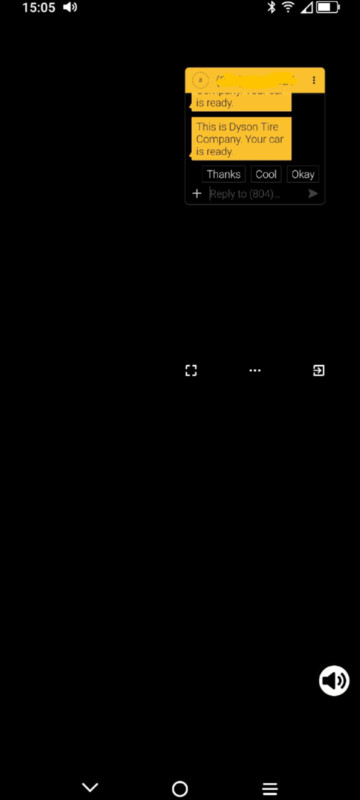 When you tap that notification a small window opens showing you your minaturized notification. I don't see an advantage to this feature and I'd prefer to see my notifications in their normal size. I turned this feature off.
What I like
Price

Solid construction, feel and durability

A 'not too bad' camera 

Great phone call audio in both directions

Bright, sharp, large screen

Good 'hand feel' / easy and comfortable to handle 

What I'd change
I don't understand manufacturer OS 'skinning'. I'd leave the OS as close to vanilla Android as possible.

Camera and / or photo processing needs improvement for low light and some color reproduction

I wish the screen could be turned on without a button push or fingerprint try. Options could include turning the screen-on with 3 screen taps, a long screen push or hold, or multiple taps on the fingerprint reader.

The fingerprint sensor needs work so it doesn't fail to perceive the fingerprint at times. 

Final thoughts
The TCL 30 XE 5G smartphone is worth more than its price if you can overlook its few shortcomings. If you are OK with a phone locked to T-Mobile, can look past low light photography, and don't use Google Pay or wireless charging, this is not a bank-breaker phone and otherwise performed very well. I'm going to continue using the 30 XE 5G in hopes that it gets a security update soon. If it doesn't get an update within 3 months I'll report that in an update, and downgrade my recommendation. 
Price: $198
Where to buy: T-Mobile
Source: The sample for this review was provided by TCL.