We use affiliate links. If you buy something through the links on this page, we may earn a commission at no cost to you. Learn more.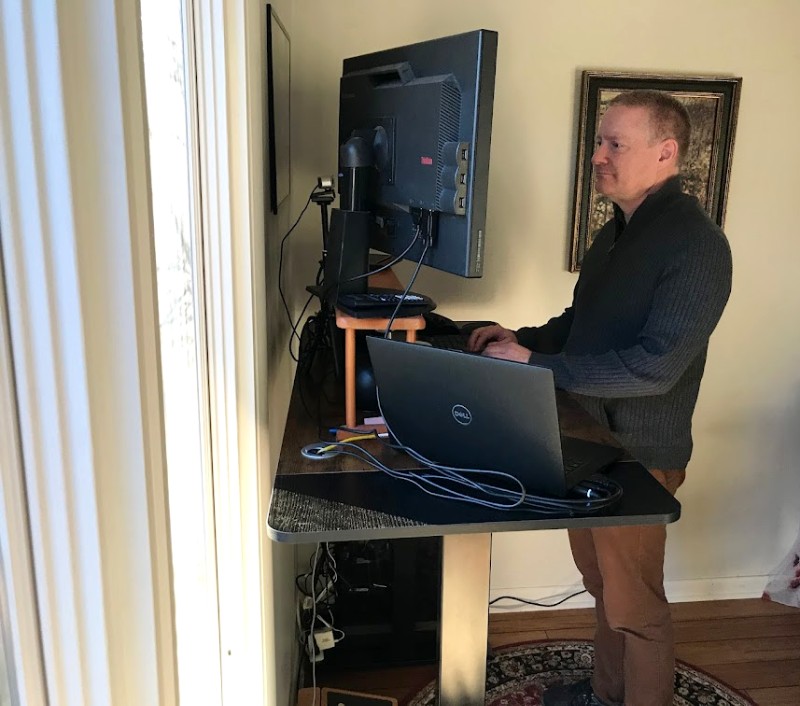 REVIEW – With so many people working from home, the struggle to find that perfect home office is real. My own family has created (and also abandoned!) office/school set-ups all over our home during the course of the pandemic. With at-home work (and school) an inevitable part of our foreseeable future, folks are looking for ways to work, study and play that are comfortable, ergonomic and highly flexible. The Devaise standing desk is an excellent option to consider.
What is it? 
The Devaise standing desk gives you four preset options (from 27 to 49 inches) so you can easily toggle between standing and sitting during your workday.
What's in the box?
Standing desk in pieces (three desk panels, two legs)

Motor and control panel

Hardware packet

Instruction manual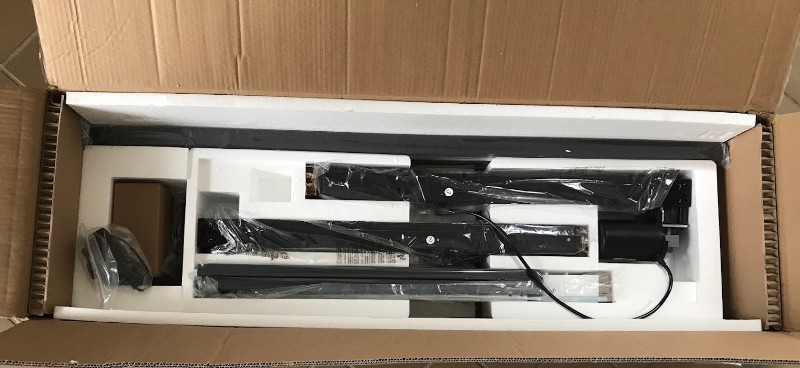 Hardware specs
Product dimensions: 55″D x 48″W x 28″H

Height range: 27 to 49 inches

Color: Rustic brown

Shape: Rectangular

Brand: DEVAISE

Item weight: 62.7 Pounds

Weight capacity: 176 pounds (stand-up desk will stop when resistance exceeds 11 pounds)

Noise level: Under 50 dB 

Presets: 4
Setup
It took my husband about an hour to assemble the standing desk. While I remained in shouting distance, he really only needed minimal help from me when attaching the desktop to the legs; however, you definitely need two people for that part of the setup.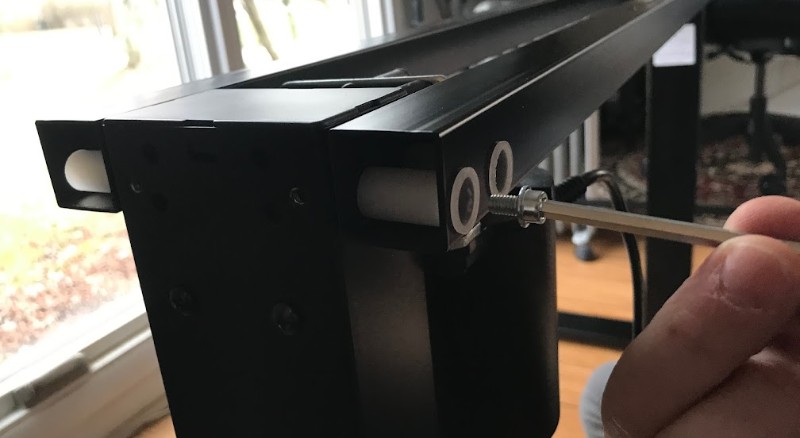 The hardware came in a handy packet, carefully labeled to correspond with the instructions. It also included three differently-sized hex keys so we didn't need to use any of our own tools. The instructions were easy to follow and intuitive, though some of the illustrations could have been larger and more detailed.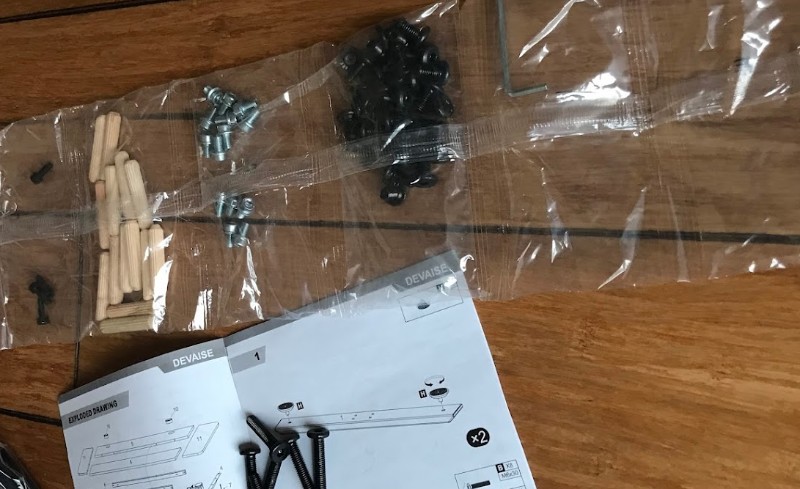 Once it was fully assembled, we stood back and were thoroughly impressed with how attractive this desk is. This is our third, new, Covid-era desk (not to mention various card tables and repurposed furniture), and it's by far the best-looking office station we've had so far.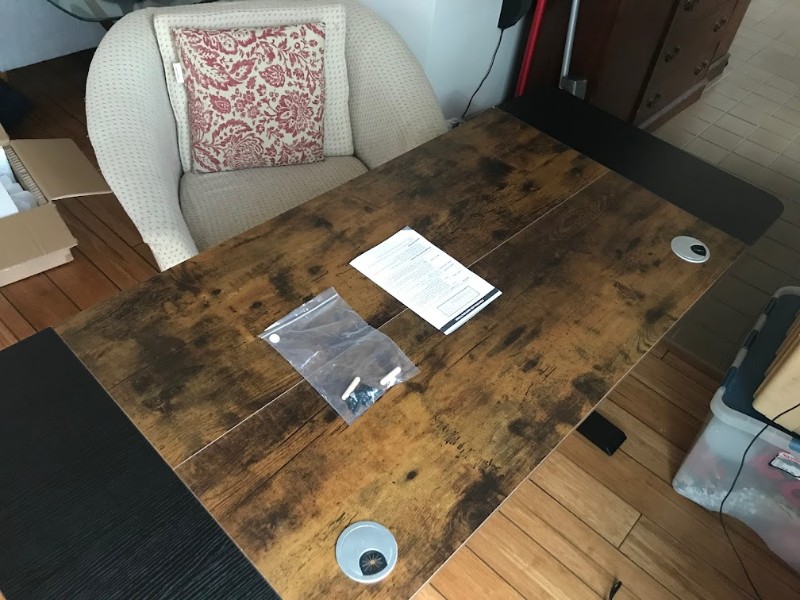 Performance
The Devaise standing desk is perfectly sized if you have multiple monitors.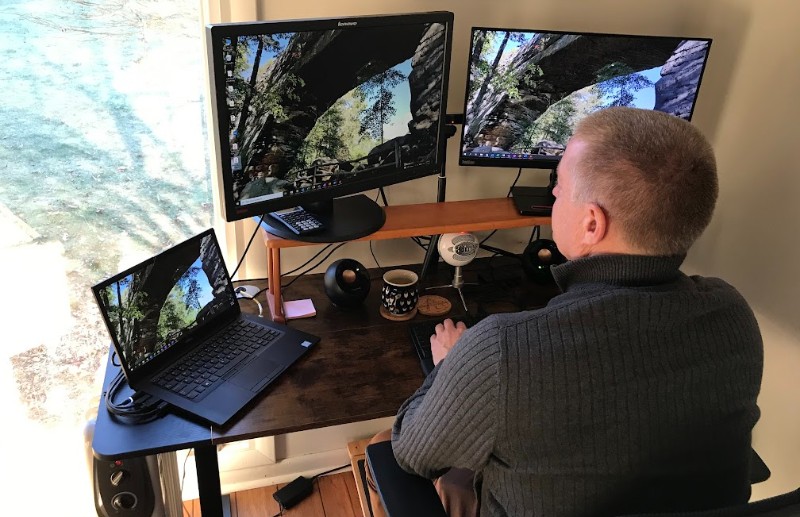 We've been searching for a desk like this for more than a year.  It's difficult to find an adjustable desk that's motorized, big enough for a multiple-monitor set-up, and also won't break the bank. This model ticked all of our boxes.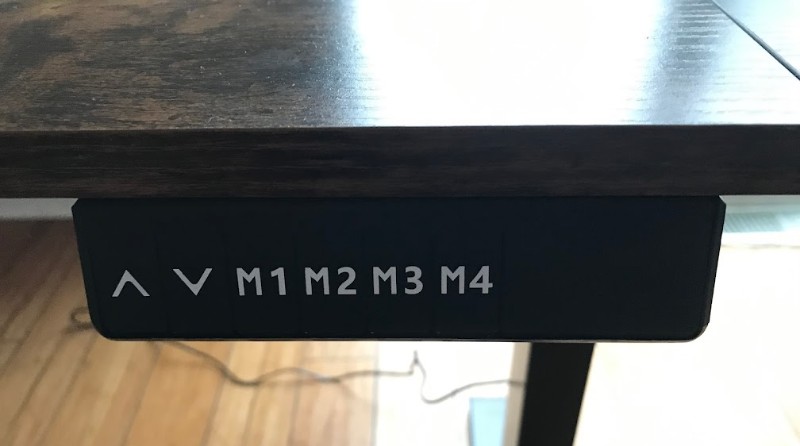 To raise and lower your desk, you can hold down the desk up-and-down arrow keys. Or you can set the memory buttons in your favorite positions by pressing and holding M1, M2, M3 or M4 until it beeps, just like you'd set your car radio.
We really only use two presets, one for sitting and one for standing, but the additional two buttons would be handy if you had more than one person using the desk.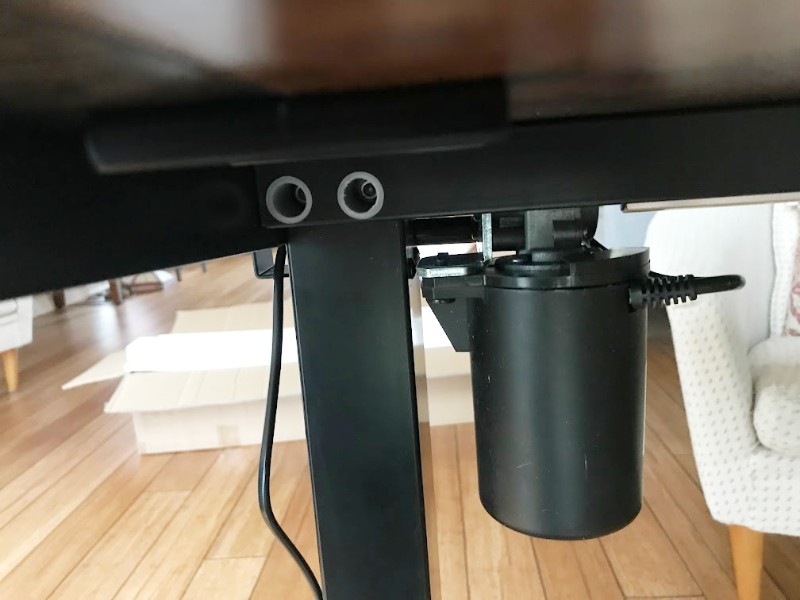 The transition from sitting to standing takes only about 18 seconds.
It has handy grommets for your cords.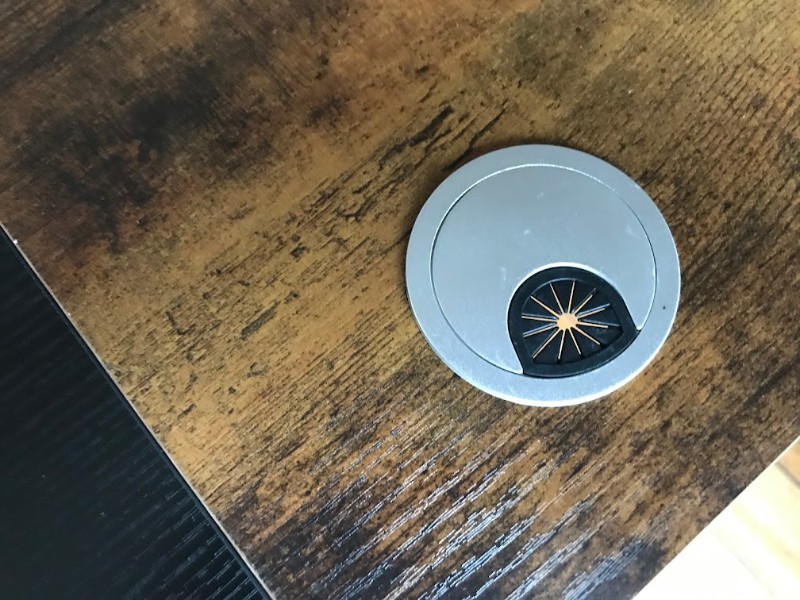 However, our only criticism is that it was awkward to rig all of the equipment cords, considering you need to leave space for them to reach the standing (and sitting) height at any time. A simple fix would be to include an outlet on the underside of the Devaise standing desk, since it's already powered for the motor, and additional cable clips.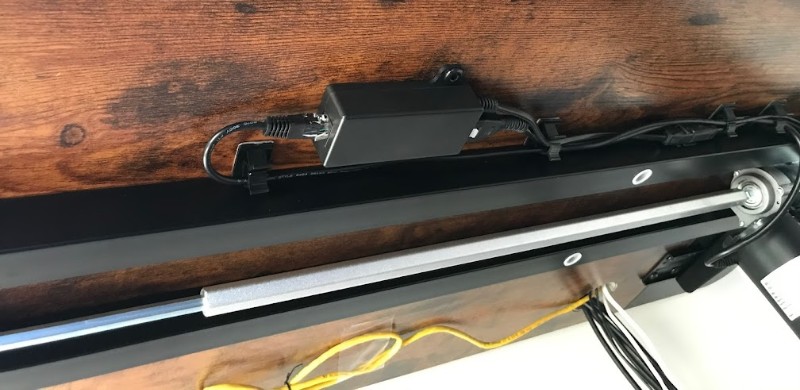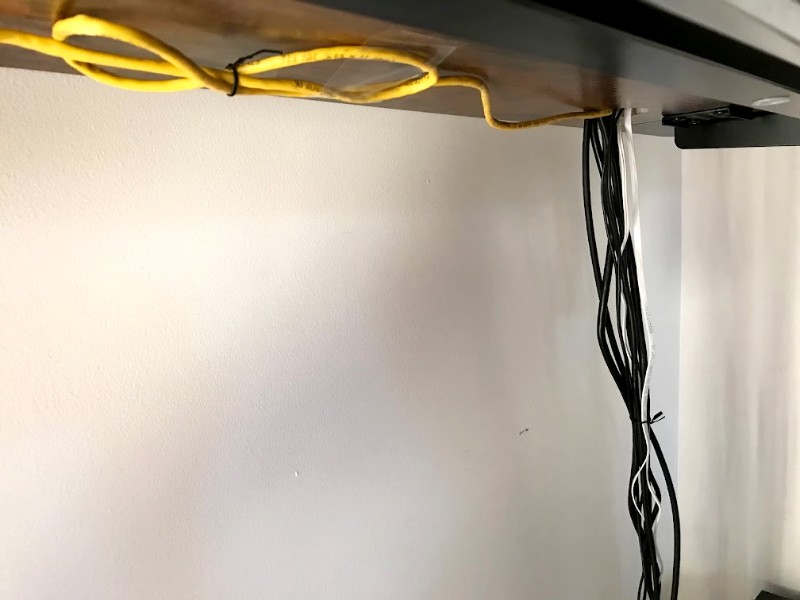 My husband concludes this is by far his favorite home office set-up (it's also his sixth in two years). This adjustable desk is nicely sized, it's ergonomic so that his back and wrists don't hurt by the end of the workday, and he appreciates being able to shift to standing/sitting at the touch of a button.
What I like
Functional size for office or gaming setup

Smooth, quiet motor

Looks attractive
What I'd change
Add a power outlet to the underside of the desk to make it easier to manage power cords
Final thoughts
If you've been searching for a mechanical, adjustable standing/sitting desk that's big enough for multiple monitors, check out the Devaise standing desk.
Price: $240.23
Where to buy: Devais website
Source: The sample of this product was provided by Devaise.